Have You Ever Seen the Rain?
Challenge #1 - Sweet Summer Songs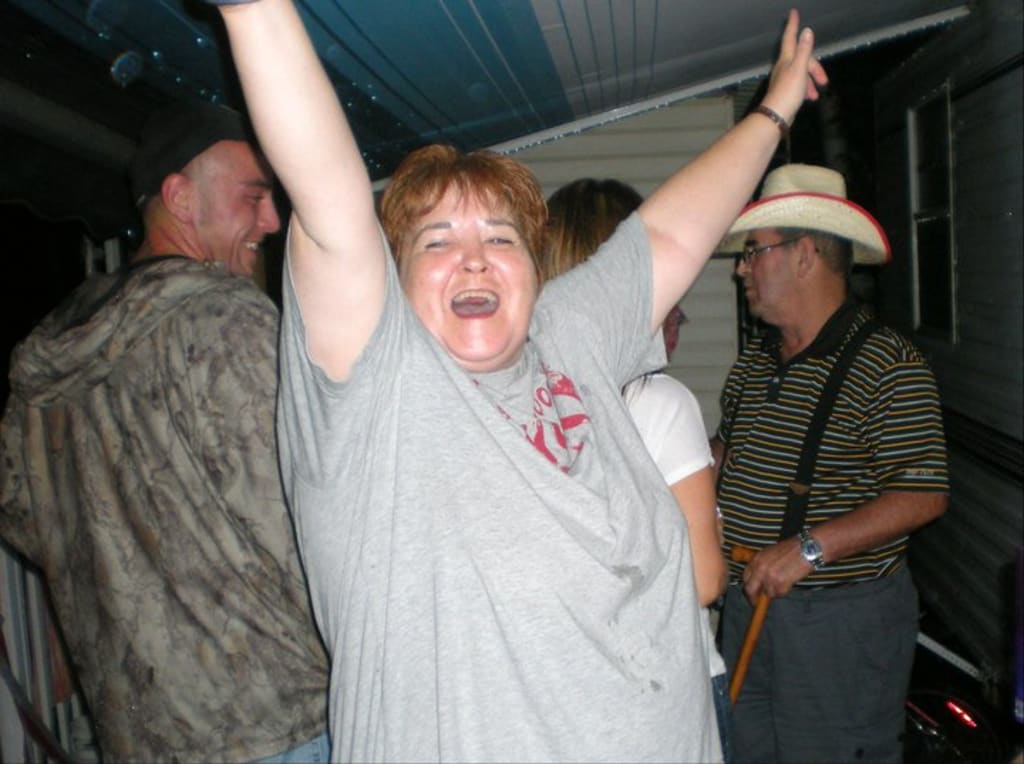 July 2, 2011
This is my response to the Sweet Summer Challenge From Oneg and James.
Challenge #1 Sweet Summer Song: Pick a song that represents summer for you. Use the song as the title of your piece, and to inspire either a poem or a short story/micro fiction about summer. Feel free to use some of the song's lyrics in your piece as well. So what does summer feel like for you? Click here
"The Maggots are here!"
Those were the first words I heard when my cousin/BFF Kelly and I pulled up in front of our friend, Kim's trailer.
I guess Kim was excited and relieved that, finally, after weeks of inviting us to visit and enjoy a weekend with her and our group of family and friends, we had arrived. The maggots, or "Mags" had arrived.
If you're wondering why she would call us such a degrading name, please know that it came directly from Kelly and me. Nobody in our group called us "Mag" or "Maggott" until after they heard us refer that, ahem, term of affection to each other.
And don't bother asking why we gave each other such a seemingly disgusting nickname. I couldn't tell you if I wanted to. The truth is, I'm not sure myself. I'm guessing it came from some wobbly-pop induced shenanigans back in the 80s or 90s.
-
We unpacked the car and set up our tent outside the trailer. Dumbass (yes, me) deliberately left the front flap tied up to air out the tent. It seemed like a good idea at the time, but would prove to be a colossal mistake, (one that Kelly would rib me about endlessly) when the rain poured out of heavens later that evening and the tent filled with water.
Thankfully, Kel remembered to close the car windows before the rain came. That's where we ended up sleeping. Not that it mattered much. We probably could have slept on a rock or a tree stump and wouldn't have cared. Inebriation will do that to you, not that I'm condoning drunkenness (snicker).
I seem to have gotten ahead of myself here a bit, so bear me while I back up a little.
As I said we unpacked the car, greeted Kim's family and our group of friends who were also either there to visit, or owned their own trailers in park, then relaxed on the lawn with some drinks, music, and conversation.
As afternoon surrendered to evening and we had finished with dinner, touring friends' trailer sites and checking out the amenities of the park turned to "who needs another drink?" The Canada Day/birthday celebration was slipping into high gear on the lawn of Kim's property.
You may have noticed the date I entered under the cover picture, July 2nd - one day after Canada Day and one day before my birthday. Let the party begin! We had two momentous events to celebrate that night.
I think the original plan may have been to get "warmed up" by the trailer and then head down to the weekly dance they had at the "Barn" near the front of the park. But even the best laid plans have a way of steering us in a different direction sometime, and I will forever be grateful that on that night, our plans had other plans.
We decided to forego the dance at the Barn and just spend the evening socializing by the campfire in front of the trailer. Our friend Jason, a local musician, had brought his guitars with him so he took them out and he, and another friend, played old rock n' roll and country tunes while we all danced and sang along.
A great night was being had by all until suddenly, without warning, the clouds burst their seams and torrential rain poured down upon us. We all rushed to the deck of the trailer and stood under the awning waiting for it to pass. I don't remember what song Jason was playing before the rain hit; but I noticed, as we stood on that deck, that he still had the guitar in his hand. I started to sing:
Someone told me long ago,
There's a calm before the storm.
Jason strapped his guitar back onto his shoulder, strummed along and started singing with me. Before long, most of us who were on that deck stood, in the pouring rain with lightning flashing and thunder booming, belting out CCR's Have You Ever Seen the Rain at the top of our drunken lungs.
That moment, that summer night, is one that will live in my memory forever as one the best moments of my life. It seems like such a simple thing, I know. No one would say it's anything to write home about.
Normally, I'd agree. But that night, standing on that deck in the rain, with my best friend - singing one of her favourite songs, is a treasured memory that I will have forever.
I didn't know at the time, but back then, we were living the calm before the storm. Ten years later, almost to the day, Kelly would be gone. On July 4, 2021, she lost her hard-fought battle to cancer.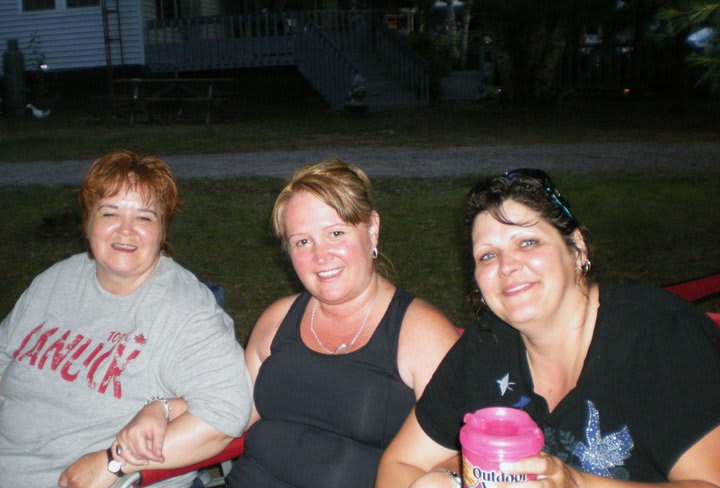 I know this may seem like a strange response to a prompt for songs that make you think of summer. You'd think I would want to write about "happy" occasions. But that's the thing about that night. It was a happy occasion.
It was a night when I had a great time with my best friend, when we got caught in a rainstorm that should have ruined our evening, but only made it better. It was a night when we were alive, and free spirited and our give-a-shit meters were firmly set at zero.
It was a night she would want me to remember with fondness, not with sorrow. She told me that. During one of our last conversations, when I was unable to hold back my tears, she told me to let it out. She told me to get it all out of me then, so I wouldn't cry for her when I remembered her later. She wanted me to remember her with happiness, and smiles.
"We had a lot of good times, Mag," is what she said to me that day.
And she's right. We did have a lot of good times. So many, that I've probably forgotten quite a few. But that's okay. I've got thousands to spare. And then there are some, like that night at Kim's trailer in the rain, that I will forever remember as some of the best times of my life.
Yes, it's true that life has rainy days that dampen your spirit, and sometimes the deluge comes down so hard and fast that it floods your soul and leaves you drowning in sorrow. And sometimes it feels like it's never going to stop.
'Til forever, on it goes
Through the circle, fast and slow
I know, it can't stop, I wonder
But sometimes, amidst the rain clouds, there's a patch of sun that breaks through in the form of a smile. A smile brought on by treasured memories like that one night, that one summer. Moments of carefree joy that are forever entrenched in the mind and heart reach to the surface, happily soaking up that patch of sun that's shining down like water.
And while you're here, check on this entry by Gerald Holmes
About the Creator
Canadian family girl with a recently discovered love for writing. Other loves include animals and sports.
Reader insights
Outstanding
Excellent work. Looking forward to reading more!
Top insights
Heartfelt and relatable

The story invoked strong personal emotions

Excellent storytelling

Original narrative & well developed characters

Easy to read and follow

Well-structured & engaging content
On-point and relevant

Writing reflected the title & theme

Eye opening

Niche topic & fresh perspectives

Compelling and original writing

Creative use of language & vocab

Masterful proofreading

Zero grammar & spelling mistakes

Expert insights and opinions

Arguments were carefully researched and presented
Add your insights