Grave Loss
The story of Marco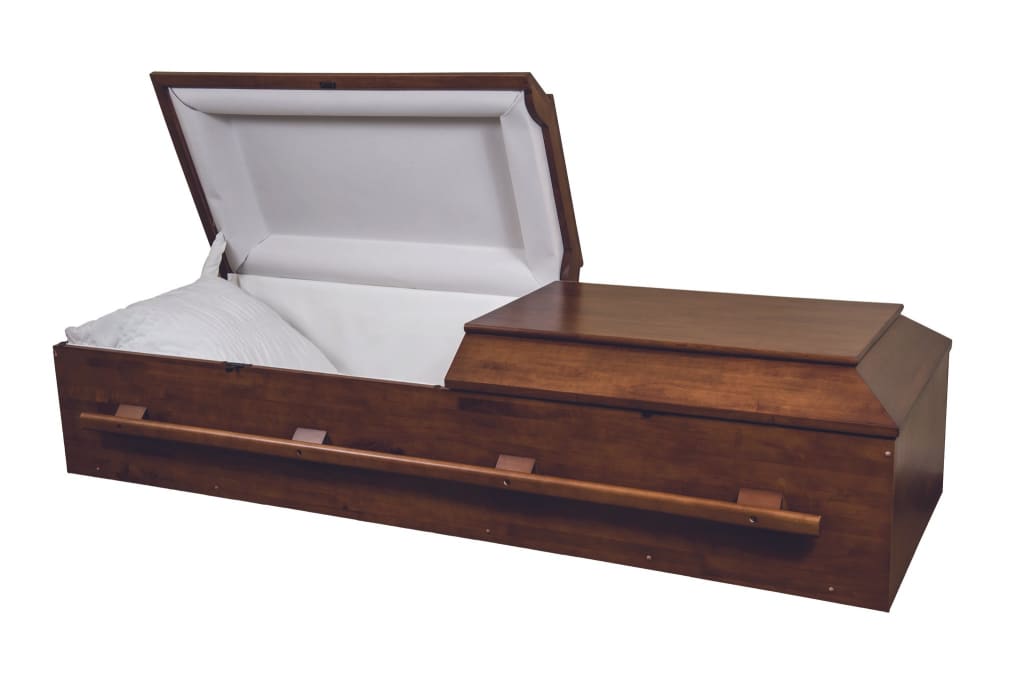 This is a true story.
Marco was a model employee. He showed up early. Did his job to the best of his ability. And helped his co-workers.
There was just one problem. He didn't take care of himself.
Maybe he didn't feel like he needed to. He worked at the place that I presently work at for the last 15 years and in the 2 y*ears that I knew him and worked with him, he never took a sick day except to take care of his wife, who had cancer. He was 20 years older than me but could outwork me in every way. The man was a machine. Nothing could stop him.
Except Covid-19.
To the best of my knowledge, he was un-vaccinated.
I'll admit that I was uncertain about the vaccine at first. I really wanted to wait until a vaccine had FDA approval but as Delta was taking its toll; my entire household got vaccinated.
In late October, Marco started to complain about having the flu. I don't recall him having ever been sick so I was naturally concerned. But he didn't stop coming to work. He maintained social distancing but continued to work thru it. Maybe he felt like that if he took a sick day that it would leave the rest of the crew short-handed. We all complain about not having enough people although corporate claims that we are fully staffed. It's a difference of opinion that none of the regular employees have the power to influence or change. I'm not sure that the management cares as long as the work gets done, even if it requires overtime to do it.
All I know is that he left early Thursday and at lunch on Friday. Both instances were uncommon for him.
On the following Monday, he was too sick to come to work. I, myself, took Thursday and Friday off that week as vacation time following my second Covid-19 shot on the Wednesday of that week. From my previous experience with the first shot, I knew I would need a couple of days to recover from it.
When I returned to work on the following Monday, I was told that Marco had tested positive for Covid-19 and had failed to wake up Thursday morning and had been life-flighted to a hospital to be put into a medically induced coma.
We were all worried, but hey, it was Marco, we all knew he would pull thru.
Days turned into weeks. We got a couple of temps to fill in for Marco... it was humbling to know that it took 2 people to do the job that he did alone.
He was recovering. Slowly but surely, he was going to beat this. I don't know if any of my co-working were praying, but we were all hopeful.
And then, the worst happened. At 2:22 pm on September 23, Marco had a heart attack and died while still in the medically induced coma.
The entire crew was told about it during a special 8 am meeting on Friday, September 24th. With a room full of grown men, it's hard to admit that there were tears, but we had all worked with him for years.
My biggest regret is that I don't have a picture of him to upload, but even if I did, I should respect his family's privacy.
Marco was a good man. A great worker. But he didn't take care of himself. In his haste to continue to care for his wife and to put his co-workers ahead of himself by refusing to call in sick, he sealed his own fate.
Even now, I wonder if he could have survived if he had been tested and treated sooner. I wonder if he could have pulled thru if he hadn't come to work those last 2 days and avoiding putting his body under undue stress.
I will miss him for as long as I work at the company. His is a loss that will be hard to replace.
Is there a moral to the story? I don't know. I felt like it needed to be told.
I would advise people to consider the Covid-19 vaccine. And the annual flu vaccine. And all other vaccines.
I recently read an article that said that Covid is likely to be the new flu. It's never going to go away. And just like the flu shot that a lot of people never bother with, we are likely to need annual boosters of a Covid shot for the rest of forever.
At the end of the day, if you don't take care of yourself, no one else will either.
Marco was the type of man that would want you to learn from his mistakes. You can do what you want with your own body, but with diseases, it's best to not take chances. Get the vaccine, While you still can.
Written by Timothy Talbert on 9-25-21
fact or fiction
I have a full time job and I'm a full time college student. I write as a hobby and I hope to publish my first full length novel as soon as i find a publisher willing to give me a fair shot. I hope everyone enjoys my work.
Receive stories by Timothy Talbert in

your feed