From Breakup to Falling in Love Again: 3 Important Steps in Between
Do you know what to do when you feel ready for love again?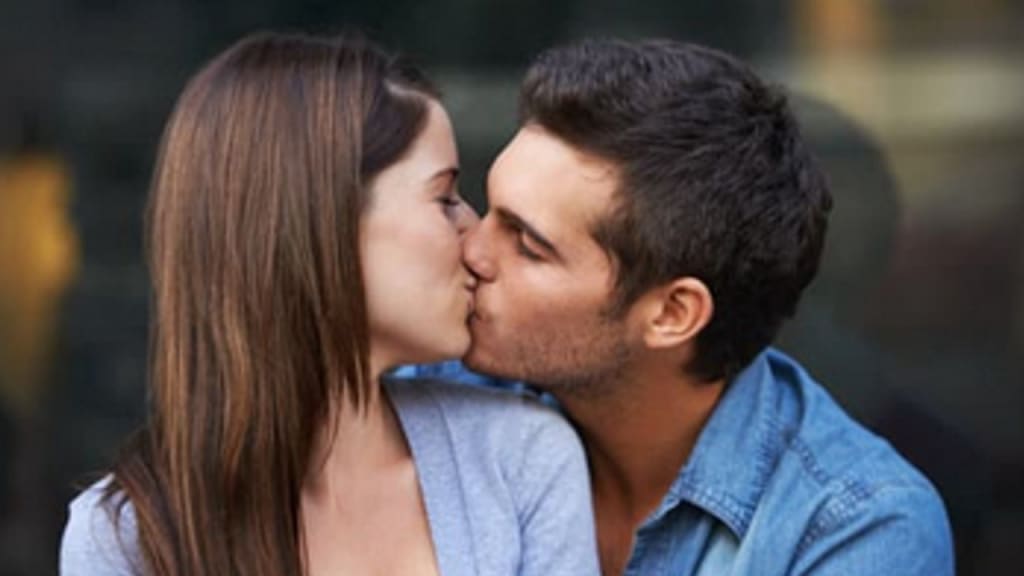 Photo Credit: Canva.com
When you get to be as old as I am, you've gone around the block a few times when it comes to relationships. I can honestly say, I've had my share of romantic relationships and I've been through a breakup or two.
Actually, I've been through a whole lot more than just two breakups, and eventually I got really really good at knowing how to recover. I even wrote a little ebook about it when I first started writing online.
The following material is taken from the self-help relationship guide I created, after finally learning how to get up, get out, and move on.
Getting it Together After a Breakup
Before you consider the following points, please be aware that this content was originally written with women in straight relationships in mind.
In my comments, I initially addressed women, as if no men would be reading the content; and in all honesty, at the time, I didn't even consider gay or other types of relationships.
This was not because of any prejudice or discrimination on my part, but only because the broken relationship model that I used to write the book was based on a male female relationship.
As a new writer, I erroneously assumed my audience would be women in similar situations as I had been in.
Now that I know better, instead of trying to change the pronouns (so to speak), I'll just make a blanket statement to cover all occurrences and mentions of gender in the content.
The material you read here can benefit ANYONE who has gotten out of a relationship, have picked themselves (and their hearts) up, and now they're ready to move on to the next phase.
It doesn't matter if you're a straight guy looking for advice, or a gay man or woman, trying to move on from a same sex relationship. One thing about the human heart; it beats the same in all of us.
As you read, pay attention to some things you can be doing to help get yourself ready for the next phase in your life, now that you're finally ready to move on.
*****
Your heart should pretty much be on the mend. What does that mean? That perhaps it is time you start thinking about trying love again.
hen the time comes, you will know it, but until then, don't be in a hurry to rush things. Remember, you've been spending a lot of time getting to know yourself and what you really want.
Don't make the mistake of jumping back into the trenches too soon and ending up in another bad relationship. There's no hurry, so take your time. But while you're being cautious, you can still do some things to increase your chances of meeting the right guy.
Don't Plan to Fail
Since you haven't been successful with romantic relationships in the past, this time around you may want to create a plan. As you already know, finding the right person in life is not easy.
That is why having a plan of action can help. You can't afford to just leave things to chance! Some women have found that the longer it takes to happen, the harder it gets. These same women admit that they haven't bothered to develop a plan, yet they still keep hoping to meet Mr. Right.
When you think about it, it sounds crazy. In practically every other aspect in our lives, we take the time to methodically think things out. We make notes and create lists, itemizing every essential part of the plan.
In essence, we figure out what needs doing, and we do it. We have to learn to do the same thing regarding matters of the heart. This time, when it comes to finding true love, or what society likes to refer to as Mr. Right, you can't afford to leave it to chance. Start giving thought to your plan of action.
Know What You Want
Before even considering what that plan of action should be, the very first question you need to address is: "What do I really want and need in a man?"
There is no way that you can actively pursue something if you don't know exactly what it is you're looking for. For some reason, romance is one of the important areas in life that we all tend to just leave to chance.
Two key reasons some have not yet found true love are because they don't know exactly what they want and if they do know, they're not actively in pursuit of it.
Well just how do you figure out what it is you're looking for? Knowing exactly what you need and want in Mr. Right may require actually writing some things down on paper. So break out a pen and paper, just like you did before you ended your last relationship.
Think long and hard about the matter and treat it as seriously as if you were in the market for a car, an apartment or a job. You wouldn't leave either of the three to chance, so don't do it with your love life. It should be equally important, if not more so, than a car, a job or an apartment.
Begin To Actively Search
Once you know exactly what you want in the next man that you commit to, you should start actively searching. Yes, literally be on the lookout for him and keep your mission in your conscious mind.
No one can tell you where to look because no one knows your likes and dislikes better than you. Just start getting out more and doing the things you enjoy. While you are making a conscious effort to find that special someone, you'll also be having fun in the process.
We automatically shine and are most attractive when we're enjoying the things we love. Not only are you more prone to meet someone who likes the same things you like, but you'll appear more appealing to them when you do.
When actively seeking your Mr. Right, there are some specific do's and don'ts to keep in mind. Some things are pretty basic reminders, but they can still help improve your quality of life, whether you find a mate or not. Notice the examples below.
REMINDERS:
Make a smile part of your regular attire. No matter what you look like, a smile will always make you look better
Always try to look your best when out in public. You never know when and if Mr. Right is watching.
Stay abreast of current events, read books watch movies and listen to music. You'll never run out of something interesting to talk about.
Who of us could deny how much better we look when we have a smile on our face.
NOTE: Obviously, now that we're living in a pandemic era and Covid is still lingering in many places; it makes more sense to wear a mask, than to worry about someone seeing you smile.

But as long as you're using smart social distancing procedures, you stIll may get an opportunity to show off your smile at some point, so be prepared.
As for looking your best, this doesn't mean a woman has to always have her face fully made up before leaving the house.
It simply means that we should resist those urges to go out in rollers, house shoes, grungy sweats, and so on, just because we're only running to the store.
When it comes to our conversation, no matter what material we like to read or what type of movies and music we favor, these are areas that will always provide us with plenty to talk about.
You can see how these basic suggestions can come in handy during your search for a new love. However, it is the kind of common sense advice that can only benefit you if you do it.
For many women, that is the hardest part. Even though we clearly love to read about what to do when it comes to love and romance, most of the time that's all we do. Read about it.
How often and for how long do we follow the good advice of the expert's (or amateurs for that matter)? Now is the time to make a change and take the initiative. It's true, you could very easily meet Mr. Right while standing in line at the grocery store, but what are the odds?
And even if you do meet him there, will you be presentable if he approaches? You will if you start formulating a plan of action today. This will increase the odds of you finding the person who is truly right for you, unlike the jerk in your last relationship.
Final Thoughts
I hope you found some of this advice to be helpful and that you'll take advantage of the tips I provided.
For a brief recap:
Remember who this information is for and who can truly benefit from it.
Keep in mind who the first person is that you need to get to know.
Don't forget the warning about returning to the trenches to soon.
When you're ready for love again, ask yourself the important question.
Recall what it takes in order for you not to fail
YOU MAY ALSO ENJOY THESE RELATED TITLES:What Questions Should You Ask Yourself Before Breaking Up with a Lover?How to Get Over Your Cheating Boyfriend and Finally Move On with Your Life!
******************************************************
FOLLOW JUSTISS GOODE FOR MORE ADVICE, SELF HELP, AND HUMAN BEHAVIOR STORIES. HELP IMPROVE YOUR BODY & YOUR PSYCHE - Enjoy a little bit of Justiss every day :-)
advice
Old crazy lady who loves to laugh and make others smile, but most of all, a prolific writer who lives to write! Nothing like a little bit of Justiss every day :-)
Receive stories by Justiss Goode in

your feed