Freshman Year
Three Things I Wish I Had Known about Friendships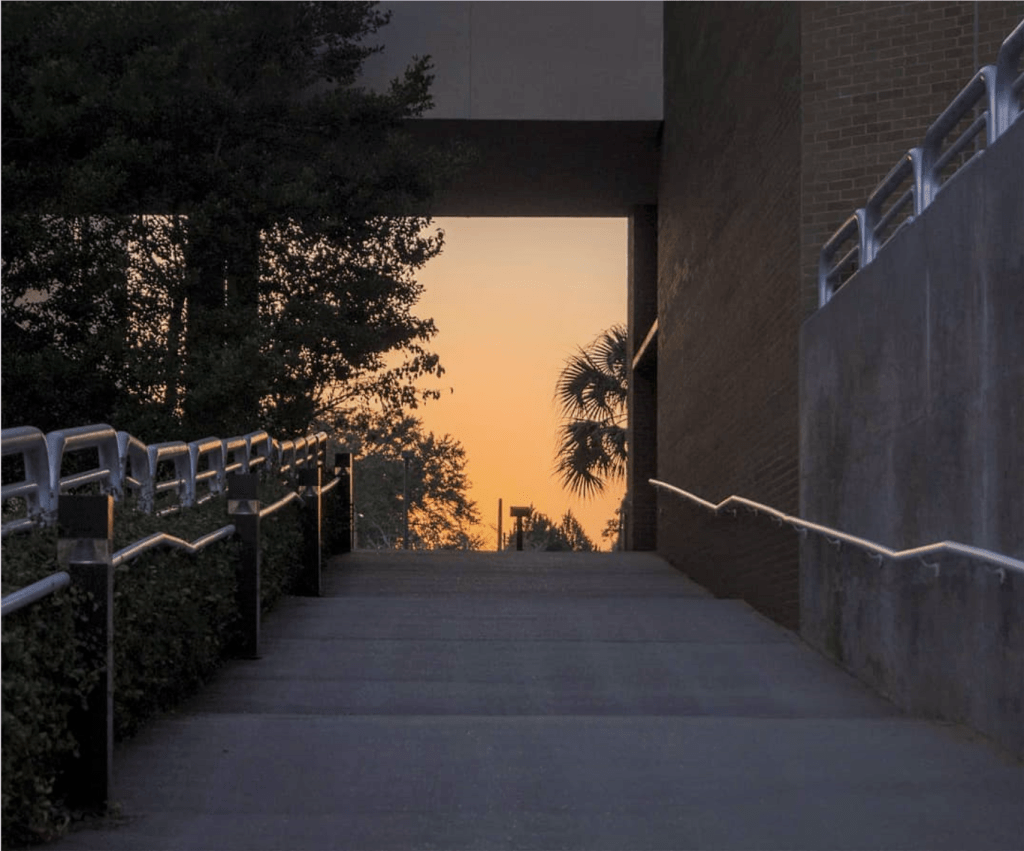 From ConnectPCC Instagram; the PCC MK walkway.
About a month ago, I finished my freshman year of college. That is absolutely insane to think about. I clearly remember my parents dropping me off last June to start the work program. Moving into my dorm, meeting my roommates, and attempting to make friends was absolutely terrifying, and I wanted to go home pretty quickly. But as I look back on the 11 months that I was at school, I am so grateful for the opportunities I had. I grew as a person, friend, and Christian. The greatest opportunity I had, though, was the opportunity to meet so many amazing people from across the world, and call them my friends.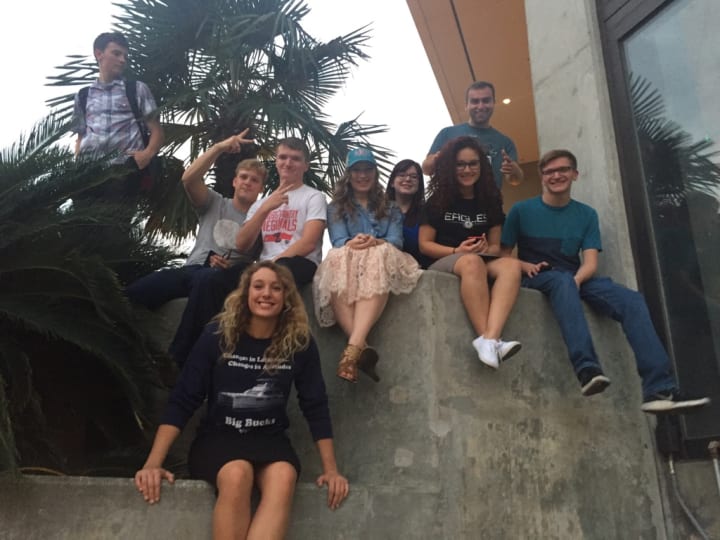 Everyone has different experiences with friends, but mine were pretty interesting. I met a guy online from the freshman group chat, and he was the only person I knew going into school. This guy introduced me to several people who I honestly have not spoken to since. They tended to be arrogant, self-absorbed, and honestly kind of disrespectful. (There were a few exceptions, as you will see.) But, my first day, he introduced me to this really short, curly, red haired girl. She barely spoke at all, but something about her struck me, and I had a feeling we were gonna be friends. This girl quickly became my only friend at my school. We stopped talking to that guy eventually, and we went through several other friends, some staying, some leaving. Because of this girl, I ended up meeting about 30 other freshman who were there working the summer. Many of them dropped out, or I didn't stay friends with, but there were two specifically who became some of the closest friends I've ever had. Going into my sophomore year, this girl and I have decided to be suite-mates again, like we were second semester freshman year.
Before I got to school, there are three things I wish I had known about friendship beforehand:
1. The people you meet the first bit of school will most likely not stay relevant in your life.
I put too much stress on myself trying to sustain friendships the first couple months of school. The people I hung out with originally were great, but our personalities didn't click. So when those friendships faded out over time, I took it as a rejection of myself, and thought I just wasn't worth a friendship. But looking back on those friendships a year later, I realize how uncomfortable they really were, and how miserable I was when I forced myself to stay friends with those people. There wasn't anything wrong with (most) of them, or myself. We just weren't meant to be friends long-term. And that's okay. A lot of the people I meet over the next three years at school I won't keep up with outside of school. That just makes the friendships that I do more valuable.
2. The friends you make, regardless of what time or age, that are there when you don't always want them to be, are the ones that are the best.
There are different levels of friendships. There's the people who you talk to in groups, and wave at when you walk by, but that's it: the acquaintances; there's the people who you hang out with more often than not, and even text occasionally to go do something: the friends; then, there's the people who you call and text a lot, who know you further than a night on the town, who know about what you struggle with and everything little you love: the close friends. Finally, there is the singular person who you can't live without. The person who knows every single thing about you and who you know everything about: The Best Friend. I have a lot of people in each category of friend. But the people I call my group, that consists of my close friends and my best friend, are the main reason I've even made it through school. And my group wasn't what I was expecting, There's people from every year, and from Master's programs. My closest guy friend is a fellow sophomore who's three years older than me, whereas my closest female friends are all between 18-20, and a mix of sophomores and juniors. And every single one of them, especially my best friends, Em and Yam, have been there for me through so many of my problems. Everyone needs to find a small group, with one or two Besties who are there no matter what.
3. Roommates and suite-mates make for some of the most interesting, yet beneficial relationships.
Going into my freshman year, I had asked a girl from home to be my roommate. We weren't very close, and I was nervous about living with her. Turns out, that was the best decision I have made when it came to my non-educational life. Em and I had two other roommates, and four suite-mates. We were crowded, but these women quickly became my support system. My roommates became some of the closest friends of my life, and my suite-mates became an easy comic relief. Em and I ended up joining one of my suite-mate's friend group, and I have met some great people I'm proud to call my friends. Dorm life has been far from perfect, and there have actually been some really rough days living with the girls. But in the end, those of us that remained became closer than ever, and a month later we're all still in a group chat together. I also realize that I got insanely lucky with my room, as we had less long term problems than a lot of other rooms, and I've made some amazing memories with them. I couldn't have wished for better roommates or suite-mates for my first year, and they've given me standard to live up to for the next few years.
Honestly, some of the friendships that ended over the last year, especially the one with the first guy, hurt really bad. I truly cared about some of those people, and I never intended to lose them. But looking back, its easy to see how bad they were for me mentally. That pain I experienced at the time, I'm so grateful for now because of the growth they provided. And the friendships that remained are worth more than gold to me. The people who went through all the crap and still stayed my friend are so amazing. They're strong, kind, godly men and women who have helped me every step of my journey. And this journey of friendships isn't over. It's something that will be happening a lot over the next three years, but also the rest of my life. I'm so blessed to have a few people who I know will be my support system and my rocks as I stumble through this journey.