Facts About Non-Binary
Education and respect of correct pronouns matter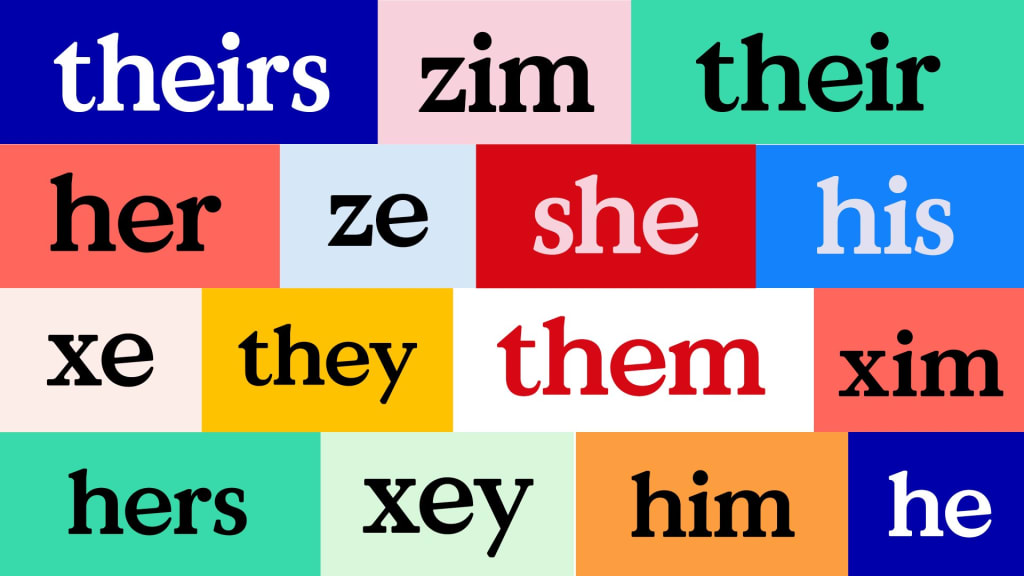 For the last year or so, I've been running across different terms on social media and in articles such as nonbinary, genderfluid, and genderqueer. I've never understood what they meant, never heard of them before, and assumed that they were just fads. Most people would argue that there's only two genders: male and female and there's no such thing as nonbinary. Unfortunately for some of the skeptics out there, there's more than two genders and nonbinary is a thing and also, it exists.
So what does it mean to be nonbinary? This term is defined as someone who doesn't identify themselves as either male or female. For example, a man named James Clifford Shupe became the first person in the United States to be legally recognized as non-binary. Here are some well-known celebrities who identify themselves as non-binary, genderqueer, or genderfluid:
Miley Cyrus
Eddie Izzard
Rose McGowan
Ezra Miller
Sam Smith
Ruby Rose
You probably have seen or heard about gender neutral bathrooms, clothing, and even toys. Non-binary people also use a wide variety of pronouns, including 'he' and 'she.' They may also prefer to use gender neutral pronouns like 'they' or 'them.' Back in October 2017, former California Governor Jerry Brown signed through Gender Recognition Act, which made it easier for people to change their genders on their birth certificates and state issued identification. If you live in California or any state that has this, your driver's license or ID card will have an 'X' as your sex as opposed to an 'M' or 'F.' At least 12 other states have this option.
If you're a college professor and thinking that using pronouns like 'they' or 'them' are grammatically incorrect, think again. Based on a comment I've seen on Facebook, the Merriam-Webster dictionary added gender-neutral pronouns back in September. Here's an example of how to use a gender-neutral pronoun in a sentence:
They had to go inside and take a shower.
Not everyone would say he/she had to go inside and take a shower.
If you're unsure of what pronouns non-binary people prefer to identify as, it's okay to ask. Last month was National Pronouns Day and here's what I posted on my cosplay page on Facebook that might be helpful to you:
"Hi. My name is Mark. My pronouns are he/his/him. What are yours?"
Using the correct pronouns (as shown in the cover photo above) shows you're respecting people who are non-binary. To those who are assuming that non-binary people just looking for attention or back to the old argument that there's two genders, you have to get used to it. I believe that educating everyone on this topic is important and key. Never assume anything about someone's gender. Like I said before, if you're not sure about their gender, ask. The best way to support a non-binary person is to use the correct pronouns they prefer to avoid using the wrong ones. It's okay to have LGBT friends, allies, and others that have your support, but also include non-binary role models in your life.
Be sure to check me out on social media. All the info to my social media pages are in my bio. In the meantime, if you like the articles I've written and like my content, feel free to send me a small one-off tip, that's located towards the end of every article. Your support is greatly appreciated, because no tip is ever too big or small. Your tip not only helps me, but also helps other Vocal content creators create outstanding content and better stories. Be sure to support them and read their articles. Also, I encourage everyone to join Vocal+, a premium membership for Vocal content creators like me to write better stories, connect with creators, and a lot more. So, be sure to sign up for that membership and support your favorite Vocal content creators. Finally, be sure to check out my review of A Beautiful Day In The Neighborhood sometime this weekend as soon as it's available.