Facts About Billie Eilish You Didn't Know
Billie Eilish: 10+ Things You Didn't Know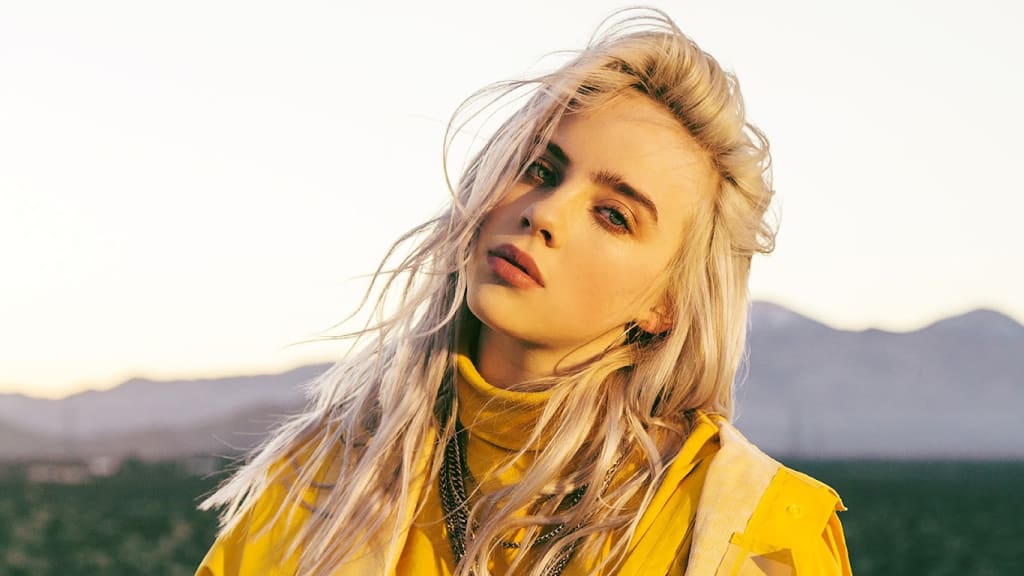 BILLIE EILISH
The singer of "Bad Guy" and "All The Good Girls Go To Hell" has already shattered musical barriers at a remarkably young age. Here are some interesting details about Billie Eilish that you probably didn't know before, as well as some facts that demonstrate why she is deserving of her greatest successes.
"Pirate" is her middle name.
In Highland Park, Los Angeles, on December 18, Billie Eilish was born. Billie Eilish "Pirate" Baird O'Connell is her full name. After seeing a documentary about conjoined twins, her parents originally planned to give her the first name Eilish, but they ultimately decided to nickname her Billie in memory of her late grandfather. When she was four years old, her brother Finneas gave her the moniker "Pirate."
At age 8, she began singing professionally.
Eilish joined the Los Angeles Children's Choir when she was eight years old, where she learned how to sing well and "not damage [her] voice entirely." As Billie admitted to Vogue, "I sang so often that my family had to shush me," her love of singing frequently came at the expense of her family. She started writing songs when she was eleven years old.
There's Talent in the Family
Maggie Baird and Patrick O'Connell, Billie's parents, are no strangers to the world of Hollywood fame. Among Baird's acting roles are "Picket Fences," "Birds of Prey," and "Bones." She has also provided her voice for video games including "Mass Effect 2" and "Vampire: The Masquerade- Redemption." O'Connell is also an actor who played General Mathers in the films "Guiding Light," "Iron Man," and "Supergirl."
Her mother is really happy.
James Corden's "Carpool Karaoke" host had the opportunity to visit the singer's house and speak with her mother about the young performer's ascent to fame. Maggie said it has "never not been mind-blowing" to see her daughter's increasing success. When Maggie was a child, she always supported her kids' skills and would frequently inquire about the release date of their songs. She wanted "everyone in the world" to hear Billie's songs, and now that it's happening, she finds it "too beautiful."
Her songs are created by her brother.
Finneas, Billie's brother, assists her in songwriting and music production. He introduced her to the song "Ocean Eyes" that he'd previously been playing with his band in October 2015. Billie has continued to collaborate closely with Finneas on music, referring to him as her "partner in crime." Finneas produced all 14 songs on Billie's album "When We Fall Asleep, Where Do We Go."
Tourette Syndrome Affects Her
Billie revealed she has Tourettes Syndrome, which causes "involuntary motions and vocalisations," in an interview with Ellen. The singer, who received an official diagnosis in November 2018, was motivated to disclose her condition when footage of her performances started to circulate that clearly displayed her tics (she experiences physical ones rather than auditory). She acknowledged that she was initially reluctant to talk about her problem because "I didn't want that to define who I was," but that since doing so, she feels she has forged closer bonds with her admirers, some of whom also suffer from the condition.
She Has Synesthesia, Too
Additionally, Eilish disclosed that she suffers from synesthesia, a condition in which some sensory sensations are linked to particular colours, letters, names, and/or numbers. In a Rolling Stone interview, the singer claimed that each person she knows "has their own colour, form, and number in my head."
She Enjoys Riding Horses
Billie adored riding horses as a child. She learnt to ride by working at the neighbourhood stable close to her home rather than paying for lessons. The singer quit coming because "she couldn't take being the poor girl" surrounded by more fashionable and wealthy girls. She was still having confidence issues. She was also devastated when she had to give up riding her favourite horse, a black mare named Jackie O, to a different girl (who could afford the lessons), and she made the decision to give up riding for good. While on tour, Billie keeps stopping by the stable and Jackie O's "just to be with her."
She Loves "The Office" a Lot
Eilish is a major "The Office" fan, as evidenced by her intense devotion to the programme when Rainn Wilson, who played Dwight Shrute, questioned her about the adored programme. Billie incorporates snippets from the episode "Threat Level Midnight" into the song "My Strange Addiction."
Her Notoriety Was Sparked by Her Distinct Voice
Despite recent criticism from some over the singer's use of "whisper-talk" in her songs, Eilish has won over many fans with her "ethereal" voice. Demi Lovato, Elton John, Britney Spears, and Julia Roberts are a few of her admirers.
About Her Fears Is the Song "When We Fall Asleep"
On the album "When We Fall Asleep, Where Do We Go?" every song is about an illogical occurrence that occurs while you're sleeping, such as "sleep paralysis, night terrors, nightmares, [and] lucid dreams." Her words make an attempt to capture "the feeling" that these uncontrollable movements cause.