Dodger Blue Shows Compassion
A player who hasn't stepped on the field since 2018 gets access to the help he needs. It is an example of empathy that we all should emulate.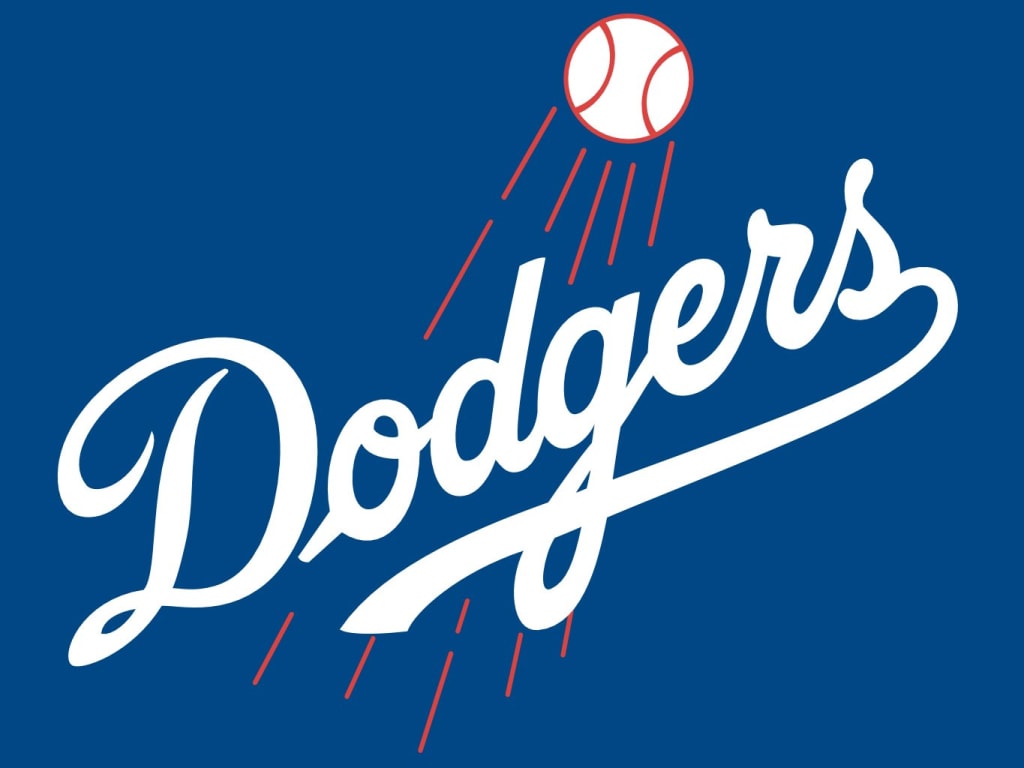 – Oliver Markus Malloy
For the Friday edition of its daily blog, Electoral-Vote.com ends with two ongoing series. The older of the two is entitled "This Week in Schadenfreude," which is an often snarky look at how someone in the news got their comeuppance during the past week. The other is an attempt to end the week on an up note that they call "This Week in Freudenfreude." It is a feel-good story for the week that revolves around politics.
In celebration of the start of the baseball season, this week's Freudenfreude centered on Andrew Toles, who they noted has been a member of the Los Angeles Dodgers organization since 2015 (edited for space):
Toles is an outfielder; he has mostly played left field, but at times he was also asked to man center or right. He was drafted by Florida Marlins in 2010, but didn't sign. Then he was drafted again in 2012 by the Tampa Bay Rays and spent a few years in their organization before being acquired by the Dodgers. After a year spent playing with the Dodgers' minor league teams, he got the call to join the big league club.

As a player, Toles had several tools to recommend him. Someone who can play all three outfield positions passably is, pretty much by definition, speedy and endowed with a good throwing arm. He also has a bit of power and a good batting eye. In his rookie campaign in 2016, he played 48 games and showed a lot of promise. He regressed in 2017, though, and made just 31 appearances, followed by even more regression and even fewer appearances (17) in 2018. That year marked the end of his playing career; he last set foot on a baseball field on Sept. 30, 2018, in a 15–0 win over the San Francisco Giants.

This is where the story gets very sad. Lots of major leaguers flame out, of course, and many of those don't even last as long as Toles did. Heck, there are lots of one-game-only major leaguers. The sad part is why Toles' career ended. See, he turns out to be profoundly schizophrenic, and his mental health deteriorated badly over the last two seasons of his baseball career before utterly collapsing. Since that game against the Giants, he has spent most of his days homeless and has been taken into custody by police more than once.

So why does this item make the cut for a political blog? Well, Toles is exactly the sort of person who tends to fall through the cracks given the United States' failure to guarantee healthcare for all. It's all good and well to say that people should work for their healthcare, and shouldn't freeload off of others. But Toles can't work for his healthcare, and while he's on the streets, he's a danger to himself and potentially to others.

But isn't this supposed to be a freudenfreude item? Yes, albeit one a bit darker than most. The positive element of this story is that Toles is still a member of the Dodgers organization. See, every year the team signs Toles to a new contract, so he can maintain his (excellent) MLB health insurance, and his family can, at least when he's cooperative, get him the treatment he needs.

The Dodgers are famously one of the classiest organizations in baseball, and indeed in professional sports, and stories like this one help make it clear why. If everyone felt the way the Dodgers do, such maneuvering like this would not be necessary. And with that thought, we wish everyone a good weekend.
This story made me think a lot about how the world of Baseball has changed over the decades. My oldest daughter was an avid fan during her Little League days and we used to go to a lot of games but trips to the park became less frequent as ticket prices increased and rising concession prices made these trips even less affordable. While we have maintained our family tradition of visiting stadiums when visiting a new city, it has been years since the family has gone to a game for one of the local teams.
Against this background of corporate greed, the story of Andrew Toles is even more remarkable. In a world where empathy is in such short supply, it is encouraging to see the team providing a player who has not taken the field in five years with the lifeline to health care that he needs. If only this example was followed by society as a whole.
Toles would not be dependent on the charity of the Dodgers if our country finally agreed that healthcare is a right and provided the "Medicare For All" solution pushed by the "radical left." The best the Democrats could push through was Obamacare, an imperfect solution that Republicans have spent 13 years trying to repeal. Their latest "victory" had a federal judge removing the Obamacare requirement that insurance companies cover preventative care like mammograms and colonoscopies. This same judge ruled that mandatory coverage of the drug PrEP to prevent HIV infections is unconstitutional because it "facilitates homosexual behavior." Apparently, God believes that the punishment for falling in love with someone of the same gender should be death.
It is not radical to say that access to health care, food, and shelter should not be dependent on the ability to pay. There are thousands of people like Toles who are on the streets battling mental illness and do not have the benefit of a former baseball career to attract the help of the Dodgers. Instead of demanding that they be removed from view, our homelessness policies should be focused on making sure that they have access to getting them the help that they need.
____________________________
Carl Petersen is a parent advocate for public education, particularly for students with special education needs. He was elected to the Northridge East Neighborhood Council and is the Education Chair. As a Green Party candidate in LAUSD's District 2 School Board race, he was endorsed by Network for Public Education (NPE) Action. Dr. Diane Ravitch has called him "a valiant fighter for public schools in Los Angeles." For links to his blogs, please visit www.ChangeTheLAUSD.com. Opinions are his own.
About the Creator
Carl Petersen is a parent advocate for students with SpEd needs and public education. As a Green Party candidate in LAUSD's District 2 School Board race, he was endorsed by Network for Public Education (NPE) Action. Opinions are his own.
Reader insights
Be the first to share your insights about this piece.
Add your insights