Online Dating
Digital Love
How do we explain to our children that finding love is just swiping left and right on images of men/women that we may be attracted to?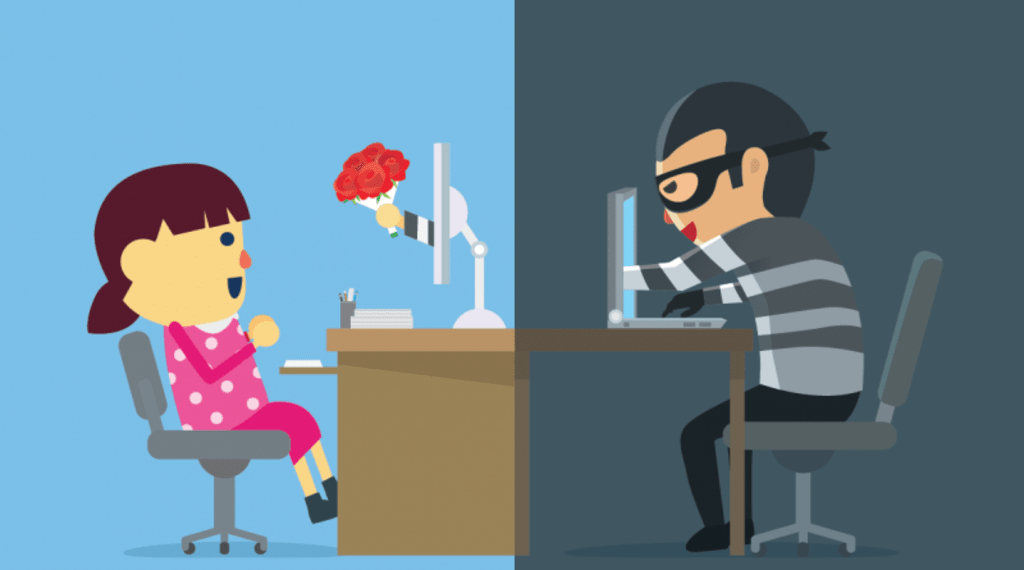 The average human lives an estimate of 25,915 days and spends a mere 10 percent of their time living to find someone to love. I'm convinced that nobody knows what love really is. How do we explain to our children that it isn't what we see in movies anymore? It isn't the proximity to meeting through our friends or heading to the local cafe. How do we explain that love is just swiping left and right on images of men/women that we may be attracted to? Millennials fall in love over messages, leaving nothing left to say when they meet for the first time face-to-face. Digital dating has become infiltrated with casual hookups or nothing at all. These days, you head to a club and instead of people socializing, you see tables of singles sitting on their cellphones swiping faces trying to decipher who they would have sex with later. Love has become a competition, prowling on the best-looking people.
I don't want to watch the younger generation fall in love with text messages and project this unrealistic version of themselves online to avoid the awkward real-life interactions that humanity was once used to. Since 2012, six short years, we have made it difficult to process our personal connections from our hearts through the computer screen. What worries me is people may not be who they say they are. It's so easy for individuals to hide who they are and what they feel, concealing their true thoughts, emotions, and purpose for being on the internet. These people are a lot like chameleons with the way their personalities change, wearing a permanent costume and watching their victims consume the lies they've created.
In 2010, the term "Catfish" became popular, all thanks to a documentary film featuring Nev Schulman, a man who fell in love with a woman named Megan. Megan caught Nev's attention by sending him paintings of his own photographs created by her younger sister, Abbey. Nev became very close with Abbey and the rest of Megan's family. They kept contact over the phone, e-mail, and eventually Facebook. Nev's brother and friends helped Nev see several suspicions in Megan's identity. Each time she was questioned, the suspicions only grew bigger. It wasn't until Nev went to her hometown and realized that Megan was actually Angela, a married woman with children. She had created a whole false online persona along with fictional characters to interact with each other and make the family seem "real." Nev was obviously heartbroken after finding out the love of his life wasn't who he thought it was, but he decided that he wanted to help out others who were having similar suspicions about their online lovers. That's how the MTV series, Catfish was born. Within the last decade, more people have noticed catfishing on popular apps and dating websites. Do they create these fake identities because they're seeking revenge on an ex-partner or are they trying to defraud a victim? Is it less malicious than that? Are they just insecure about themselves and have a hard time finding love or friends? Is it every parent's fear? Something much more evil and illegal.
The internet. Social media. A dangerous place for children and young adults with online predators surfing the internet, looking for their next victim to prey on. On the news, you always hear about some creep contacting young adolescents for sexual communication. These sick people love to be online. They're fascinated with it. They love to be exactly who they're not; your friend. They want to know you, every bit of you. They love the young boys and girls who expose themselves. Then they want to meet up, and who knows what happens after that point? Will you come home to your parents? Will you be traumatized for the rest of your life? A deranged, drooling sick human watching you like an object of a desire. So remember, the next time you log in to your social media accounts, that not everybody is your friend. Not everyone that says they are in love with you can be trusted.
"Be careful... not all are what they seem. Some people pretend to be the beach, but they're actually quicksand" - S.M.
I've been a victim of a catfish, except the catfish was my best friend who stole my photos. I've been a victim of a sexual predator, who exposed himself to me when I was only 15-years-old, trying to make my way home from school. I'll never forget it and I will surely never trust the same ever again.
Finding love digitally isn't as easy as it seems. It isn't impossible, either. Don't let yourself be vulnerable and foolish. Don't share personal information with strangers online. Social media is an illusion we live in. Put down your phone whenever you can and look at what's in front of you. Spend time with your family, go out to the trendy clubs with your friends, and meet new people. If you wish to be somewhere else; create, read, write, or go travel the world. Life is too short to be absorbed into a tiny screen when there are billions of places to be explored and people to meet.