'Chocolate Kisses'
The Sweetness of Kisses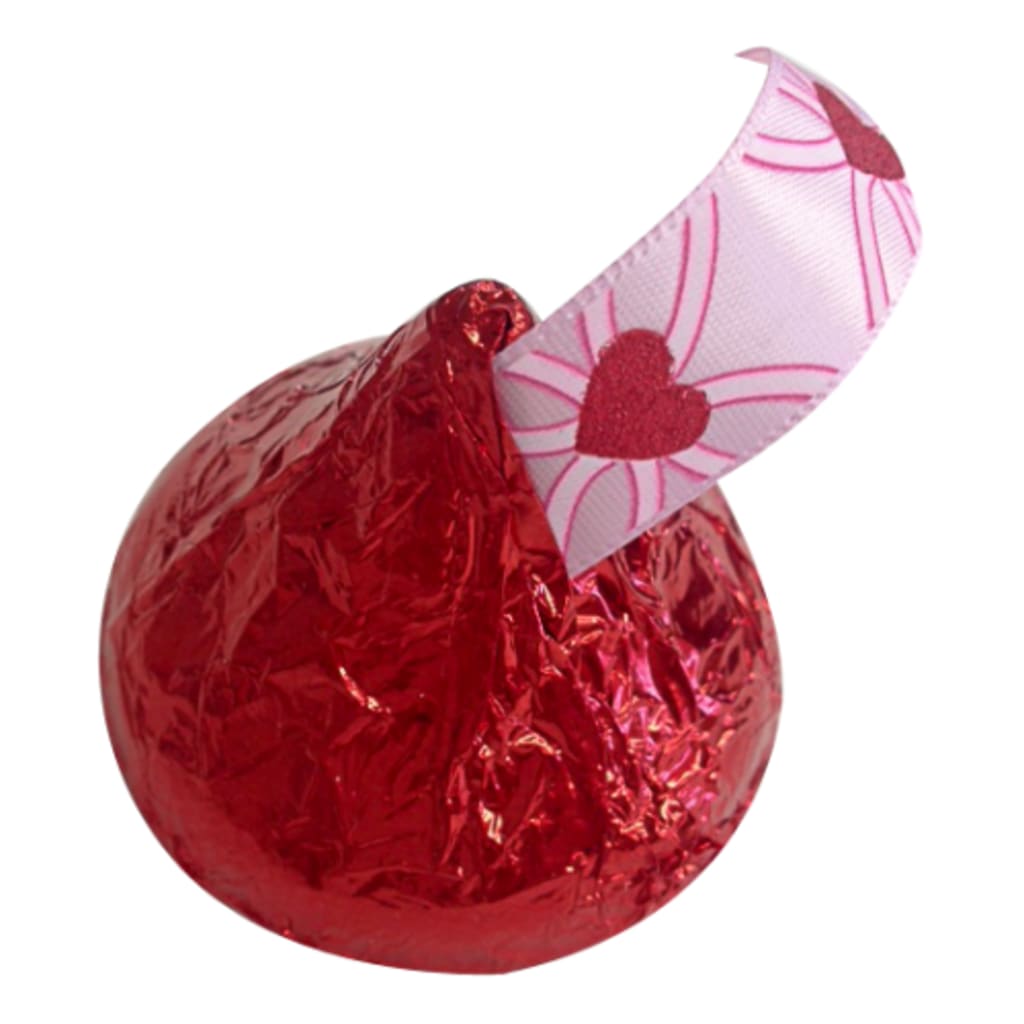 Some people say that romance dies over the years of being in a relationship, but it depends on what you think romance is...
David and I have been together for five years now, since November 2012. When I first met him, it was online. We had a weird encounter at first, especially since he lived in California and I lived in Wisconsin. So, it started out as a long distance relationship. After only a few months, he flew up to meet me. The moment I came face to face with him, I knew he was the one for me; we had a connection, and right away it was like we already knew each other. We were like an old couple already, skipping through phases of the relationship. That's how comfortable we were with each other.
I even made the decision to move to California after Christmas in 2014. We drove all the way there, and settled in a studio apartment, connected to his parents house (we pay rent, don't worry). Anyway, as time went by, we ended up not really seeing each other due to work, until recently. My company recently hired a new person, so my hours were cut, which I don't mind. We both work in security, but different companies. David's shift is 8 PM to 6 AM, so I only got to see his sleeping face before I went to work. My shift is from 2 PM to 11:30 PM.
When we don't have work, we tend to do our own thing. David is an avid gamer, so he can spend hours playing Squad on his desktop. I sometimes tease him about how he plays on it too often, and I call it his second wife. Now, don't think I don't like video games, because I do. It just depends on what it is; I love zombie games or free-for-all shooting games. I sometimes play with him, but not for very long. Other than gaming, we would watch our shows together on Xbox.
Examples are: TWD, Bosch, Slasher, etc. But what I also love to do is to read manga or watch Korean drama. Even though, when we both have a day off together, we still wouldn't usually do anything together. I would say every other week we do activities together. Plus, in the studio we live in, we are basically by each other even if we don't communicate. Literally, the bed is like five feet away from his gaming area, though a stand (coffee table) is between us as well.
Moving along, this particular night I want to mention was an ordinary Wednesday. It was our day off and I was reading manga. It was around 7 PM when this happened—
I had just gotten out of the bathroom from washing my hands after I ate/drank something (David has a bit of OCD when it comes to cleanliness). When I went to sit down on the bed once again, I heard David calling me. I looked up to see him facing me in his chair. His headphones were tilted on his head, exposing his left ear. He had his arms opened toward me, and made a kiss-y face. Now, David isn't much of an affectionate guy—he doesn't really even like PDA, so it made me giggle. I walked around the coffee table as he twisted his chair around to kiss me. "You know what?" David said, then he kissed me again, "Your kisses..." Once again, he kissed me, adding, "Your kisses feel like and taste like chocolate kisses." He smiled cutely, and I didn't have the heart to tell him...
I just had cookies.
God, I love him so much.

ILDAS56 Howell
Hello, my name is Alyssa! I love to read manga/books, and write. I am a bit of a romantic, but awkward too. I am stubborn, and kind. I have 2 cats, who are two adorable for words. Hahaha.
See all posts by ILDAS56 Howell →