Breakaway
A woman tries to fight feelings for an ex while remembering the events of their relationship.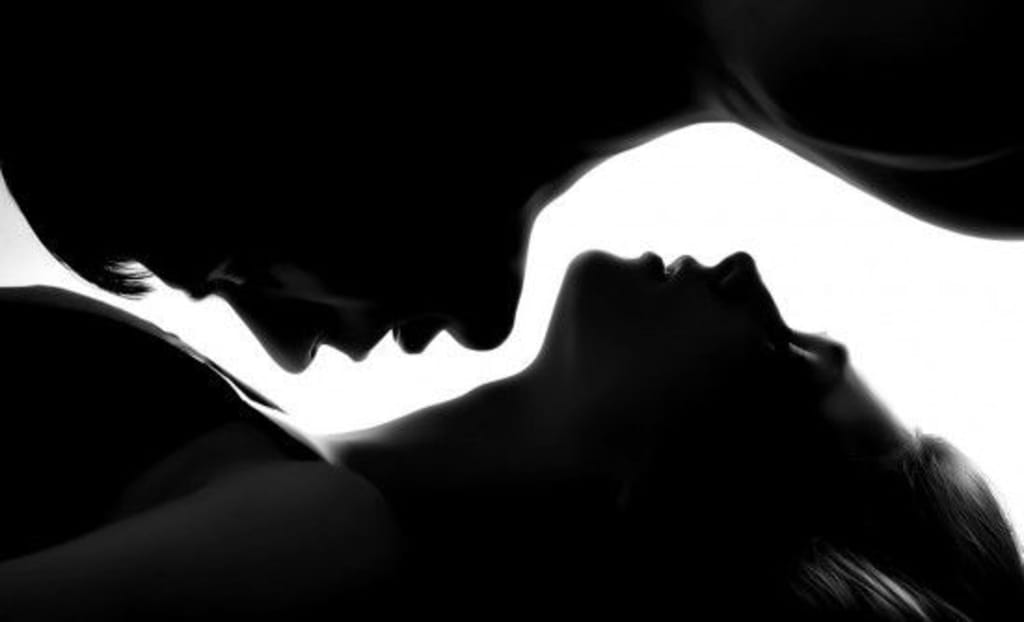 When Marissa Walker was only 19 years old, she meets an attractive teaching assistant named Peter Townsend who is going through a divorce with his wife Nicole. She asks him to look over a film she did with her friend Tatum Shipman and he accepts. Peter becomes attracted to Marissa and tries to get to know her. She and Peter spend time together in class every day. Peter reveals to her is divorcing his wife Nicole due to their differences and he recalls getting married so young was a mistake and that he isn't ready for that much commitment. She consoles him and telling him that it will get better. Smitten by her words, he kisses her but she pulls away from him and leaves.
Marissa now 25-year-old is living in San Monica, California with her boyfriend Jared Simpson. One day, she and her sister Scarlett who has enrolled in nursing school have lunch at a local café. She sees a man who turns out to be Peter. When he notices her, she and Scarlett leave after he tries to speak to her.
Back in the past, Marissa constantly thinks about their kiss and decides to talk to him. He apologizes but she kisses him back. The two go back to his place and have sex. Marissa who is worried about their relationship and the cost. Peter decides to quit his assistant job so they both won't get in trouble and apply somewhere else. A year later, she reveals to him that she is falling in love with him. Her family has now accepted their relationship.
One night, they go to a restaurant to celebrate their one-year anniversary. The dinner is cut short when his wife Nicole shows up and calls her a whore. Nicole tells her that Peter and she are still together. Disgusted by him, Marissa leaves in tears. Peter claims that he left her but Nicole wanted to work things out, leaving Peter unsure. Marissa screams in anger and tells him to stay away from her. She was distraught after everything and her parents Linda "Lindy" and Donald "Don" Walker and Tatum consoled her. Peter shows up to explain himself but Don tries to fight him. He claims he was done with her but she wasn't and wanted to make it work. He claimed that she changed him and everything was real. Marissa tells Peter to just leave her alone.
While at work, Marissa gets boxes to throw Peter's stuff away until Nicole storms in. Marissa walks up to her to apologize but she slaps her across the face. Nicole slaps her for not only sleeping with Peter but for sleeping in their home who Peter claimed was his home. Nicole threatens to have her arrested for going into her house. A furious Marissa confronts Peter about lying to her about his place. She then tells him that he has to fix what he did to Nicole.
Now in the present, Marissa goes out with Peter but Lindy is worried that he might hurt her. She reassures her that its just a friendly dinner and that nothing will happen. Peter takes her to a nice restaurant where he reminisces on the good times they had. Marissa admits she misses it but remembers the incident with her and Nicole. He apologizes to her and tells her that he was done with Nicole. He asks to come back to his place to show her something. At first, she declines but he wants her; he cared about her. At his place, the letter is was going to send but decided not to. He kisses her but she pushes him away and confronts him. She hits him and collapses in his arms crying. He replies to her, "You were everything to me and I screwed it up." He tries to comfort her but she leaves.
In the past, when Nicole returns, Peter confronts her about suing Marissa. She claims that she has a right to but Peter says that he didn't love her and that their marriage was a mistake and a mess. He tells her that this marriage is over and for her to get out. Nicole says that if he leaves her and she will have Marissa arrested for breaking into their house when the house is in her name. Peter realizes that he has no choice and he doesn't want to hurt Marissa anymore. Peter calls Marissa and tells him to meet him. At first, she declines but he tells her he has something to tell her. When she meets him, he tells her that Nicole won't go to cops if they stay together. He says that he doesn't want to be with Nicole without getting Marissa in trouble but he just wants to be with her. Marissa, who feels hurt and bad for him and doesn't know what to say but just to accept what has been done, Peter kisses Marissa one last time and says goodbye while Marissa watches him walk away as Nicole watches them. As of result, Nicole ends up calling the cops on her.
The next day, she is arrested but Peter's friend has the cops drop the charges. Marissa realizes that this is the last straw and confronts her. Peter, who isn't home, gets a voicemail from Marissa saying that Nicole tried to have her arrested so he heads home. Marissa and Nicole end up getting into a fight and pushes Marissa at an on-coming car and is hit as Peter rushes to her. Marissa is rushed to the hospital with a broken arm and concussion. Lindy and Don then call the cops on Nicole for assault while Peter tells Marissa that he's sorry for everything. Marissa realizes that they can't be together and ends it leaving Peter heartbroken.
In the present, Marissa returns to Jared who asked where she went. Marissa admits that she went to see Peter. Jared says he knows about her past and understands. Marissa tells him she needed to see him one last time for closure. She tells him that she loves him even more.
Two weeks later, she sees Peter again and he apologizes for everything. She forgives him. He says that he is leaving to go to Chicago for a new teaching job. She congratulates him and says good luck. As they wave their goodbyes, Marissa walks to her car and drives away feeling relieved as Peter watches her go.
About the Creator
I'm an studying to become a filmmaker, screenwriter, and actor. I love movies and television. I love to edit videos, film videos, and write stories and screenplays. Check out my articles. I right about all things Movie and TV related.
Reader insights
Be the first to share your insights about this piece.
Add your insights