Book Review: "The Midnight Library" by Matt Haig
5/5 - A heartwarming argument for living again...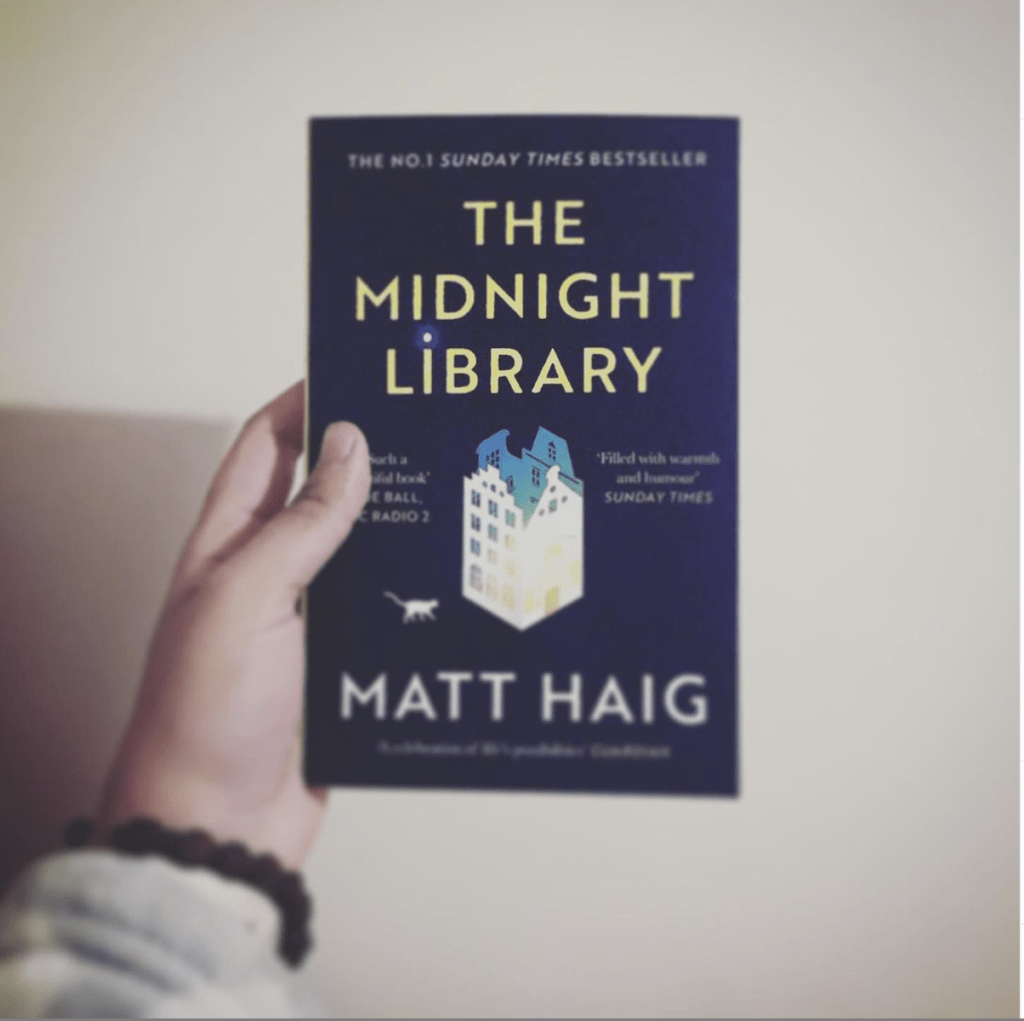 Matt Haig is one of the great writers of our time. His understanding of the human condition is more than incredible and his writing style never fails to touch your very soul. One thing that is incredibly unique about Matt Haig's writing is that there is a quality to it that makes it very easy to read and yet, it gets into some real depth about what the character is going through. I have found him to sort of resonate the writing of Ian McEwan. When I read Ian McEwan's "Nutshell" - though it was easy enough to read, there was some real depth to the character the reader encounters. This is the same with Matt Haig's writing and especially the book "The Midnight Library" - it is something that touches everyone even though not everyone will certainly experience the same thing. From the very beginning in which we see the character when she is about sixteen years' old and all the way through the book that is set nineteen years' later when she is thirty-five years' old - we constantly get reminded about various aspects of uniqueness about this character and thus, we sympathise with the difficult position in which she has found herself in.
Nora's cat has died on the roadside after a car hit it. She is thirty-five years' old and sitting in grief. She takes the same medication I take, which is sertraline - the anti-depressant and anti-panic drug (to some, it is known as Zoloft). When she loses her job, Nora finally decides that it is best to end her life now. However, when she plans on this, she is transported to something called 'the midnight library' in which she looks at her decisions, her life, her achievements and her upbringing as different stories in various books, various chapters and different ways. She looks at possibilities and different ways of thinking. In this extended metaphor for psychological therapy and cognitive behavioural therapy, we see Nora go from being a thirty-five year old woman with nothing to live for, to a woman who grew up with so many expectations and predictions of herself. It is truly one of the most beautiful books you will read this year.
The writing style has a shift in it when Nora gets transported to the midnight library and it is not the shift you are expecting. It is not that it goes from depressing and suicidal to happy and warm in a split second. It is best described as having a dimmer switch on a light. At the beginning, the light is off and it is dark. But from the moment Nora gets transported to the midnight library, the dimmer switch starts coming on. At first it is still dim and you can barely see anything. Then it begins to grow with every thing we learn about Nora. As it grows brighter and brighter, we see more and more dimensions of this character and as we see more dimensions of the character, we understand the story a lot more.
In conclusion, I was very happy when I read this book because like many people on psychological medications I felt 'yes, finally someone was able to put it into words!' Honestly, I am so happy that Matt Haig wrote this book because the more people read it, the more people will understand and empathise with what others live with. This sense of impending doom that never goes away, this strange imposter syndrome that never leaves you alone and constantly makes you feel like a failure. I would like to say thank you to Matt Haig because he is truly well-versed in the truths of being essentially human.

Annie Kapur
Film and Writing (M.A)
(she/her/hers)
Focus in Film: Adaptation from Literature, Horror Filmmaking Styles and Auteur Cinema
Twitter: @AnnieApprox
IG: @AnnieApproximately
See all posts by Annie Kapur →