Blake McCoy Social Media Platforms for Charity Awareness
Blake McCoy | Chicago, IL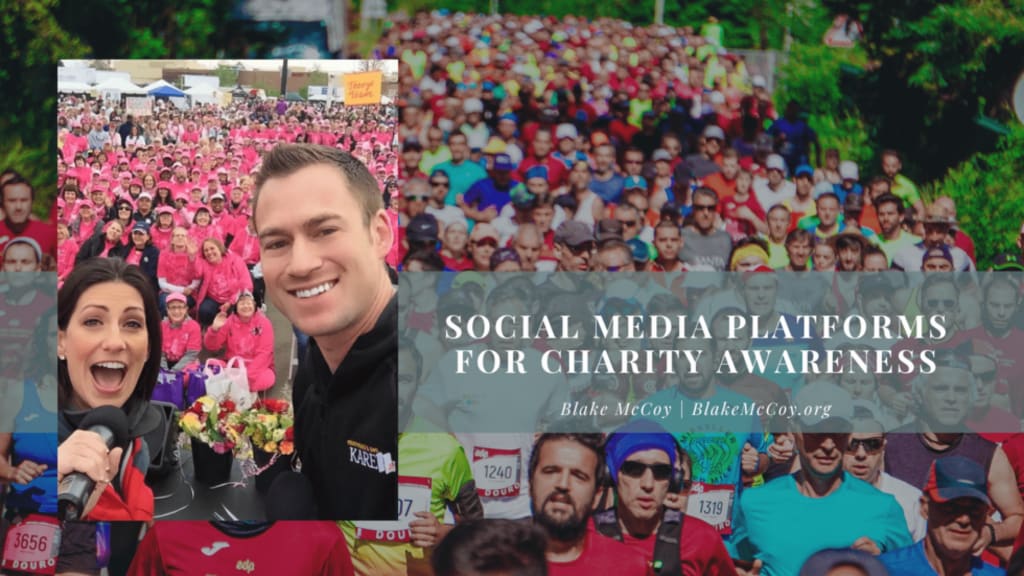 https://blakemccoy.org/social-media-platforms-for-charity-awareness/
Getting started on social media for a nonprofit can be pretty straightforward. The first step is finding the right platform that fits your organization's needs.
There are a variety of tools that can help you post engaging content and reach the right audience. Free social media platforms allow organizations to achieve their goals without having to spend a lot of money. With so many social media platforms, here are the best ones you can utilize.
Facebook
The number of people who use Facebook has reached nearly 3 billion globally. Not only does it have a large user base, but it also has a primary demographic that's young and busy. It can help organizations reach out to their supporters and raise money.
With Facebook, a nonprofit can set up a fundraising campaign and create a dedicated donation button on its profile. In addition to fundraisers, the platform lets you broadcast events, share visual content, and stream live videos. It's a great way to reach out to a large audience.
Instagram
Instagram fundraising is the most prominent feature for nonprofits on the platform. It allows them to add stickers or donate buttons to their profiles or stories to encourage supporters to action. Instagram is a visual platform, so it's an ideal option if you're looking to share photos or videos, but not as effective if you're planning on sharing text-heavy content.
Twitter
One of the most common strategies used by nonprofits on Twitter is to start a hashtag campaign, a type of social media campaign that uses a word or phrase preceded by a hashtag to raise awareness. However, Twitter's character limit limits prevent most posts from being longer than 140 characters.
LinkedIn
Unlike other social media sites, LinkedIn focuses more on business professionals. This demographic is also active on LinkedIn, allowing organizations to network with potential partners and employees. It also has various features that allow them to share insight about their organization.
In addition to networking, LinkedIn also has various features that allow organizations to host events and live videos. One of these is its Live platform, an excellent choice for hosting events.
TikTok
TikTok is a platform that allows users to watch and share videos about the latest cultural trends. However, it doesn't have the same direct promotion as viral marketing videos. Instead, it has various features that allow brands to work with influencers to increase their brand awareness.
TikTok is an excellent platform for organizations that want to reach out to the younger generation. It can also help them get the message out about their organization in an entertaining manner.
About Blake McCoy
Blake McCoy has established a career as a skilled broadcast journalist. Blake has anchored top-rated newscasts in Washington, DC, Minneapolis, Las Vegas and Boise, ID. As a recognizable face delivering news to those communites, Blake McCoy has looked for ways to give back and highlight important causes. Blake also spent several years as a Correspondent for NBC News, traveling the country reporting for Nightly News, TODAY, and MSNBC. Alongside his professional career, Blake McCoy is focused on giving back and supporting his community. He is involved with multiple charities and organizations, both as a volunteer and donor. Blake has co-hosted the annual Susan G. Komen Twin Cities Race for the Cure, a Mother's Day event that raises millions for breast cancer awareness and research and draws more than 50,000 people.
Blake McCoy was also Ambassador for Dining Out For Life Minnesota, an annual event that partners with local restaurants to raise money for HIV/AIDS resources. In his role as Ambassador, Blake leveraged his position at KARE 11 to generate excitement and raise awareness. On the day of the event, Blake visited as many restaurants as possible to thank the owners, greet diners, and take photographs which were then used to promote the local restaurants. A symbiotic boost to everyone involved and an annual event that helped forge new ties within the community.
About the Creator
Blake McCoy is a dynamic, engaging broadcast journalist with a depth of experience. As a network news correspondent, Blake has traveled the country sharing stories of human triumph and tragedy, struggle and perseverance.
Reader insights
Be the first to share your insights about this piece.
Add your insights