A Trip to Story Island
My Cozy Corner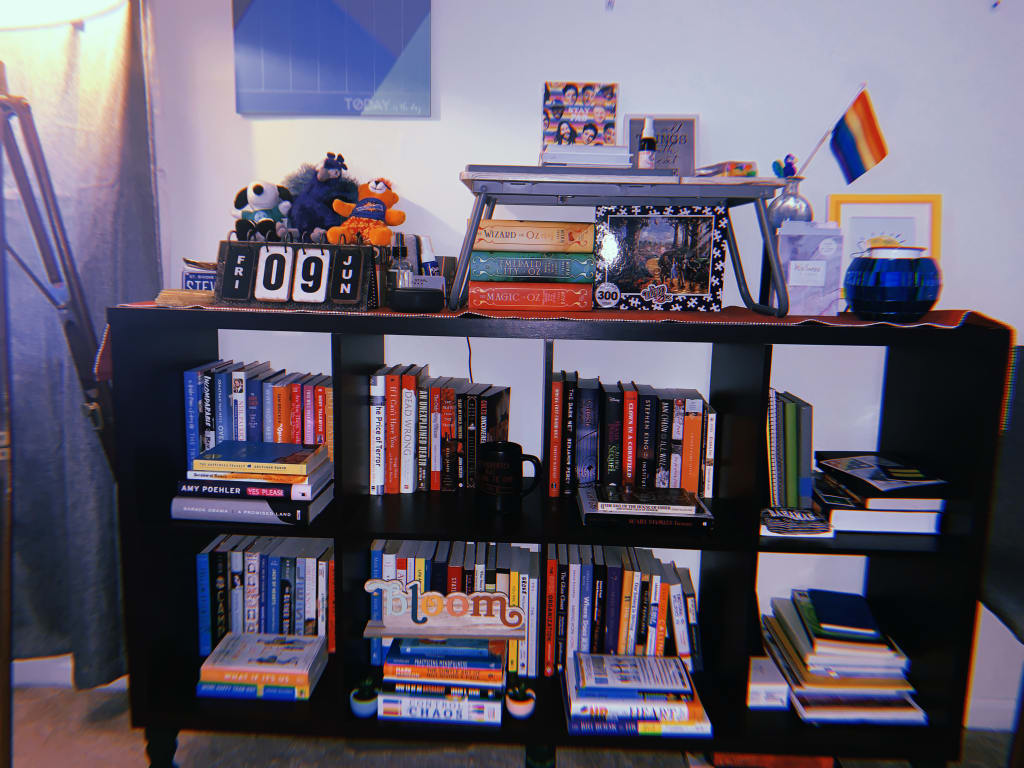 When I want to escape the world for a bit, I turn to books. Reading allows me to drift into another place with a different story. Yeah, I know that sounds so corny and nerdy, but it is my thing. I also, love writing, so again this provides me with an escape. I have spent some time perfecting my bookcase to fit not only my reading needs but my reading mood. I truly feel like I could split the bookcase up into sections and each would represent a different land. So. let us explore those lands, no ticket is needed.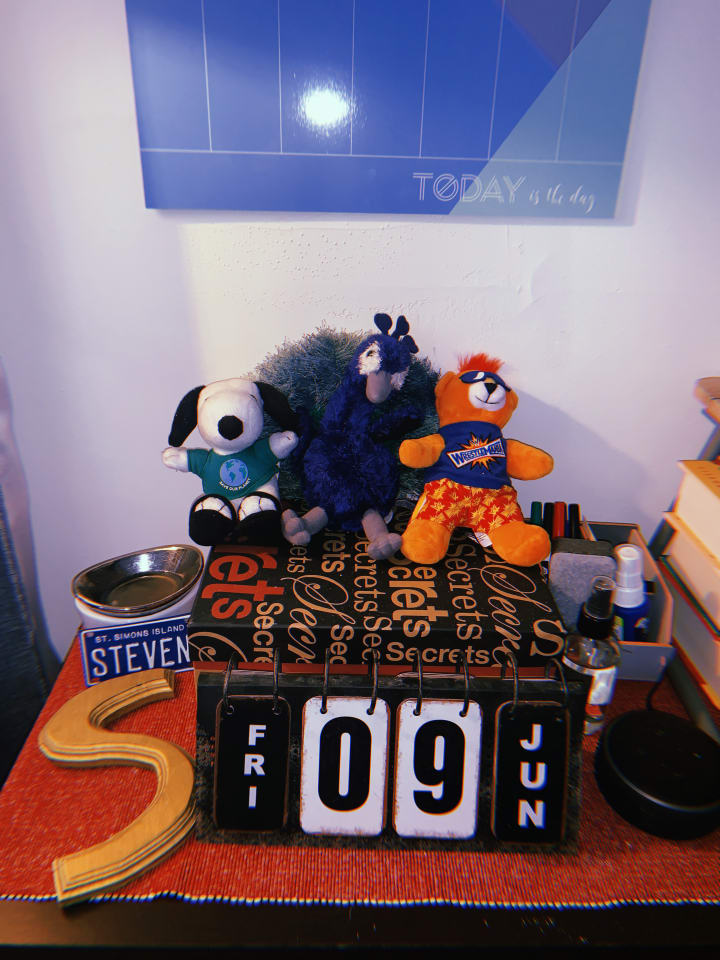 First on our stop is Inspiration Land. Here, you can find a wax melter to give off refreshing scents, and in front of that melter, you can find a nameplate that my late sister gifted me. The golden "S" (for Steven, duh) was made by my little brother. Next up, a calendar with the date June 09th, this is my wedding date, I like to keep the date up year-round. The Amazon Echo Dot is there to provide me with any music that will feed my soul (recently Taylor Swift's folklore and evermore). What a great first stop, I already feel inspired.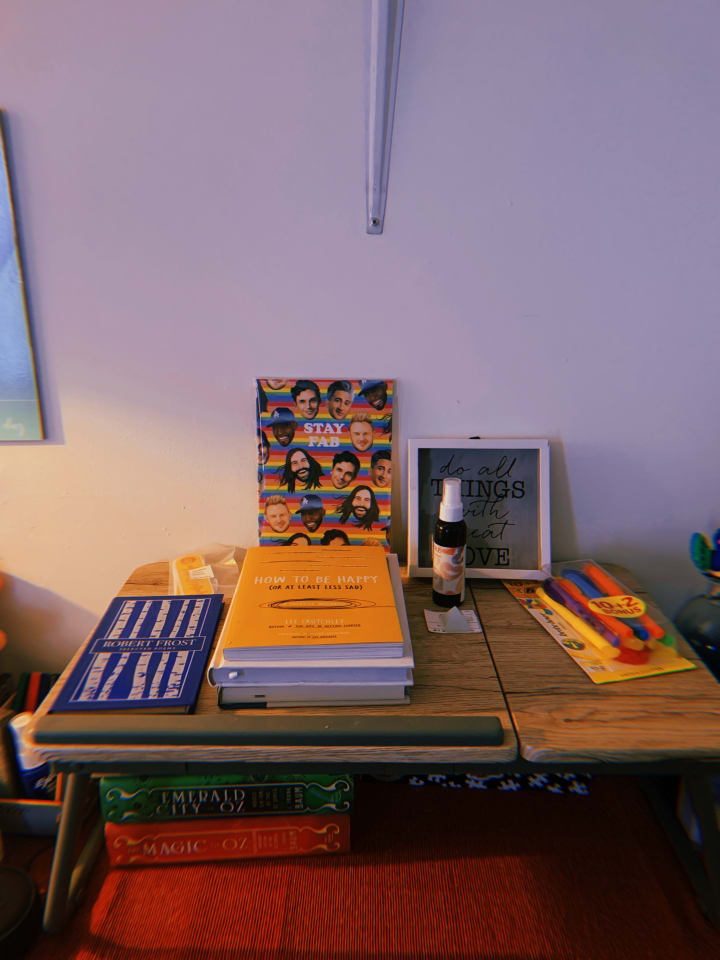 Now we make our way to Fab Falls (just imagine waterfalls). Here you can find more inspiration in the form of the Fab 5 from Netflix's Queer Eye, a collection of Robert Frost poems, and an assortment of guided journals. On the other side of the falls, we see an inspiration quote ("Do all things with great love") art piece, refreshing face/body spray, an opal stone pyramid, and a herd of misplaced highlighters.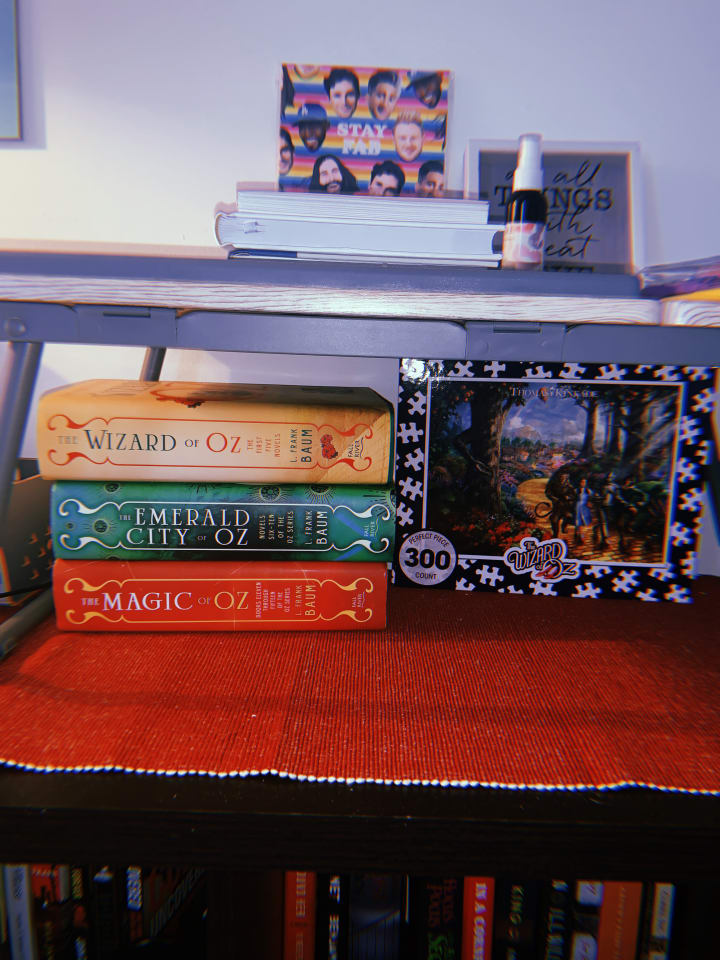 Below Fab Falls, we see Oz Grotto. Oz Grotto is completed with the complete set of Wizard of Oz novels. We also see a 300 piece puzzle that I will complete...one day. Oz Grotto might not have much, but it truly is magical.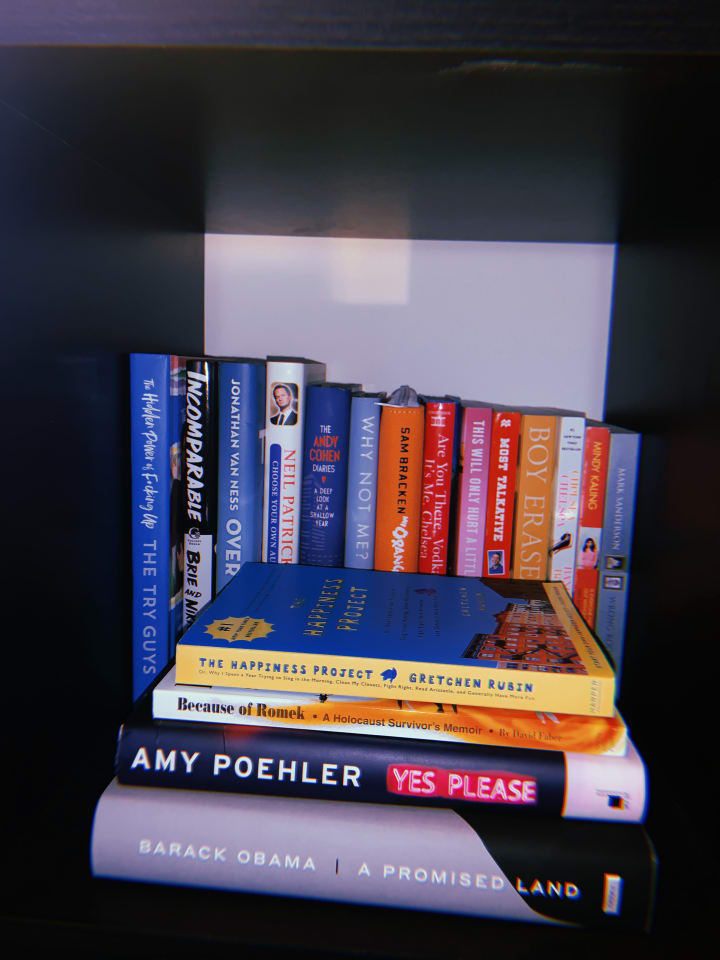 Tired yet? We have traveled so much already, but there is much more to see! Next, we shall view the 7 Districts of Storyville. First up is, Non-Fiction Factory District, where we find several options of true stories. From Mindy Kaling to (a recent Christmas gift) Barack Obama.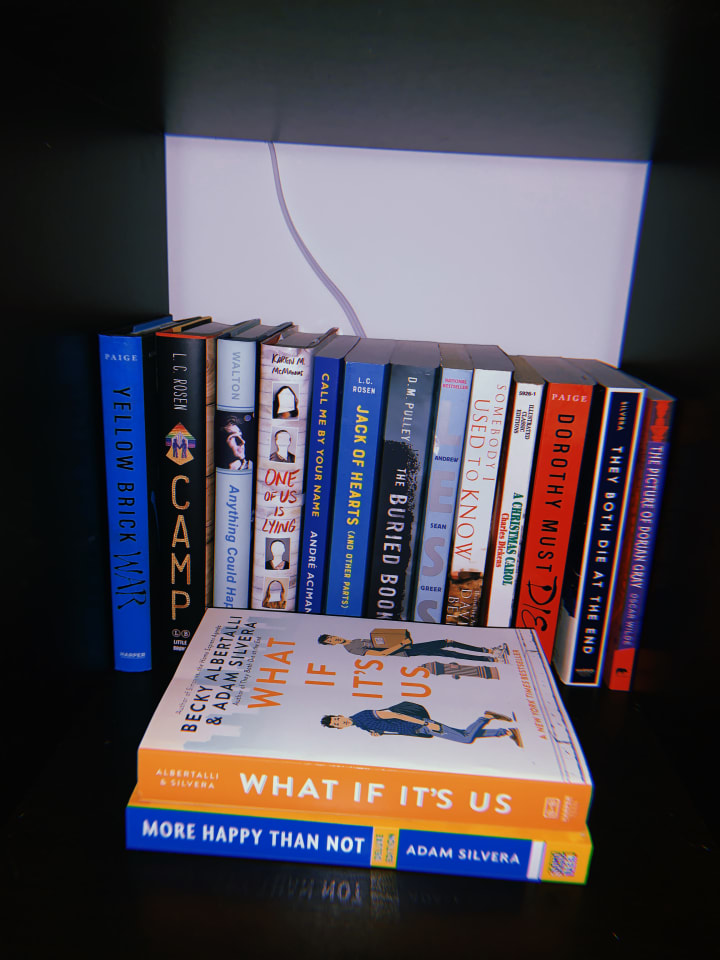 Down below is Fiction Views, full of fiction works of art. Yes, most of them are LGBTQ+, however, my favorite (Red, White, and Royal Blue) is missing. Growing up, there was a lack of LGBTQ+ stories, so I travel to Fiction Views often.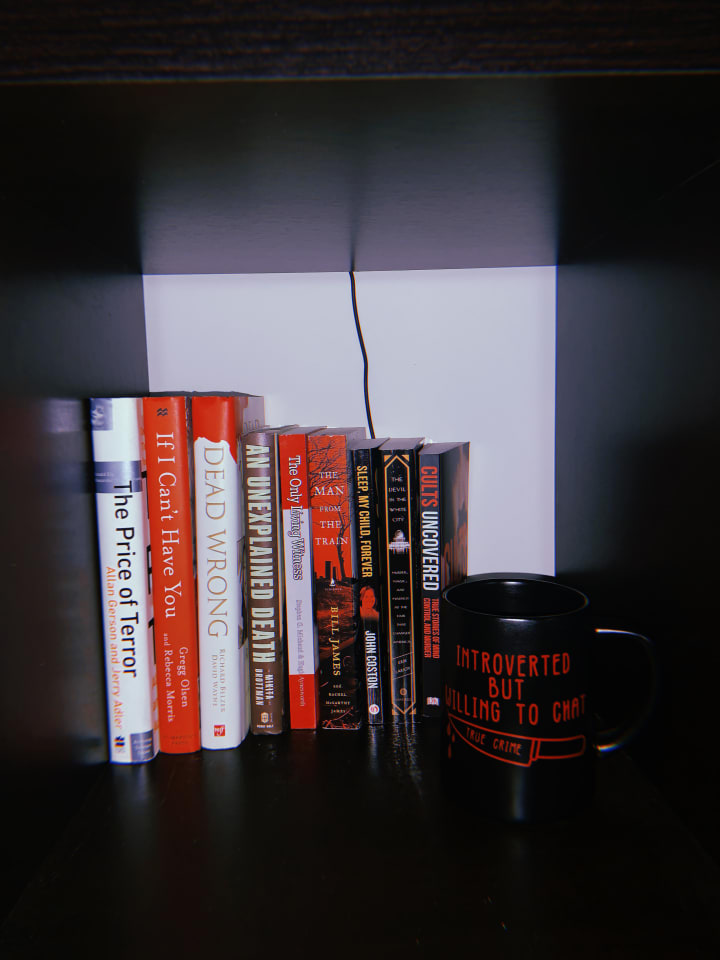 It is about to get dark. Lock your doors as we enter True Crime Circle. The district mascot mug says it all, "Introverted, but willing to chat true crime". True Crime Circle has something for every true crime lover from Ted Bundy tales to cult chat! If you decided to book a trip back to True Crime Circle, be sure to bring pepper spray and a friend.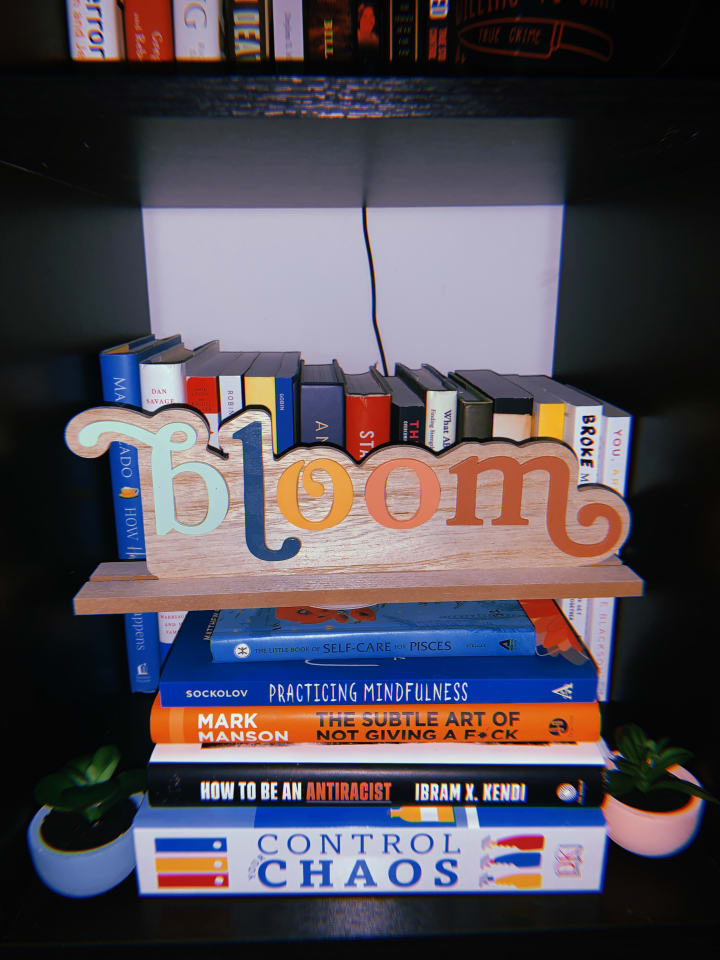 To get out of the horrid crime mindset, let us drop down to Bloomville. Bloomville is blooming with self-help goodness. Need help practicing mindfulness? Bloomville has you covered! Or maybe you need some guidance on how to not be racist (looking at you America), again Bloomville has your back, no need to storm The Capitol!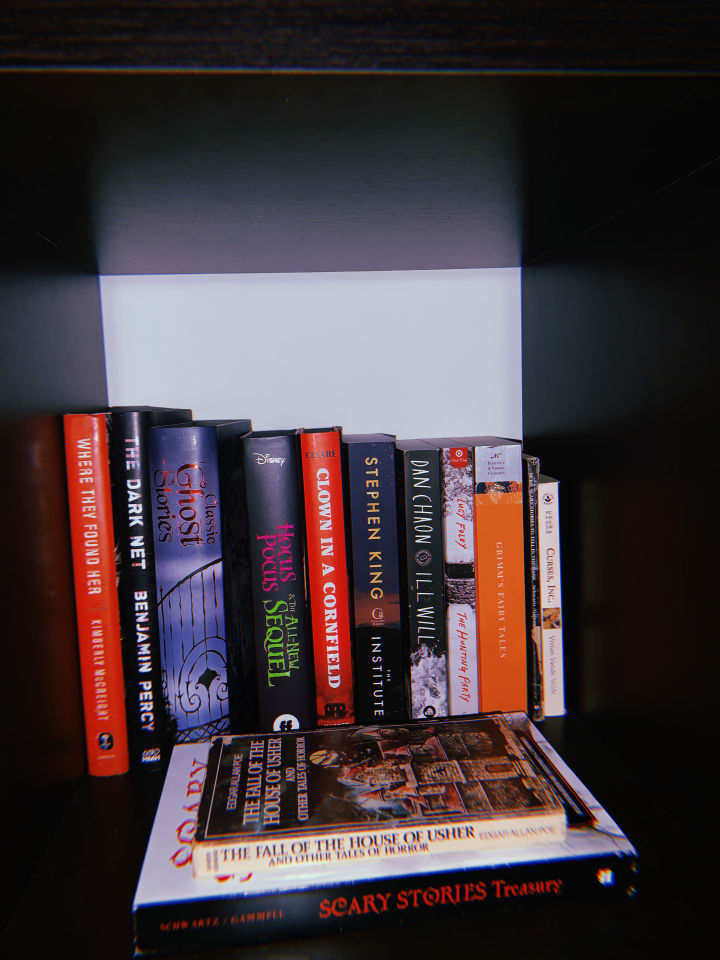 Back to the spooky (even though being racist is truly horrifying), we find ourselves at the gates of Spook Square. Spook Square offers stories of fictional crime or horror. I know what you are thinking, "Steven, there was some left in Fiction Views", and that is because they are just visiting due to overpopulation in Spook Square. There have been rumors about a new district that will house all LGBTQ+ fiction stories, so some rework might be done.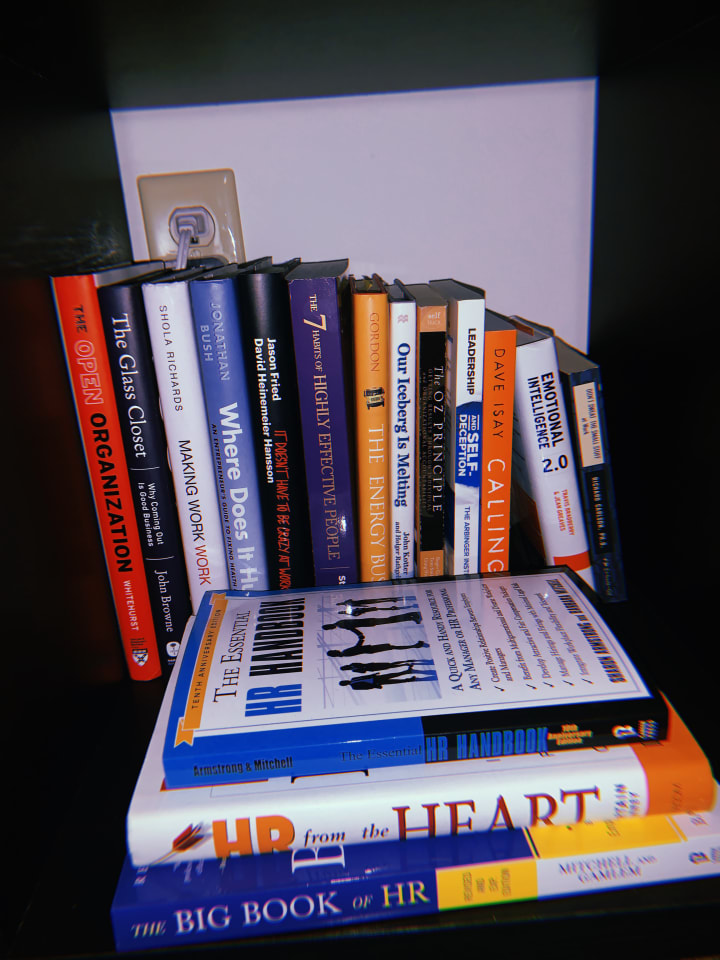 The next to last stop on our tour brings us to Leadership Lagoon which is the home to business books. If you wish to brush up on your Human Resources skills, Leadership Lagoon has options. Even if you want to explore positivity in the workplace or work on your emotional intelligence, the resources are here.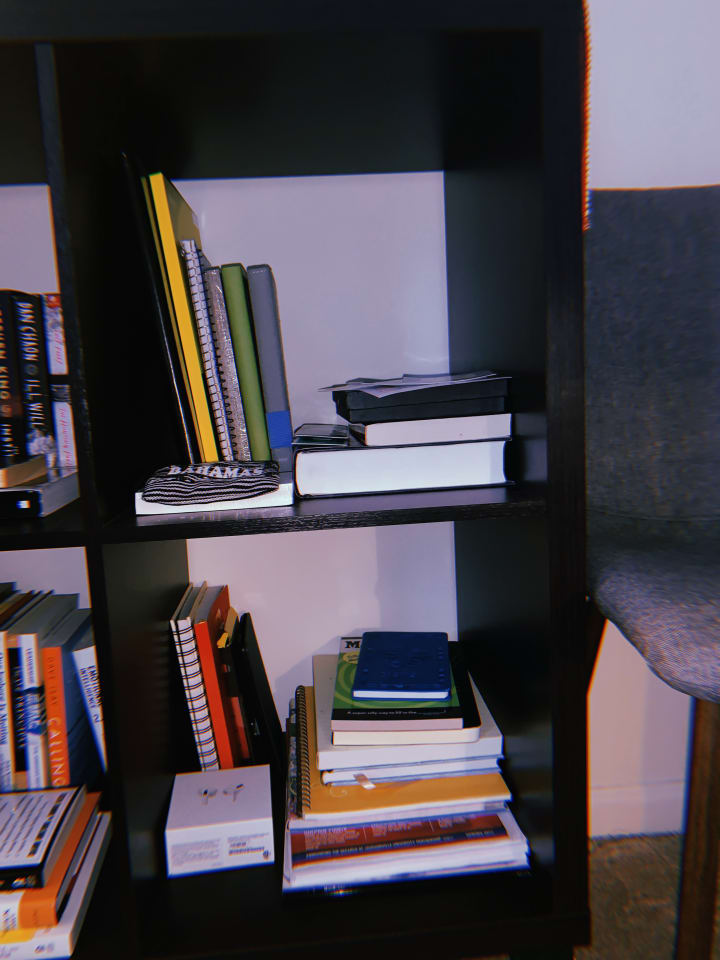 Last stop! These last two districts are housed by the same residents. Journal Junkyard needs some cleaning up. There you will find blank journals, just waiting to be filled. Yet, you also find random items such as an empty box that used to house overpriced earphones. This is the land that is in talks of being the new spot for fictional LGBTQ+ books, Pride Plaza maybe?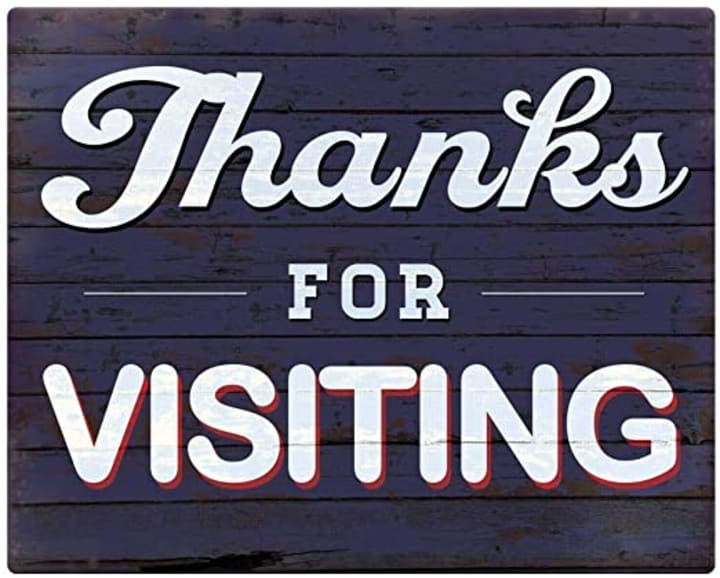 Well, folks, I thank you so much for going on this journey with me around the different lands of my cozy corner, Story Island. Please be sure to collect all your belongings and exit in a single file line. If you liked this journey, please give it a like and remember tips are always appreciated. Any money given will be donated directly back to this program (aka more books will be purchased). You can also follow my journey on Instagram, Facebook, and/or Twitter. Again, thank you so much, stay safe!
About the Creator
Growing up I had many visions of what I wanted to be when I grew up. At times I was relentless on becoming a Power Ranger or a writer. After twenty-nine years, the path that seems most obtainable is becoming a writer.
Reader insights
Be the first to share your insights about this piece.
Add your insights