A Letter to the One
It's Just a Wave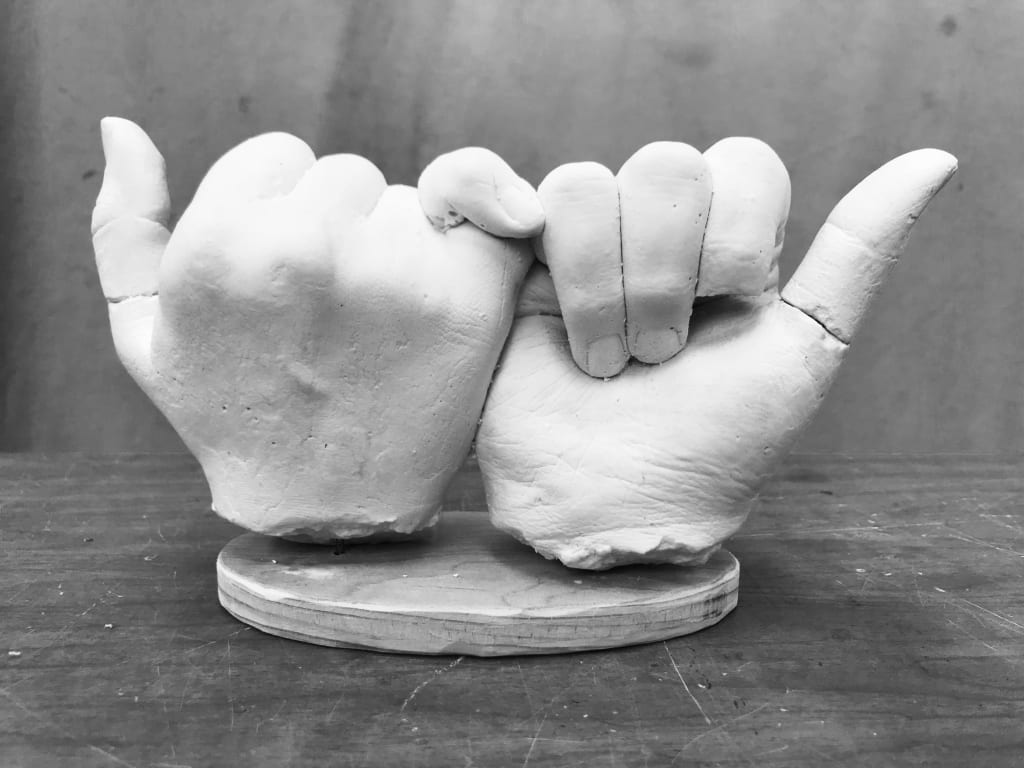 I fell in love with you quickly, no looking back, no apologies, no reason, except that I knew you were the one for me. I fell in love with you, not caring about what would happen once you fell in love with me too. I fell in love with you, thinking you'd probably leave me someday. And every time you stay, I understand why I fell in love with you the way I did.
After just a few weeks of laying in that much too small dorm bed, you looked at me with that sparkle in your beautiful brown eyes and told me I'm the one you were going to marry someday. I hold on to that when I feel like I'm not enough for you, when I feel unworthy of your love, when I feel like I'm alone. I was still growing then, and you led me to myself in ways I couldn't have done alone.
I remember writing about you when we had our very first argument, when I had almost lost you for the first time. I remember feeling like you chose to walk away, and I couldn't bare to think that you'd ever want to be without me, when I can barely breathe without you. When you came back to me I told myself I'd never let go. I haven't, and I can't. I still don't know why I need you so much, I think about it all the time. Letting go just doesn't seem like an option to me. My heart refuses to let a love like you slip out of my shaky hands.
When we spent the summer together, we talked about emojis of waves and lost ourselves in the nature surrounding us. Sitting in the Sheetz parking lot and naming our future babies, wandering around campgrounds way after curfew, napping in our much too small hammock that we rigged with sticky velcro, in our free time. The funny thing is, I loved my work that summer, but I looked forward to my free time just to see you again, sometimes for only ten minutes. Some days I just wished it would be over so that I could be with you all the time once again.
Summer ended much too quickly, to our relief. Or so we thought. I think we expected us to go back to the way we were before, but we were new people with new experiences together and apart. Now there were broken pinky promises, lies, and distrust between us. We fell apart at the very seams in which we had sewn ourselves together and you were never sure that we would fall back into place, but I knew we would. When we did, we said it was just a wave, and that it's finally you and me again.
Somedays I wish we could go back to how it was when we were kids in love, instead of adults trying to hold an old and broken relationship together. My parents say that's what love is, but my immaturity is telling me that I can be on a honeymoon forever.
Maybe we haven't figured out exactly what we are doing yet, or if we are going to be okay tomorrow, but I know you'll always be with me. You'll always have this piece of my heart for reasons I say I'll never understand. Here's to all the days I've spent in love with you, and to all the days forevermore.
love