10 Stages of Long Distance Relationships
The 10 stages of long distance relationships are inevitable, but each step of the way will strengthen your love for your partner in every way.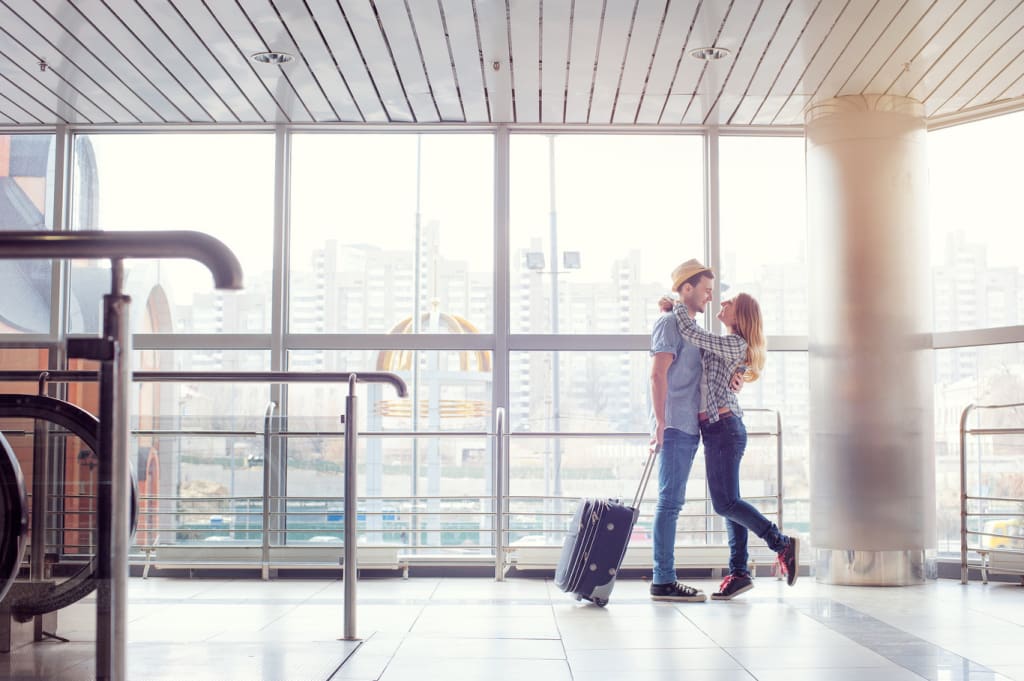 Long distance relationships are never easy, and at some points, it may feel as if the whole world is out to get you, or at least out to doubt you. Just making it through one of the stages is worth a celebration. But most importantly, you have to remember that you are not alone in this. You and your partner are a team, and getting through this hard time will be done together, even if you're not physically together.
Plus, there are plenty of people in the world right now that can relate to your struggle that have gotten through it before. No matter which stage you're in now, there is always a stage 10 waiting for you to reach it.
These are the 10 inevitable stages of long distance relationships.
Stage One: Doubt
First on our list of the 10 stages of long distance relationships, is dread. Though this might not seem like a great place to start, the first few days, weeks, and maybe even months of your long distance relationship are going to be the hardest part of adapting.
Like anything that is new, there is going to be the fear of the unknown, how the distance will affect your relationship, or just how you will feel now that you two are apart. However, this doubt is likely shared by the both of you. This is where communication has to come in. And simply expressing yourself, your doubts, and your struggles is extremely important to maintaining a healthy relationship with your partner.
Stage Two: Loneliness
Loneliness is the next stage after doubt, and though it is inevitable to feel this way, it is still overwhelming for anyone transitioning into a long distance relationship.
As one of the most prominent stages of long distance relationships, loneliness will forever be a part of you while your partner is away, but with this stage, you will learn how to cope with it.
Now that your doubts have slowly diminished, loneliness overtakes you. Even couples that are very secure in their relationships will suffer from loneliness. But to feel loneliness only reassures your love for that person.
Stage Three: Panic
We've all been there, in any relationship, let alone a long distance one, overthinking yourself into a situation that is not there. Overanalyzing can, of course, lead to panic, and this stage might not happen to everyone, but if it does happen to you, you are not alone.
Being in a long distance relationship is scary, and though the majority of your worries are imaginary, your panic phase might just be something you need to get over to realize how you are still dating the same person, who wouldn't dare hurt you. You're in this together, whether this means both of you are in your panic phase or not, you can get yourselves out of it.
Stage Four: Hope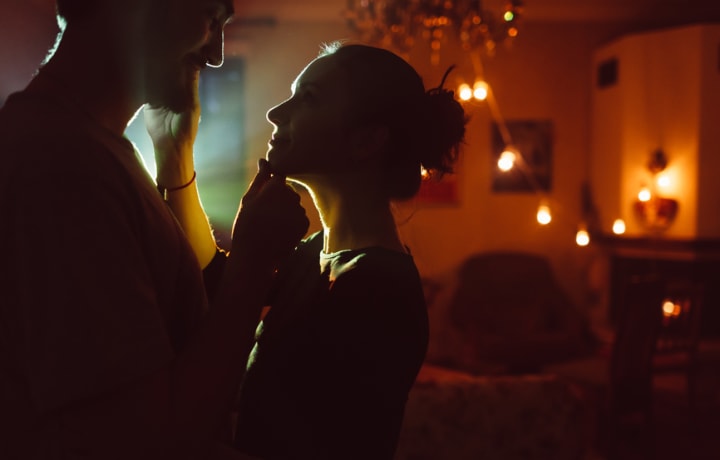 Finally, one of the better stages of long distance relationships, the hope stage. And for only being in stage four, that's not too bad, right? Though this will be a process to get used to, there will always be hope.
Whether this is a date you are looking forward to, or simply FaceTime dinner dates, you will find normalcy in looking forward to seeing them again. Being able to hold onto this hope will help you get through almost anything the two of you have to battle.
Stage Five: Habit
Now for stage five, which is yet another positive stage of your long distance relationship. This stage allows you to turn living your life without your partner next to you into a habit. The fact that you two are long distance will become normal, and your adaptation to the change will transform into a daily routine. You'll learn the best way to communicate and share your lives with each other even when you're not together.
Stage Six: Trust
One of the most important stages of long distance relationships is this one. Trust is key to every relationship, but especially to those who are not physically together each day. Learning to build trust with your partner in this new transition will take time, but this stage is well worth the wait.
You will stop jumping to conclusions, and come to terms with the fact that you need to adapt your trust to your scenario. You would want the same for your partner to trust you, and allow you to live your life the same way, so in comes the trust, on both sides. This stage will strengthen your relationship for the better in more ways than you can image, and allow your relationship to be strong even after the long distance stage comes to an end.
Stage Seven: Uncertainty (Again)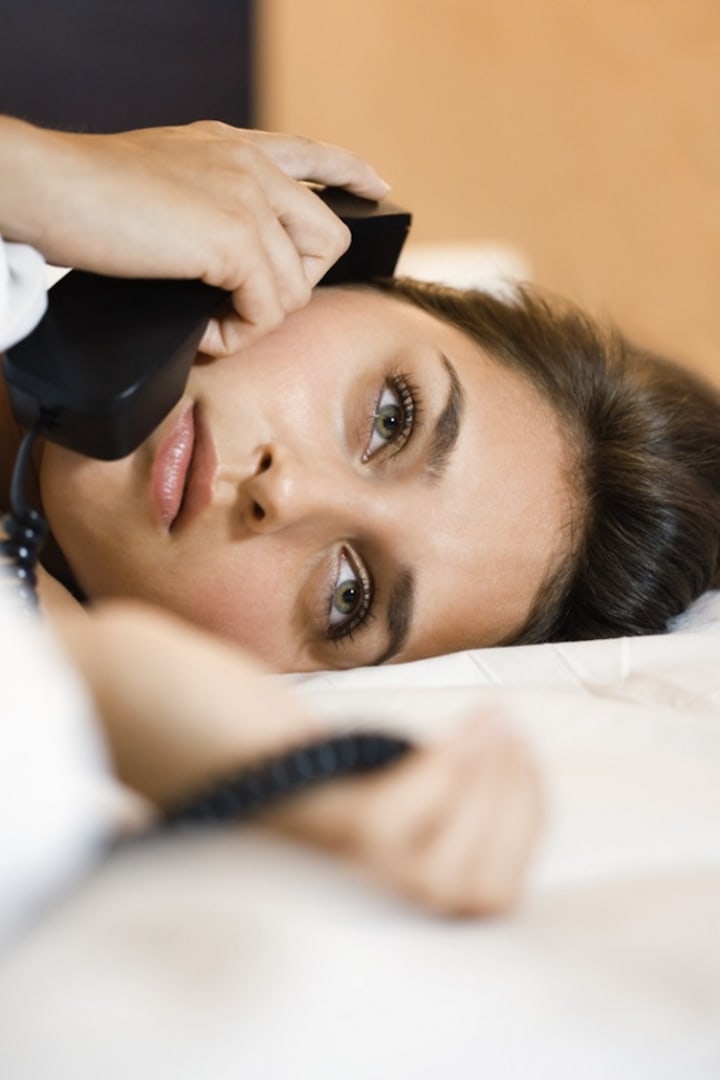 We're going to be honest, every relationship has its ups and downs, and relationships that struggle with distance encounter a lot of these. So instead of pretending that everything is sunshine and roses once you get used to your partner not being around, we had to mention the fact that uncertainty will rear its ugly head again.
Uncertainty will come up occasionally, but this is nothing to be worried about. You're not crazy for having doubts and frustrations. Everyone goes through this, and talking about it is the first step to relieving your uncertainties. Spend some time to reflect on your relationship, your happiness, your partner, and then consider if your negative feelings are because of your relationship, or because of the situation your relationship is currently in. If distance could change all of your uncertainties, then you shouldn't worry. You just have to stick it out and communicate with your partner how you two can work together to make it easier on you.
Stage Eight: Comfort
Like anything that seems extremely intimidating at first, after time, you will find comfort. At stage eight comes that comfort, and as one of the best stages of long distance relationships, you will not only find routine in missing them, but find the comfort to look forward to seeing them, advancing in your relationship, and simply getting through it.
You will also find a great dynamic with your significant other that will allow you to have less and less uncertainty, and rather focus on yourself, while still growing in your relationship, even when you're away from each other.
Stage Nine: Commitment
Stage nine is the stage in which you or your partner have to make a decision. If you don't have plans to make your long distance relationship into a normal one, then you're doing it wrong. By this stage, you need to make a plan for your future. And if you can't see a future with your partner, well, then, you're almost always wasting your time.
This takes more commitment than ever, but it's a conversation you need to have. Because long distance relationships are not meant to be long distance relationships forever, and you shouldn't always have to suffer from these long stages. You need to be on the same page, and commit to moving in together, or at least moving closer to each other.
Stage Ten: Goals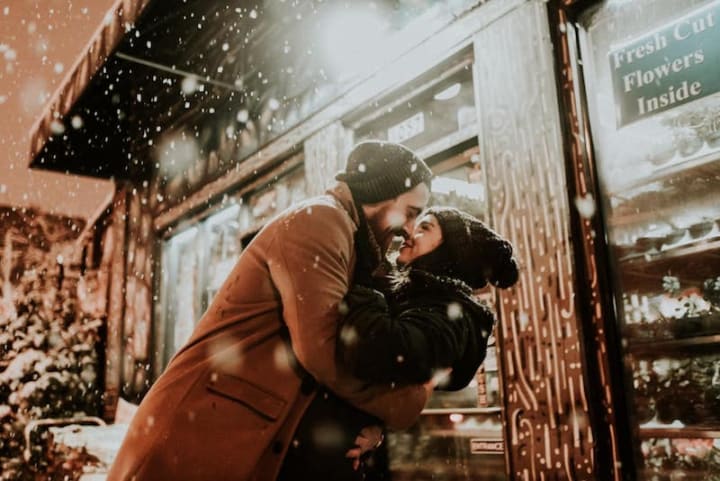 And finally, stage ten on our list of the inevitable stages of long distance relationships is the stage in which you reach your goals. The reason behind all of the struggling you put up with for however long you two have been long distance for is here.
Let's take your long distance relationship into a physical one once again, shall we? The easiest, most rewarding, and exciting stage of all, the homecoming. Whether this be them returning home, you two moving closer together, or even moving in for the first time, this stage makes all the waiting, loneliness, uncertainty, and anxiety worthwhile.