10 Relationship Podcasts That Can Help You Get Over Any Breakup
Need a boost in getting over your recent breakup? Check out these motivational relationship podcasts to get you back up on your feet again.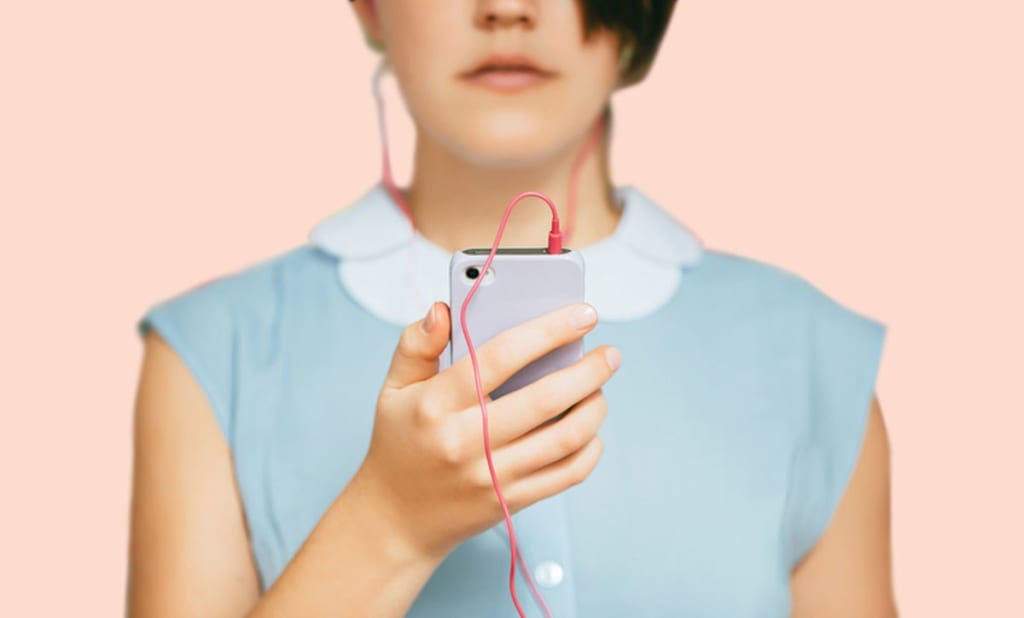 So many of us have gotten through a breakup or a couple in our lives and most of the time, it's heart breaking. From losing a loved one that lasted for a couple of months to even a couple of years, there are some people who can brush it off while others mourn for months. Either one of them is completely normal; everyone faces breakups differently. There isn't a specific reaction everyone is supposed to have, it depends on the type of relationship and the person's attitude towards it.
Anyways, there are a lot of people who can't get over their recent breakup. No matter how hard they try, they can't seem to get over them. For some people, it can consume their social life and profession. If you're going through a really tough breakup, you're not alone. Consider looking into any of these amazing and motivational relationship podcasts to get you through your happy life again!
For many people, it's never easy dealing with a breakup, divorce, or even a separation. After being with that person for a long time, the affects of it can be much stronger. You can even start to feel much lonelier now that you're separated from your partner.
They can lead you to feeling upset, angry, lost, alone, and even anxious about how your future will be without them. However, Breakup Recovery is an amazing podcast that gives tips, ideas, and even strategies from the author, experts, and real people with actual stories. Each episode features ways to cope with your breakup and how to continue your journey through life!
From the best relationship podcasts you can listen to right now, this one is ideal for anyone who's struggling with a really bad breakup. Creators of The Break Up, Riley Billingsley and Eleanor Drake, have put together an amazing podcast that tells stories of actual events in the similar field. And they all can be related back to someone who's going through a tough separation.
Each episode is telling a story told by someone who's gone through a rough breakup. They even mention strategies on how to fully get over it and move on with their lives. As difficult as it sounds, this podcast makes moving on a simple task. Plus, these stories are amazing to listen to.
Don't you just hate it when people ask you how you're feeling when they know you look like you're going through something? I know, it's kind of them to ask, but once someone asks, in comes the water works and the worst mood ever. There are even times when we don't want to explain it, so we say "I'm fine," but we're literally dying inside. However, this podcast is the opposite of that. It talks about our pain and nothing but our pain.
Terrible, Thanks For Asking is based on hilarious, upsetting, and pretty uncomfortable stories about the pain people are dealing with. It also talks about the awkwardness and the pure humanness of ourselves. An easy listen to gain insightful advice, this is one of the best relationship podcasts to listen to.
If you're feeling lonely, completely lost, and simply just heartsick, then you should seriously listen to Dear Sugars. Among the motivational relationship podcasts out there, this podcast tackles ways to defeat all of the negativity that's beating you down. The podcast is here to answer all of your questions.
No matter how deep or dark your concerns are, this podcast offers radical empathy right back. With about 150 episodes to listen to, you'll never get tired of listening to Dear Sugars. These episodes tell stories, give advice, and make you feel like you're not the only one going through this.
With almost 100 full episodes of nothing but motivation, tips, and advice on going through your worst breakup, The Heart can surely speak to your heart. Just by listening to the first episode, it'll lure you right in! It's interesting, humorous, and high in quality and advice giving.
This podcast covers great topics through personal stories compared to other relationship podcasts. Especially for those who are sensitive to the subject, The Heart is definitely recommended to those type of individuals. It keeps the topic really light, yet powerful through their words.
Focusing on major topics and subjects like relationships, family, money, and work, all of your questions can be answered just by listening to this astonishing podcast—Death, Sex, and Money. With host Anna Sale, she perfectly tackles every single field precisely without leaving anything out. She also has a lot to say when it comes to breakups.
With big questions and difficult choices that are usually left out of most conversations, this podcast certainly talks about those questions. With about 140 episodes, you're getting the full scoop of tips and advice on all of the subjects and how to approach them in difficult situations. While the podcast is very easy to listen to with a great voice, the stories will definitely affect you and you can gain something out of any of them and apply it to your own life!
Alone: A Love Story is basically a memoir revolving around love, the bomb, and the fallout. Don't entirely know what that means? It's essentially about the journey of a loving relationship, an incident, and the breakup. And this covers so many of people's relationships in the most broad manner ever.
With over 10 episodes, host Michelle Parise takes you through her journey from lust to a breakup. It deals with loneliness and despair and hopefully discovering courage to move on and leave everything in the past. With her soft, welcoming voice, you'll easily be attached to the way she approaches these subjects. And she approaches them in the most gentle way without overdoing it, making this one of the all-time best relationship podcasts to listen to.
We all want to be loved some point of our life. It's human nature to lust for this feeling. And after dealing with a horrible breakup, we want nothing but to be cared for and get over the past. And that's what Love Me is here to give you!
From the greatest relationship podcasts to get right into, this podcast is based on the messiness of human relationships. It covers so many issues that many relationships go through and you couldn't relate to them any more. Insightful, motivational, and encouraging, this podcast is coated in emotional layers and anyone who's been in a relationship can relate to them. With just 22 episodes, you're gaining a lot based on issues in relationships.
Everyone always wants to see solutions to their problems, especially the vague reasons for breaking up. In this podcast, Where Should We Begin?, relationship therapist Esther Perel talks and listens to anonymous couples who are searching for answers and reasons for their situations. From infidelity to loss and sexlessness, they're certainly subjects for people to listen and understand. It's also a podcast to show you ways to prevent a breakup before it happens.
This podcast also makes people feel empowered in their own relationship. While the stories of these couples are amazing to listen to, you can use their advice for future relationships. Insightful, intriguing, and 100 percent relatable, you'll always know how to handle any future relationships coming your way.
Lastly, from the amazing relationship podcasts to listen to right now is Strangers by Lea Thau. Peabody award-winning producer and creator of The Moth Podcast and The Moth Radio Hour, Lea Thau is certainly wise and intelligent with it comes to giving advice on heartbreaks. While each episode in this podcast features true stories from people with the same problems, there are connections to be made, as well. Through the kindness we encounter to the frightful of moments, this podcast exposes the truth on all things relationship-wise.
Through 90 extraordinary episodes, each story tells the honest truth of what certain people have gone through. What makes it even more amazing is that strangers are telling the stories. This goes to show that you're not alone in anything and there are people just like you who are going through the same things.