10 Relationship Podcasts That Can Help Solve All Your Love Problems
Are you and your partner having a difficult time agreeing on certain things in the relationship? See if any of these great relationship podcasts can help you solve your love problems.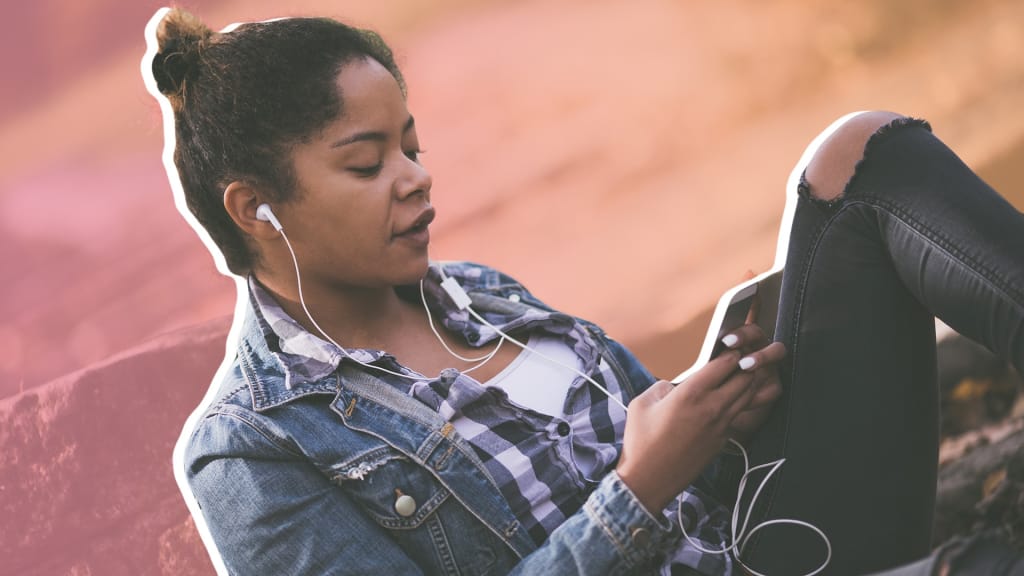 It's super normal for couples to butt heads and disagree on certain things in a relationship. You're definitely not the only one getting into arguments with your loved one; even I deal with so many difficult situations with my boyfriend. We'll start to argue every now and then, but it used to be much worse in the past. The two of us would strongly disagree on things and it would often take a few days to solve the issue. There were times when we didn't even solve anything but pushed it to the side, which was something we shouldn't have done.
There was a time when I was really upset with my boyfriend and I actually didn't talk to him for two days. Even though I was extremely upset, I still wanted to find a way to solve the issue. I wanted to listen to real couples dealing with the same issues I was dealing with in my relationship. After my friend told me that a specific podcast helped her when she was in a fight with her lover, I wanted to see what other podcasts I could listen to find the answers. Not only did I discover an amazing podcast to give a try during the search, but I even found other great relationship podcasts that can help out any couple who is having trouble agreeing on things!
It's super common for a married couple to get into arguments because they live with each other and they're more comfortable being around each other, too. This can lead to each person expressing their feelings and even butting heads on certain problems. The Anatomy of Marriage is a great podcast for married couples who feel like their marriage is getting kind of messy and full of arguments.
Hosts Melanie and Seth Studley in this podcast focus on a huge variety of topics that are usually talked about between a married couple. There are episodes focusing on sex, children, roles, confessions, communication, and so much more, all around 30 minutes each. I guarantee any married couple who is dealing with a lot of problems will find this podcast to be super helpful and lead them the way to love again!
Since married couples can quarrel quite often, especially about money, the Better Conversations on Money and Marriage podcast is among the best relationship podcasts you and your partner can listen to together to gain insightful advice from real people. It's a refreshing podcast that states their goal is to help couples become more financially transparent with each other. This podcast could possibly improve your life as a whole!
In this podcast, Derek and Carrie Olsen provide all listening couples with tips on how to manage money together, comfortably talk about savings and spending, who's bringing in the money, and literally everything else in between. Money is usually one of the major issues between couples, and this amazing podcast can show how a couple can become comfortable enough to deal with money in their relationship.
There are definitely moments in the relationship where we are at fault for an incident. Not only do we feel extremely guilty for the action, but we're certainly looking for ways to fix the problem that we made. In this case, Confessions of a Terrible Husband gives advice to husbands who've made their wives utterly pissed off.
This podcast is easily one of the best relationship podcasts you should listen to for advice on how to singly solve a problem that you caused. It's for the people who are searching for real advice and tips from the trenches and those who are committed to taking personal responsibility for improving their relationships. You'll listen to host Nick Pavlidis interviewing a handful of people who are willing to share their personal experiences and advice to listeners. There are episodes like "Strengthen Your Finances with Dave Ramsey," "Work-Life Balance with Tony Dungy," "Ways to Kickstart Your Stale Marriage," and so many more that vary between 15 minutes to an hour.
The majority of arguments that couples go through are actually the stupidest things to argue over. I've personally gone through a handful of ridiculous fights, and even though I knew they were ridiculous, I was still upset with my boyfriend. All I needed was for someone to smack me out of it and offer me clear advice on how to solve and get over some of the stupidest arguments in our relationship.
The Bounce Back Podcast is a great listen if you and your partner are constantly fighting over the littlest things in life. Host Laura Yates offers amazing, empowering, and funny stories on real-life incidences that couples go through. We just need someone that will help us bounce back into reality and focus on our lover and the love that we share!
Is love really like a plant? According to one of the best relationship podcasts you can download right now, Love is like a plant shows that love can grow if you constantly keep it watered! In this case, positive aspects like sex, love, communication, trust, and everything else can help love in a relationship grow.
Hosts Ellen Huerta and Sarah May B tell listeners how to solve love problems and never let the love plant die. There are great subjects that they focus on like toxic habits, sex, commitment issues, cheating, and so much more that are ideal to understand in a relationship. Almost every episode is around 15 to 30 minutes, and you'll never be bored by listening to what these two have to say about relationships.
The host of Love Life Connection, Veronica Grant, used to attract emotionally unavailable men or sabotage good relationships on the regular. She spent many years in turmoil over terrible guys, and even almost gave up on love until she discovered something. If you're searching for a fresh, new perspective on relationships and love today from someone who understands, your search ends right here.
This podcast offers all listeners the most soulful advice on finding love and dealing with problems in a relationship. She shares her own experiences through genuine problems and we can certainly take her words for granted. Veronica tells us that it's not about fixing yourself, but it's about becoming your own best partner and creating a life that someone else wants to be part of.
When we deal with really tough problems in our relationships, some of us are looking for an expert's advice on how to solve them. Since experts have seen and dealt with so many incidents, we want to hear what they have to say about certain issues that couples face on the daily. This brings us to Relationships, Sex, Dating and Marriage Advice as one of the best relationship podcasts you can listen to now because it provides listeners with actual tips from relationship experts, therapists, and couples.
This podcast focuses on inspiring young couples to create a fulfilling and happy relationship no matter how many disagreements they have! Hosts Chase and Sarah offer the best relationship advice to improve any relationship and hope to make every relationship a successful and lasting love. There are episodes such as "Jealousy In The Modern Relationship," "Empowering Your Partner," "I'm Right, And You're Wrong," and others to capture your full attention.
Love these days is completely different compared to how it was in the past. There are a lot more visible arguments, conflicts, and lack of love in a relationship. Sometimes, we want to read up on or listen to celebrities who had love problems and check out what they have to say and possibly take their advice to apply it to our own lives.
In fact, Modern Love is an amazing podcast that includes performances from major celebrities such as Kate Winslet, Uma Thurman, Angela Bassett, Jake Gyllenhaal, and many more! This podcast features their raw, true stories of love, loss, and redemption when it comes to their personal lives. We can without a doubt take their words for granted for our own personal love issues.
Despite how long you've been dating or married to someone, there are times when we can't seem to speak out on our thoughts. This can cause a lot of disagreements along the way because we're not being honest with the other person and explaining what we want. One of the greatest relationship podcasts is Where Should We Begin? because it provides listeners with raw, intimate, and profound detailed stories from 10 anonymous couples.
You'll step right into the office of iconic relationship therapist Esther Perel and listen to these anonymous couples talk about their respective situations. There are subjects that are usually the main topics of quarrels in a relationship that this podcasts tackles. There are episodes like "Leaving the Shame Behind," "Trauma Doesn't Like to be Touched," "I Want to Feel Wanted," and more. This is a place for everyone to listen and feel empowered in our own relationships and hope to make a positive change, too.
Lastly, Relationship Alive is definitely one of the best relationship podcasts all troubled couples should get right into because of how in-depth host Neil Sattin get into the topics. Neil has interviewed a handful of real guests like John Gottman, Katherine Woodward Thomas, Diana Richardson, and others who share their personal experiences in their own relationship. They dive into huge subjects that are usually argued over by couples like change, sex, and jealousy.
Neil's main goal is to dig deep into all of the factors in a relationship in order to keep it alive! Relationship experts offer their best tips and advice on how to solve certain issues in a troubled relationship. There are episodes such as "Snooping, Secrets, and Rebuilding Trust," "Jealousy - How to Deal and Heal," "The Most Important Thing is What You Bring," "The Courage to Not Be Perfect," and so many more that are around 30 minutes to an hour long.
All's well that ends well, right? Not always. If your relationship couldn't be saved by these podcasts, you can always listen to some great breakup podcasts instead.