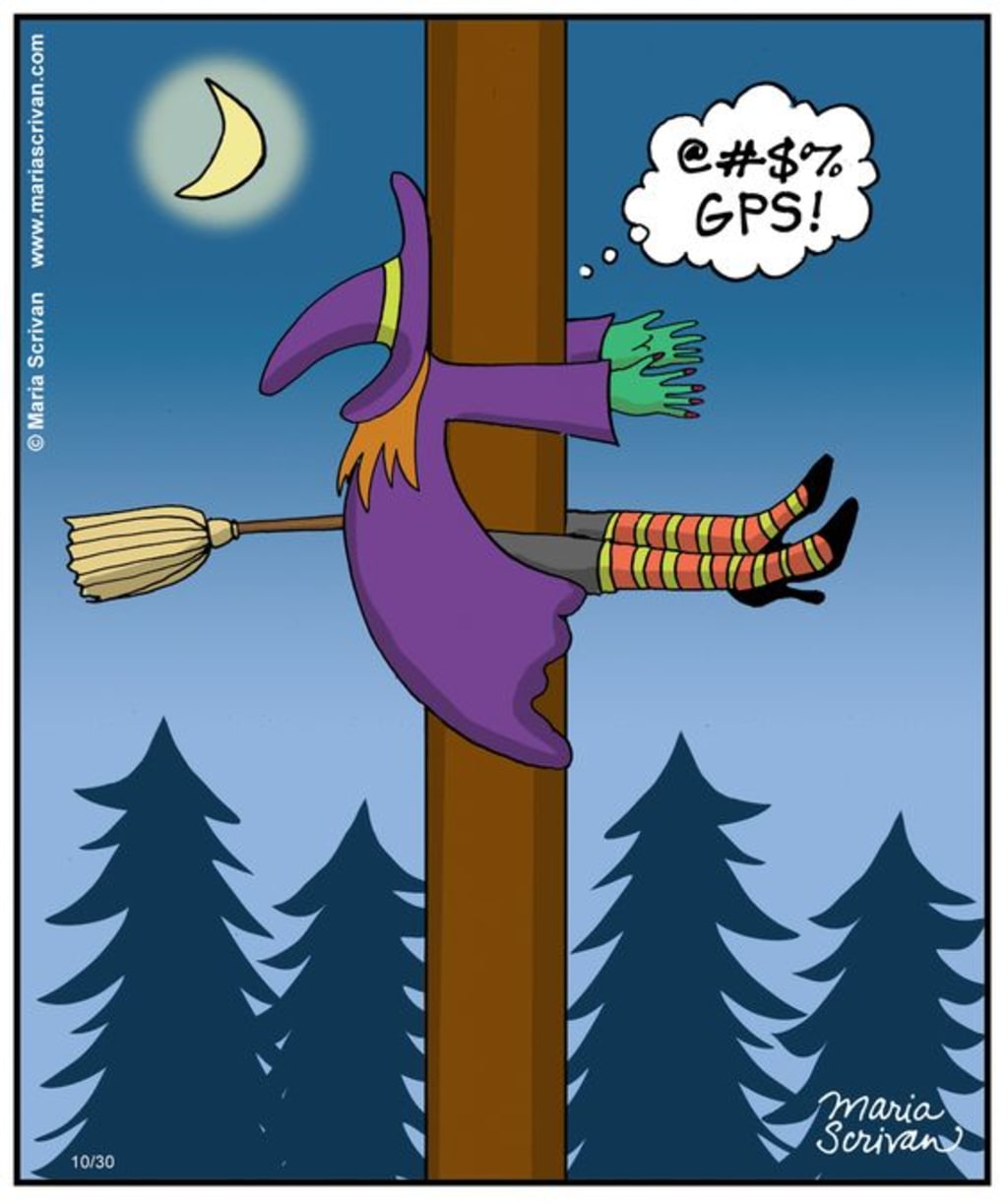 Comic by Maria Scrivan
Happy Halloween Witches!
For those who know me, you know I absolutely adore anything that can make me laugh. Because of this, I've fallen in love with and written about many talented webcomic artists over my time on this platform. But today, in honor of the most chaotic holiday of the year, I've decided to assemble a brief collection of funny webcomics about witches! This list calls back to many of the webcomic artists I've featured in previous articles, as well as sprinkling in a few fresh faces.
I hope you enjoy this list as much as I enjoyed putting it together! And just as a heads-up: this list contains some foul language and mild suggestive themes. So let's get started:
Bonus Joke: Why did the witches' team lose the baseball game?

Their bats flew away.
1. The Power of Witch Covens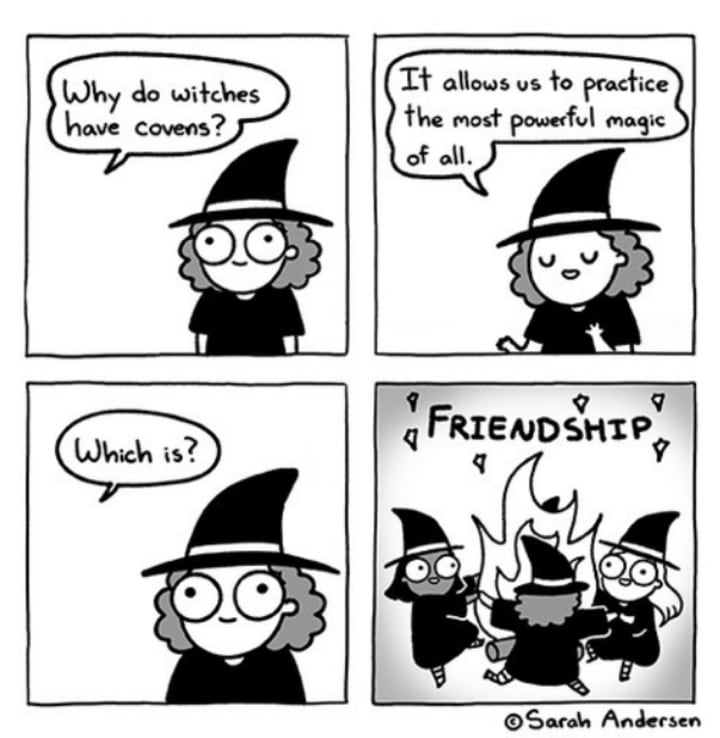 Sarah Andersen is a beloved comic creator who I featured in my "Universally Likeable Webcomics" collection. It was this comic (recently posted on her Instagram page, IG: @sarahandersencomics), that inspired me to create this entire mini-collection of witch-themed comics.
2. Slutty Witches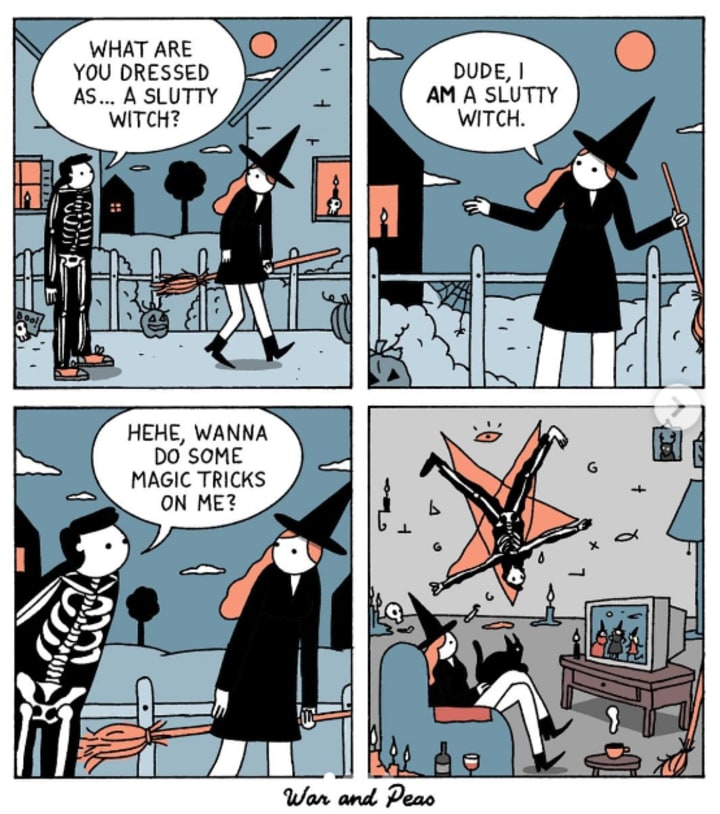 As I mentioned in my delightfully dark webcomic feature, War and Peas has a twisty, dark, and sometimes even raunchy style of humor that I absolutely adore. A frequent star of this comic is the above, slutty witch character. There are so many excellent comics with her in it that I probably could have filled this list entirely with comics from War and Peas.... but I'll settle for only two!
3. Howling at the Moon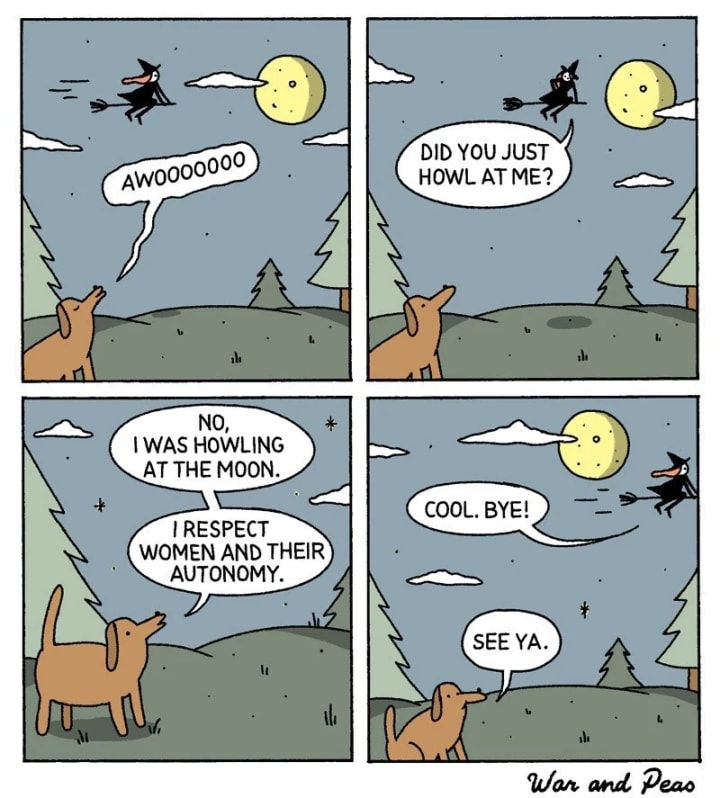 Oh, War and Peas comics... you truly understand my sense of humor.
4. Agatha's Affliction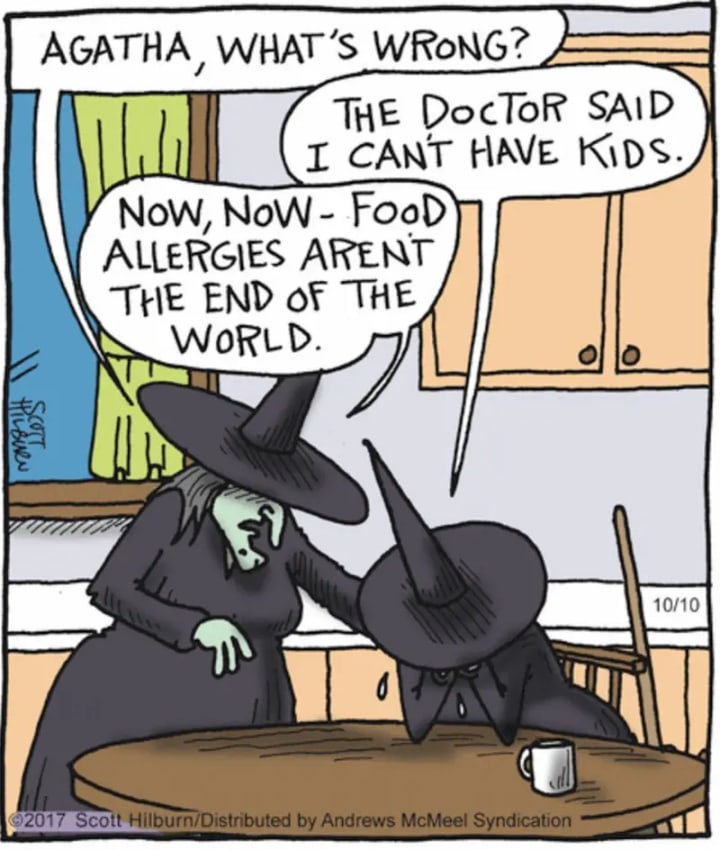 This comic was created by Scott Hilburn, creator of The Argyle Sweater daily comic series. It's kind of cheating to put him on this Webcomic list... however, this is TECHNICALLY a comic on the web, so I'm keeping it.
5. Cold Brew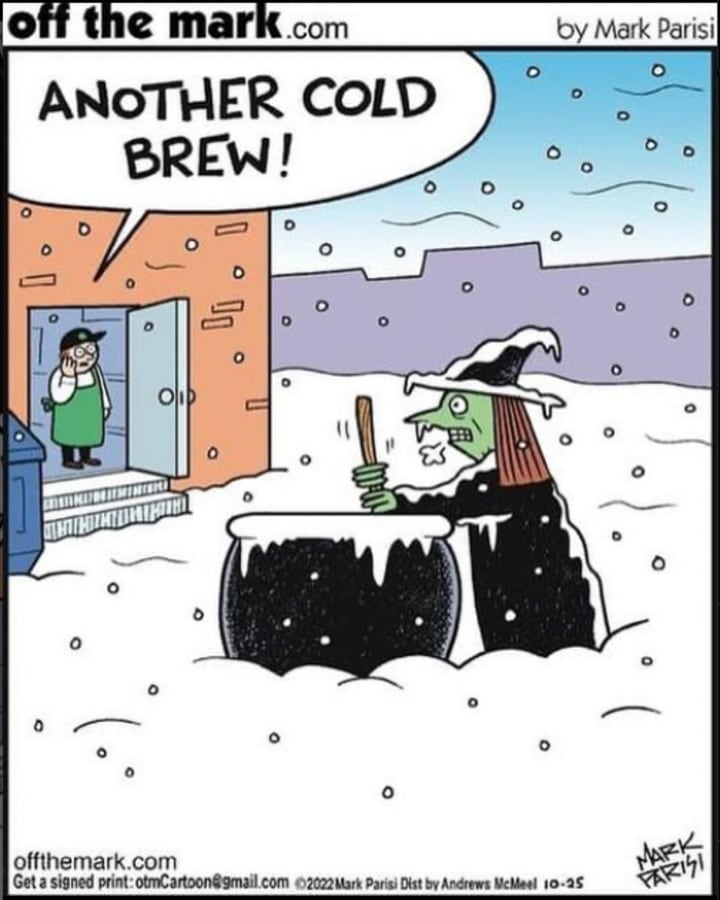 Mark Parisi is actually a prominent print comic artist who created the newspaper comic "Off the Mark," making this another technicality of the webcomic world that I'll blissfully ignore.
6. White Cat Witches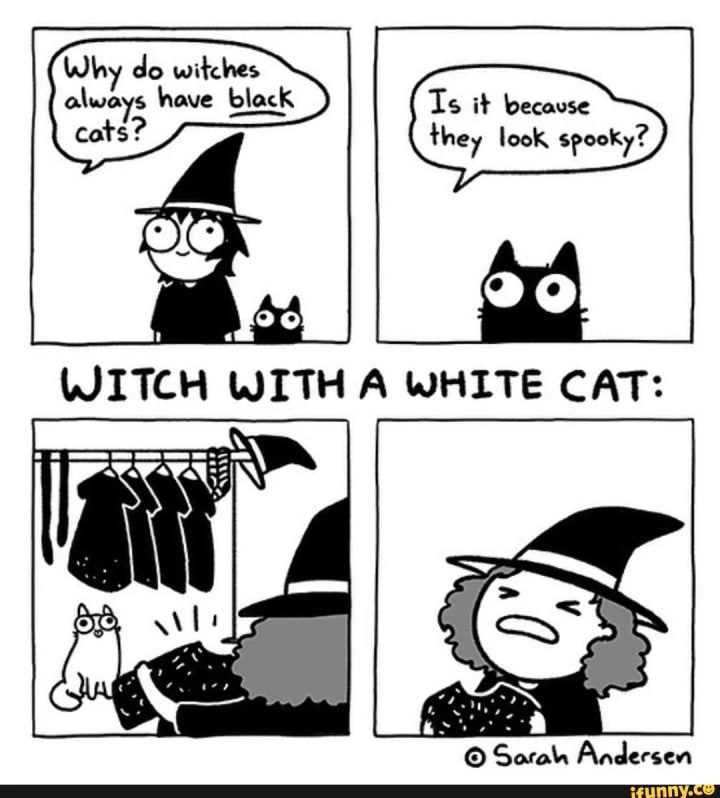 7. Eat My Curse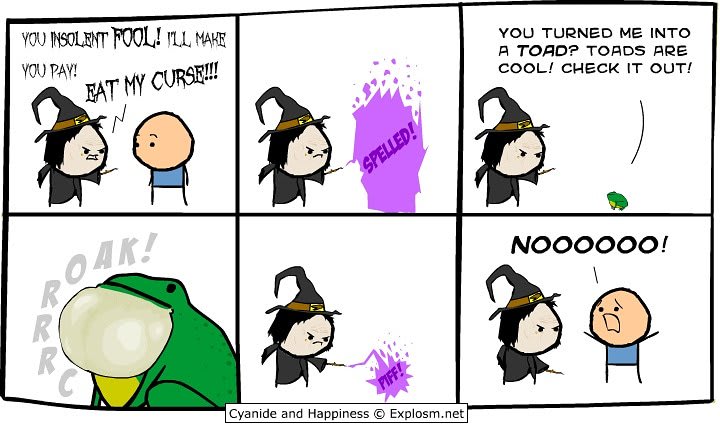 Cyanide and Happiness is one of those comics that always comes so close to being featured on my lists but never quite makes it. They were a bit too dark for my delightfully dark webcomic feature and a bit too controversial for my "Universally Likeable Webcomics" collection. I ultimately listed them as an honorable mention on my Raunchy Webcomics list but that doesn't quite describe their "no holds barred" approach to comics. Regardless, these comics continue to live rent-free in my mind.
8. The Vilest Recipe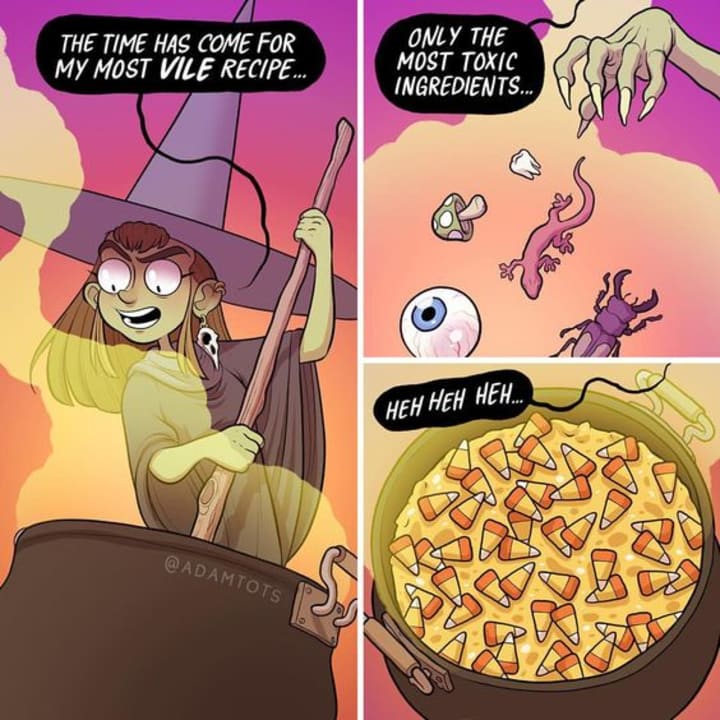 Adam Ellis (IG: @Adamtots) is a webcomic artist featured on my Raunchy Webcomics list. Although, in hindsight, placing him on that list doesn't quite do him justice. Adam Ellis is not just a master at raunchy comics, but he also creates a lot of just genuinely funny comics. Additionally, he has really come into his own as a fantastic horror comic creator.
9. Like the Witch Said...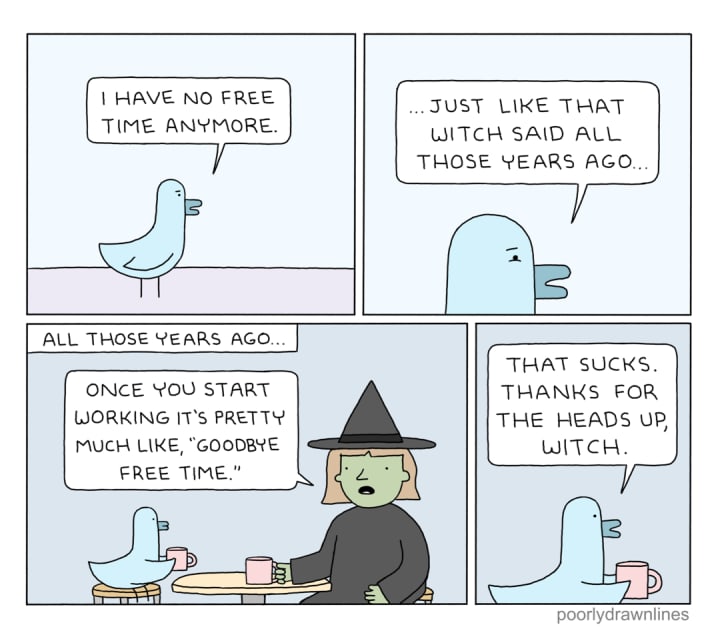 Poorly Drawn Lines is a comic series I've previously featured (in my animal-based webcomics series) that I follow, stand by, and adore. I love the social commentary that is frequently made by the cast of colorful animals. But I'll admit it sometimes hits a little too close to home!
10. Curse this House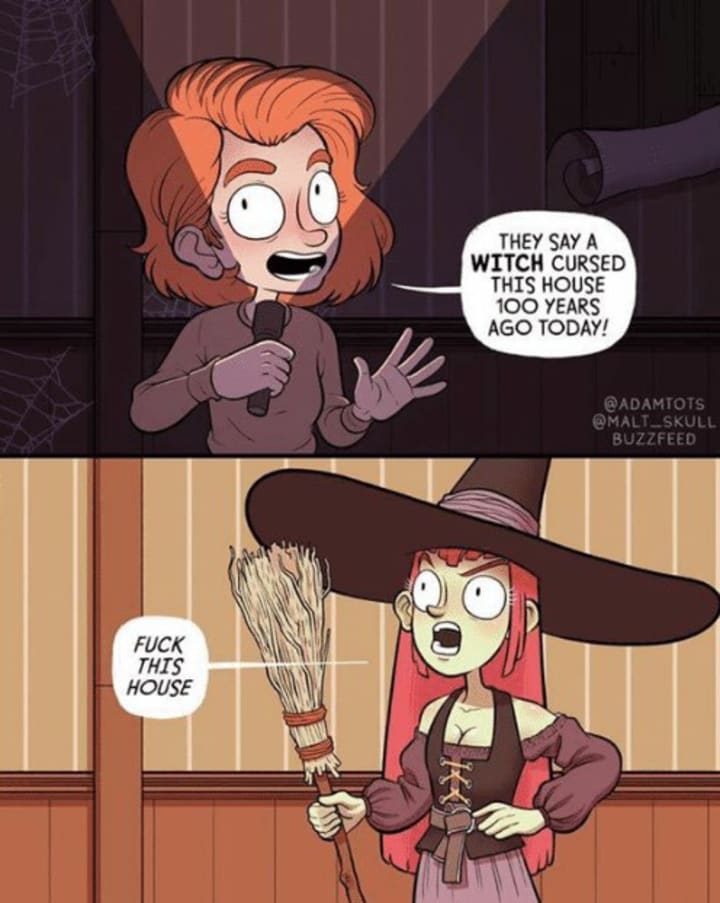 Thank you!
If you liked this specialty collection, you might also like my collection of Delightfully Dark Webcomics!
And if you want EVEN MORE webcomics, please check out the other articles in my webcomics series by clicking the links below:
Please, let me know if you would like to see more webcomic features. You can leave a heart to let me know you like this series, or you can let me know on Instagram or on Twitter (I also love webcomic recommendations)!
Reader insights
Be the first to share your insights about this piece.
Add your insights