What's Happening with Katie and Derek on 'Married at First Sight'?
Katie Conrad and Derek Sherman admitted they have taken their marriage to the next level.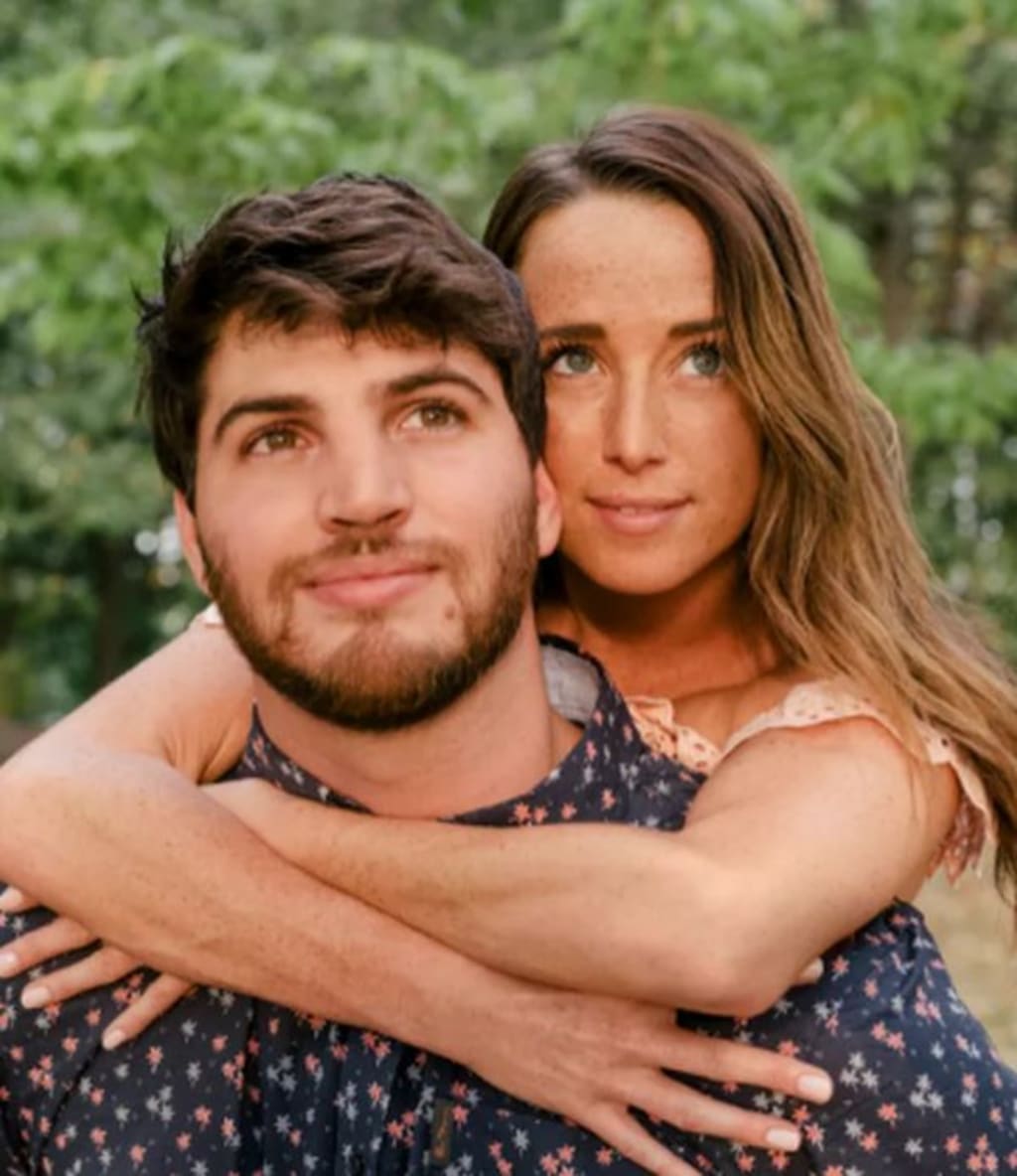 Five couples got married on Married at First Sight during Season 10 of the reality show on Lifetime. However, Katie Conrad and Derek Sherman are the only ones who have admitted to taking their marriage to the next level. Three of the other couples are already experiencing problems in their marriage. That includes Taylor and Brandon, Meka and Michael, and Mindy and Zach. So far, Jessica and Austin and Katie and Derek are doing much better than the three other couples.
About Katie and Derek
If you have been watching Married at First Sight all ten seasons, you probably have noticed that Katie and Derek are the youngest couple to have ever gone through the social experience of being married at first sight. Katie is a 25-year-old mental health professional. Derek is a 26-year-old cyber security engineer.
There have been other 25 years olds, but they were matched with someone older. For instance, this season Meka is 25, but her husband Michael is 31. In Season 4, Lillian Vilchez was 24, and Tom Wilson was 29. In Season 6, Molly Duff was 25 and Jonathan Francetic was 28. Jonathan divorced Molly and is engaged to 41-year-old Dr. Jessica Griffin. She was an expert on the show during Season 6 and was responsible for counseling the couples, including Jonathan and Molly.
Why Katie and Derek Were Matched
The experts matched Katie and Derek because they have a lot in common. Besides their ages, both of them grew up with divorced parents. However, that is not keeping them from believing in a good marriage for themselves.
There seemed to have been instant chemistry when they met at the altar, and it continued throughout their reception. They danced, kissed and enjoyed each other while being surrounded by their families and friends.
They got to know each other much better during their honeymoon in Panama. It was Katie's birthday, and she told the other women that she would like to consummate her marriage on that special occasion. She was happy to find out that Derek is such a romantic. He lined a path to their bed with rose petals and had plenty of candles in their honeymoon suite. The following morning, Katie was smiling as she looked at the camera and said, "Yes, we did a thing." None of the other couples have made that confession.
What Fans Think About Katie and Derek
Viewers initially thought there would be a problem because Katie's ex-boyfriend texted her the day before the wedding. He requested that she not get married. She seemed to have been torn by whether she should honor his suggestion or not. Since she had gone through the process, she decided to continue.
When she saw Derek at the altar, she believed she had made the right decision. Even though Derek said he had never been in love before, viewers thought that might have been a red flag. However, that doesn't seem to have a negative effect on his marriage to Katie. Now fans of the reality show think the two have a very good chance of making their marriage work. It is still early, but fans are rooting for this young couple.
People posted on social media that they were impressed when Katie asked Derek to give her an insulin shot because she has Type 1 diabetes. He was patient with her and didn't complain at all. Katie related that men in the past hadn't always been comfortable with her being a diabetic. Viewers saw that Derek cares for Katie enough to be concerned about her health. Katie appreciated the gesture and said, "It is nice to have a husband who wants to take care of me."
Of all the newlyweds, Katie and Derek seem to be on the right path for marital bliss along with Jessica and Austin. Watch them along with the other couples on Married at First Sight on Wednesday nights on Lifetime at 8 PM to see how the marriages are going.