What's Happening with Taylor and Brandon on 'Married at First Sight'?
Find out how one of the five couples is doing on the popular reality show.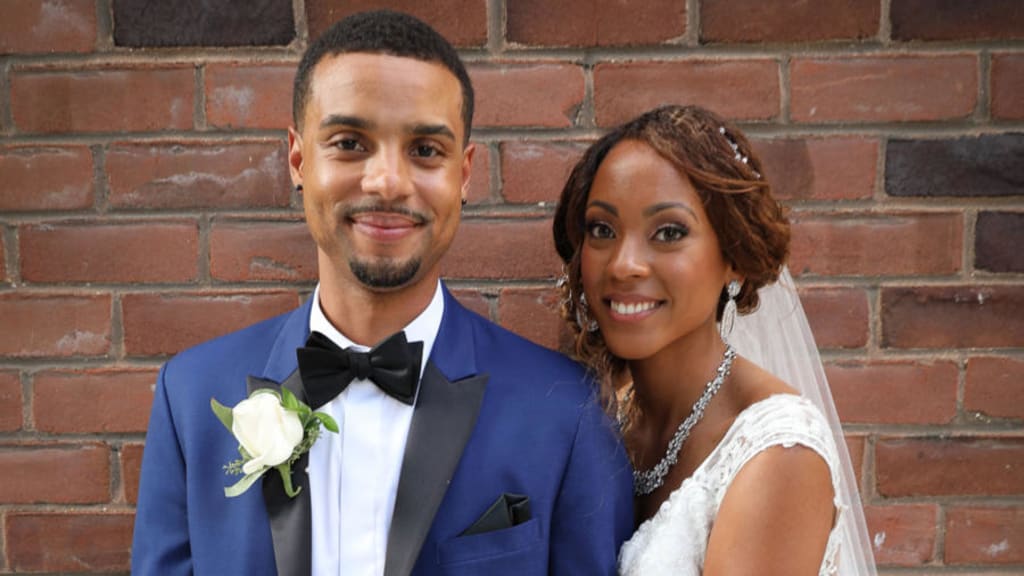 For the first time in the history of Married at First Sight, five couples were married during the first two episodes of Season 10. Three couples met and married at the altar on January 1, 2020. The remaining two couples met and married at first sight on January 8. During those two episodes, fans immediately formed opinions about all the couples from the Washington, DC area. Initially, the opinions were favorable. However, some of them were more favorable than others. However, those positive opinions soon changed by what viewers have seen.
During the fourth episode, viewers were shocked to witness some of the disturbing things that happened before the couples went on their honeymoon and even on the first night of their Panama honeymoon. That's because the couples are beginning to get to know each other, and some of what they are finding out isn't what they signed up for.
About Taylor and Brandon
The experts matched Brandon Reid, 34, and Taylor Dunklin, 27, because they seemed to be perfect together. They appeared to be what they both were looking for in a relationship. In fact, marriage and family therapist Dr. Viviana Coles said she thinks Brandon is "the whole package."
As viewers continue to watch Married at First Sight, they will get to see if Dr. Coles is right. The other experts warned viewers that Taylor and Brandon's personalities might clash. They mentioned that Brandon might be intimidated by his wife's successful career as a research scientist and a party host while he is a sales manager. Initially, they seemed to be a good match, but time will tell.
During the Wedding Ceremonies
During the wedding ceremonies, all of the couples were excited and said they were glad to be married. According to social media, fans began to like that the experts had matched Taylor and Brandon. They are a good looking couple. They seem to have a lot in common. So far, fans are rooting for them to stay together and make their marriage work.
Meeting with the Couples' Families
When Taylor met some members of Brandon's family, they questioned her and concluded that she is exactly what Brandon has been looking for. They welcomed her to the family, and everyone left on good terms.
When Brandon met some members of Taylor's family, they also asked a lot of questions. The new groom seemed uncomfortable, but he did answer all of their personal questions. They warned him not to break Taylor's heart because she is such a wonderful person. Brandon promised them that he would treat Taylor the way a wife should be treated.
How Is the Couple Doing?
During the third episode, the couples were in Panama on their honeymoon. Taylor and Brandon were laughing, touching each other and seemed to be enjoying themselves in their matching navy blue swimwear.
Despite the first impressions, many reports have surfaced that everything is not what it seems with Taylor and Brandon's marriage. In fact, viewers have been encouraged to watch the series to see how the young married couple is doing. Many fans are curious to find out what happened so soon after the wedding that is reported to be something that has never happen in the history of the show before. However, we should remember that the reality show was filmed several months ago.
Officials of the show say there will be no shortage of drama with any of the couples, but so far Taylor and Brandon's relationship tops the list of unprecedented behavior. Needless to say, it is well worth watching the show to find out exactly what the buzz on social media is all about.
This writer does not report rumors or write spoilers. Therefore, we will find out what is going on with Taylor and Brandon as we continue to watch Married at First Sight on Wednesdays on Lifetime.