What's Happening with Jessica and Austin on 'Married at First Sight'?
Jessica and Austin are viewers'favorites to stay married after the reality show ends.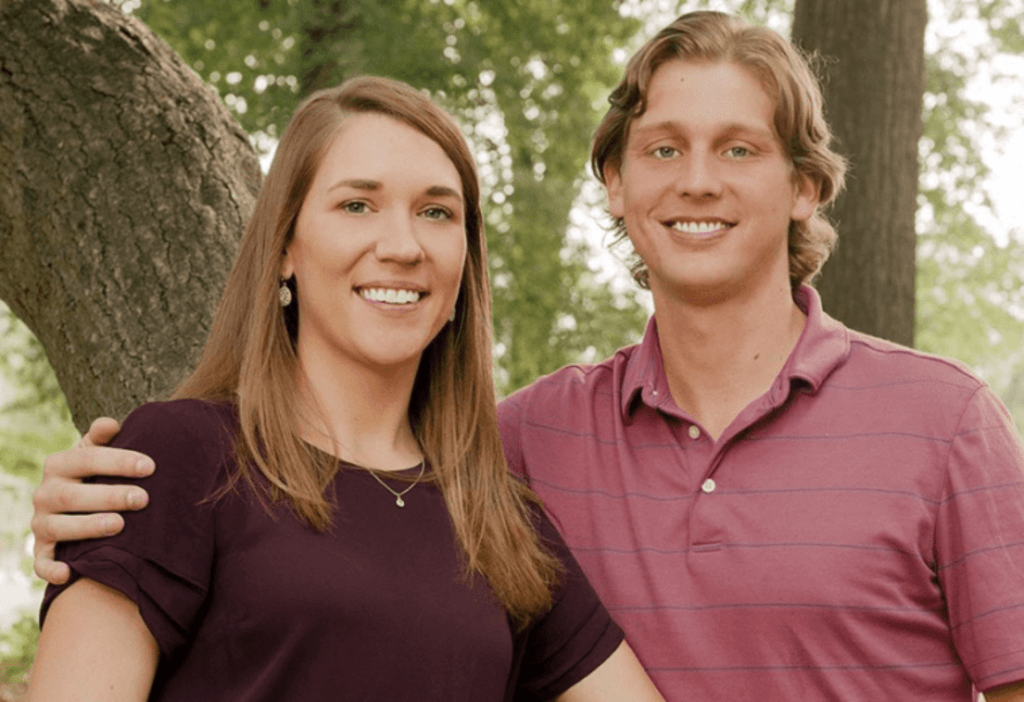 Jessica Studer and Austin Hurd were matched by the experts, and they got married on Married at First Sight along with four other couples. The marriages of three of the couples have had problems already. and the reality show just started on January 1, 2020 with its tenth season. Even though the couples are on their honeymoon in Panama, there have been red flags in the marriages of Taylor and Brandon, Meka and Michael, and Mindy and Zach. So far, there are no red flags with Jessica and Austin's relationship.
About Jessica and Austin
Jessica is a 31-year-old patient care manager. Her identical twin sister Jennifer is happily married with a child. Jessica is hoping her marriage will turn out just as great.
Austin is a 31-year-old network technician. He admits that he has been ready for marriage for a long time, but he hasn't been able to find the right woman. He describes himself as "being too nice" for the women in his past.
Even though Jessica told the experts she wanted to be matched with a man with dark hair and a beard, they matched her with someone who didn't have either one of the requested characteristics. Austin doesn't have dark hair, and he certainly doesn't have a beard.
Even though Jessica did not marry a bearded man with dark hair, she was not disappointed when she first met Austin at the altar. Jessica and Austin seem to be doing much better than the other couples.
No Problems
At first, Jessica and Austin did appear to be nervous and awkward together. In just a few episodes, they are getting to know each other and becoming more comfortable with their relationship in front of the cameras.
So far, there aren't any obvious problems in their marriage. The only thing that could become a problem is that Austin has to travel a lot for his job, but even that doesn't seem to be an issue yet. Fans have noticed that Austin is beginning to grow a beard. Perhaps he is doing it to please his new wife. By the end of the series, viewers might see a full beard on Austin's once clean-shaven face.
Because there have been no arguments or disagreements, some comments on social media say their marriage is boring because there has been no drama. The couple seems to be getting along well, laughing together, and having fun. One person commented on Instagram that they are "awkward and adorable." Most people think they will stay together after the show ends.
Expert Matching
Even though the experts did not take into consideration that Jessica wanted a husband with dark hair and a beard, they did consider the other areas and got them right when they matched Jessica and Austin.
Marriage therapist Dr. Viviana Coles is one of the three experts on the show. She said Jessica and Austin were matched because they have a lot in common. They both seem really committed to the idea of being married and have strong relationships with their families as role models for marriage. Jessica's parents have been married for over 35 years. Austin's parents are also still married.
Jessica and Austin are both active and driven in their professional lives. Dr. Coles says she believes the only thing that might present a problem is that Jessica is very close to her identical twin sister and Austin is very close to his mother. In fact, Austin's nickname is "Mama's Boy." It could be challenging for Jessica and Austin to let a new person into their lives. However, both of them insist they are ready for marriage.
While there have been rumors about the other couples not making their marriages work, fans have predicted that Jessica and Austin will keep growing and developing in their marriage, and they will be the success story of Married at First Sight Season 10.
Keep up with Jessica and Austin and the other four couples on Marriage at First Sight on Wednesdays on Lifetime at 8 PM.