'RuPaul's Drag Race' S11 Week 8 Power Rankings
The Top Eight yet again, but I wouldn't have it any other way.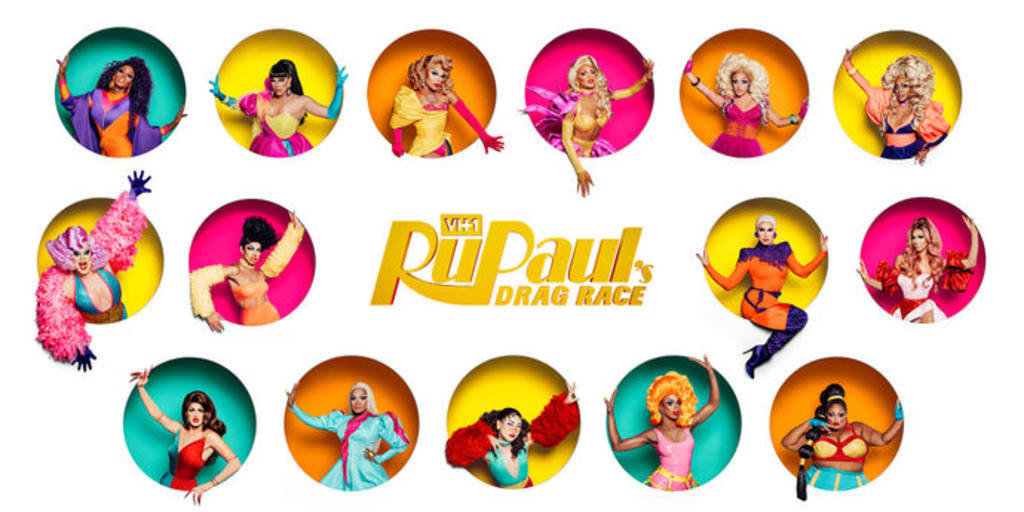 Despite an awful Snatch Game, this was still a great episode overall. There was tons of drama, an appearance from Jinkx Monsoon, performances that really evened out the race, and a lip-sync battle that will go down as one of the best of all time. What more could one want? The slog we had to go through for the first several weeks has finally paid off in full, and the storylines and rivalries are all set in stone. Without further ado, let's get into it.
Saying Goodbye to... Nobody
The double saves have been handed out, a bit too frequently at some points in the recent past, and Ru's reasoning for giving them have seemed inconsistent at points (as sometimes it's to save a queen with potential, while other times it's the result of a great lip-sync), but this Double Shantay feels right. For me personally, a Double Shantay should be reserved for queens who not only prove themselves in the challenge, but also deliver in the lip-sync in question (not just one or the other). Yvie and Brooke have been the clear frontrunners for almost the entire competition and they both slayed the lip-sync, which makes this double save feel completely deserved. I didn't think there would be one this season since there were so many queens, but I'm glad it was used on Yvie and Brooke.
8. Vanessa Vanjie Mateo (Prev. 6)
Vanjie has lost a lot of ground over the past several weeks, as while many of the queens have improved since the beginning or capitalized on their strengths, Vanjie has fallen mostly in the middle. I'm really not sure how she avoided the bottom this week, other than the fact that Ru wanted to put Yvie and Brooke in the bottom so that he could save them both and send a message. Vanjie's performance was a mess this week and her runway was nothing we haven't seen from her already. It's hard for Vanjie though, as it's not like she's making these costumes every week. She has had all of these prepared, so it really isn't as simple as just "wearing something else." Nevertheless, Vanjie hasn't received positive critiques from the judges in quite a while now, and since Nina and Shuga both had a great week, Vanjie has fallen to the bottom. She needs to turn out next week's challenge, and since it appears to be more of an improv or comedy challenge, she could very easily have a great week. The judges still love her personality and she needs to prove herself this upcoming week, because if she has yet another week of mediocrity, I can't imagine the judges keeping her around much longer. I would like to point out that sometimes the judges will stop critiquing a certain thing if it doesn't change and will just accept that it is what it is, but that is a rare occurrence.
7. Shuga Cain (Prev. 8)
This was a great week for Shuga, as she receives great critiques for the first time in quite a while. Her performance as Charo wasn't the most hilarious or crazy (Yara Sofia in All Stars one was much better), but it was enough to place high in a weak batch of performances. Her runway this week is where she gets the most critiques though, as Ru called it one of her favorite gowns to ever walk across the main stage. Ru even mentions that Shuga is emerging in the competition, which could either be a way to make her elimination seem like a surprise or to show that perhaps we had counted her out too soon. I think next week's challenge could be another great week for Shuga as she has proven herself in comedy challenges before, so perhaps Shuga is just a late bloomer. It definitely wouldn't be the first time a queen took a while to get revved up (e.g. season eight's Naomi Smalls or season two's Raven). She once seemed like the odd one out amongst this Top Eight, but I'm not so sure anymore.
6. Nina West (Prev. 7)
Don't get me wrong, I think Nina's performance in the Snatch Game was pretty funny and played directly towards Ru's personal interests, but I think in a stronger bunch she may have not been so highly praised. She was definitely a clear second place behind Silky this season though and managed to get some praise on the runway for the first time in a while. Nina isn't getting the screen time that someone with lasting power might have, which worries me a little, but I do see next week's challenge working out well in her favor. She gets extra points from me for going to speak to Yvie outside in Untucked and trying to comfort her. Nina is genuinely a very nice person and is a clear frontrunner for Ms. Congeniality, alongside Shuga Cain, as they both try to stay out of the middle of the drama.
5. A'keria C. Davenport (Prev. 5)
A'keria looked just like Tiffany Haddish in her Snatch Game performance and had a pretty good idea of the character, but the voice sounded too much like her own natural one to put her in the top. For me, she was a clear fourth place as her runway look and Snatch Game performance were both above average. A'keria has made it through a lot of this competition by staying quiet and not sticking out for the wrong reasons. However, this is the time in the competition when you start sticking out and pushing yourself and that's exactly what she needs to do next week in the acting challenge.
4. Plastique Tiara (Prev. 3)
If I'm being honest, I think on many other seasons, Plastique would find herself towards the bottom for her Snatch Game. Sure it was funny, but the judges had already seen this type of character from her before, it wasn't super dynamic, and her runway was a bit basic (as well as being very reminiscent of Brooke's episode two runway). Plastique manages to survive though and is clearly better than the Bottom Three. I don't have much to say about Plastique this week, but she definitely needs to continue to open up and be herself in the challenge next week, as it seems to be all about who can be the most outrageous.
3. Yvie Oddly (Prev. 2)
Yvie has a very good week despite a dreadful Snatch Game performance. She's very prominent in the edit, attempting to clear things up with both Silky and successfully doing so with Vanjie. Also, her performance in the lip-sync was amazing and Ru declares her a lip-sync assassin. However, if we are going to address her performance this week, her Snatch Game was awful and honestly, her runway wasn't that great either. I think it was a little too baggy on her, but the cut-outs along the side helped to make her look cinched in. Hopefully, this was just a bump in the road for Yvie, but she did look very thrown off this week, which isn't a good sign.
2. Brooke Lynn Hytes (Prev. 1)
Well, we finally saw Brooke tumble from her reign at the top. Brooke probably shouldn't have been in the bottom this week, as Vanjie's performance was just as bad and Brooke's runway was one of the best out there. The judges probably did read it as desperate though, so I can understand that. Brooke seemed really off of her game this week, prehaps for the first time, and she needs to quickly shake that off in next week's challenge. I have heard some rumors that she wanted to do Caitlyn Jenner, but was told she could not, so that would make her apparent lack of preparation for the Snatch Game make sense. Moving forward, she needs to figure out how to let go of that discipline that she has and be unafraid to make a fool of herself. She has the chance to prove herself next week, so we shall see how she does.
1. Dr. Silky Nutmeg Ganache (Prev. 4)
Her great performance gives Silky a big jump in the rankings this week as, luckily for her, her two biggest competitors struggled. Her performance was by far the funniest, but I'm not totally sure it would hold up in a stronger bunch of girls, as it really did just seem like herself. Almost every winner of Snatch Game in the past would most likely beat her out in my opinion, but nevertheless, she is now tied with Brooke for the most challenge wins and has yet to find herself lip-syncing, which means she is the queen to beat. Many of my concerns for Silky in the past still follow her, as her inability to forgive people and let go of past grudges has followed her throughout the competition and I have a strong feeling it could be her downfall.
Final Thoughts and Future Expectations
The future is bright for this season, as I am totally unsure of who is the next to go at this point. Sure, we have queens who have done much better statistically than some, but even Vanjie and Shuga (the only queens left without wins) seem like viable threats to go much further into the competition. Based on the small preview we got, it seems like this upcoming challenge is similar to The Bachelor challenge (real name of the challenge omitted) on All Stars three. This could go many different ways, depending on the pairings, but I think the clear odd one out for me is Plastique, as she could easily be spoken over by almost any queens she gets paired up with. Also, we saw in the All Stars three challenge, Milk ended up going home for being too much and not sharing the spotlight with her partner, which is very much a potential pitfall for Silky. However, in a challenge like this, the possibilities are endless.
tv
About the author
Reader insights
Be the first to share your insights about this piece.
Add your insights