'RuPaul's Drag Race' S11 Week 7 Power Rankings
The filler queens are officially gone, leaving one of the best Top Eights in history.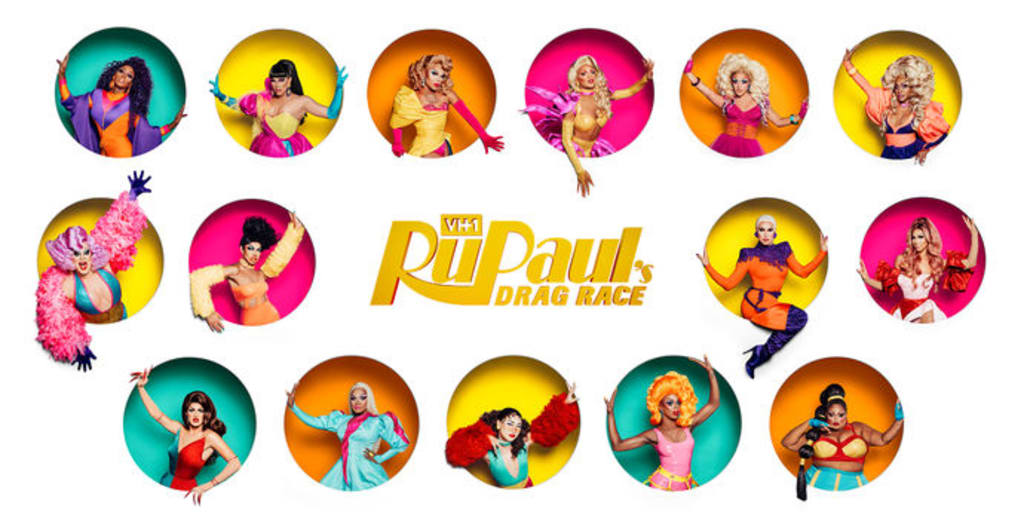 This was a fun episode to watch despite there not being very much going on, as yet another design challenge so early on is very uncommon, especially in newer seasons. There was tons of drama, though, going on in the workroom that is setting up some serious tension for later episodes, which already feels malleable throughout the workroom as Silky and Vanjie are very clearly against Yvie at this point in the competition. If you're going to watch one Untucked this season, make it this episode. I feel like we have been transported back to seasons two through five, when some queens, very openly and honestly, disliked each other without a care in the world. Sure, we've seen rivalries and villains on the show recently, (season 10's Vixen and Eureka, season eight's Thorgy and Bob, and season seven's rivalry between the older and younger queens), but nothing quite this intense that I can remember. The competition is officially a tight one, perhaps with the exception of Shuga Cain, who is still a very fun queen with tons of personality. Let's jump into this ranking and unpack what we've seen.
Saying Goodbye to Ra'Jah O'Hara
Ra'Jah is going to be widely hated amongst the fanbase, this is just a plain fact. She let the competition get the best of her and played a game that many won't respect at all, much like Roxxxy Andrews, but unlike Roxxxy, Ra'Jah didn't perform nearly well enough to back herself up. She eliminated Scarlet, then immediately went into the workroom and read her for filth by trying to wipe away Scarlet's message before even reading it. That's messed up. Then, later on, when Plastique has a very vulnerable moment with Ru, Ra'Jah tries to claim that it was all fake and that Plastique was making up a story for attention. It goes without saying, but that is seriously despicable in many ways. At the same time, I can't fully blame her, as Ra'Jah is a person that wears her emotions on her sleeve and when I see her acting out like this, I don't think she is purposely being mean, but rather unknowingly letting her own frustrations and insecurities get the best of her. I wish she could've handled the situation better, but in the end, it's for the best that she went home this week.
8. Shuga Cain (Prev. 8)
Shuga is a clear odd one out in this Top Eight, but I'm not counting her out just yet. Her runway this week was strange, but had enough of a concept and was one of her stronger designs, which kept her afloat. I also think that her performance in the Snatch Game next week could be pretty funny and even allow her to shine for the first time in quite a while, as she did well in both the acting challenge and the Rusical. She's performed the worst so far, which is why she's here at the bottom, but I think she has at least one more episode in her.
7. Nina West (Prev. 7)
Nina survived this design challenge, which is really all she could do. She was never going to place high in a challenge like that, so just getting by was the best that she could do. Her runway was solid in concept, but awful in execution as she continues to struggle to make the perfect silhouette. Nina needs to do well in the Snatch Game to reinforce the fact that she deserves to be here, if she does poorly in a challenge that the judges expect her to do well in, they may lose all faith in her. I'm hoping that Nina is able to shine in the Snatch Game, because it may be her last chance to show her true ability as an actress and comedian.
6. Vanessa Vanjie Mateo (Prev. 6)
Vanjie should thank Ru personally that she is safe this week, as her runway was a true trainwreck. Her concept and idea were amazing, especially when describing it to Yvie, but what she presented on the runway was far from great. Serving a different silhouette for the first time in the competition is the only reason that she is safe. I'm surprised how quickly her relationship with Yvie flipped between asking Yvie for help and what happened in Untucked. The fight wasn't even really one of the all-time great ones, as you could barely hear a word they were saying over the sheer volume of each other's voices, but it was definitely one of the most vicious. Vanjie's performance in the Snatch Game needs to be great, which it very well could be, but it could also be a plain and simple disaster.
5. A'keria C. Davenport (Prev. 4)
A'keria's placement in the bottom doesn't make a whole lot of sense. Sure her runway was probably the worst that she has served so far in the competition, but it wasn't the worst out of everyone else's presentations that night. In fact, I would easily place Nina or Vanjie in the bottom instead of A'keria. I see this as just an off night for A'keria, one that she can hopefully bounce back from next episode. I'm unsure of where to place her in the Snatch Game, as anything could really happen with her. I doubt she'll find herself in the bottom, as I don't see her taking a huge swing in a challenge like this, so I would say that she'll find herself somewhere in the middle of the pac
4. Dr. Silky Nutmeg Ganache (Prev. 3)
I know one thing for sure about Miss Silky at this point... If she is ever in the Bottom Two and is forced to lip sync, it will be either one of the greatest ones of all time or a total flop. They are building it up so much, that it seems inevitable at this point. My mouth is literally watering at an Yvie and Silky lip sync (even though I really don't want to see either of them end up in the bottom or go home). Silky's garment goes over well this week despite being very similar to her look week one, but let's be honest, there were far worse looks this week that kept her from being anywhere close to placing low. Silky is another queen that will definitely take a huge swing with her performance in Snatch Game and either run away with it or fail terribly. Silky and Nina are my prime candidates to win Snatch Game, as I could see Silky having a Shining Moment (e.g. Bob the Drag Queen's Uzo Adubo/Carol Channing KO), but she could just as easily pull a Trixie Mattel and face plant hard. The judges still love Silky at this point, so I find it hard to believe she could find herself in the bottom in a challenge that's all about scene-stealing.
3. Plastique Tiara (Prev. 5)
Plastique finally earned herself a win, one that was perhaps overdue. I would say that Brooke's runway was my favorite to win this week, but I thought Plastique deserved to win the Monster Ball challenge, so I guess it all ended up fair in the end. Either way, she does well in every aspect this week, opening up to Ru, having fun with her drag mother, Alyssa, comforting Ra'Jah even when Ra'Jah is coming after her hard, and doing well in the main challenge. She couldn't have asked for a better week really. However, moving forward, this is where things get interesting, as the Top Three queens who have performed the best so far are the most at risk for failing miserably in the Snatch Game. Plastique had a good moment in the acting challenge, but struggled when trying to duplicate it in the very next challenge. If she's able to continue to open up and let herself have fun as she did this week, she should be just fine—but I do worry for her.
2. Yvie Oddly (Prev. 2)
Yvie's runway this week was really good, proving to the judges that she could do glamour, as well as her signature oddball looks. This may not seem like a big deal to some, but there have been plenty of queens who got lost in the judges' critiques or refused to change until it was too late (e.g. season seven's Max or season eight's Derrick Berry). Yvie throwing her ability to push through the pain in Silky's face is also a funny moment. Yvie's tone sometimes bothers me though, while most of the stuff she is saying is meant to be helpful and it completely factual, it just comes across as discrediting sometimes. Her fight with Silky and Vanjie in Untucked was far too much, and it will really only end with one or two of them going home or them forgiving each other, but my money is on the former. Yvie could do really well in Snatch Game, but I could see Silky stealing the show from her and causing Yvie to lose her cool which could end badly. Yvie is playing a dangerous game right now, one that oftentimes doesn't end well. At one point, I thought Silky would be getting the villain edit for going after Yvie, but right now it's starting to look like the opposite.
1. Brooke Lynn Hytes (Prev. 1)
Brooke continues to do well, turning out the best runway look and definitely having a very memorable moment in Untucked. Those moments in Untucked were the first instances of truly seeing a different side of Brooke, which really makes me like her much more. I don't have much to say about her this episode, as she continues to do exactly what she does, but I am most worried about her Snatch Game. Brooke is far too quiet for a challenge like this, as she will very likely be spoken over by all the other queens. Kameron Michaels survived her season's Snatch Game by being quiet, mostly because there were far worse train wrecks in the challenge, but Brooke can't count on that to happen. This could be the moment that Brooke finally falls from grace and ruins her near perfect record, so far. However, even if she does do badly, her runway look could very well save her from elimination. Brooke has benefited, so far, from challenges that mostly fall right in her wheelhouse, so it'll be interesting to see if she can be pushed out of her comfort level.
Final Thoughts and Future Expectations
I found this episode to place a nice little bow on the all of the filler queens this season, as now that Ra'Jah is gone, we are left with only queens who have done, at least to some degree or another, pretty well. Even Shuga and Vanjie, the only queens without wins, have pretty good report cards so far despite a couple of weeks of rough patches. This is a great Top 8, which can't be said for every season (e.g. season seven with Miss Fame and Jaidynn & season four's Dida, Jiggly and Milan/Kenya). Interestingly enough, it's the queens towards the bottom of the ranking that I find to have the highest ceiling when it comes to Snatch Game, which could mean that the race will finally start to even up. Sure, even if the Top Three or Four queens fail miserable, the rankings won't change much as they are so far ahead of the other queens, but they will no longer be trailing behind so far, which will make the rest of the episodes much more entertaining.
tv
About the author
Reader insights
Be the first to share your insights about this piece.
Add your insights