Netflix's 'The Dragon Prince': 5 Things To Look Forward To Including Season 4
The Emmy-winning animated fantasy series has four more seasons, plus a slew of tie-in goodies, for fans to savor.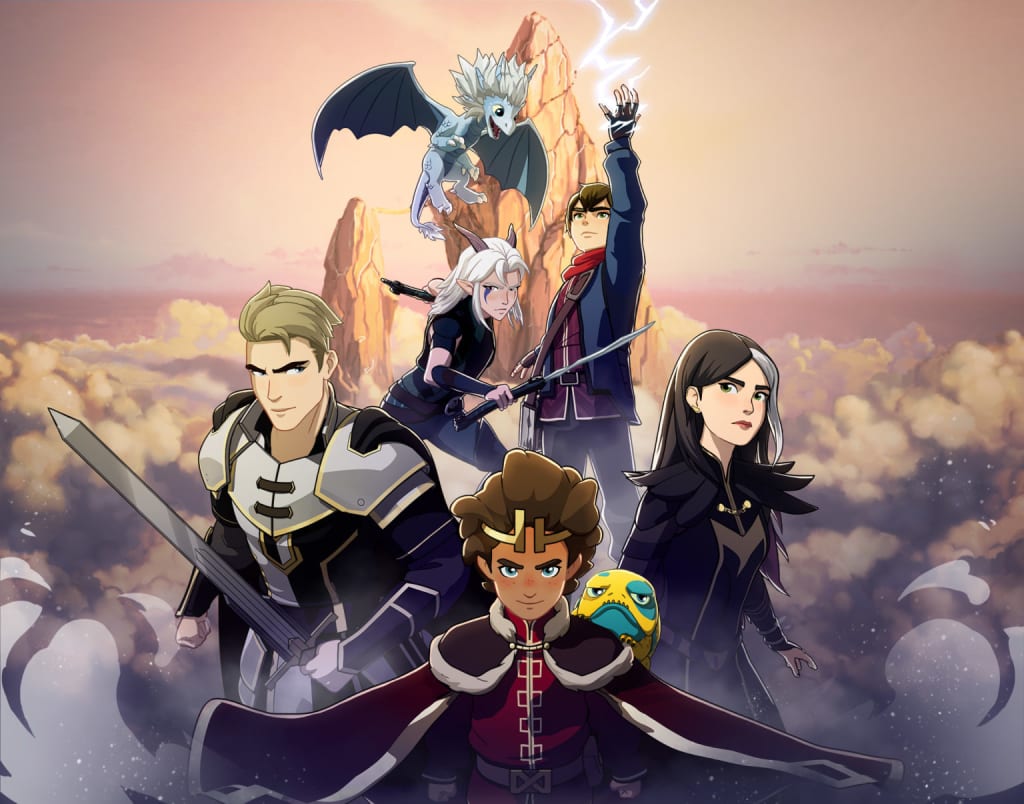 'The Dragon Prince' [Credit: Wonderstorm/Netflix]
One of the best news announced during the online-only [email protected] 2020 is that Netflix has ordered four more seasons of the brilliant animated series, The Dragon Prince.
That means fans not only have a fourth season to look forward to, the fantasy saga's intended seven-season arc by creators Aaron Ehasz (Avatar: The Last Airbender) and Justin Richmond (Uncharted) will also be fully realized on screen.
Add to that, The Dragon Prince's virtual [email protected] panel also showcased a slew of tie-in products which fans can enjoy in the meantime, prior to Season 4's arrival.
Netflix has many great original animated offerings and The Dragon Prince, which premiered in 2018, is among the standouts. Vibrantly illustrated, it boasts captivating characters and absorbing plotlines with Game of Thrones vibes, ranging from political intrigue to epic battles with fire-breathing dragons (albeit thankfully without the HBO megahit's nudity and over-the-top violence.)
Winner of the 2020 Daytime Emmy for Outstanding Children's Animated Series—it was also nominated for Outstanding Music Direction and Composition—The Dragon Prince is set in a world where humans, elves and dragons do not see eye-to-eye. A change is set in motion when elfin assassin Rayla and human princes Callum and Ezran seek to bring peace between the warring factions by returning the titular dragon prince to the magical lands of Xadia.
Without further ado, here are five things The Dragon Prince fans can look forward to.
1. 'The Art of The Dragon Prince' (Out Aug 18, 2020)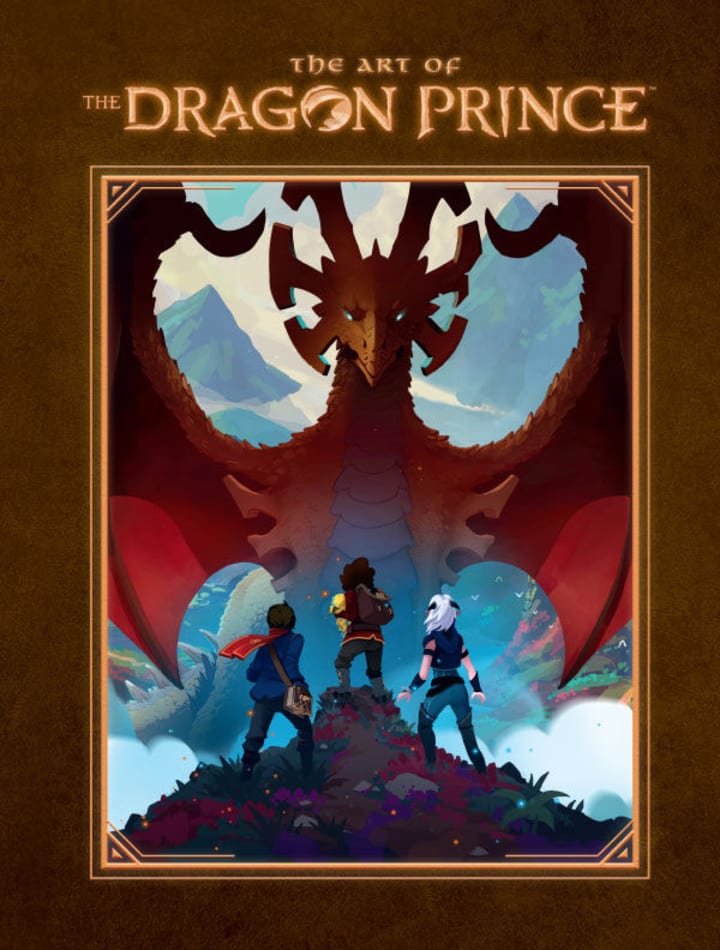 Without doubt, a key attribute of The Dragon Prince is its eye-pleasing animation style. From human characters and mythical creatures to the lush landscapes, the series' overall look is truly impressive. This 200-page "Art of" book features never-before-seen concept sketches—including early concepts of various characters (e.g. a tentacled Claudia, anyone?)—preliminary designs, and storyboards from the show's first three seasons. Here's hoping that the cool end credit sketches seen after every episode are also included as they depict how certain events in each episode actually conclude, but were not featured in the main program due to lack of screen time. Book due out on August 18, 2020.
2. 'The Dragon Prince' Graphic Novel — 'Through The Moon' (Out Oct 6, 2020)
For those yearning for new storyline content, check out this graphic novel which has a canon story set between the third and fourth seasons of The Dragon Prince.
Through the Moon picks up from where Season 3 ends in which the human kingdoms and Xadia are at peace after Zym the Dragon Prince is reunited with his mother. Rayla however does not believe that Lord Viren is really dead. Whilst at the Moon Nexus with Callum and Ezran to perform an ancient ritual, the elfin warrior discovers a portal to a world between life and death. Despite possible dangers, Rayla is determined to find out if the evil High Mage is really gone for good. (Aside to Rayla: FYI, he isn't!)
Authored by Peter Wartman and illustrated by Xanthe Bouma, the graphic novel is due out on October 6, 2020. Listen to voice actors Paula Burrows (Rayla), Jack De Sena (Callum) and Sasha Rojen (Ezran) performed an excerpt from it at [email protected] at this link here.
3. 'Tales of Xadia' — 'The Dragon Prince' Role-Paying Game (2021)
Canon storyline content set between Seasons 3 and 4 can also be found in Tales of Xadia, the new tabletop role-playing game (RPG) from Wonderstorm, the parent company behind The Dragon Prince, and wiki hosting service Fandom.
Set in The Dragon Prince universe, it's a RPG which you can play on your own or with friends. According to Forbes.com, the Fandom press release states that "players can explore the ruins of Lux Aurea, try to restore the corrupted Sunforge, and fight to stop the spread of the evil monstrosities it radiates." The off-screen story will also "come alive in game supplements—as well as in organized play events—prior to Season 4's release."
If Wonderstorm would also work on a Dragon Prince mobile video game (both Android and iOS), that will be great!
4. 'The Dragon Prince' Novel – 'Book Two: Sky' (April 2021)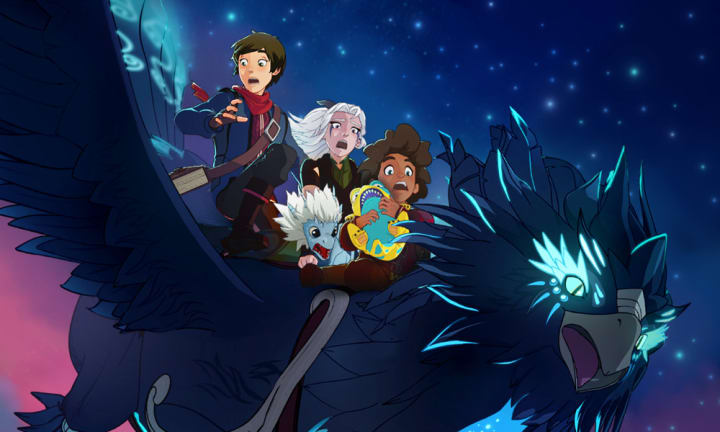 If Netflix didn't renew The Dragon Prince, the only way fans could enjoy its planned seven-season arc is arguably via the canon novels written by co-creator Ehasz and Melanie McGanney Ehasz. These books expand on the events of each season of the show, providing deeper characterizations and expanded plotlines. Well, seven such core novels are now definitely guaranteed!
Book One: Moon, which focuses on events in Season 1 which see Rayla, Callum and Ezran teaming up to deliver the Dragon Prince egg to Xadia, was released earlier this June. (Note the audiobook version narrated by Commander Gren voice actor Adrian Petriw!)
Book Two: Sky, which expands on Season 2 events in which the heroic trio has to fend off Claudia and Soren from laying their hands on the newly hatched Dragon Prince, is scheduled for release in April 2021.
5. 'The Dragon Prince' Season 4 (Possibly end 2021)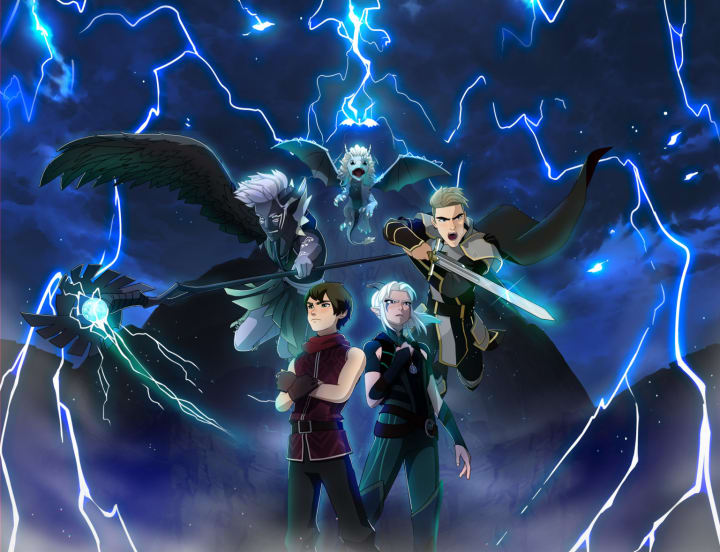 At the end of Season 3, not only do we see that Claudia has somehow resurrected Lord Viren, but the manipulative Aaravos—having absorbed the Dragon Prince's power—is also undergoing metamorphosis in a cocoon. This writer, for one, is very glad there's a new season of The Dragon Prince to come!
At San Diego Comic-Con 2019, the show creators revealed that the present era in The Dragon Prince depicts "The Rise of Aavaros." It is hence a given that the cunning Startouch elf will be back to cause more havoc in Season 4 (subtitled Earth after book four.)
With the human kingdoms and Xadia seemingly at peace, it will be interesting to see what new challenges Rayla, Callum and Ezran will face (other than the one featured in Through the Moon, that is.) For one, it will be nice if Moonshadow elf Runaan can finally see the light of day again, or that Claudia could have a joyful reunion with her estranged mother. More scenes with the no-nonsense General Amaya and the increasingly-likeable Soren will also be much welcomed.
The Dragon Prince's first three seasons are streaming on Netflix. Season 4 is likely to debut end 2021 (after the release of Tales of Xadia.)
Read also: