'Kingdom' Season 2: Netflix's Excellent Medieval Zombie Series Returns Bloodier Than Ever
Expect lots of blood, gore and chills in the new season of the hit South Korean political horror thriller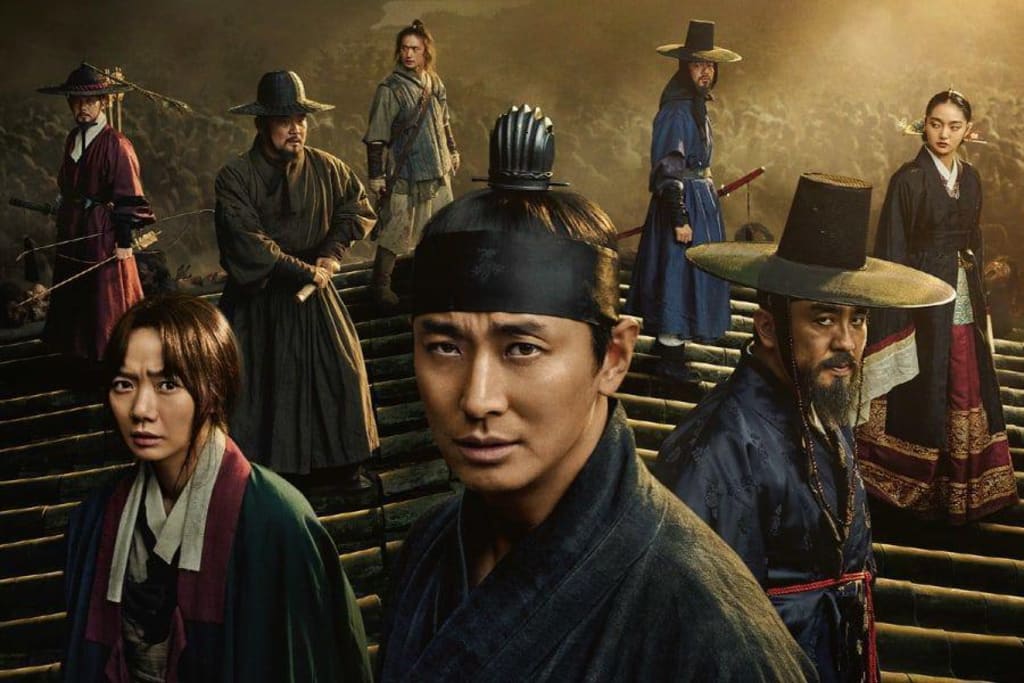 "Blood will spill," screams a Season 2 teaser poster for Netflix's hit South Korean medieval zombie epic, Kingdom, and that is a gross understatement.
Not only are tons of blood spilled throughout the six-episode second season of Netflix's first original South Korean series, most of the characters are also strategically dressed in white and off-white, so much so that whenever a zombie—or human—is slayed, the resulting crimson blood splashes stand out even more.
So, expect bloody scenes galore in Kingdom 2 which is literally bloody good (pun intended) as it is just as intense and captivating as its maiden season, with a satisfying mix of hair-raising scares, riveting action and intriguing political conspiracies.
Kingdom 2: There Will Be Blood
Set in 15th century Korea's Joseon period, Season 2 sees protagonist Crown Prince Lee Chang (played by Ji-Hoon Ju) resolving to save villagers and townsfolk from the zombie plague. He faces a new problem however: the flesh-eating zombies are now roaming freely in bright daylight too. That's because winter is here and the cold doesn't bother the undead in any way, much to the horror of Chang and his small army of supporters. Meanwhile, the evil Chief Minister Cho Hak-ju (Seung-Ryeong Ryu) and his equally devious daughter, the Queen Consort (Hye-Jun Kim), continue to find ways and means to prevent Chang from attaining his rightful claim to the throne.
Here are the key highlights of Kingdom 2 and, needless to say, SPOILERS ahead if you have yet to watch the series.
1. Bloody Battles Against The Undead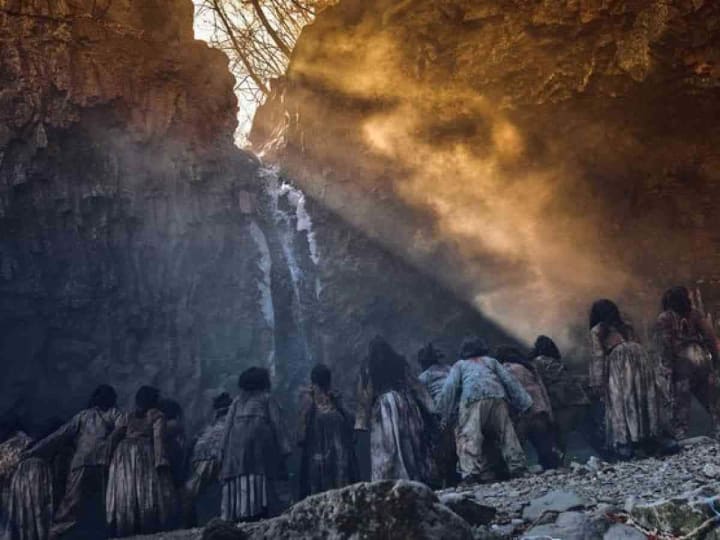 For a zombie series, Kingdom 2 doesn't disappoint in delivering spine-tingling scrimmages between the living and the undead, complete with ghastly flesh-eating and chopped-heads-a-rolling. Its snarling zombies—who moves much, much faster than The Walking Dead walkers—are quite a gruesome sight, whether terrorizing rural towns or rampaging in the Imperial palace, or popping up in places where you least expect them to. And yes, expect blood. Lots and lots of blood...
2. Heroine Desperately Seeking A Cure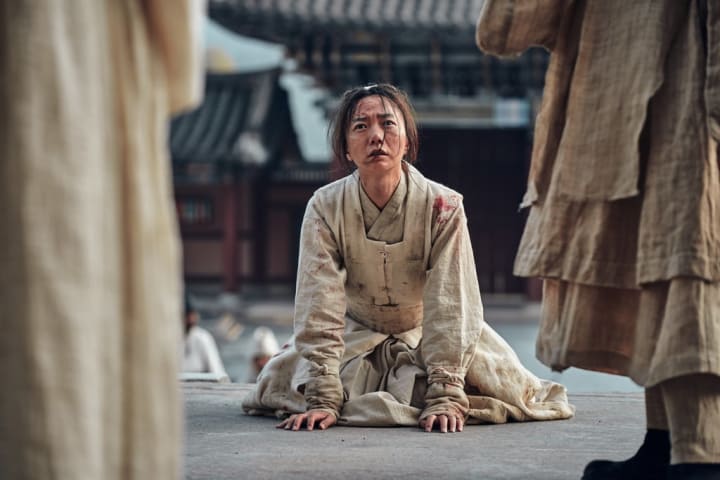 Whilst Prince Chang tackle the zombies head-on, physician Seo-bi (the brilliant Doona Bae) researches intensively on the rare resurrection plant which enables the zombie outbreak and whether a cure can be derived from it. Thanks to her, we learn of zombie characteristics such as why they favor cold weather but fear water, etc. Despite many obstacles in her way, Seo-bi soon discovers how the zombie "virus" works—it has to do with the creepy toxic worms found on the resurrection plant—and how it is possible to rescue an infected person if he/she is freshly bitten. One thing for sure, after watching Kingdom 2, it has made this writer wash all her leafy vegetables much more thoroughly than before!
3. Origin Of The Joseon Zombies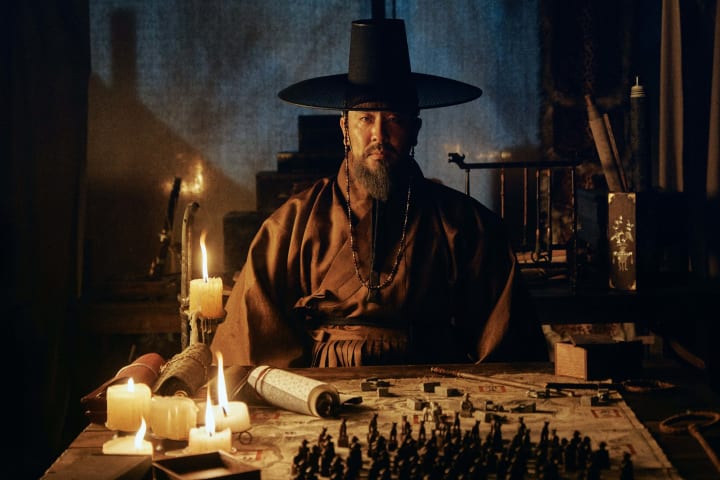 Season 2 provides a fascinating backstory on just how Chief Minister Cho came to learn about the resurrection plant that could turn dead humans into flesh-eating monsters. Years earlier, desperately short of men and resources in a war against Japanese invaders, he heard of the rare plant's properties and decided to use it to raise dead Joseon soldiers and use them as weapons against the enemy. It was an ingenious plan really and he did win the war. However, his heroic albeit controversial decision turned into treachery years later when Cho decided that his bloodline should rule the land instead. To achieve his goal, his scheme to turn the dead king, Prince Chang's father, into a zombie indirectly causes the "virus" to spread across the country.
Thankfully, Cho does get his comeuppance and in more ways than one in Season 2. Have to confess that it was rather satisfying to see him suffer, but none as shocking as seeing what, or rather who, did him in at the end.
4. Villainous Twists & Turns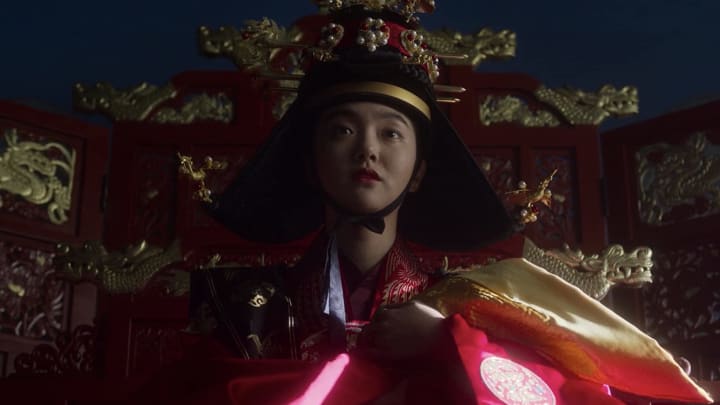 Minister Cho may the chief villain, but Kingdom 2 sees his daughter, the Queen Consort, giving him a good run for his money.
In Season 1, we learnt that the young queen, after a miscarriage, pretended to be pregnant still, fearing repercussion from her father who wants her to deliver a male heir in order to seal the throne for their family. To complete her ruse, a bevy of tight-lipped loyal servants brought pregnant village women—which coincidentally includes the wife of Chang's bodyguard Mu-yeong (Sang-Ho Kim)—to the palace in hope that one will give birth to a male child. In Season 2, when bodies of dead women and female infants were uncovered, a few honest police officials decide to investigate the queen, not realizing that she would go to all lengths to keep her dreadful motives secret, which includes defying her own father.
5. Strong Game of Thrones Vibes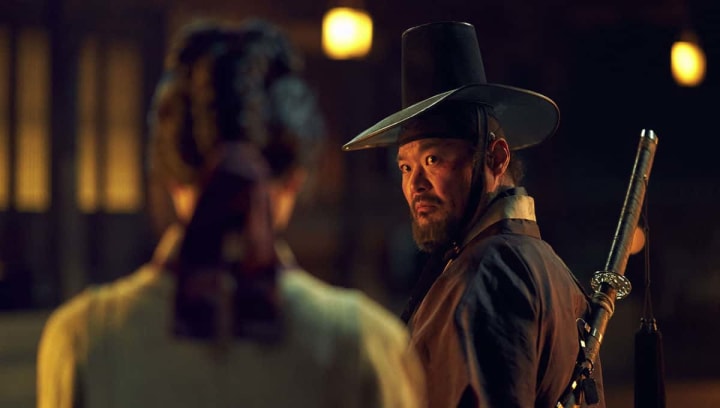 Just like Game of Thrones, Kingdom 2 has no qualms of killing off vital key characters (both hero and villain), with at least one such character meeting his or her demise in each of the six episodes. And just like the HBO multi-Emmy-winning fantasy series, most of Kingdom 2's showdowns with the undead takes place in winter with one epic encounter taking place on an ice lake no less—a la Game of Thrones' Season 7 Episode 6, "Beyond The Wall," where Jon Snow and his allies face a multitude of wights on an ice lake—albeit without the much-needed presence of Daenerys Targaryen and her dragons.
6. Tantalizing Cliffhanger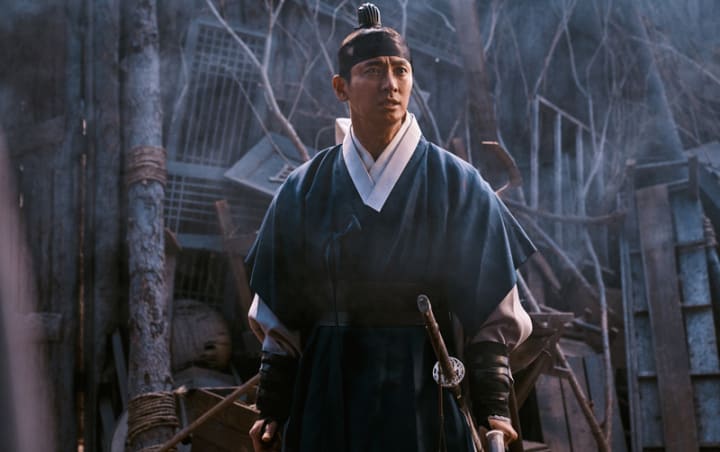 How Season 2 ended isn't quite what this writer has in mind but, considering that Kingdom has become one of Netflix's most-watched and acclaimed non-English titles, a cliffhanger emerging in the season finale wasn't too unexpected either.
Just as what The Walking Dead did in its Season 9 when main protagonist Rick Grimes (played by Andrew Lincoln) exited the series, the final sequence of Kingdom 2 makes a seven-year time jump where we see Prince Chang and Seo-bi embarking on a new quest to ensure that the zombie plague—which has more or less been contained in Joseon—does not happen again. They have found that the dangerous resurrection plant has mysteriously been popping up all over the country and their investigation lead them to a place where a mysterious figure (Gianna Jun of My Sassy Girl fame) is seemingly harnessing infected humans in cages. If this is not a dangling carrot for a possible Season 3, we don't know what is. Netflix, please make it happen.
Kingdom 2: A Must-Watch
As is its first season, Kingdom 2 is well-acted, brilliantly-filmed, and totally entertaining, providing the right amount of scare and thrills. Based on series writer Eun-Hee Kim's webcomic, The Kingdom of the Gods, what's really impressive about the South Korean political horror thriller is that it is able to combine the best elements of Game of Thrones and The Walking Dead, whilst embellishing itself with a thoroughly Korean period style and flavor.
If you are looking for a really good TV drama to binge-watch, do check out Kingdom, of which its two six-episode seasons are now streaming on Netflix. (Would recommend as well that the show be watched in its original Korean language with English subtitles.)
Read also: