Book Review: "The Finkler Question" by Howard Jacobson
5/5 - comic, intelligent, heartbreaking and brilliantly written...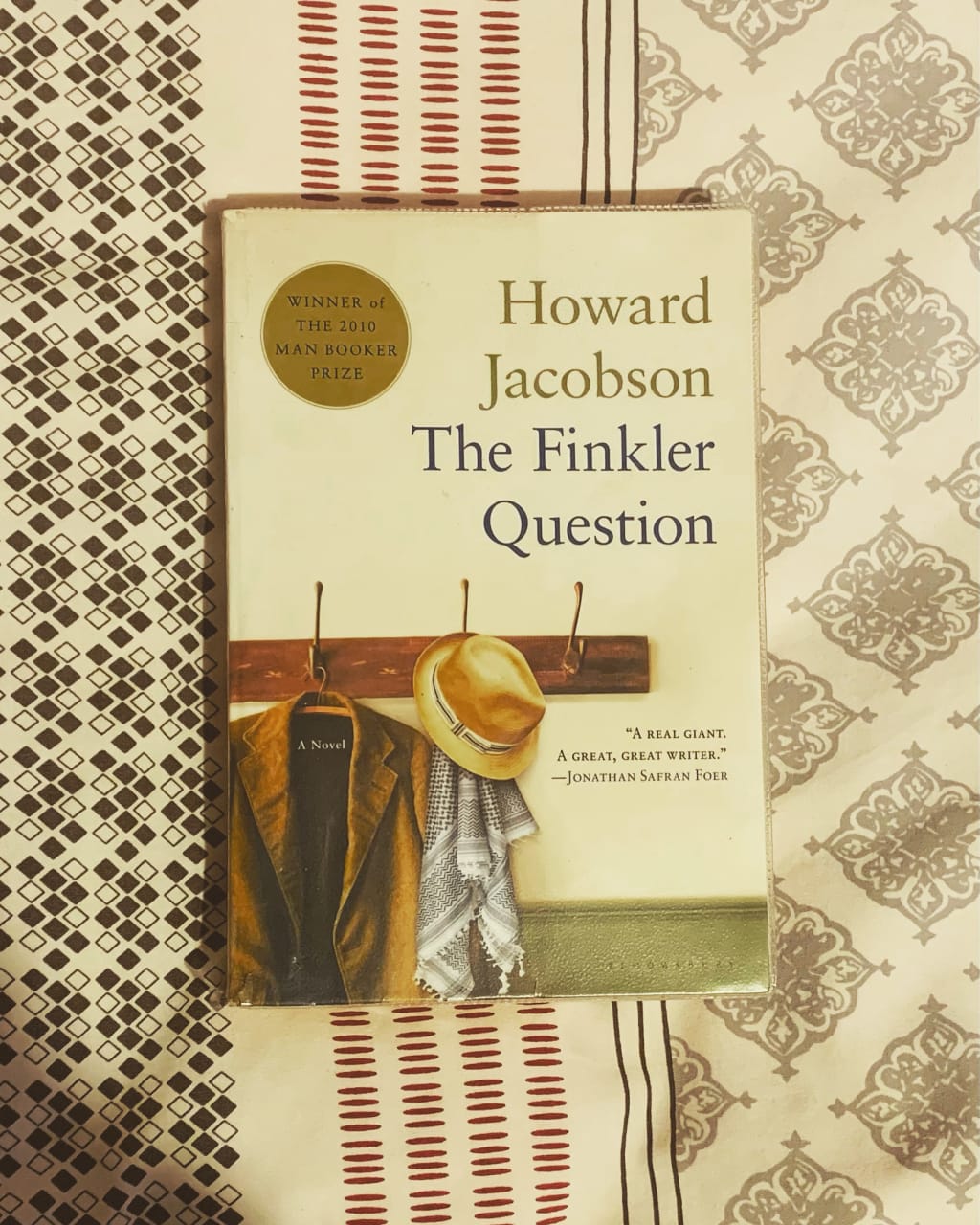 It's been many years since I read a book by Howard Jacobson, well - about six years really. I read his book Shylock Is My Name when it first came out in 2016 and I remember being absolutely engrossed in it from start to finish. I cannot imagine why I did not pick up another book by him until now, in 2022. The Finkler Question is a really heartfelt novel that kind of reminds me of things written by Julian Barnes. It's got such an incredible amount of emotion between the characters and, from start to finish, is an achievement of character development, identity discovery and a larger critique on human natures of desire, love and death.
Julian Tresslove works for the BBC and all that we learn about him is basically a critical analysis of what happens when you cannot specify yourself into one particular box. Jacobson handles this with some jokes here and there, but the truth is that Tresslove is a character of complexity. He is constantly searching for his next love after the last one died in his arms. He seems to be afraid of being left alone in this world.
Sam Finkler is a philosopher and writer. He appears on television now and again but he was once friends with Julian Tresslove at school - and when I say friends, I mean that they were, as Jacobson put (and I paraphrase): more rivals than friends. The character of Sam Finkler is someone smart, someone wise and someone who seems to have it more together than we see Julian Tresslove have his messy life at the beginning of the novel. Julian Tresslove and Sam Finkler are about to be brought together little by little purely by an act of circumstance.
The next main character we have is Libor Sevcik, this man was the teacher of Julian Tresslove and Sam Finkler when they were at school - he taught Czech History among doing other things that you probably wouldn't expect now that he's in his 90s in the book.
When things that people don't understand start to take place, Julian, Sam and Libor realise that they have to make it alone in the world - their women are long gone and they have been pretty unsuccessful in the respects of getting a new one. Julian's fears come more to light when he gets attacked by a woman on his way home one night. As the novel unfolds, Julian's ghosts come back to haunt him - ghosts of affairs and past loves, ghosts of current loves and the mistakes he has made to various people. All in all, Julian is not the nice, kind person that you think he is - struggling with his sense of self. There is another side to him that you will see unfold as you move through the novel.
Finkler's life becomes more involved in his own sense of self as well - siding himself with a Palestinian movement that seeks their human rights in the homeland they live in. As things become heated, Julian may be closer to Finkler than Finkler ever realised and yet, if this came to light it would bring Julian's world crashing down upon him and not to mention, probably shock and disgust his former teacher, Libor.
One of the greatest modern novels about the struggles of inadequacy and identity. These three men have their lives intertwined by the things they have done and the things they continue to do. The question is really whether they can own up to their past mistakes by themselves and accept their wrongs; or whether in good time, they will simply be forced to.
About the Creator
Film and Writing (M.A)
150K+ Reads on Vocal
IG: @AnnieApproximately
Pronouns: (she/her/hers)
Reader insights
Be the first to share your insights about this piece.
Add your insights