Book Review: "Reading in the Dark" by Seamus Deane
5/5 - a brilliant coming-of-age story...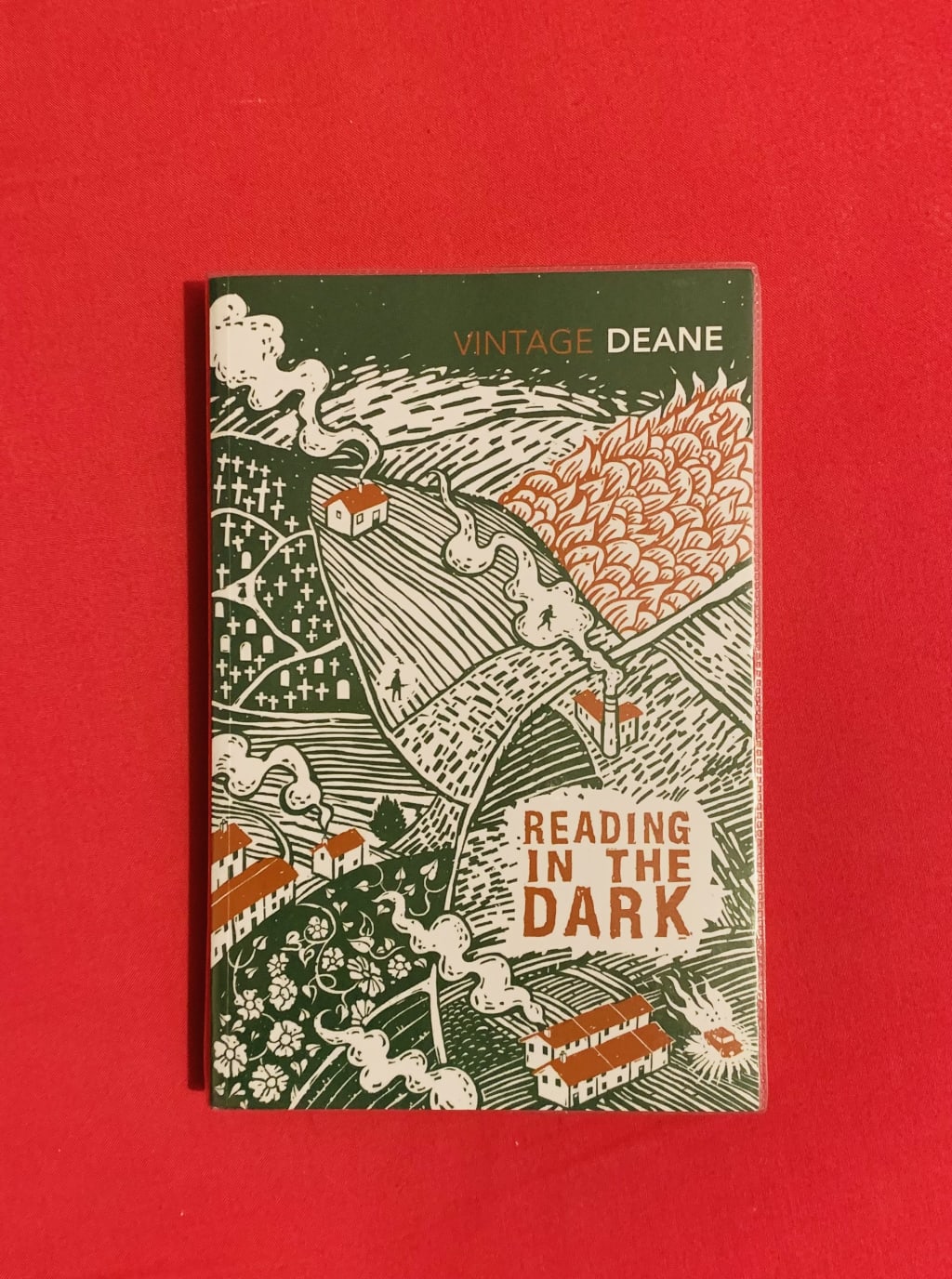 I have never heard of this book in my life, I simply found it at the library and thought it would be something good to read. I did not look at the blurb or the cover really but instead, paid attention to why it was called Reading in the Dark. I too, like to read in the cover of darkness with maybe a small lamp (it would probably explain my terrible eyesight too). One thing I found out whilst exploring this book is that the stories within are each connected to various ideas of life, learning, poverty, death, art and the list goes on. Each a philosophical realisation, each a very realistic picture of the lives of those we sometimes forget. This book may not have been what I thought it was going to be about, but it has really opened my eyes to a brand new aspect of Irish Literature.
It is told from the perspective of a young boy who lives in a very poor part of Derry, Ireland. The book itself spans many years of different stories representing each aspect of modern Irish history such as: The Troubles and the Battle of Bogside. Through all of this history though, we still get a great amount of character development through the way in which the narrator grows up through these events and though his family is desolate in their poverty, he remains a somewhat happy child.
One of the big themes of the book is family. There is an underlying family secret that seems to tie all these stories together. One of the most heartbreaking ones is about his sister being in pain in hospital and how he describes that pain. The girl herself is only a child, and it's pretty horrible to read and sad to bear witness to. I have to say, though it is a different tone to some of the other stories, it represents the incredible control of voice that the writer has in the book. The ability to shift between what is light-hearted and funny and the other side, which is horrible, dark and sad is absolutely amazing.
Another theme if divide. The divide between Ireland is especially important because it has heavy emphasis in the book. Often, the way the narrator talks about the times they are living in has a class divide quality to it as well. There is always some deeper divide going on in which the narrator must maintain some form of strength in order not to get sucked into it anymore than he already has.
I love this quotation from the book which seems to represent both themes perfectly:
"When we came into the kitchen, my mother looked up and the whole history of his family and her family and ourselves passed over her face in one intuitive waltz of welcome and then of pain".
It's really clear that there is some disconnection between the boy and his family history when he is a child. I don't think it's childhood ignorance, but rather something that is being deliberately hidden from him. This is probably the perfect quotation to describe that situation and all its emotion.
In conclusion, I really enjoyed this book and I'm pretty glad I picked it up purely based on the title. It's taught me more than I've ever read about the Troubles in Ireland to be honest. (And if I'm going to be entirely honest, I tend to avoid books about the Irish struggles because it makes me very upset - I like a lot of Irish people and a lot of Irish people have been some of my best friends and my heart hurts when I read these books). The book was fantastic and I reccomend it to everyone who really wants to see a different kind of bildungsroman*.
*coming of age novel
About the Creator
Film and Writing (M.A)
150K+ Reads on Vocal
IG: @AnnieApproximately
Pronouns: (she/her/hers)
Reader insights
Be the first to share your insights about this piece.
Add your insights