Best Black and White Movies of All Time
The best black and white movies are among our most celebrated moments in cinema history.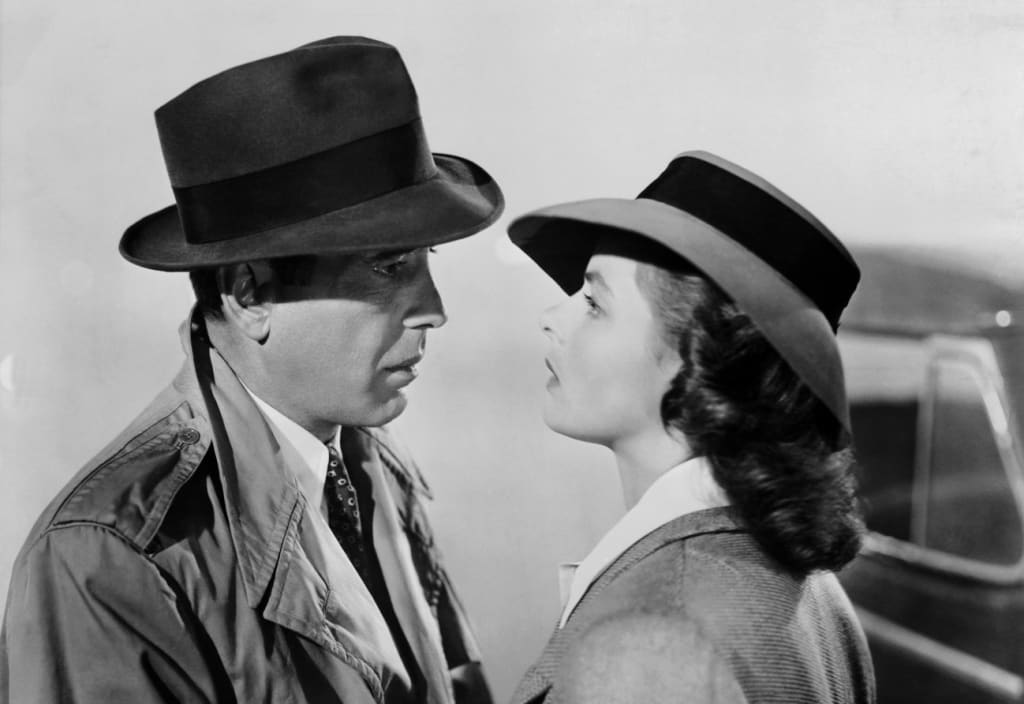 The best black and white movies of all time rank very highly on any list of the greatest films of all time. They feature titans of American film, and the names include luminaries like Cary Grant, Frank Capra, and the legendary Orson Welles.
Naturally, this is a tough list to crack, as the options are plentiful. But these select films are made by some of the greatest film directors and feature many of our finest actors. And now, without further delay, these are the best black and white movies of all time.
This movie features the legendary actor Humphrey Bogart as detective Sam Spade, a hardboiled investigator whose partner was killed during his last case. It's widely considered one of the first American film noir movies, and The Maltese Flacon helped lay the groundwork for the entire genre. It is on every list of the best detective movies of all time.
It set up a formula that would be repeated over and over in the years to come, but rarely as well, because The Maltese Falcon is one of the best black and white movies ever made.
Casablanca is a classic by any measure. It's about a jaded nightclub owner who runs into an old lover, Ingrid Bergman. Set during the early days of WWII, Bogart, a cynical American, runs a club for refugees in Morocco. Of course, things get complicated and there's a powerful decision to be made. Part film noir and part romance, Casablanca is one of the very best black and white movies of all time.
One of the best black and white movies that holds up particularly well today is All About Eve. It stars Bette Davis who plays a character whose reign as the "it" actress is threatened by the arrival of a new, younger actress.
The film would go on to win six Oscars, and had much to say about the issues in Hollywood; problems that can are obviously still alive and well today.
Sunset Boulevard is a near perfect film about a screenwriter who is hired to rework a faded silent film star's script. They end up developing a dangerous relationship; one that puts both of their careers on the brink of destruction.
We all know Hollywood loves making movies about Hollywood, but with Sunset Boulevard they created one of the best black and white movies ever made.
Frank Capra's masterpiece of a black and white movie, It's a Wonderful Life, has it all. Because it is the performance of Jame Stewart's career and Capra's most famous work, the movie has become a staple of the holiday season.
It centers around an angel who is sent from Heaven to help a desperately dejected businessman by showing him what life would have been like if he had never existed.
Audrey Hepburn and Gregory Peck are the star power behind one of the greatest black and while movies of all time, Roman Holiday. Hepburn isa modern day princess who rebells against her royal obligations and explores Rome by herself.
While out and about she meets Peck, and the rest is a romantic fairytale. It was Audrey Hepburns breakout role and dominated the Oscars in 1953.
Shane is a classic Western. It's a simple story made epic by some amazing performances, and it tells the tale of a mysterious drifter who rides into a tiny homesteading community. All of the people of the town love Shane— well, most of them.
A couple of troublemakers try to run him out of town, and the results are some classic scenes in the Western pantheon. Shane is clearly among the best black and white movies of all time.
12 Angry Men is a classic courtroom film about eleven jurors who are convinced of a mans guilt, while a lone hold out pisses off the rest of the group. It starts as a slam dunk case, but the more they look into it, it becomes a detective story that presents a ton of clues and creates doubt.
It's based on a play of the same name, and the entire film takes place inside the jury room. While that might seem a little claustrophobic to some, don't be discouraged as it's one of the best black and white movies of all time.
Citizen Kane is Orson Welles's magnum opus. After the death of a publishing tycoon, a group of news reporters scramble to find out the significance of his final word: "rosebud."
We are shown flashbacks from Kane's life, and from there we must figure out the meaning. Through their investigation we are witness to a fascinating man's rise to fame, and how it all came crashing down.
Lastly, we have an amazing film starring Jack Lemmon and Shirley MacLaine. The Apartment is all about a man who is attempting to rise through the ranks in his company by letting higher ups use his apartment for romantic flings. However, romantic issues in his own life soon come to a head.
Directed by the legendary Billy Wilder, the movie is a masterpiece on the human condition and widely considered one of the best black and white movies ever. The comedy/drama took home five Oscars, including best picture for Wilder.
movie
About the author
Joseph Farley is a North Jersey based writer who loves short fiction and stand-up comedy
Reader insights
Be the first to share your insights about this piece.
Add your insights