Best Quentin Tarantino Films Ever Made
A modern master of the medium, check out the best Quentin Tarantino films to grace the silver screen.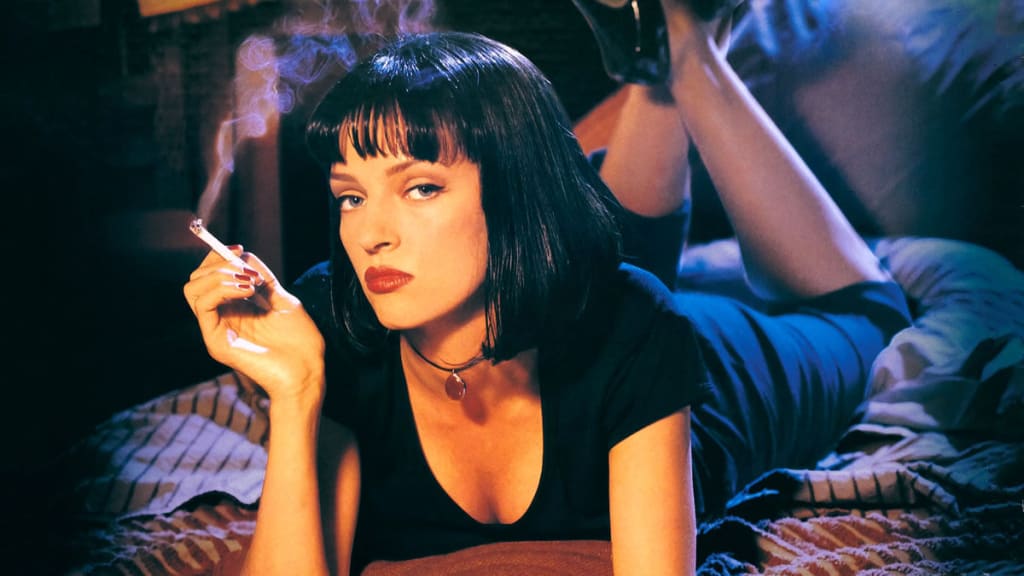 Simply put, Quentin Tarantino is one of the coolest, most emulated directors in modern memory. Tarantino films are known for their blistering dialogue, massive range of references to pop culture, and of course brutal, often sudden, violence. These are the hallmarks of a great Tarantino movie, and ever since the early 90s, fans have been clamoring over every movie he's released.
To say he is obsessed with movies would be putting it mildly, as the story of him writing Natural Born Killers and True Romance while working at a video rental store is almost as legendary as his films. Already considered one of the greatest film directors of all time, one has to ask: what are the best Quentin Tarantino films?
Django Unchained is the story of a former slave turned bounty hunter who ventures off to rescue his wife from a sadistic plantation owner. Django is joined by his mentor (who also bought his freedom), a German dentist played by Christoph Waltz. Together they make their way to the deep south, where they come into conflict with the brutal slave owner played by Leonardo DiCaprio.
It's one of his most controversial movies because of its depictions of slavery. Jamie Foxx is great as Django, and it's one of the best Quentin Tarantino films in part because of the challenging subject matter. The dialogue is trademark snappy, and there are buckets of blood in the films final moments. Only issue is the running time which comes in a little under three hours.
Inglourious Basterds is a revenge film about the killing of Nazi's, a great premise for one of the best Quentin Tarantino films to date. In German-occupied France, a young Jewish refugee witnesses the murder of her family by the brutal Colonel Hans Landa—played brilliantly in an Oscar winning performance by Christoph Waltz.
Years later the woman is running a theatre, and when she is approached by a Nazi officer to host a premier she agrees—and then plans to burn the place to the ground with tons of high ranking Nazi officers in it. She then comes into contact with a group of Jewish-American guerrilla soldiers led by Brad Pitt, and all hell breaks loose. Full of powerful exchanges and peppered with intense violence, this film shouldn't be missed.
Six criminals who are complete strangers are brought together by a crime boss to pull of a diamond heist—things go terribly wrong. Reservoir Dogs is Tarantino's directorial debut, and widely considered one of the most influential independent films of all time. Its importance to 90s cinema cannot be overstated, and it signified the arrival of a massive talent.
It introduced the world to what would become his calling card: pop culture, violence, and non-linear story telling. The film is both tense and hilarious, and watching them figure out who the undercover cop is at the warehouse is a high point in American cinema.
If Reservoir Dogs was Tarantino's Bleach, his follow up Pulp Fiction has to be considered his Nevermind. It seemingly came out of nowhere and exploded, becoming the first independent film to gross over 100 million dollars at the box office. In a highly stylized manner, the movie tells the story of a bunch of criminals around Los Angeles: two hitmen, a boxer, a gangster's wife, and diner thieves.
It helped revive the careers of many of the actors in it, and it also featured frequent Tarantino collaborator Samuel L Jackson as one of the hitmen. It's one of the best Quentin Tarantino films ever made, and even though it came out in 1994, it still feels fresh.
Kill Bill stars Tarantino muse Uma Thurman, and it's the story of a bride who wakes up from a four-year coma. The child she was carrying is gone. She must go after a team of assassins, a team she used to be a part of. It's one of the best Quentin Tarantino movies, and a classic of the revenge genre.
It's over-the-top bloody and has no shortage of severed limbs, but somehow the film still has a real emotional weight. the brilliant performance from Thurman does this, a role for which she was nominated for a Golden Globe.
Jackie Brown didn't stand much of a chance at getting the credit it deserved, mostly because it was the follow up to the era-defining Pulp Fiction. The film centers around Pam Grier, a stewardess who is smuggling drug money from Mexico to Los Angeles for an Arms dealer. When she gets caught by some agents with the cash and a ton of coke in her purse, they enlist her to help take down the drug magnet. It's really one of his most conventional movies, but that doesn't stop it from packing a heavy punch.
Generally considered superior to the great in its own right Vol.1, Kill Bill Vol. 2 is one of the best Quentin Tarantino movies ever made. It continues Uma Thurman's vengeance against her former boss and lover Bill, as well as introducing a host of other vintage Tarantino characters.
It all builds to a confrontation with Bill, the bride's former master and the man who ordered her death. The film works a little better than the first, because it isn't as ham handed in its violence—although it is still plenty violent! There is a lot more emotion here, and some of the scenes are among the finest he's ever penned.
The Hateful Eight is Tarantino operating exactly how he wants to: tons of talking followed by terrific bloodshed. It's packed with great actors and the scenes are so staged it almost seems like a play. The running time is a bit lengthy, but he places an intermission in between for people to stretch their legs. It all takes place in the dead of a freezing Wyoming winter, where a bounty hunter and his prisoner find shelter in a cabin currently inhabited by a collection of dubious characters. Will they make it through the night?
The second half is where it really picks up, and the ending is incredibly intense. It's one of the best Quentin Tarantino films ever made because it feels like a mix of all the things he seems so fond of in his earlier movies.
In Death Proof, two women meet in a bar to drink and hangout with their boyfriends before traveling alone to a Lake. They meet a Hollywood stuntman who wants to show them his car (Death Proof). Kurt Russell really shines as the stuntman, and while it's not Pulp Fiction, it's still one of the best Quentin Tarantino films. Also, it's one half of a double feature meant to re-create B movies of the 70s. While not his peak, he still brings enough of himself in a worthy collaboration with director Robert Rodriguez.
Lastly, True Romance wasn't directed by Tarantino, but in many ways it is the most Tarantino film on this list. It was the first screenplay he made, and it is about a comic book geek who marries a call girl after being set up with her. While trying to get her free from his pimp, things go off the rails. They steal his cocaine and hit the road, figuring they'll sell off for Hollywood.
The dialogue crackles and the violence always seems to come after some brilliant monologue, one of the most memorable being by Christopher Walken and Dennis Hopper. It's one of the best Quentin Tarantino films ever made, because it laid the groundwork for all the hallmarks we've grown to expect and love.
About the Creator
Joseph Farley is a North Jersey based writer who loves short fiction and stand-up comedy
Reader insights
Be the first to share your insights about this piece.
Add your insights