5 Superhero Christmas Movies to Watch Every Holiday Season
Here are five superhero Christmas movies fans can make part of their holiday tradition every year!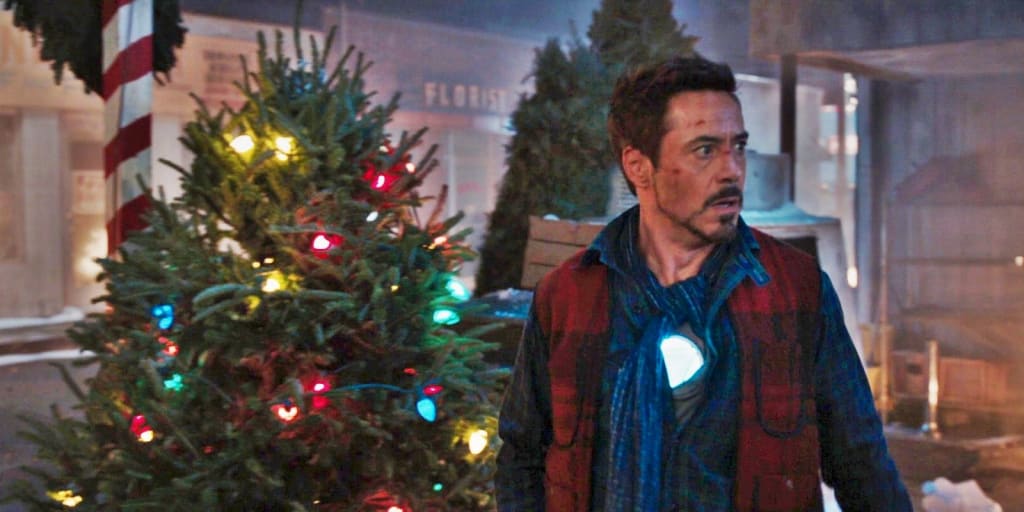 Tony Stark (Robert Downey Jr.) aka Iron Man - Iron Man 3 - Christmas movie
There is absolutely no denying that superhero movies are all the rage these days, and fans can't seem to get enough of powerful people saving the day. The only thing better than a comic-book-related feature like Spider-Man: No Way Home is one that also manages to focus on the magical time of Christmas.
Some might even say Santa Claus is somewhat of a hero himself, saving the day with Rudolph the Red Nosed Reindeer and Frosty the Snowman every time someone threatens to stop the yuletide occasion from going down. Of course, it's never a dull moment when the jolly fellow goes into full vigilante mode with his team of remarkable sidekicks.
But for those that are out there endlessly searching for any endeavor with some of their favorite big-screen heroes from Marvel or DC embarking on Xmas-themed adventures, then they should know, their efforts have not been for nothing. Out of all of the motion picture with caped crusaders and individuals with extraordinary powers, it would seem the holidays are never really a factor in the overall story.
However, this is not unfailingly the case, and after searching far and wide, several examples of such exhilarating Noel narratives do happen to exist. For those interested, here are five superhero Christmas movies fans can make part of their holiday tradition every year!
Iron Man 3 (2013)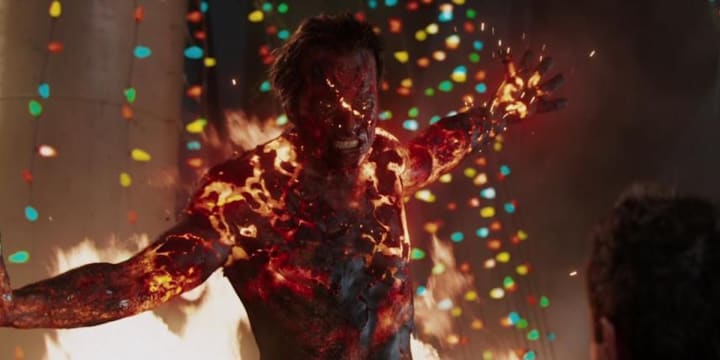 Ever wonder what would happen if a well-known man with facial hair lost his red suit around the holidays and had to figure out a method to make sure he could find a way to do his job without all of the usual bells and whistles? Well, if it were Santa Claus, he'd probably just throw on some sweats and a hoodie, but in Iron Man's case, Tony Stark was forced to think outside the box in Iron Man 3 when his suped-up fatigues weren't an option.
Iron Man 3 is the seventh movie to release that takes place in the MCU and sees Tony taking on a fake Mandarin in the form of an Extremis-ridden Aldrich Killian, but for a good portion of the film, Tony is without his suit, forced to rely on the only thing larger than his ego, his brain. Nevertheless, he inevitably Inspector Gadget's his way through adversity with some solid DIY accessories and eventually saves the day.
But, like most films by director Shane Black, the Christmas aesthetic is very present, and the storyline only enhances this notion. Tony pushes everyone away in the aftermath of the Battle for New York and finally learns the error of his ways with the assistance of a young boy named Harley, promptly changing into a better man on that very special day. The final moments may be missing Stark running through the streets offering everyone holiday cheer, but it's hard to argue that the ending of Iron Man 3 doesn't have all the feels one would expect from a feature of the yuletide variety.
Shazam! (2019)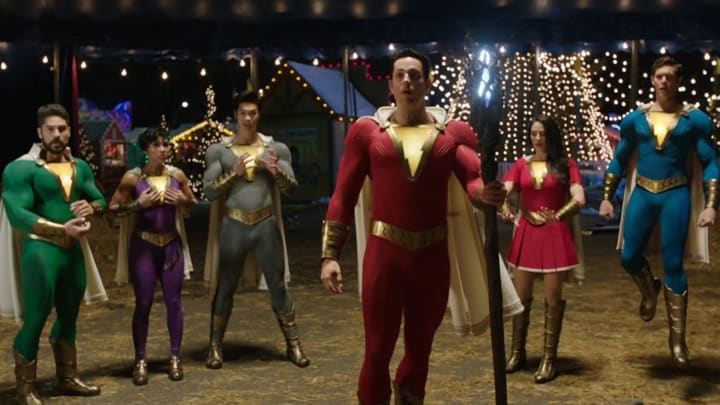 A lot of kids over the years have probably asked Santa for superpowers, and each time they are most assuredly pretty disappointed. The movie Shazam! offers a peek of what it's like to become a caped crusader with Superman-like abilities around the noel-themed holiday.
Shazam! may look like an ordinary superhero movie on the surface, but it stands out for many reasons. The tale of a young foster child named Billy receiving his extraordinary abilities, is a hilarious, action-packed affair that stands out as one of the better films the DCEU has released.
But what makes it a contender to be placed in the Noel flick category is that the movie is about family more than stopping evildoers and saving the world. In the spectacular story, Shazam! ends up recruiting his foster siblings to fight the villains at a Christmas Carnival of sorts, and then it caps off with showing them together around the holidays, which very much so makes it totally count as a Christmas movie.
Wonder Woman 1984 (2020)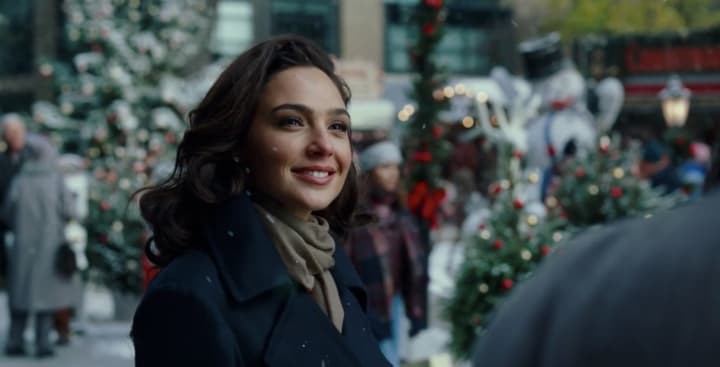 Every year people of all ages make wishes for a number of different things around the holidays like for that special gift or to be with the ones they love. A big aspect of the superhero sequel Wonder Woman 1984 is the act of wishing and the consequences that come with having them come true, whether it be good or bad.
The film teaches viewers it's not important to get everything you want but to accept what you have and accepting who you really are is what truly matters. The brilliant manner in which the core concepts of truth and honor are put on display acts as just some of the many stellar things about the ninth DCEU feature.
While Wonder Woman 1984 overall might not be what everyone expected, it still stands as a fantastic choice to put in the Christmas movie marathon every year. It solidifies this bold Yuletide nomination with its final scene with Diana walking through a lovely Xmas fair in the town square with a touching display of everyone enjoying the holiday cheer that will leave even the biggest Ebenezer Scrooge with a smile on their face. And then Wonder Woman flies through the sky like Santa and his reindeer, which is also pretty cool too!
Batman Returns (1992)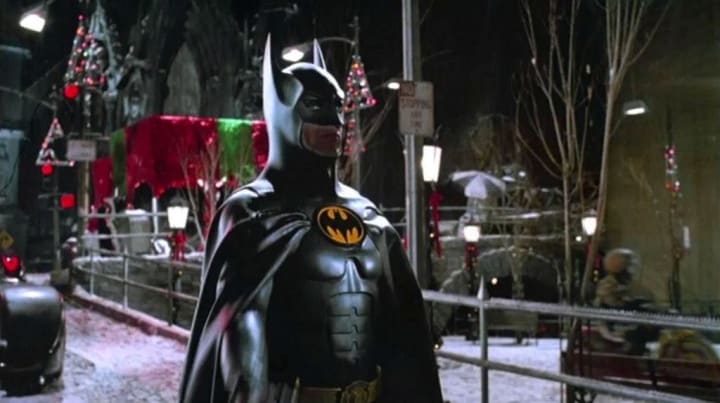 Tim Burton's Batman Returns is not a bright shiny affair like most films of both the superhero or Christmas genre but definitely fits the bill for uniquely merging the two in a memorable holiday experience every household should not be without. While the tale of Michael Keaton's Bruce Wayne taking on Danny DeVito's The Penguin while also dealing with Michelle Pfeiffer's Catwoman may lean hard toward the nightmarish side of things, it still has enough holiday fun lurking in the background to earn the honor of being an Xmas motion picture.
Whether it's the massive lit-up tree during the press conference with Max Shreck's holiday speech or the henchmen being shot out of presents, there is no denying that Batman Returns is, in fact, a superhero Christmas movie, and some would argue that its the best example of the two different genres uniting under one title.
Some may argue that Batman Returns may be too dark to be an option on such a light-hearted holiday. But many fans would disagree with anyone denying the claim that the dreary story wrapped in yuletide cheer is without a doubt an ideal item to watch on the special occasion known as Christmas Day.
Once Upon a Deadpool (2018)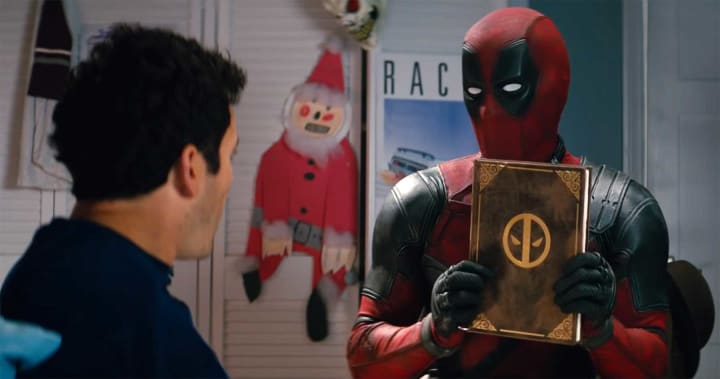 The last Marvel character fans would expect to have an almost family-friendly version of a holiday feature that nearly people of all ages can enjoy is the Merc with a Mouth. Deadpool, played by Ryan Reynolds in the films, is a filthy, foul-mouthed killer, but that doesn't mean he can't throw on some parental filters once a year, resulting in Once Upon a Deadpool.
The PG-13 re-cut of Deadpool 2 is a much more appropriate version of the sequel with some minor adjustments. Wade Wilson has outdone himself in this one, kidnapping the Wonder Years star Fred Savage by tying him to a bed to match how his character was seen in The Princess Bride.
Deadpool proceeds to read to the unwilling actor the new take on the sequel, and there is no shortage of gut-busting moments along the way between the dynamic comedic duo. All in all, this is just a PG-13 version of an R-Rated film drenched in some side-splitting yuletide hilarity that will certainly be a surefire way to liven things up this Christmas.
For more stories, articles and great content make sure to check out WrittenByDJR.com and ProducedByDJR.com. Also, follow me on Twitter @WritttenByDJR.
Reader insights
Be the first to share your insights about this piece.
Add your insights