5 Spirited Side-Splitting Christmas Comedies
Here are five gut-busting yuletide flicks that deserve spots in anyone's Christmas movie rotation.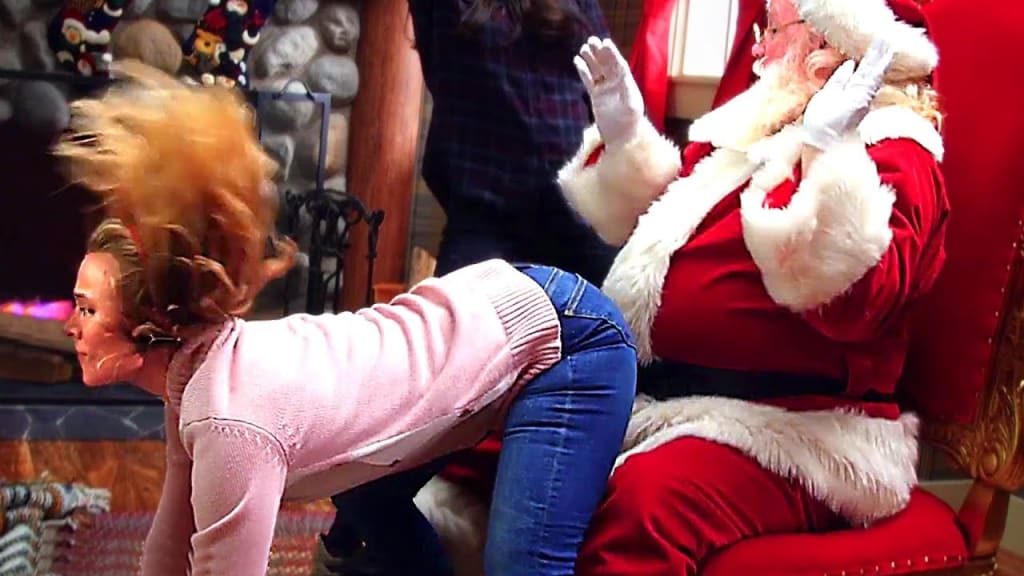 Image from 'Bad Moms Christmas' (2017)
Christmas movies are one of the best parts of that special time of year and always provide an entertaining means of getting into the yuletide spirit. While there are plenty of family-friendly classics, horror titles, or motion pictures chock full of emotionally powerful narratives, it certainly isn't an infraction worthy of naughty list designation to sit back and enjoy a humorous holiday feature.
Out of all the many gut-busting choices the seasonal genre has to offer, only a few can occupy the coveted spaces of one's holiday movie rotation. There is only so much time permitted every year to experience the exceptionally executed and sometimes explicit noel-centric hilarity and for those looking for five deeply funny Christmas movies to enjoy during the holidays, look no further than these outstanding options.
Surviving Christmas (2004)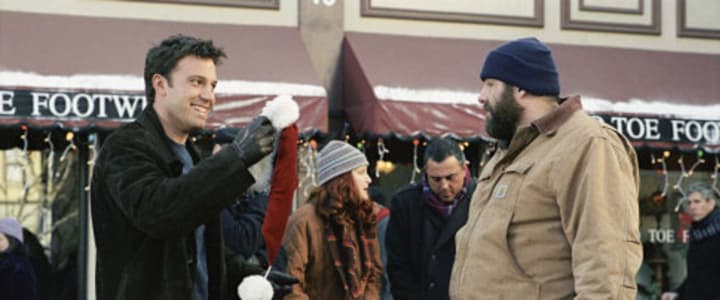 Surviving Christmas stars Ben Affleck, The Sopranos' James Gandolfini, Schitt's Creeks' Katherine O'Hara, and Bad Moms' Christina Applegate in a delightfully charming and side-splitting Christmas rom-com no fan of the genre should sleep on.
The story follows Affleck's comical take as an obnoxious millionaire that pays the people living in the house he grew up in to pretend to be his family for the holidays. The movie offers up some stellar jokes, impressive performances, and a touching message making this laughable yuletide flick worthy of a watch every December.
A Bad Moms Christmas (2017)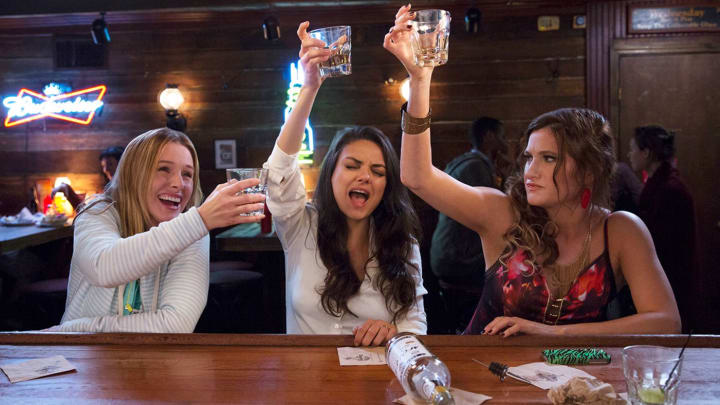 Producing a sequel to a successful comedy is no easy task, and many have fallen flat on their face trying. Add the challenge of making an amusing yuletide motion picture on top of that, and the hilarious Christmas comedy A Bad Moms Christmas becomes living proof that almost anything is possible in the film industry.
Comedic powerhouses Mila Kunis, Kristen Bell, and Kathryn Hahn link up their talents with some seasoned veterans of the game, including Cheryl Hines, Susan Sarandon, and Christine Baranski, to gift viewers plenty of holiday hilarity and lewd behavior every year.
Daddy's Home 2 (2017)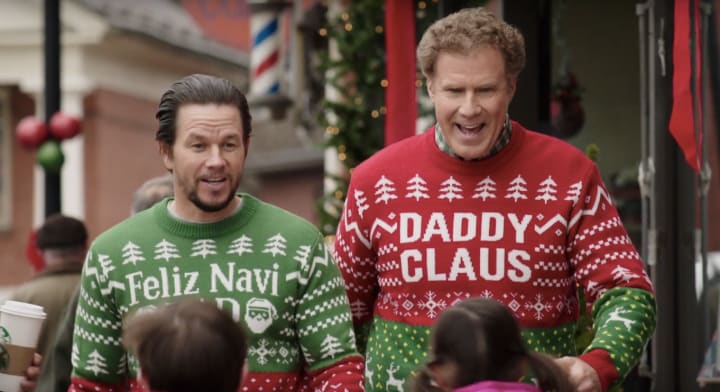 The first Daddy's Home film was a laugh-out-loud affair watching Will Ferell go head to head with Mark Wahlberg in some sinister Dad warfare. So when they decided to raise the stakes for the follow-up as a yuletide ordeal that pits generation against generation, there was no telling what fans were going to get with Daddy's Home 2.
The end result turned out to be an entertaining holiday romp with Mel Gibson and Jon Lithgow, adding some lively value to the satisfactory sequel that proves to be a reliable watch for anyone in search of a competent Christmas comedy.
Four Christmases (2008)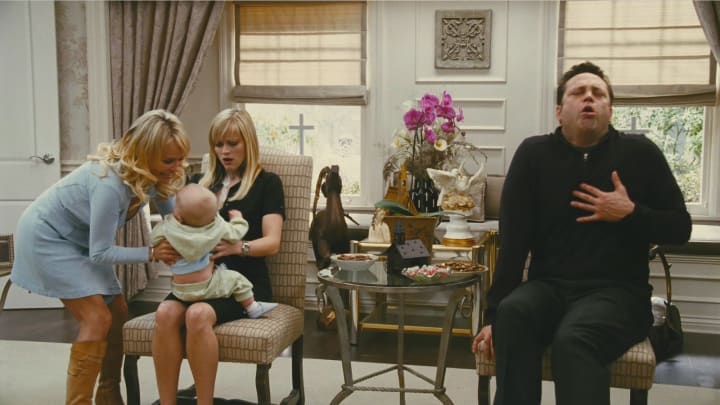 Trying to make time to visit all the in-laws and family members can seem like a formidable challenge, which everyone would rather not endure. For those looking for a movie that understands their turmoil and wants to offer them a raunchy Christmas comedy that showcases every absolute worst-case scenario that could occur when visiting loved ones on December 25th, look no further than the 2008 film Four Christmases.
Starring Vince Vaughn and Reese Witherspoon, along with a star-studded cast, Four Christmases delivers a gratifying yuletide tale full of ludicrous shenanigans and outrageous fun making it a must-see farcical festive feature.
Fred Claus (2007)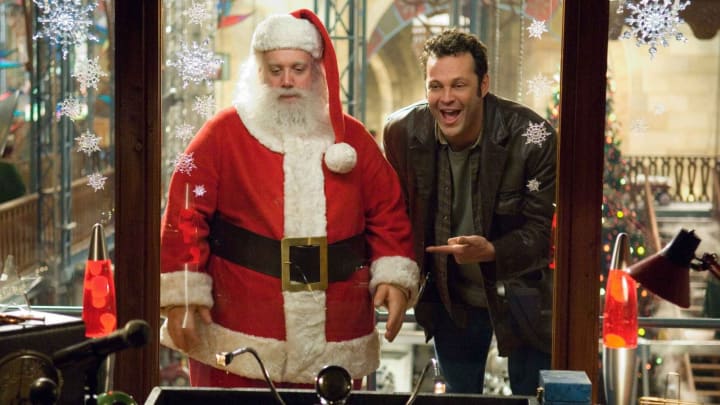 Vince Vaughn is a future Hall of Famer when it comes to the world of comedy movies with so many memorable titles like The Internship, Wedding Crashers, and Dodgeball. But along with Four Christmases, the amusing actor has another laugh-inducing yuletide motion picture on his resume where he happens to play the strapped for cash older brother of Santa named Fred Claus.
Vaughn's signature wit, along with Paul Giamatti as Old Saint Nick, make this Christmas comedy an absolute worthwhile affair around the holidays.
For more stories, articles and great content make sure to check out WrittenByDJR.com and ProducedByDJR.com. Also make sure to check out my work on Vimeo, Amazon Prime, and on Twitter @WritttenByDJR.