5 Free Streaming Services with Tons of Great Content
The ample amount of licensed material, exclusive content, and worthwhile originals will make these free streamers seem like the bargain of a lifetime!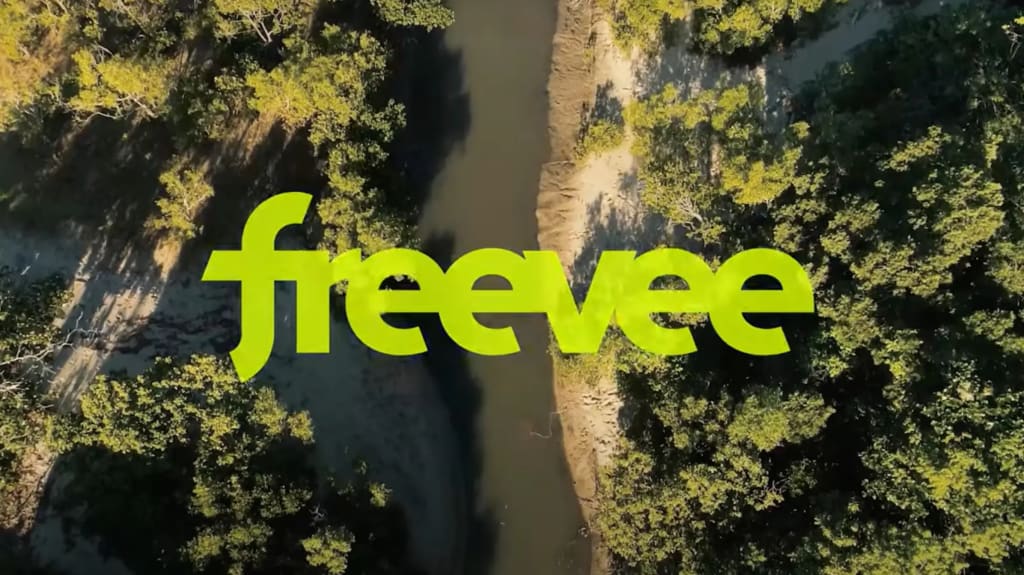 Amazon Freevee, formely known as IMDb TV
There is no denying that there are so many excellent choices out there when it comes to streaming services like Netflix, HBO Max, Hulu, Disney+, Apple TV+ and, well, it becomes abundantly clear there is no shortage of digital platforms for people to find things to watch. But some of the subscription fees can be a bit pricey, especially if individuals are dealing with more than one. Luckily there is a rather uncomplicated solution to this issue for those looking for alternatives to this dilemma but don't want to have to compromise when it comes to getting plenty of choices in compelling content.
The one thing that makes these five particular streaming services stand out is the fact that they don't require any money or fee to enjoy what they have to offer. Instead, all that is needed is a signup and the ability to endure advertisements from time to time. The ample amount of licensed material, exclusive content, and worthwhile originals will make these free streamers seem like the bargain of a lifetime, with it being almost impossible to argue that home audiences aren't definitely getting the better end of the deal.
Tubi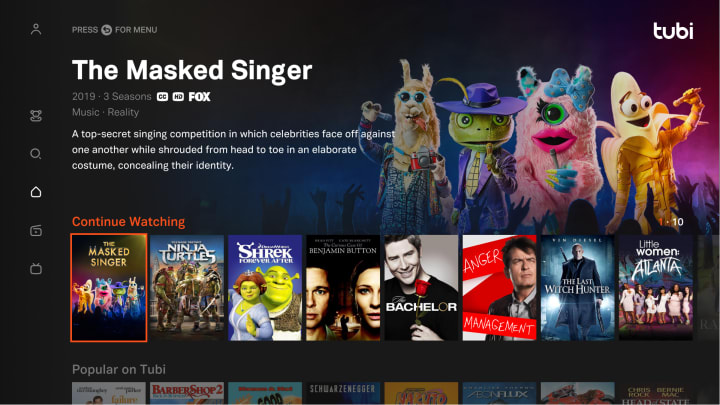 The ad-supported streaming service Tubi has been slowly rising the ranks in the streaming wars and has become the underdog to watch out for as they continue to expand. The service offers more than 35,000 titles as well as gives its users access to over a hundred sports and local news channels.
In 2021, the free-to-stream outfit started dabbling in original programming with over a dozen feature films and TV shows, including a true-crime docuseries and a gut-busting adult animated comedy.
Bottom Line: Tubi is a solid choice for anyone looking to enjoy great movies, memorable TV shows, and an ever-expanding catalog of exceptional original programming, with the only price being the task of watching some ads.
Originals
Movies: Corrective Measures, Titanic 666, War of the Worlds: Annihilation
Shows: Meet, Marry, Murder Hosted by Michelle Trachtenberg, The Freak Brothers
Documentaries: Mysteries from the Grave: Titanic, Suburban Nightmare: Chris Watts, Zombies: Prepping for the Apocalypse
Crackle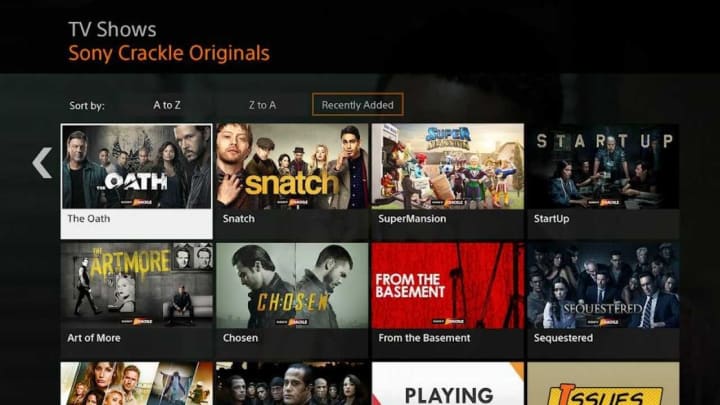 The free-to-stream ad-supported service known as Crackle was started by Sony and later sold to Chicken Soup for the Soul Entertainment, who are a dominant force in the streaming game with several other outfits under their belt, including Red Box, Popcornflix, Truli, and Pivotshare.
Their hard-hitting contender, Crackle, offers a slew of excellent titles that many would be hard-pressed to find anywhere else from a ton of everyone's favorite content providers, including A&E Networks, Sony Pictures, MGM, Universal Pictures, Warner Bros., and more. They also have an impressive lineup of originals with just enough unique flair to set them apart from the competition.
Bottom Line: Crackle is the ad-supported place to go to find hidden gems, forgotten favorites, and bold original content that is absolutely free.
Originals
Movies: Dead Rising: Endgame, Joe Dirt 2 Beautiful Loser, Office Uprising
Shows: StartUp, Snatch, The Oath, The Art of More
Documentaries: Anything Is Possible - The Serge Ibaka Story, Playing with Power: The Nintendo Story, Yelawolf: A Slumerican Life
Freevee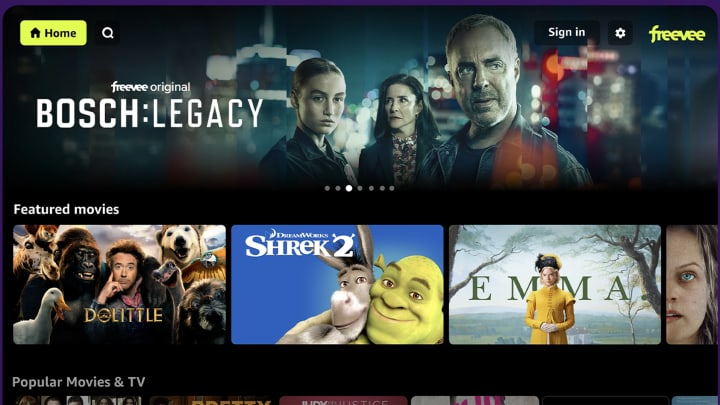 Freevee started out as a free ad-supported video channel in January 2019 that was available on the Amazon-owned online database IMDb, where it was called IMDb Freedrive before turning into IMDb TV in June 2019. It had a slew of excellent licensed titles, making it an ideal destination.
Then In 2022, the free streamer changed its designation once again to Freevee and that it would increase its output of original programming by 70%, making a robust move to have the AVOD become a significant player in the streaming wars. Its small lineup of originals has been very well-received amongst users, and some have garnered an impressive amount of critical acclaim showing off some legitimate potential.
Bottom Line: Freevee's fledgling lineup of original programming will only continue to expand, and its offering of licensed material makes the streamer formerly known as IMDb TV a worthwhile endeavor for those that don't mind ads and not having to pay a subscription fee.
Originals
Movies: None yet!
Shows: Bosch: Legacy, Leverage: Redemption, Alex Rider, Corner Gas Animated
Documentaries: Luke Bryan: My Dirt Road Diary, Moment of Truth, Top Class: The Life and Times of the Sierra Canyon Trailblazers
PlutoTV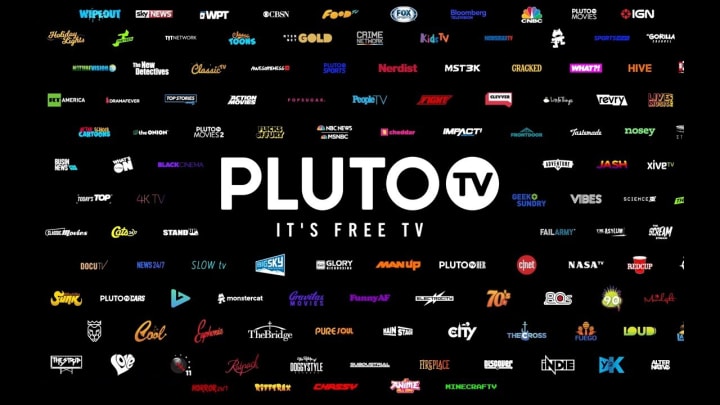 Pluto TV launched as a website in 2014 with around 100 curated channels but had to expand due to demand. In 2017 the platform had reached 15 million users, and two years later, it was purchased by Viacom and today sits under the Paramount Streaming umbrella. As of May 2022, the service has over 250 active channels, with each containing a linear stream of videos playing one after another.
Unlike other streamers that allow users to watch anything they want on-demand, Pluto TV runs similar to what users would expect from a cable TV channel or radio station. It's more of a streaming TV service than anything else, similar to that of Sling TV, YouTube TV, or Hulu + Live TV. Viewers can drop into channels organized into curated sections comprised of a massive amount of licensed content, and all they have to do is endure commercials from time to time. An account is not even required, although if one does signup, certain extra features are unlocked.
Bottom Line: If the amount of content available on other streamers make users feel understandably overwhelmed or if there are individuals out there that suffer from choice paralysis, then Pluto TV is the top-notch choice that will not disappoint anyone looking for an option they can just dive right into and channel surf like the good old days of small-screen life.
Originals
Shows: Season 4 of Bajillion Dollar Propertie$
Notable exclusives: Home of all Professional Bull Riders' RidePass content
The Roku Channel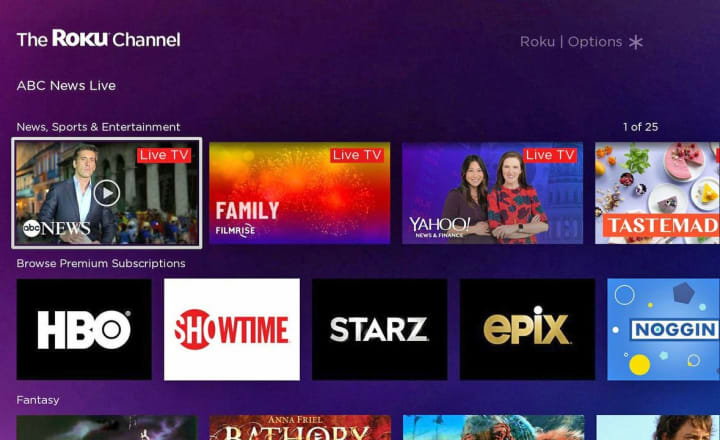 Roku started out as just being the digital media player that viewers enjoyed their streaming content on, but things changed in September 2017 when the ambitious tech outfit decided to take its chances in the streaming game with an ad-supported channel available on their players. Things apparently worked out for that gamble when they made The Roku Channel a standalone site to be available to a larger user base in August 2018.
Since then, The Roku Channel has expanded beyond just offering up licensed TV shows and movies. In January 2021, they decided to acquire the library of content consisting of 75 originals from the defunct short form streamer Quibi, which contained a smorgasbord of star-studded scripted and non-scripted titles. The streamer continues to add impressive titles to its lineup of critically acclaimed and award-winning originals, and in 2022, The Roku Channel made a deal with Lionsgate that will have blockbuster films stream for free on the platform, including John Wick 4, Borderlands, and The Expendables 4.
Bottom Line: Roku has proven to be a force to be reckoned with in the streaming wars, and it will be very interesting to see what the future holds for the industry's former outlier turned serious contender. Until then, the service is a magnificent choice to enjoy spectacular content that doesn't cost anything.
Originals
Movies: Zoey's Extraordinary Christmas (Special)
Shows: Swimming with Sharks, The Newsreader, Sam Raimi's 50 States of Fright
Documentaries: Slugfest: DC vs Marvel, Blackballed, The Fix narrated by Samuel L. Jackson
If you enjoy my articles, lists, stories, and more, make sure to click SUBSCRIBE to not miss any new content. And if you want to help support WRITTENBYDJR, please feel free to PLEDGE SUPPORT or leave a TIP. Any support is always extremely appreciated, and I would like to thank everyone for taking the time to read my work.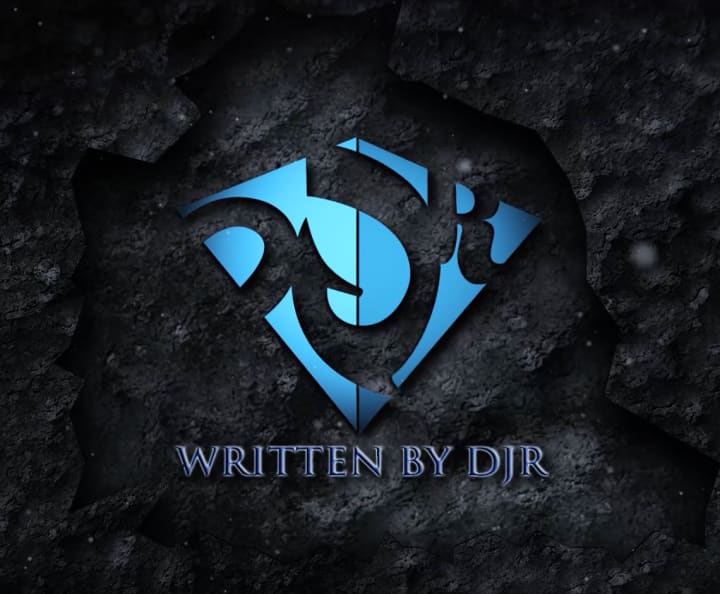 Make sure to check out WrittenByDJR.com and ProducedByDJR.com. Also, check out my work on Amazon Prime and Vimeo, and make sure to follow me on Twitter @WrittenByDJR.
Reader insights
Be the first to share your insights about this piece.
Add your insights