5 Mind-Bending Shows Fans of Severance Need to Check Out!
Severance fans should have these thought-provoking titles on their radar if they are looking for a similar experience.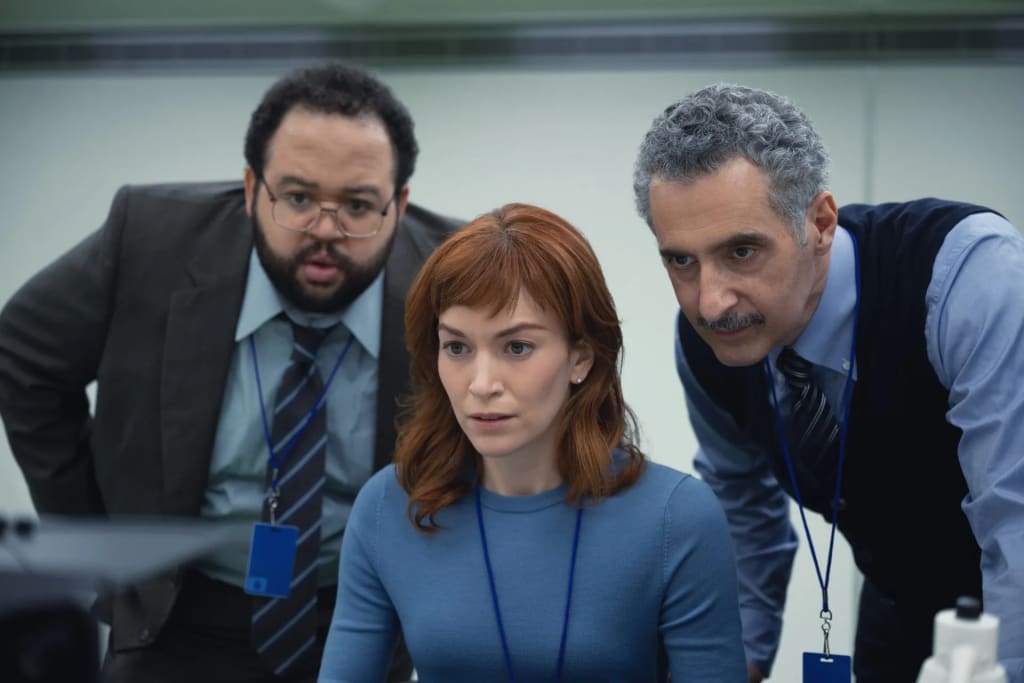 Severance - Apple TV+
There are so many things that fans love about the Apple TV+ series Severance, and the one thing that everyone can absolutely agree on is that the mystery behind it all is really what keeps viewers coming back for more. There are some serious secrets hidden down those white hallways on the Severed floor and the more answers viewers get, the more the mysterious conspiracy expands, making it an ideal affair to enjoy over and over again.
It's hard to find shows that stimulate the kind of curiosity and intrigue that Severance has been able to pull off, and finding an experience on the small screen that matches that would seem like it would be all kinds of impossible. But luckily for fans out there, that is simply not the case, and instead of getting Severed until season 2 comes out, these incredibly entertaining options are sure to keep everyone pleasantly enthralled until the next set of entries arrives.
Homecoming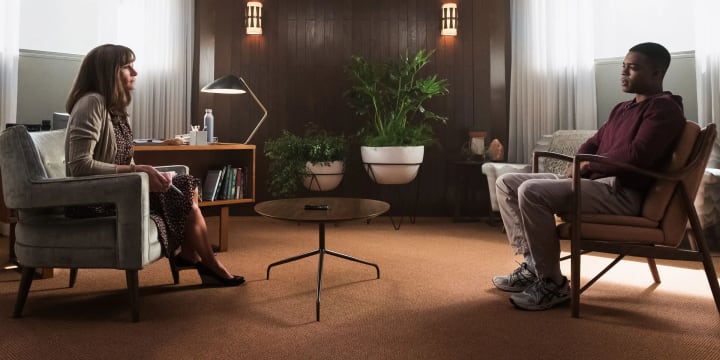 Homecoming has an eerily enticing storyline that is showcased brilliantly through its mesmerizing format that not only engages viewers but also keeps them wanting more. The series follows a Lumon-esque company called the Geist Group and the mysterious "Homecoming" initiative that has to do with a new treatment designed for the mental health of soldiers returning from combat.
The first run of the Amazon anthology series follows a Department of Defense audit into the project, prompting one of the former workers to slowly remember things weaving together a hauntingly unethical experiment. The second outing follows the aftermath adding even more insight and intrigue to the fascinating psychological thriller.
The show based on the Gimlet Media podcast of the same name has an all-star lineup featuring Julia Roberts, Janelle Monae, Hong Chau, and Joan Cusack, just to name a few, and the critically acclaimed, award-winning series is a perfect endeavor for anyone looking for something to enjoy post Severance.
Westworld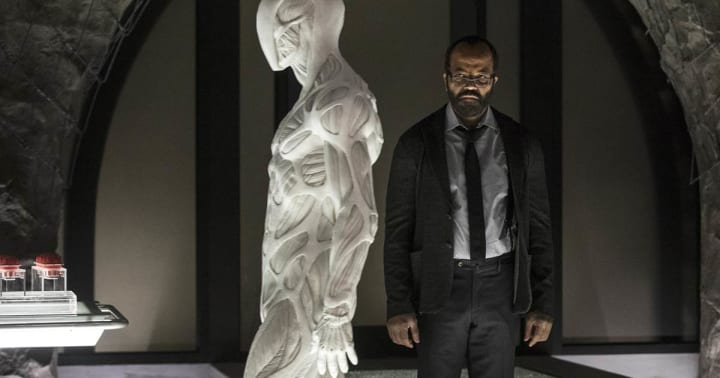 The HBO series Westworld is yet another fine example of a series that keeps the audience guessing at every turn with a unique take on human behavior and the future of technology. The pulse-pounding and rather thought-provoking narrative is perfectly presented as an enigmatic visual maze that uses memory and time jumps to keep the audience engaged as well as guessing the entire time. The well-crafted remake of the 1967 feature of the same name follows a Western-style amusement park in the future with lifelike robots that rise up against their human masters.
The critically acclaimed series goes a step further than Severance and looks at what it's like to have a workforce that already are literal robots that attempt to escape from their corporate, money-driven oppression in a much more violent manner. The thought-provoking narrative with poignant issues regarding the morality of playing god, data mining, and automation is, without a doubt, a well-casted, visually stunning science-fiction drama that pairs perfectly with Apple TV+'s Severance.
Mr. Robot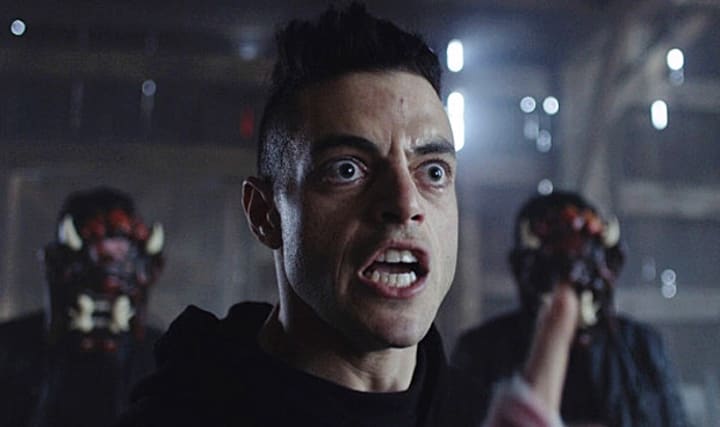 Mr. Robot is a series fans of Severance absolutely need to have on their radar and has a provocative narrative with yet another tale of an unlikely protagonist taking on a massive conglomerate with a god complex that is up to all kinds of secret nefarious endeavors. The superbly-designed show follows a depressed, socially awkward cybersecurity engineer recruited into a group of hackers hellbent on destroying all debt records held by the largest company in the world, E Corp or Evil Corp.
While the mystery is nothing short of magnificent, the way Mr. Robot brings the viewer into the mix by having the main character Elliot, played by Academy Award-winner Rami Malek, continually talk to the viewer, making everyone feel like their part of this outstanding psychological thriller drama.
Devs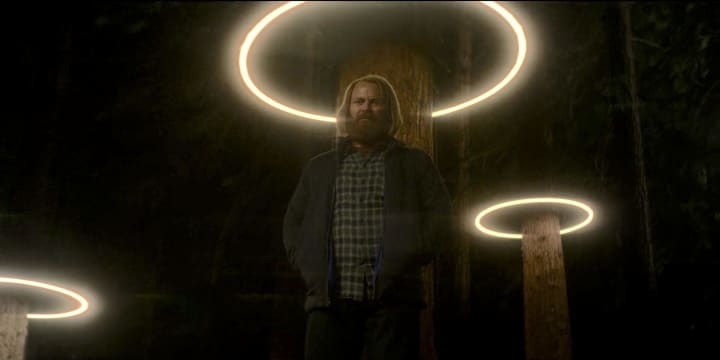 Devs has a lot of things in common with Severance. The FX series' narrative takes place in the not-too-distant future and follows a computer engineer's investigation into the mysterious death of her boyfriend that is directly linked to a secret development division at a company designing game-changing technology with a leader that acts like an eccentric, all-knowing god.
The immediately absorbing miniseries is from Alex Garland, the filmmaker responsible for Ex Machina and Annihilation, with a stellar cast that includes Nick Offerman, Sonoya Mizuno, Cailee Spaeny, and Jin Ha. Severance fans will appreciate the captivating exploration of themes relating to determinism and free will that are just another exceptional part of the overall mystery Devs has in store for viewers.
Black Mirror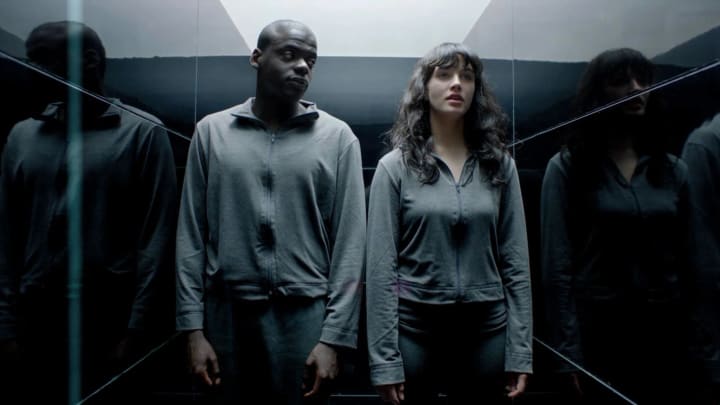 Black Mirror is the undisputed champ at tech escalation paranoia and should essentially be seen as a perfect follow-up for anyone that can't get enough of Severance's hauntingly accurate take on a potential future workforce that involves microchips embedded in people's brains to erase all memory of their workday. Stories as wild and engrossing as the hit Apple TV+ series are this dark anthologies specialty, with each iteration offering up its own unique tale of how truly terrifying technology can become.
So many things people take for granted are turned into menacing monstrous forces of evil in well-crafted iterations that are sure to spark all kinds of debate from the Netflix anthology series. Social Media, nanny cams, video games, and more are all taken to some truly mesmerizing and horrifying places, and Black Mirror has plenty of thought-provoking installments that are sure to hold over Severance fans before season 2 arrives.