On The 10th Day Of Christmas My Doctor Gave To Me: 10 Killer Christmas Trees!
The Christmas Invasion - 2005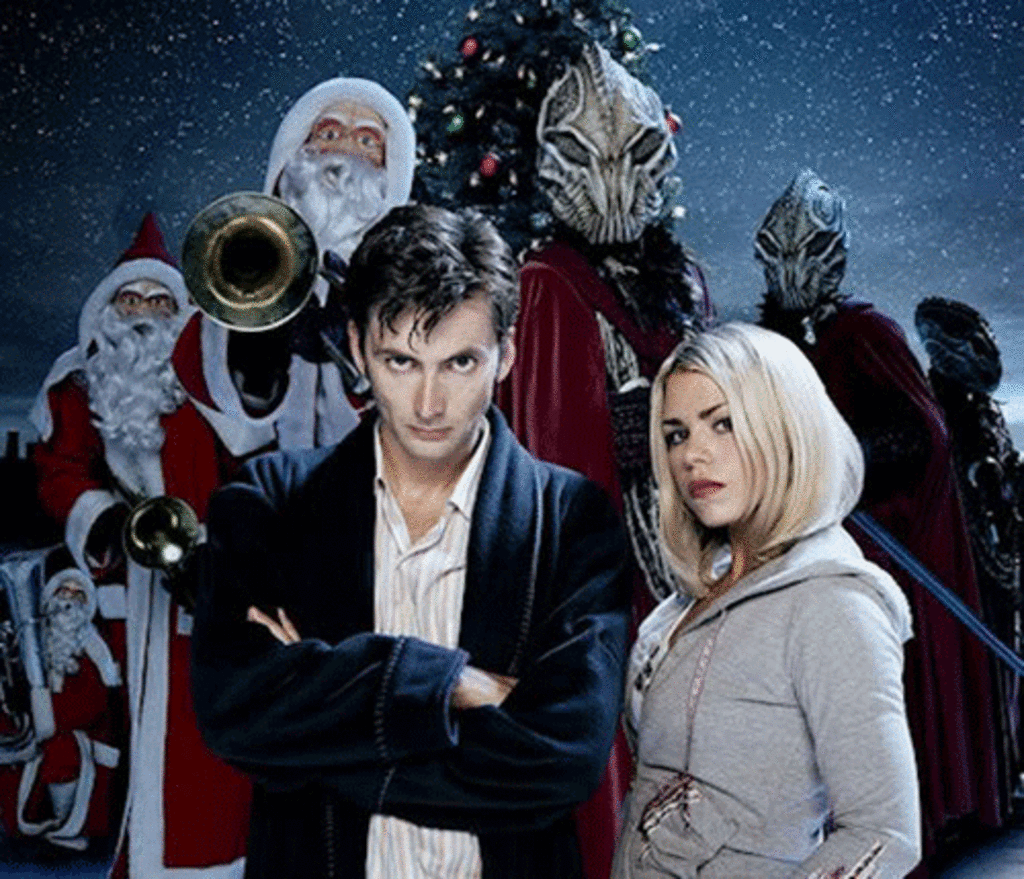 2005 is the year we saw Doctor Who make an exploding return to our screens. Christopher Eccleston portrayed the Doctor when it came back in 2005. Eccleston lasted 1 Series and left after that. Which means we saw our first 'New Who' Regeneration! David Tennant has taken up the role and is now in charge of the TARDIS. It is Christmas Day and the Doctor and Rose are in a spot of trouble. Read on for more.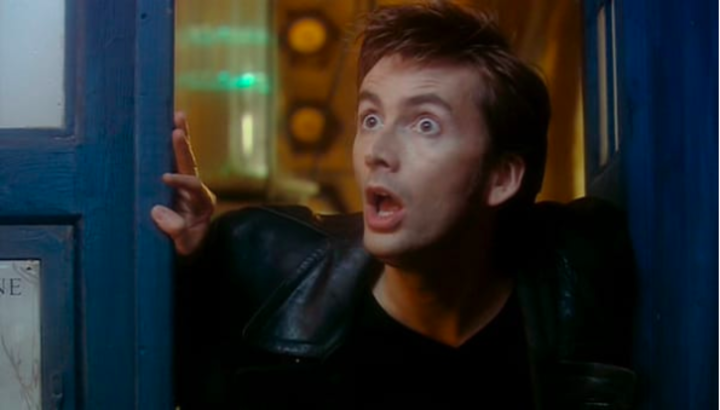 *Warning, contains Spoilers*
With a new Doctor in charge of the TARDIS things have changed for Rose Tyler. Rose has never seen the Doctor Regenerate before so she was a bit shocked. With a giant rock starting to hover over London, the city begins to panic. With the Doctor asleep after Regenerating Rose is left with Mickey (Noel Clark) and Jackie (Camille Coduri) Rose's mum. People begin to be summoned and stand on the edge of the roof of their buildings. The Sycorax are on board the rock and summon the TARDIS, Rose, Mickey Harriet Jones and some others things get serious. We previously saw Rose, Mickey and Jackie take the Doctor into the TARDIS a they were scared. and needed help. Jackie went back to the flat for food but the TARDIS was teleported on board the Sycorax's ship. A cup of tea is seen spilt near The Doctor sleeping and wakes him up. A cup of tea is all he needed. A fight breaks out between the Sycorax leader and the Doctor. The Doctor gets his right hand chopped off! But as the Doctor is still partly Regenerating he Regenerates a new hand. The day is saved when the Doctor throws a Satsuma at the button and the Sycorax leader falls to his death. The Doctor saves Christmas for the World! Will this be the only time he saves Christmas? Of course not! More on the way!!
Jackie Tyler claims she is 'gonna get killed by a Christmas Tree'.
In my opinion this Christmas Special is the best way to start of the Festive Specials. This was David Tennants first proper Episode of Doctor Who and he played it extremely well. We are all proud of you David! This episode comes to show that once the Doctor has regenerated he will take a while to get in to the body properly. Seeing the Doctor getting his hand chopped off was really good. This is because we didn't see blood because he was still regenerating so he could heal the blood and grow a new one with a click of the fingers. The best line of this Episode has to be 'I'm gonna get killed by a Christmas Tree!'. Class line. Good old Jackie Tyler there!
To get the Festive Season started I rate this Episode a big 5/5 Stars!!
scifi tv