'Doctor Who' Fans Celebrate the First Anniversary of Jodie Whittaker as the Doctor
Fans have been sharing their wonderful thoughts on Jodie Whittaker.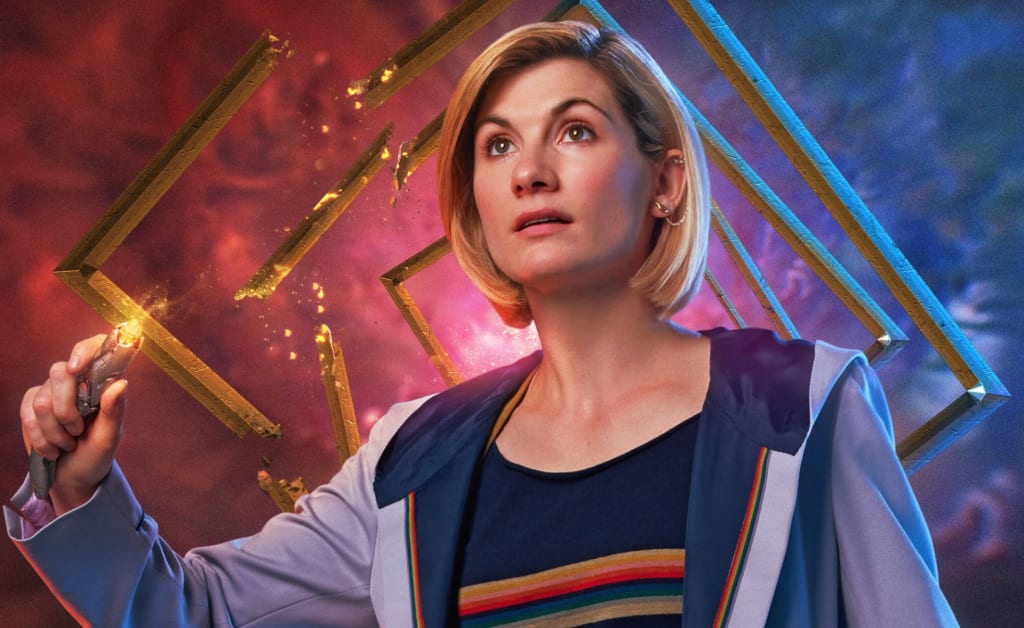 'Doctor Who' [Credit: BBC]
2017 was the year of sadness and excitement for Doctor Who fans. In early 2017, current Doctor at the time Peter Capaldi announced he would be stepping down as the Doctor and Series 10 (ending in July 2017) would be his final series. Capaldi, [Pearl] Mackie and [Matt] Lucas all bowed out in the Christmas Special "Twice Upon a Time," which saw David Bradley portray the First Doctor.
It was kept so secretive that the new star who was casted was not allowed to tell anyone, so it wasn't leaked out. However, during the Wimbledon Men's Final on 14th July 2017, the BBC revealed who will be replacing Capaldi. For the very first time, a woman had been cast as the main lead, as Jodie Whittaker (Broadchurch, Black Mirror) was announced as the Thirteenth Doctor.
Whittaker was joined by three companions Bradley Walsh, Tosin Cole and Mandip Gill for her first series [11]. The series ran for ten episodes and one special episode on New Year's Day 2019. Her debut episode aired on Sunday, 7th October and it's already been a year since Whittaker's first full appearance. To celebrate the occasion, fans have been sharing their love for the Thirteenth Doctor on social media.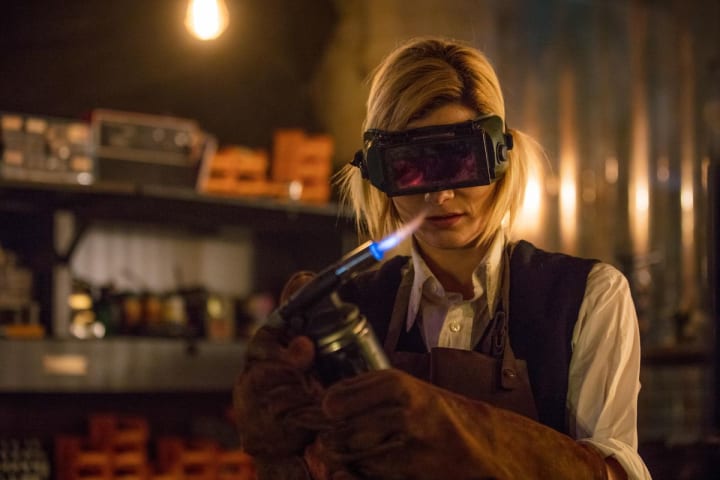 On 7th October, 2019, it was just a normal day in Sheffield until a woman fell out of the sky, crashing through a train roof. Whittaker's first full episode, "The Woman Who Fell to Earth," was watched by 8.2 million people as the episode broadcasted on BBC One, peaking at nearly 9 million towards the end. The consolidated figures showed the series opener was watched by 10.54 million people, making it the second most watched series opener since 2005.
As Series 11 went on, the love for Whittaker grew stronger, with some fans saying she's their favourite Doctor so far. Vocal Media writer, Lewis Jefferies, has been asking on Twitter for fans to share what they love about the Thirteenth Doctor.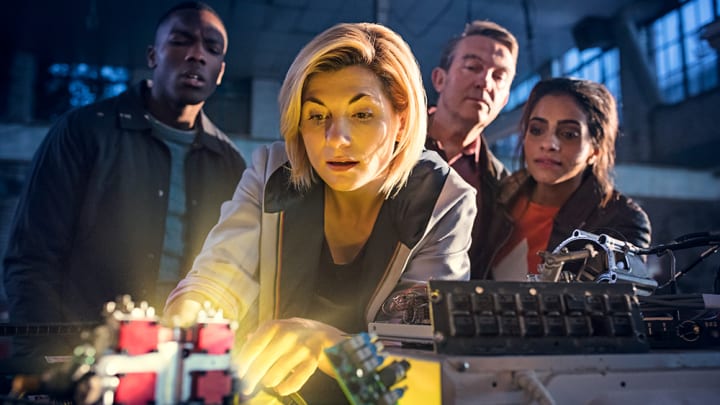 She may just be a traveller, but there's a large fanbase out there for the first female Doctor. One user on Twitter said "13 is a ray of sunshine" and has a "touch of dark hiding beneath the surface":
Another Twitter user said Whittaker's "era so far is lovely" and "episodes like 'Rosa' and 'Demons of the Punjab' are simply masterpieces":
As comments came flooding in, there was a lot of love for one particular episode. "It Takes You Away"—the series' penultimate episode—written by Ed Hime appears to be a fan favourite episode from the series.
Lewis says Whittaker "really shone in that episode" and Segun Akinola's music track "really defined Whittaker in that scene":
Users were quick to agree with Lewis, as someone said Whittaker acts "incredibly Doctor-y when alone with the Solitract" and that it's "refreshing to have a northerner as the Doctor":
With "It Takes You Away" proving to be a popular episode, Doctor Who fans can get excited as according to Hime's online CV, he's back to write another episode in Series 12.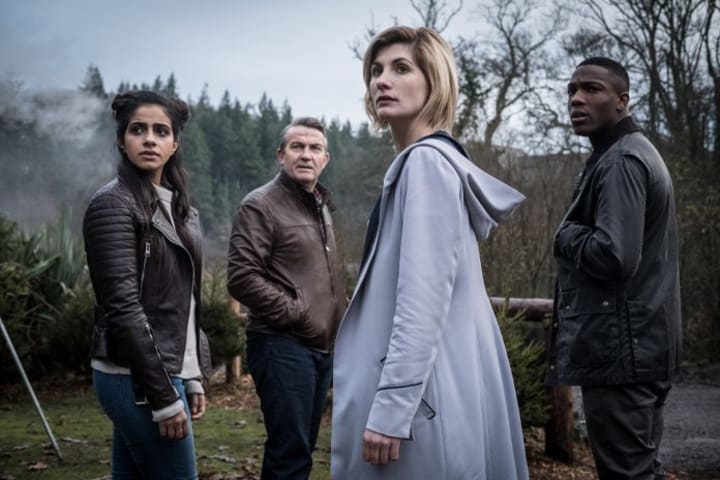 What was interesting is that many people had worries about a female taking on the lead role of the Doctor, however Jodie Whittaker proved there was nothing to worry about. Whittaker "strikes a fabulous performance" in many scenes like on the crane and in more emotional circumstances. Twitter user @CompanionsOfWho reviewed Whittaker's first year by saying:
"So having worries of whether a female Doctor would work on the show, Jodie Whittaker instantly proved me wrong with her famous train scene! It was from this moment I realised that she is the Doctor. My love for her through Series 11 actually grew and no she's currently my 3rd best incarnation. From her crane scene to more emotional scenes Jodie strikes a fabulous performance in every episode. Her dynamic with the companions is good but definitely needs improving on next year. Just a joy to watch ringing in fresh energy ! I hope Chibnall has more scenes of the fam questioning her about her past so we can see other sides to 13. I don't want a dark 13 but I'd like her to snap ! Can't wait.
To round that off, another user on Twitter explained that even though the first episode didn't have any opening titles, the new Doctor was "introduced well," along with having a "deliciously nasty villain" to open the series.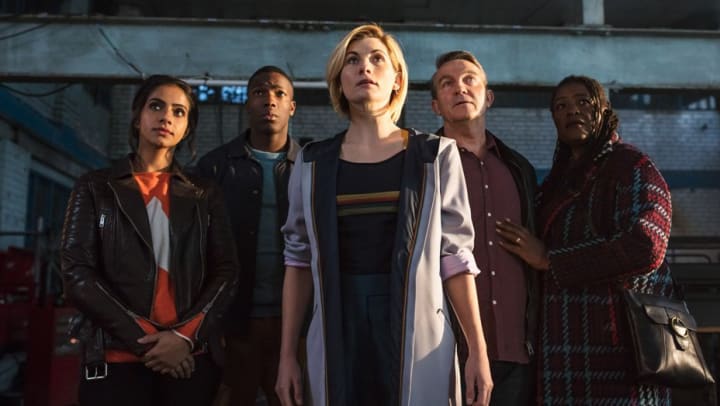 Whittaker and her TARDIS team will be returning to Doctor Who as Series 12 will broadcast in "very early 2020." The upcoming series is looking to be a whopper, as it's been confirmed fan-favourite monster, the Judoon, will be facing the Doctor for their first full story since 2007. Not only that, fan photos of the series being filmed shows the return of the deadly Cybermen, last seen in 2017, causing Capaldi's Twelfth Doctor to regenerate.
For now, the waiting game goes on a bit longer, but it seems Series 12 is going to be worth the year wait!