Christopher Eccleston Was Inches Away from Returning to 'Doctor Who' in 2013
The 9th Doctor has not returned since he departed in 2005.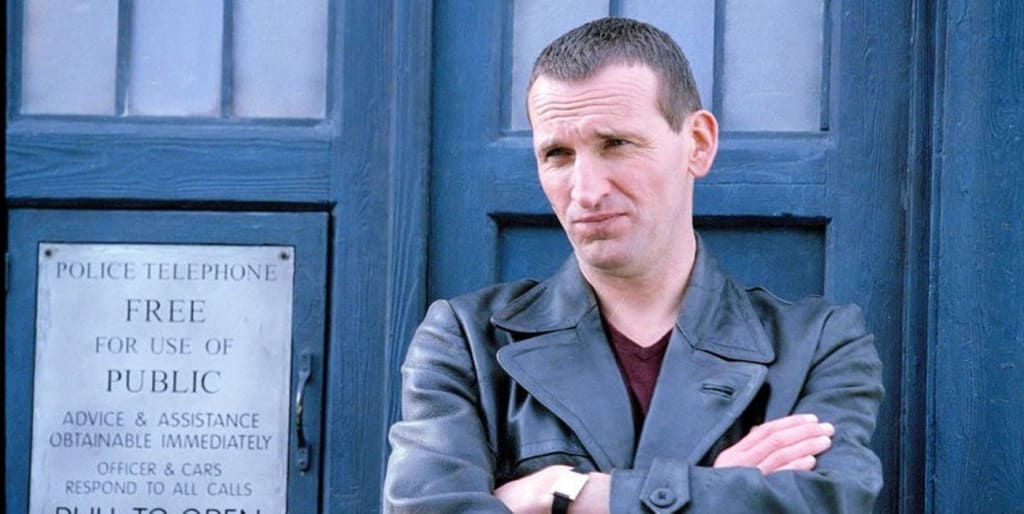 'Doctor Who' [Credit: BBC]
2005 saw the highly anticipated return of Doctor Who when writer, Russell T Davies, revived the show after it was cancelled in the 80s. Actor, Christopher Eccleston, was cast as the Ninth Doctor, who was accompanied by Billie Piper, actress of Rose Tyler.
Eccleston's reign as the Doctor was short lived following behind-the-scenes rows with producers (or so it seems) and viewers were shocked to see the Northern Doctor regenerate into David Tennant so soon.
Leading the show for only Series 1, Eccleston parted ways with the hit BBC sci-fi show, whilst Piper continued as the companion and travelled with Tennant's Tenth Doctor for another series before handing the companion TARDIS key to Freema Agyeman.
Since his departure, Eccleston has never returned to Doctor Who, leaving fans wondering if we will ever see the Ninth Doctor again. It seems unlikely that we will see Eccleston reprise his role as the Doctor, but it almost happened in 2013 for the Fiftieth Anniversary.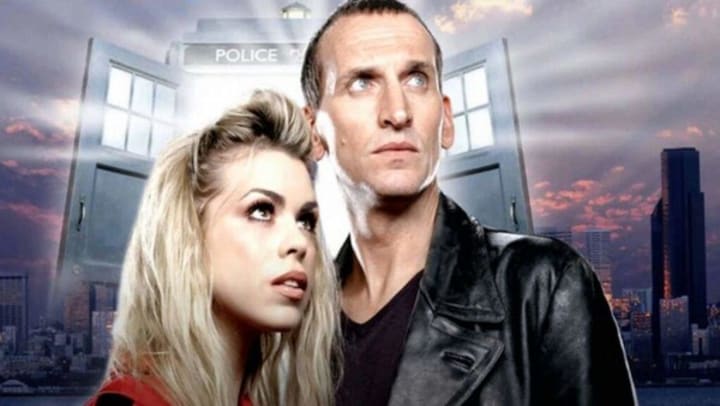 Former Doctor Who show runner, Steven Moffat, has revealed his original plan for the much-loved special episode "The Day of the Doctor," which sees three Doctors face each other, ahead of saving Gallifrey.
In an interview with the Radio Times, Moffat said:
"The first version was David [Tennant], Matt [Smith] and Chris [Eccleston] together. With whatever involvement we could contrive for the other Doctors, but—being brutal—it had to be Doctors that still looked like their Doctors."
He then went on to say:
"I knew that Chris was almost certainly going to say no. I met him a couple of times and he was absolutely lovely."
As suspected, Eccleston said no to returning, despite being talked 'three-quarters' into returning by the former show runner. Instead of immediately saying no to returning via email, his agent or over the phone, Eccleston respectively agreed to meet Moffat—leading to several meetings—and then gently declining the role in the outstanding special episode.
"He met with me because he didn't want to say no through his agent or a phone call or email. He wanted to do it personally. And I three-quarters talked him into it."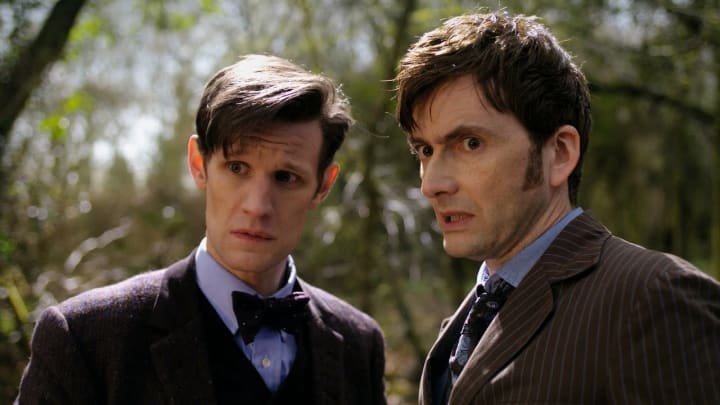 After declining, it was time for Plan B for Moffat, leading to the now late Sir John Hurt taking on the role of the secretive War Doctor – an incarnation of himself the Doctor tried to forget. With Hurt's role coming in at last minute, Moffat said it was a nightmare to get the episode to work as they were weeks away from filming. Moffat explained:
"We had to work out what else to do. At that point neither David nor Matt were under contract either. I had Jenna [Coleman]. And I did come up with a plotline that was just Jenna. It was a nightmare. We're weeks from filming. A production team is assembled, people are doing storyboards and I don't even know if anyone who has ever played the Doctor is going to be in it."
After everything went smoothly (including smuggling Tom Baker to Cardiff for his cameo), the episode aired with a bang and fans loved it. Since the Fiftieth Anniversary, the show has continued to take fans through all kinds of adventures with Capaldi's Twelfth Doctor, who was joined by Clara and Bill Potts [Pearl Mackie]
Jodie Whittaker is now the current Doctor, who is currently filming her second series in the role, which is expected to air in early 2020. Bradley Walsh, Tosin Cole and Mandip will all be re-joining Whittaker as they face the Judoon and the Cybermen.
Are you excited to see what happens in Series 12?