X-Rated Avengers
Dylan Ryder gets to grips with two villains.
Dylan displays one of her many shapely assets.
While I love comics, recent Marvel films have left me disappointed and out of pocket. Companies are clever as they know producing a film for a graphic novel literally brings their story to life—which often shifts more books. In some cases it can even produce a life for a comic book which hasn't actually sold well, Blade being a good example of this. With these comic book characters hitting the big screen, it's only natural that they will hit the small screen as well. Porn companies have a long history of parodying various films and the super hero genre is no exception. So in May 2011 the XXX Avengers was released on DVD by porn mega giants "Wicked Pictures."
The film boasted a ton of porn celebrities such as Lisa Ann, Tommy Gunn, and Alektra Blue. While am not 100% how the DVD sales went, I found my attention shifting to the other megastar on the film; Dylan Ryder.
"Avengers... cum!"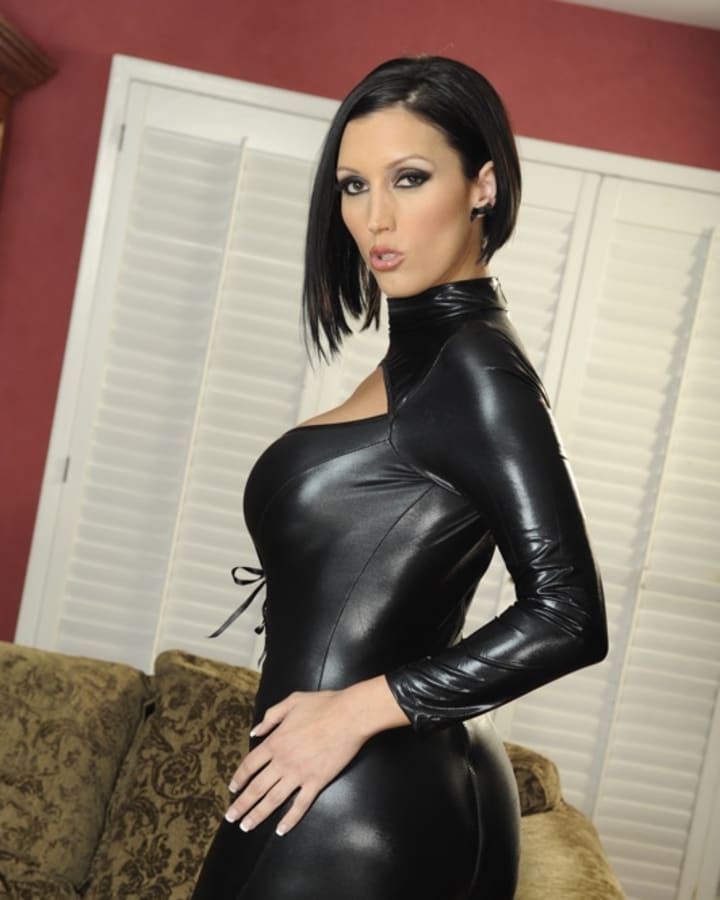 While Black Widow was played by the shapely Scarlett Johansson on the big screen, Dylan plays a similar character as "The Poser."
A far cry from the pay days of Scarlett, however Dylan shows a better "End Game" getting to grips with two studs. The 38-year-old is a former correctional officer who broke into the porn business around the age of 23. Personally I've long searched for a porn scene where she gets "double teamed" and finally found it when she did this for Wicked Pictures. Dylan's has curves of 38E-27-36 and describes herself as a "sexual person."
It surprises me then that she hasn't done more films of this nature as she seems a bit wild. She describes herself as being a flirt and loving attention which will make fans like her even more after watching this. She stars alongside beef cake Danny Mountain and Chris Johnson who take to banging Dylan like a fish to water. Danny is a well known British pornstar who has done many movies both sides of the pond. He's young looking with a natural confidence on film both acting and performing. This is the first time I've come across Chris Johnson but he does a good job performing in this film. As the scene begins, the two are discussing payment for the American Football pay-per-view Danny has purchased. Danny states to Chris that he doesn't have to pay him as he has pirated the channel in order to watch it. Chris worryingly asks "Isn't that illegal?" to which Danny replies "Only if you get caught!"
"The Poser is here!"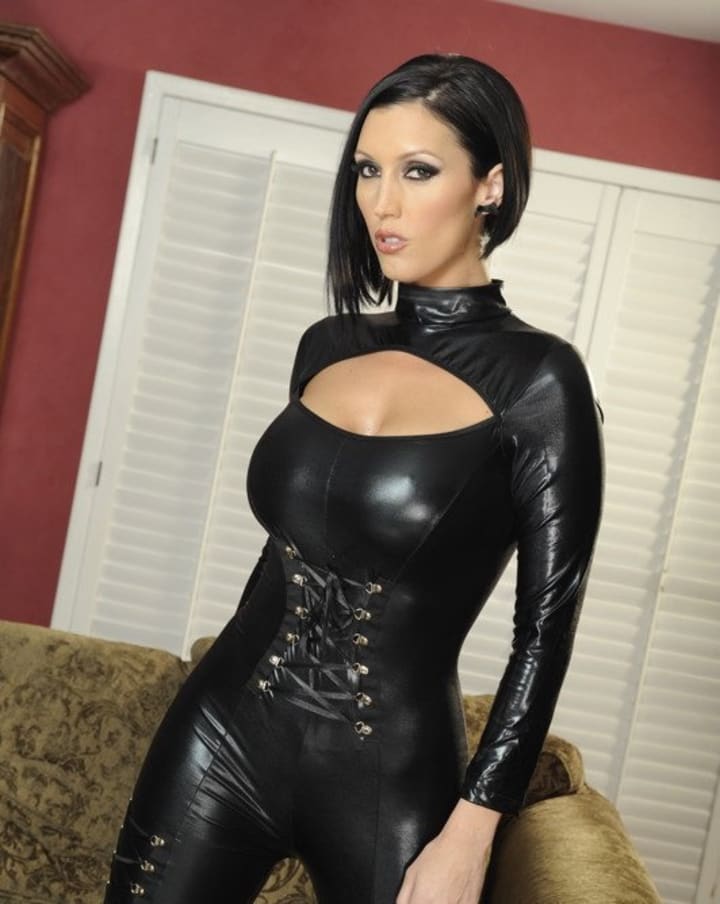 Dylan Ryder springs up from behind the pair's couch and the guys exclaim "It's the poser!"
Dylan goes on to explain the revenue that big companies lose because of customers illegally streaming their pay-per-views. It's all very cheesy but it's just an excuse for the dirty action to follow which is forgivable. Danny asks what else are they supposed to do when the pay-per-views are so expensive?
Dylan gives them a sexy answer, whipping out her 38E enhanced breasts and stating, "Wouldn't you rather play with these?"
The guys agree that they would rather play with Dylan than watch the football game and start sucking on her breasts. While the scene is good in that it puts Dylan in a combination she hasn't done before, it's a bit too professional for me. If you had Dylan Ryder in a threesome scene you would definitely give her a smooch which nobody seems to do. Dylan does a good blowjob scene, though, when she goes to work on the guys worrying little about personal hygiene. Strangely as well, when the guys do get down to penetration, they both use a condom?
The best part for me was when they had Dylan in the cowgirl position fucking her while she sucked the other guy's dick. As she pulls faces of ecstasy, Danny Mountain slaps her backside while drilling her. It's good stuff but like I say there's something very orchestrated to it all.
I only watched this scene as it's widely available at the moment and would recommend over Endgame personally.
There's less chance of paying price of admission and being widely disappointed by the hype of it. Dylan does a scene that would make you "Hulk up" and it would even make Thor swing his hammer. I give it 3 out of 5; a bit orchestrated but beats the Avengers film.
3 out of 5.