5 of the Best Adultery Porn Scenes
Recommending the Best Porn Online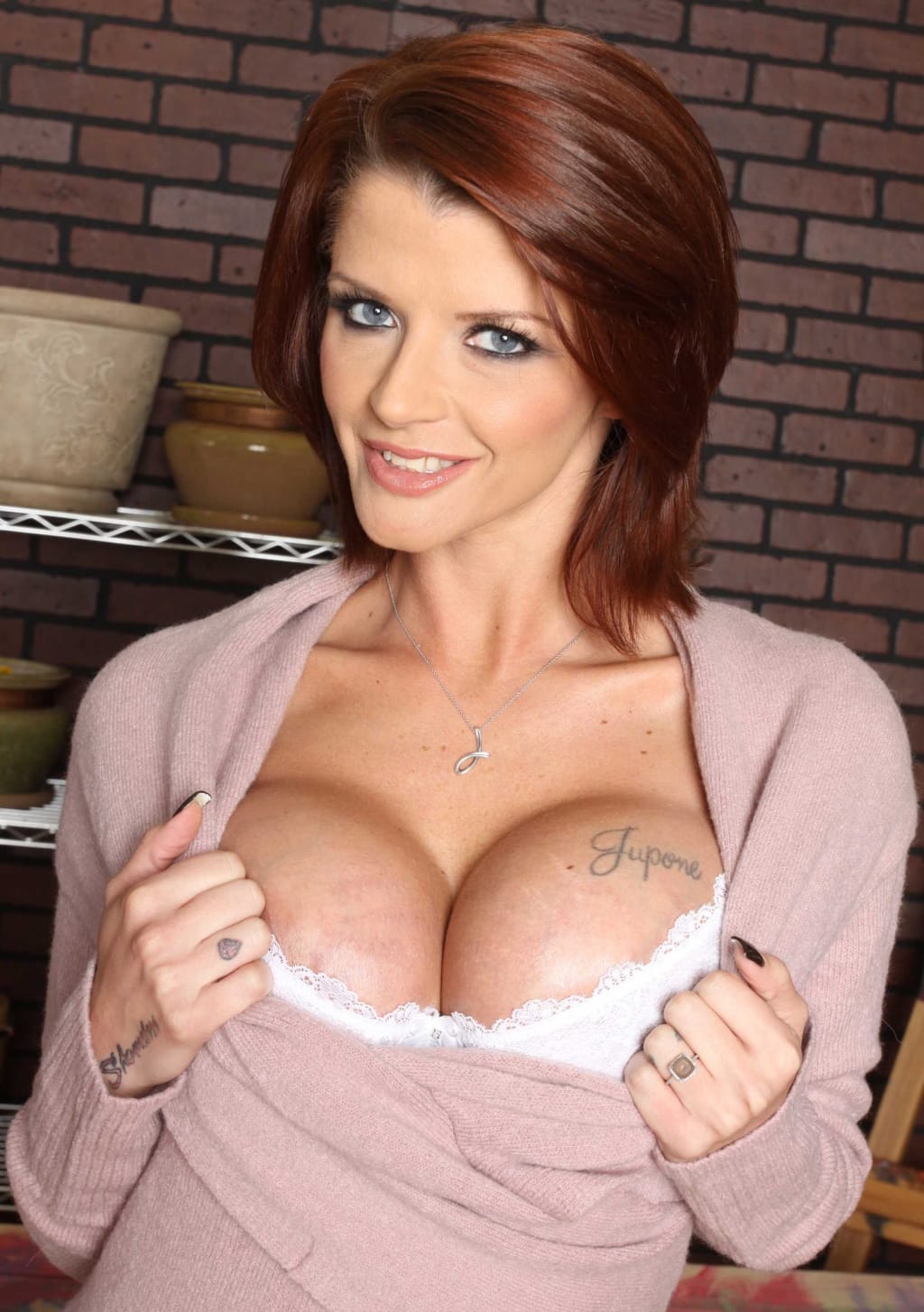 The internet is an archive which can be referred to for all our hidden desires. These needs could be as simple as looking up the latest sports score, or as deviant as looking for our favourite porn. In recent years the latter has became widely available; so much so that big companies are surveying their customers to find out exactly what they are into. I have a few preferences myself, which would get me to stop browsing and watch a particular scene. One of me favourite scenarios is the 'cheating wife/ girlfriend fantasy.' While in real life I see this as morally wrong; it can make for great porn. There's something particularly slutty about a woman who has declared her vows only to go bang the first stud she meets. Personally I find quality scenes of this genre hard to find, so I thought I would recommend some to the Vocal readers. So here are five of my favourite adultery scenes available on the web.
1. Jayden James and Charles Dera–'In Between Friends'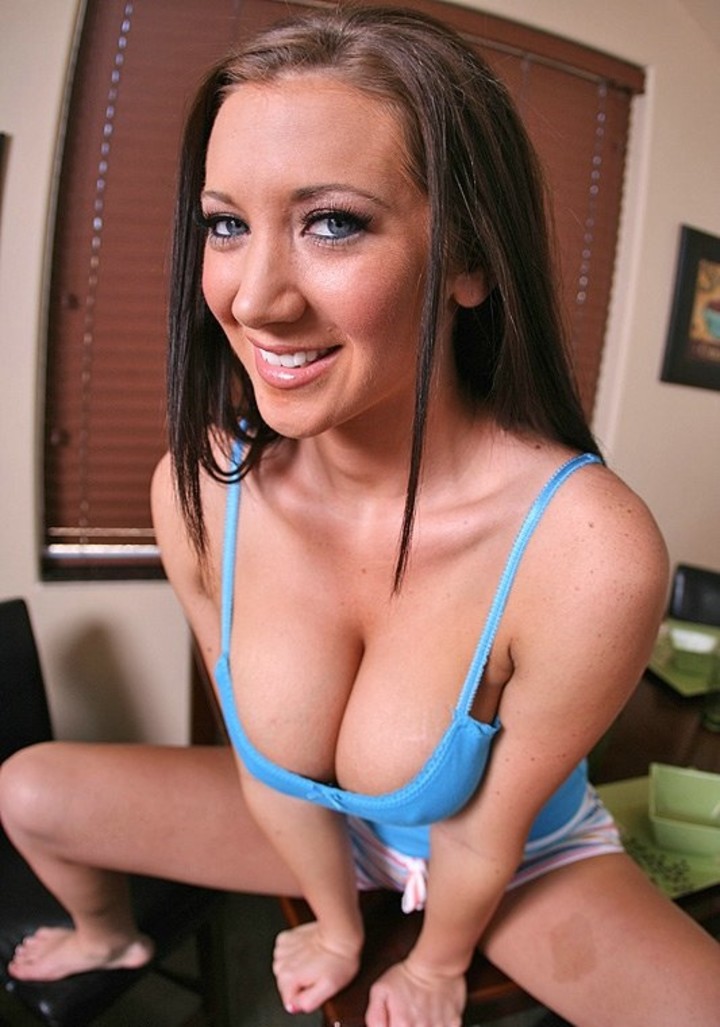 The Brazzers website seems to be the benchmark for quality standards in terms of porn these days. Many of my favourite scenes come from this website, as they utilise good production values. They even get other actors/ actresses to play additional roles to make it all the more believable. This scene is actually a follow up to Charles Dera banging his ex-wife Veronica Rayne in the arse, so that he was willing to give up his car. The divorce finally settled, and he's staying with his friend Jayden and her husband until he can get back on his feet. The scene begins with the three of them having breakfast before Jayden's husband has to leave for work. Jayden is shocked that Charles gave up his car to Veronica so easily, and is curious as to why he's done it. Charles is reluctant to talk about, but with a bit of peer pressure from Jayden reveals the details. He explains to her that she let him fuck her in the ass as payment for giving up the car. Jayden is shocked, but turned on as well as she has always wanted to be held by Charles. She asks Charles if he has ever wanted to ask for something and didn't know how to go about it?
He replied 'I think you already did; don't say another word.'
The action starts from then on, and it's a great scene to watch from start to finish. Jayden's long tanned body is a nice spectacle for the eyes, and you won't blame Charles for eating her sweaty ass. There's lots of variety in there and it's pretty hot when Jayden is bent over a chair.
2. Lexi Lamour–'My First Sex Teacher'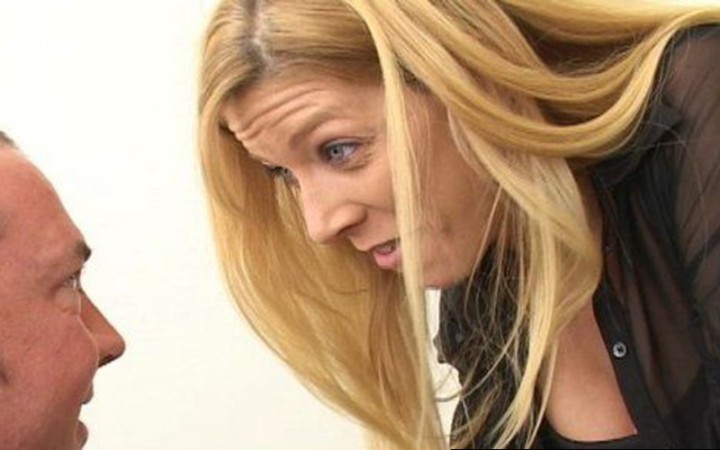 One of the first 'My First Sex Teacher' scenes I watched from Naughty America, and it left an impression on me. This was in the dark ages of their website, but they still produced some quality scenes. This particular one starred the very sexy Lexi Lamour as a college teacher. I have a big crush on her, which I think comes from her everyday girl type looks. That said, as soon as she gets naked she has the body of a goddess. Lexi sports a muscular, lean stomach with 36E breasts. In this scene, she's attracted the eye of her student Jack who wants to speak to her. Lexi is confused as he seems to be getting straight A grades in her class. He reveals to her that he wants a more 'intimate' relationship with her; one he will never speak of to anyone else. The two get naked together, and while Lexi is sucking Jack's meat pole she reveals that she wants to 'cum' before her husband comes to pick her up. A Really naughty scene with some hot sex; as soon as Lexi gets naked the everyday girl facade disappears revealing a body built for sex.
3. Peta Jenson and Tommy Gunn–'Sorry My Husband Owes You Money'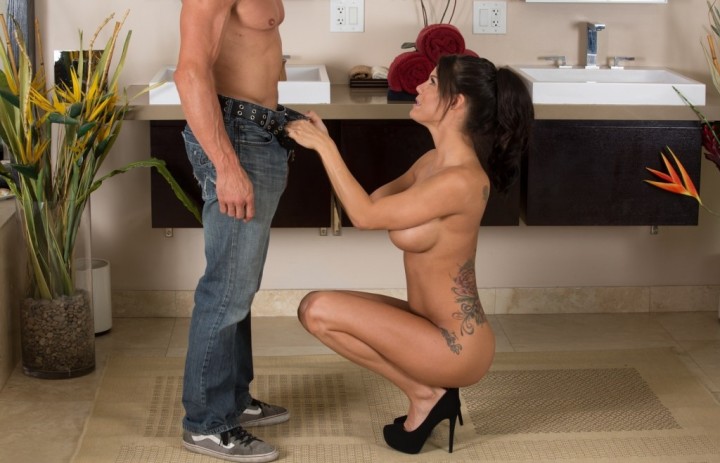 At first I wasn't too fussed on these Nuru Massage scenes, but they've grown on me. They're teasing scenes, which show 'working girls' giving more than just a massage at the parlour. In this particular scene, Eric is married to one of the parlour girls, Peta Jenson. He's bought a car from Tommy, which he can't really afford so asks his 'sweet heart' to take care of the situation for him. Peta is annoyed, but it's not the first time she's had to give a massage as payment. Tommy is reluctant to take a massage from Eric's wife as payment, but is seduced by the tanned hottie. He eventually accepts sex from her as payment, and the married woman goes to work on his long shaft. It's a great scene, which is a bit different than most and well worth your time. The use of additional actors to play Peta's husband is really good too.
Dillion Harper and Danny Mountain–'Pitching a Tent'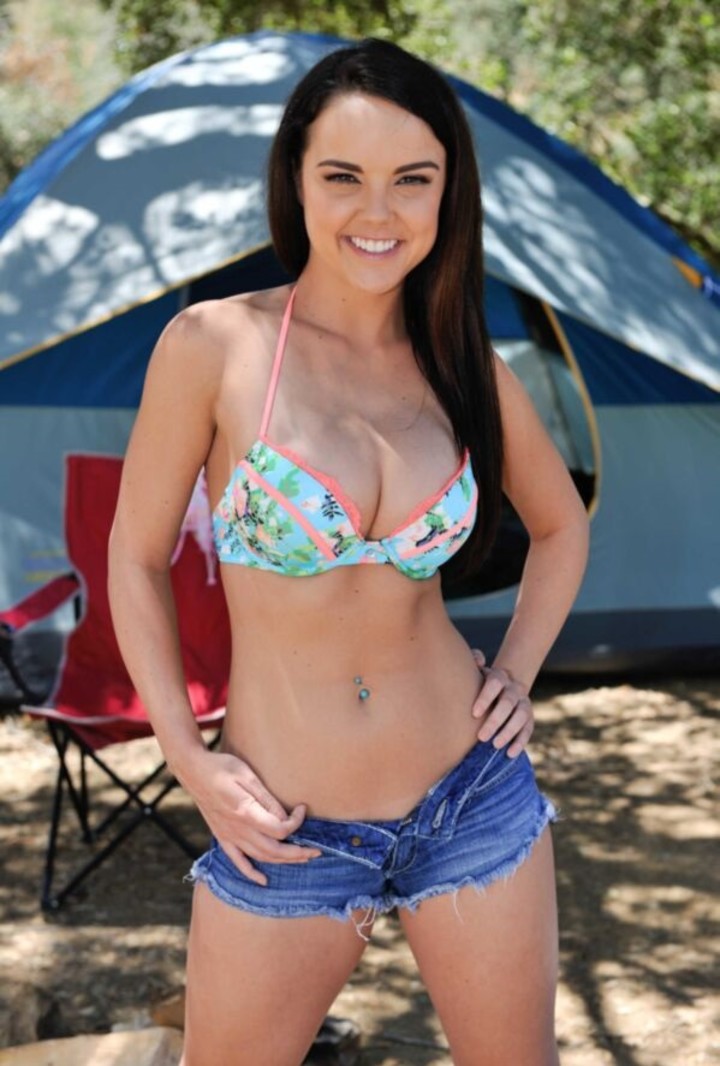 Another scene from Brazzers starring teen pornstar Dillion Harper on a camping trip. On this particular trip she's with her boyfriend, and his buddy Danny Mountain. As the scene begins Dillion's boyfriend asks Danny if he wants to go on a hike, which he declines. He goes on his own leaving Danny sat outside the tent, while his girlfriend is supposedly sleeping inside it. Danny hears groans coming from the tent and looks in to investigate. He finds his buddy's girlfriend masturbating as she is pretty bored on this camping trip. She spots him spying on her, and invites him to join in on the action. At one point Dillion has her head outside the tent smooching her boyfriend while Danny fucks her. The pair get away with the kinky action, but God knows how. I don't really go for teen scenes but Dillion is pretty hot and this is worth a watch.
Joslyn James and Sonny Hicks–'Dump My Boobs in a Tub of Cum'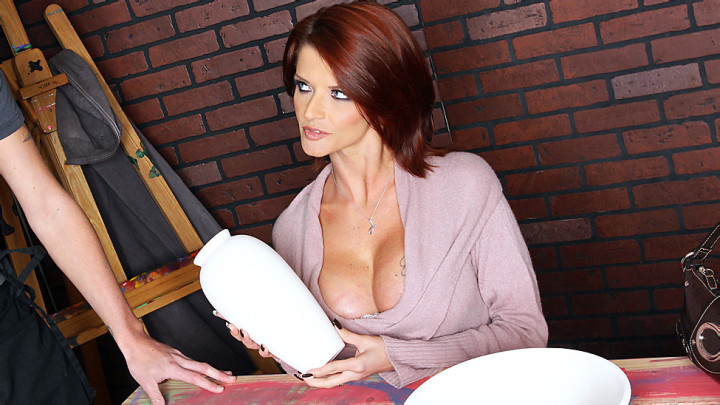 This scene was on the back on the Tiger Woods scandal, so Joslyn James was in high demand. Brazzers took advantage of her fame and produced a lot of MILF scenes starring Miss James. In this scene she's up bright and early to go to a pottery class held by Sonny Hicks. She's the only one who turns up to the early session, and it appears she's out for a bit of 'sport' as well. She gets to grips with young stud Sonny Hicks who is happy to oblige her in the middle of his activity store. Halfway through, Joslyn declares that her husband can't fuck her as good as Sonny. It's good stuff with excellent acting from the pair in this taboo scene. Joslyn went on to make a ton of scenes with Brazzers, and you should definitely check out her others.