Try Me!
Chocolate confidence #2020 goals!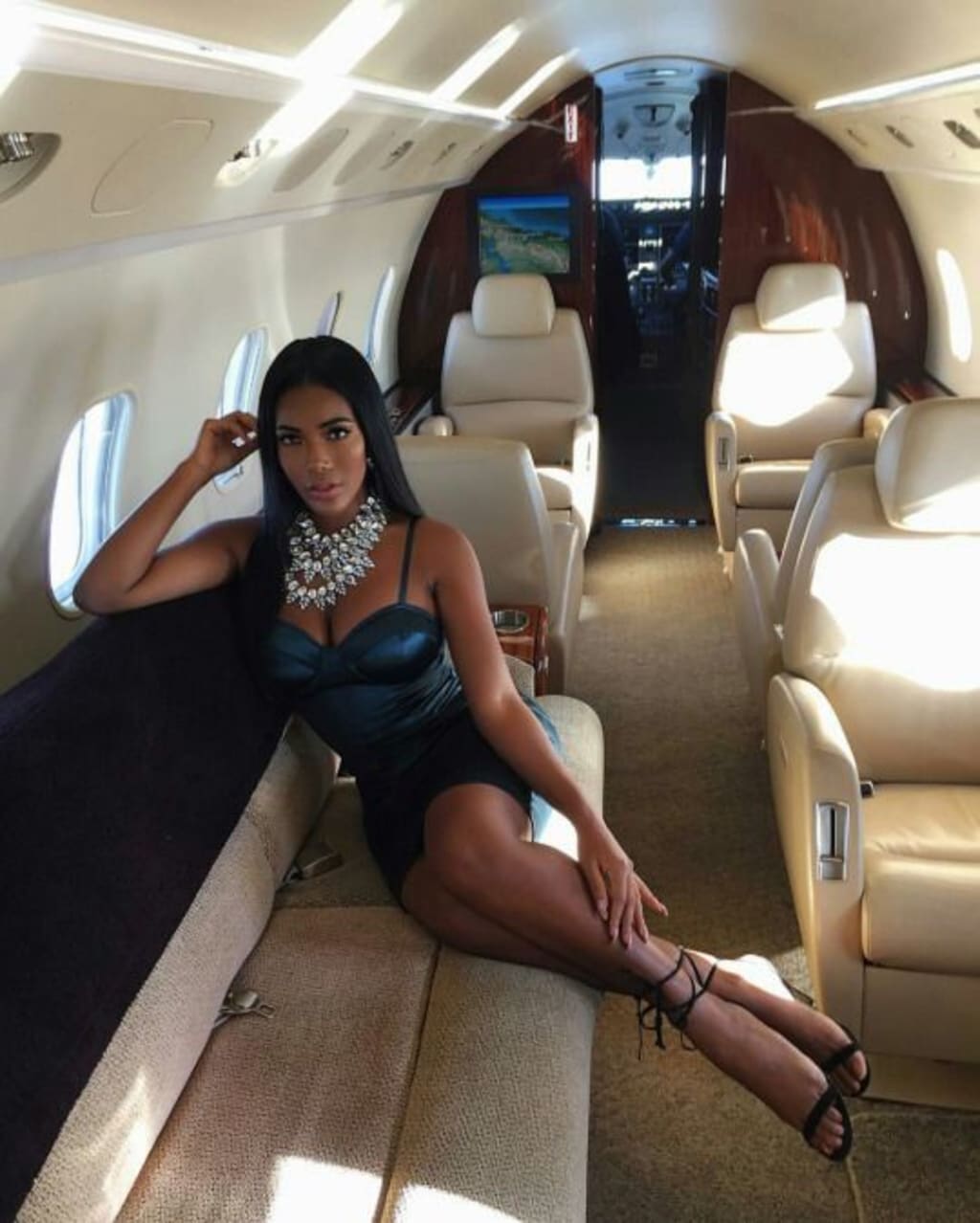 Hey people, Kai Storm is in the building and my 2020 started a bit rough yet filled with revelations and blessings. As I moved through the beginning of this awesome decade making the impossible very possible, I kept seeing one particular post on several of my social media platforms:
"Do you have any sexual resolutions going into this new year? Is there something you want to try that you haven't? Do you want to have more sex? Do you think you're having too much sex and want to focus on something else? Is there something you want you and your partner to try?"
I started asking myself...why am I seeing this over and over? It didn't feel like happenstance or just a case of people stealing/re posting someone's post, it felt like a sign. I don't feel like I've had too much sex but have I tried everything I ever imagined? A real question indeed. As I pondered my answer, I received an inbox message on Instagram from someone who called himself FrankWhite718Boss:
FRANKWHITE718BOSS: "Hello beautiful. I just want you to know that I've been watching you and I plan to do everything I need to in order to meet you in person."
I'm going to sound quite conceited with this next statement but I get messages like these on a regular basis and none of them go further than the inbox aka a man will talk the big dick talk but won't follow through and bring big dick to the table. I'm a cool type so I always respond with tact.
ME: "Hello and thank you, I hope while you were watching me you were moved to show love via a tip. Seeing me on the other hand I don't believe is possible because I'm sure we don't live in the same state."
FRANKWHITE718BOSS: "Actually, I have tipped a couple of your blogs and I'm well aware that you live in Seattle. I'm talking about flying you out to LA to spend a night with me. Whatever you need for me to get you here, I'll pay for. I'll even make sure you have money in your pocket."
After I read this, I decided to scroll through a few of his posts because the profile picture wasn't big enough for me to see his features. You're probably saying to yourself...are you really entertaining the thought? Not necessarily...maybe...either way I figured why not research a bit. I checked him out and I had to admit, he was quite handsome, stocky and very enticing in his selfies. At that moment, I asked myself, 'how real could this be? Especially since I know live in the day when women get kidnapped and killed. How do I want to handle this?' Fuck it, being straight forward works every time.
ME: "Sir, while your offer sounds interesting, I don't know you and the fact that women get kidnapped and killed nowadays for doing things like that tells me that I shouldn't take you seriously. Much less, I really only sell sex via my blogs."
FRANKWHITE718BOSS: "That's what I love about you, so direct and to the point, just like me so I'll get to it. I want to spend a night with you. I'm on American Airlines website right now, all you have to do is give me your information and I'll book your ticket to fly in tomorrow evening. Check your cash app, I just sent you $400 so can buy some new panties for the private photo shoot I've got planned. I want to have a whole night with a beautiful woman and I want pictures as souvenirs. I know as a struggling artist, you need money and I don't have a problem giving you some, anything to make you feel comfortable. Come on baby, trust me and take a chance with me. I promise I got you!"
A promise is a comfort to a fool but something inside me said 'test him' to see what happens. I checked my cash app and surprisingly the money was there. I looked at his pictures again and wet pussy said go forth and fuck him. I gave him my information and within seconds, he called me while he booked the round trip for the next day. As we explored the details, he sent me another $400. The next day, I arrived at Los Angels International at 6:15 pm with a lightly packed bag full of new Victoria's Secret panties. I was nervous, paranoid yet turned on by the fact that I was on a sexual adventure. I told myself it's 2020 aka the year of love, success and epic orgasms so why should I not see this out? BECAUSE THIS IS CRAZY! Cold feet melted away as he walked up to me, kissed me passionately and soothed my fears. We headed to a nearby Hilton Suites, ate an intimate dinner and had great conversation. After dinner, we headed up to the room with an awesome view. He asked me to take my clothes off while he set up a bath for me. I got in the tub and he washed me...literally washed me...I felt like royalty. I modeled each pantie he liked and CLICK CLICK CLICK his camera captured all his desired angles. He kissed my body softly and displayed care for me with every touch, like he'd been dreaming of me all of his life. The plateaus of epic peaks were mind blowing and in no way did I feel like a piece of meat being used. He savored me and I felt like decadent chocolate. I was a craving and he wasn't missing a drop. Hot kisses, sultry licks and sweaty passion took over and his touch felt like something I needed oh so badly. He opened me up, released all tensions and every orgasm felt like magic. Sexy whispers mixed in with skin on skin heat, topped off with sticky wetness. Our loud moans hit the acoustics and anybody that overheard us was clearly jealous or wished they could watch or join in.
Our bodies joined together, became ONE and the explosion was everlasting! I definitely want to keep this chocolate confidence going!
Check out nattiekai.com, nattiekai.wixsite.com/kaih, YouTube.com/jennchocostar and of course TIP BIG!
relationships
About the author
Author of 7 novels, mom of 3 daughters, co-Host of Motherhood Sex Marijuana The podcast on YouTube!
nattiekai.com
nattiekai.wixsite.com/kaih!
motherhoodsexmarijuana.com
Reader insights
Be the first to share your insights about this piece.
Add your insights