Touch It, Wax It, Lick It, Rub It Down!
The XXX Therapist gets sticky fan mail!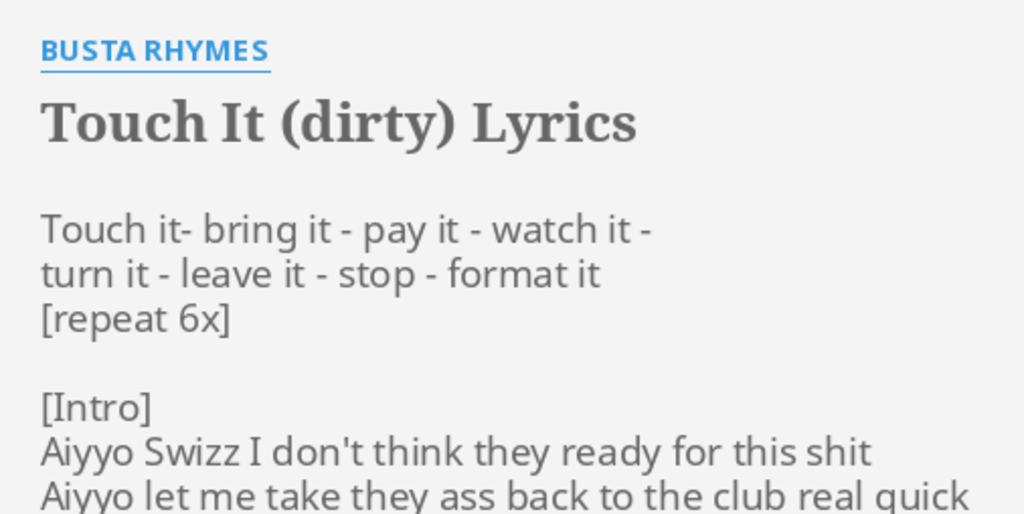 According to the recent commentary about my blogs featuring Dr. X ("The XXX Therapist" & "In Need of a Woman's Touch"), she has become very popular. Comments like "I'm starting to rethink my career choices," and "I want to book an appointment with her" have been stacking up in my inbox/email, and I can't say that I'm mad at the sentiment. Based on my description of Dr. X, and what she does for a living, makes her the president of the pussy power club, as far as I'm concerned; I most certainly have a running appointment with her, with or without insurance. She would certainly be worth the out of pocket cost. When I was writing about Dr. X I sort of felt like I was her... in my mind... or I could be her in real life.
Thinking like that brings up questions like 'Where would I practice all this magic therapy?' or 'How would I advertise my business?' but then again the 'boys' AKA the law would put a stop to all my magic therapy, and throw my ass in jail. Of course, in jail a woman's touch would be a little different I assume. I wouldn't personally know because pretty people don't go to jail... at least that's what I tell myself in order to refrain from criminal activity. Because I made Dr. X seem so real, she developed a growing fan base among my readers to the point where she got a fan letter. Can you imagine?! An actual fan letter AKA email! It tickled me, turned me on, and made me fantasize about what her next fan letter will say. You already know I'm going to share the fan letter with y'all, and as always, I have to set it up before I give it to you... make sure you're ready for me to slide right in! Check this out:
I rarely get anything interesting in the mail so I don't make a habit of checking it. I pay all of my bills online, so as far as I'm concerned, anything in the mail box is just a proof of payment. Today seems to be a different day though. I purposely set up a no appointment day for myself so I could catch up on clinic notes about my patients. The notes I take during appointments are always shorthand messages that I later expand on in my clinic notes, so that I can properly assure myself that I'm covering all points in my diagnosis of each patient. I finished my clinic notes rather early, so I decided to check the mail. Within the stack of bills/receipts there was a letter. As I read over the name of who it came from, it didn't seem familiar to me, so she wasn't a current or prior patient. I waited until I was comfortable on my couch to open the letter, because something told me it would be a good read.
"Hi Dr. X, I heard about your services and I wanted to possibly make an appointment with you to discuss a recent event in my life. Ever since I was in my 20s, I've always wanted to get a bikini wax. Being a married woman for 47 years, I've recently become sexually frustrated due to my husband being on medication, and his dick won't get hard anymore, so we haven't had sex in years. For some reason, he's forgotten how to eat pussy, or use his fingers effectively.
He doesn't even kiss me anymore, so it's very frustrating for this 67-year old young woman. I say young, because there's nothing wrong with my pussy. I still get excited, wet, and my pussy can still snap like a turtle. Thanks to those Kegel exercises I do daily, it is probably as tight as a virgin's pussy. I have been so thirsty for some type of affection other than my own fingers, because my husband ignores my needs, and because I've always wanted to get my pussy waxed I figured that I should seek out a place to get it done, so I could finally get some kind of attention down there.
I don't know what it was, whether it was karma or the old saying that goes 'put it in the air and it will happen', because all of a sudden, within my emails was an email for $50 off for a Brazilian wax. I printed the email, called the place, and made an appointment for that same day. The advertisement guaranteed you can count on around three to four full weeks of total smoothness before waxing again, so with that I headed out to their establishment.
I arrived at my appointment on time and I was immediately pleased by the receptionist; she was beautiful, full figured, and sexy from head to toe. A few minutes after checking in, a beautiful Asian girl came out to get me. She walked me back to her private room, and asked if I had showered prior to arriving as instructed. I acknowledged I had. She then gave me two options, to either remove my jeans and panties only, or if I was comfortable I could take everything off and put on one of the pink fluffy bathrobes hanging in the dressing room. I thought about it, then I took everything off, and walked back into the room with the robe tied tight around me.
Ms. Asian had dimmed the lights and several eucalyptus candles were burning low. The smell was enticing. Soft zen music was playing in the background. A blue fluorescent light on a pole was placed next to the wax bed. A wax warming microwave bowl was plugged in and waiting. I noticed Ms. Asian had put on a long white smock, the kind like a doctor or nurse wore. She asked me if I had any questions before she got started. I didn't, because I was trying to be so brave. Next, she asked me to get up on the papered covered table and pull the robe open from the waist down. I was nervous since this was my first bikini wax. I slowly pulled back the robe, exposing my hairy bush to her. Ms. Asian must've picked up on my apprehension and told me to relax. She then asked me to open my legs wider and bend my legs at the knees.
Ms. Asian got to work immediately applying the warm liquid wax to my pussy hairs. Starting from the outer to the inner thighs and on to the upper and outer lobes and then towards the back. After 30 seconds of applying a peanut butter layer of wax all over my pussy, Ms. Asian tested it to make sure it was ready to come off. Finally she slowly began pulling the waxed hairs away from the skin slowly one section at a time. It was the most excruciating pain I have ever endured. I immediately asked myself, what in the hell did I get myself into. When she was finally done, she wiped me down with some wax remover cream on a cotton ball then inspected her work. After she was satisfied that she had removed all the hair, she instructed me to lay there for a few minutes with my eyes closed.
The only thing that was going through my mind at that point was what I just went through. After a while, I got so relaxed that I must've fell asleep, but what woke me up was the real kicker. You see, all of a sudden I felt something moist and warm at my freshly waxed pussy. I glanced down only to see it was Ms. Asian's mouth breathing life back into my pussy. She slightly flicked the tip of her tongue at my clitoris; her attempt at waiting for my permission, I guessed.
She said to me, "Your pussy is so pretty and pink, may I taste it?"
I couldn't deny her or myself. Seeing her just waiting for my consent turned me on, so once I said yes, she licked and sucked her heart away. My pussy relaxed in her mouth as I enjoyed every bit of it. Her mouth swallowed my clitoris, she finger fucked me, pinched my nipples and stuck her cum soaked fingers in my mouth. I tasted so good on her slim fingers. I came so hard on her mouth and fingers, Dr. X, and her mouth felt like heaven on this pussy. I remembered nothing about the pain I experienced previously. Ms. Asian then climbed on me and proceeded to grind her slim n wet pussy on mine which kept me cumming for longer than I ever came in my life. I almost couldn't believe it was happening to me but it was and I was glad for it.
Ms. Asian must've lost track of time with me because once she realized how late it was, she rushed me to the bathroom to shower and get dressed. As I was leaving, she gave me her card and told me to make another appointment with her in 4 weeks. Before I left, I gave her a sensuous kiss while I dipped my finger in her wetness. All I could think about at that moment was tasting her like she did me.
Walking towards the door after setting up my appointment with the receptionist, the bell over the door rang and a plain, scattered hair, overweight looking housewife type came in. When she addressed the receptionist, she said she was there to see Ms. Asian. I smiled as I passed her by. She didn't make eye contact with me which let me know she too had a great pussy experience with Ms. Asian. I enjoyed my visit and will be back in 4 weeks when the new growth comes in. I haven't told my husband and I believe I won't be telling him about it since he no longer cares about my pussy. Dr. X I do care about my pussy and I want her to get as much attention as she needs. As long as she gets wet I want to do things to get and keep her wet. This is why I would like to see you as I've heard you do wonders for a woman's pussy. Is there any way you could squeeze me into your busy schedule? My phone number and email are in my signature."
Not only will she be squeezed in, she'll definitely have to share Ms. Asian's information with me.
As always, I encourage you to check out all of my blogs on nattiekai.com and nattiekai.wixsite.com/kaih, subscribe to my YouTube channel, leave a tip, and share with others that are kinky like you!