Tongue vs. Anus
My Very First Rim Job Ever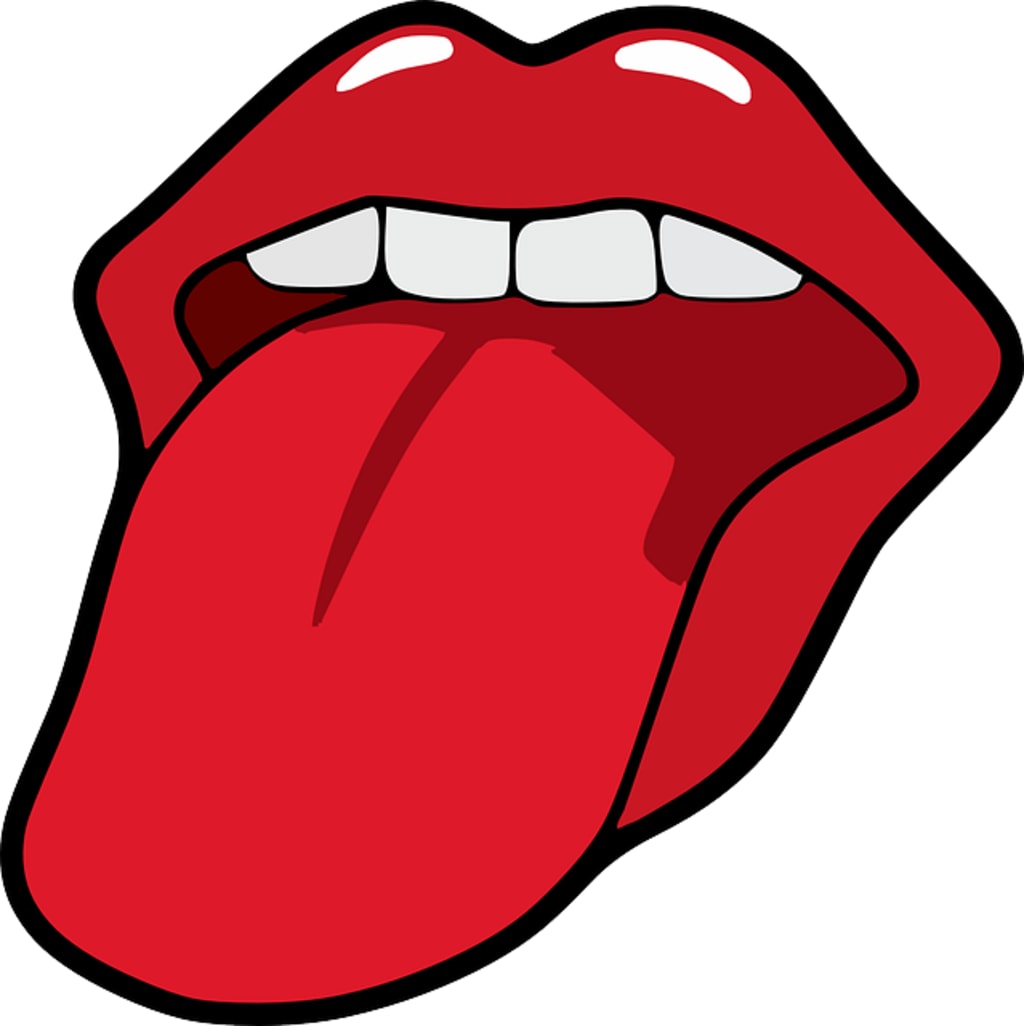 A couple nights ago, when my husband came back from a friend's house, we sat and ate dinner together. He had a good day and so did I writing one of my books. Well, that night when we were laying in bed, he cuddled up against the back of me and whispered in my ear that he wanted the backdoor.
I knew what he wanted, and I wanted it to, so I whispered okay back to him. He wouldn't allow me to take off my own clothes, he wanted to do it. So, I allowed him to take my shirt off so that he could see my plum breasts which he loves playing with and I don't hardly ever wear a bra.
Then, he began taking off my pants and panties and seeing my bushy vagina. It has only been trimmed once since we have been married because he doesn't like it. He got my pants and panties all the way off and fingered my vagina a little to get me warmed up so that I will self-lubricate with juices.
I love it when he fingers my vagina and my anus. It pretty much drives me crazy and he likes to tease because he will get me to that point of having an orgasm and then he stops touching me which makes me upset, but I always get a payback.
He leaned down and kissed my red lips and whispered for me to turn over. Once he moved out of the way, I turned over teasing him by twerking my butt at him. His thrill is when I twerk while he is inside me. My vagina will grab his penis when I twerk.
After I finished teasing him, I pushed my anus up in the air for him to penetrate, but he did something that he has never done before. He was actually giving me a rim job on my anus. He has never taken his tongue and licked on my anus, but it was very erotic.
I felt his tongue lick around the rim and then across it which drove me crazy because of all the nerve endings back there. Then, I felt his tongue push deep inside my anus and I about screamed because it felt that good and almost caused me to orgasm at that moment.
He seemed to be enjoying himself because he started moaning and then humming on my anus, This was another erotic feeling that sent chills up my back which made me start to curl my butt underneath. I wish I could have taken a video of this because I couldn't see what he was doing but only felt the hot sensations he was sending.
I thought that if he was going to ever do a rim job it would be quick and over with, but he decided to have some play time. He was driving me up the wall with all these feel good sensations and I liked it. He just kept going and finding new ways to pleasure me with my butt.
He stuck three fingers inside my vagina very deep and then wiggled them up towards my anal/vaginal wall while licking me. I began to hump his mouth and fingers trying to get a chance to squirt at him because I am a squirter.
I humped his face for several minutes until I had my orgasm and squirted all over his tongue and face. He just kept licking until he was lubricating my anus with it before standing up on his knees and pushing his rock-hard penis inside my anus.
That caused multiple orgasms the minute he was in and my anus grabbed his penis and quivered all over it. It was pulling him in, and I couldn't stop it. His tongue won me over.
About the Creator
I'm a forty-eight-year-old woman who became a published author back in 2016. I write fiction and nonfiction in many different genre. I love to write and tell stories to the world and hope that everyone enjoys them.
Reader insights
Be the first to share your insights about this piece.
Add your insights