These Are The Best Furry Sex Toys On The Market
From furry tail plugs to puppy play masks, these furry sex toys will have you saying "WTF?"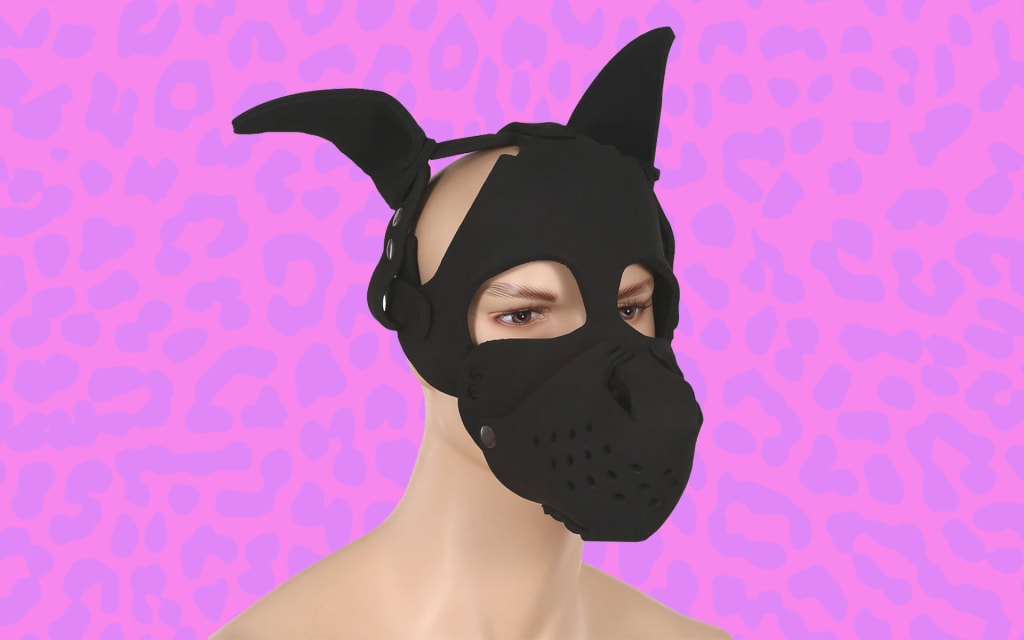 Furry sex isn't like most other kind of kinks out there. Though there's definitely some overlapping with BDSM play, the fact is that engaging in furry play requires special gear. Just having a fursona in the first place often means that you may need a fursuit - or at least really good drawings of what you would look like if you could be a fursona.
If fetish experts were to be honest, furry sex may also be one of the hardest kinks to shop for, too. After all, it's not exactly the most common (or even socially acceptable) kink out there.
To make matters worse, the furry sex world is one that is incredibly varied depending on what animal you want to play. Moreover, the kind of gear you will want to buy will also change based on the level of anthropomorphism you want to try to incorporate into your sex play.
It might even feel like you have to be a furry sexpert before you can engage in this kind of play. Thankfully, that's what we're here for. Whether you're just looking to be your partner's special catgirl for the night, or you want to go all-out furry, the following sex toys are definitely worth considering for your playtime arsenal.
Bondage Collars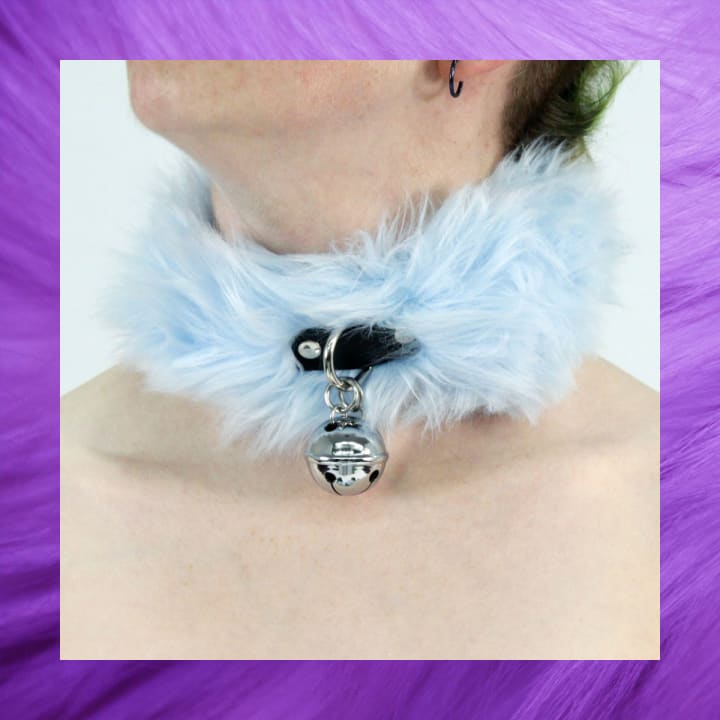 Say what you will, but there's something about bondage collars and furry play that really seem to go hand-in-hand. Perhaps it's because most of the illustrations you'll see of cartoon cats and dogs have collars, or perhaps it's because of the obvious possibilities of BDSM play that can be incorporated via a collar, but we happen to think that collars are a must for furry sex or pet play.
That being said, there are definitely some collars that are more "furry-friendly" than others. Cat collars (the ones with the bells) are often highly recommended for kitten play. Meanwhile, O-ring bondage collars are better for bondage and slave play. On the other hand, if you're a dom who wants to try furry play, a ringless collar with a cute pawprint might work well as a complement to your fursona.
Because collars are so common in the fur community, there are a number of companies that almost specifically cater to the furry world. We strongly suggest Pawstar collars because of the quality and durability they offer.
It's also worth noting that "snap" collars or "button" collars aren't typically suitable for fetish play. Use a regular buckle collar if you're going to get wild. Otherwise, the collar may end up coming off mid-scene.
Tail And Ear Kits
Assuming you don't have a spare $1,500 to splurge on a custom fursuit, the best way to pull together a budget, fetish-friendly fursona is to buy ears and tail kits.
Tail kits are basically belts that have a "tail" on the end, or tails that are made to attach to belt loops. Ear kits are those headbands you see on anime convention goers that have cat ears or bunny ears on the tops of them.
Much like with collars, Pawstar makes good ears. If you want to have ears that are capable of reflecting emotions or arousal, Necomimi are a much better (albeit pricier) choice.
Tail Plugs
If you're into anal play, then chances are that you've already had some experience with butt plugs. The easiest way to "furry it up" with anal play is to use a tail plug.
As the name suggest, tail plugs are all about adding an animal tail to your body using a butt plug to "hook" them in. The most common furry tail plugs you'll see on the market include pig tails, horse tails, and of course, fox tails.
When it comes to buying tail plugs, it's best to splurge. Shorter tail plugs may end up getting hidden due to the smaller amount of materials being used to create the tail.
SpankAcademy has some of the longest tails, and they last for quite a while. Vegans should make a point of making sure that the tails they buy are made of faux fur; a shocking amount of tail plugs are made of the real deal.
Penis Sheaths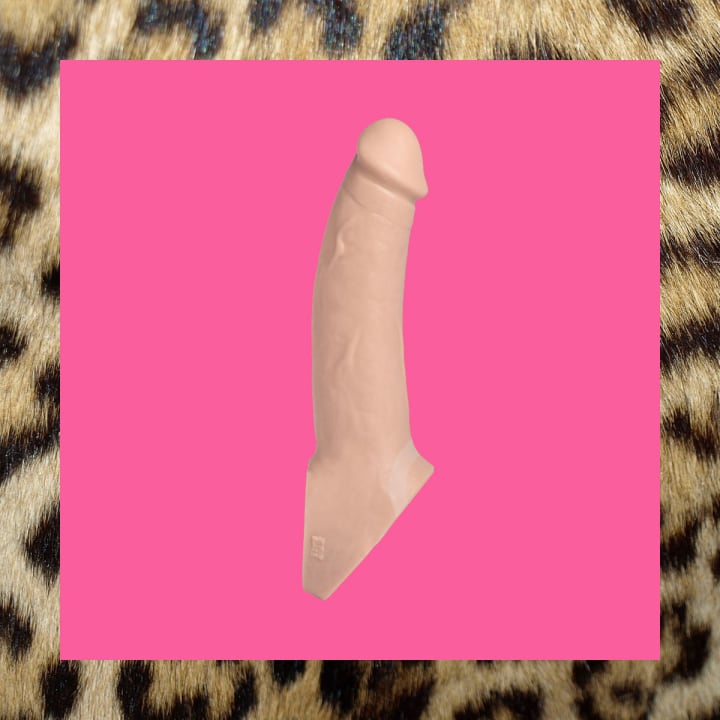 If you've ever wondered what it'd be like to have an inhuman penis, you're in luck. There are quite a few companies out there that have designed and made penis sheaths that allow you to have a penis that resembles a horse's, a dog's, a cat's, or even a dolphin's.
Some stores, such as FetishZone, don't even stop at real animals; they even stock up on dragon-shaped sheaths. What we're saying is that the sky is the limit, and these toys definitely will bring out your inner animal into the bedroom.
The way penis sheaths work is simple. You lubricate your penis, then slip the sheath over it. Then, you have sex with your partner - just like you would regularly.
Furry Dildos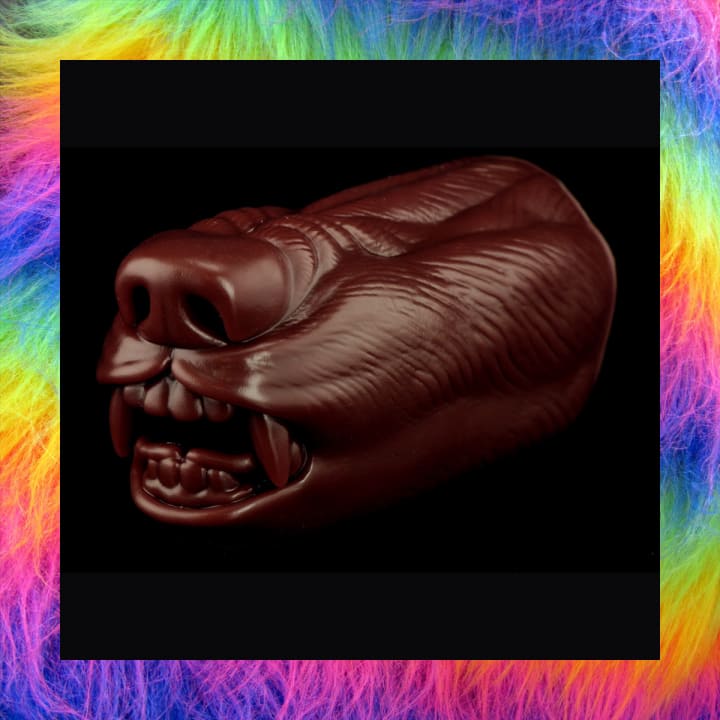 If you don't have a penis of your own, don't worry. There are plenty of companies out there that have made a multitude of different dildos - all of which don't even remotely resemble a human penis.
BadDragon, one of the biggest sex toy names in the furry community, has a line that ranges from horse penises to dragon penises to alien tongues and tentacles. These toys can range in firmness and in sizes - with one of the longest toys being a potentially painful 14 inches!
If you are getting a furry dildo, make sure to take a note of the size and the firmness you're buying. A lot of them are way larger than they look, and some are softer than others. Choose wisely.
Puppy Play Muzzles And Facemasks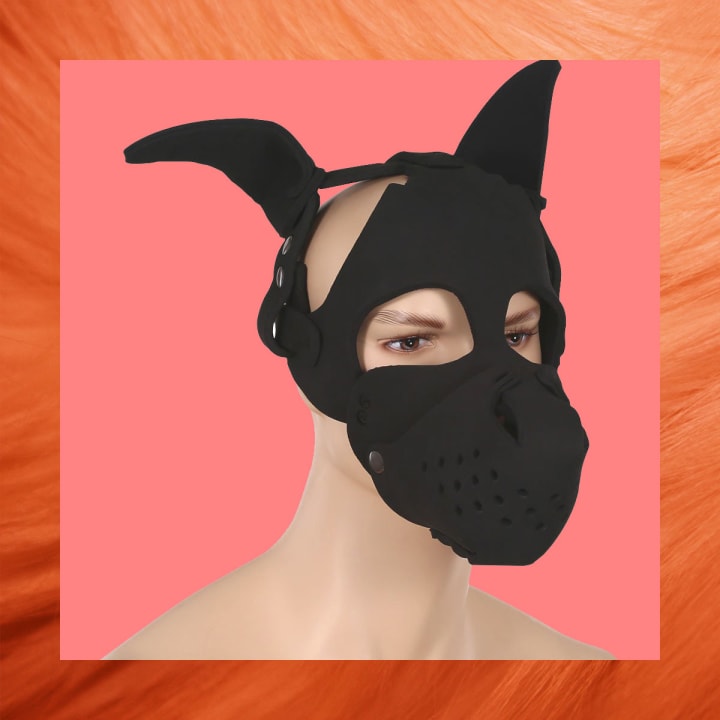 One of the biggest drawbacks that fursuiters deal with when trying to get their kink on is the sheer amount of heat that those suits and headpeices can trap. Unless you're willing to risk a heat stroke, you'll look for a better alternative during sex play.
A good option to keep your fursona going without actually have to show your face would be a facemask or a muzzle. This kinky option breathes better, has a lot of BDSM potential, and also is ideal for puppy play.
A good example of puppy play muzzles and hoods can be found at The Well Kept Pet. Multispecies leather face masks can also be found on Etsy and eBay, but they may get a bit pricey depending on what options you choose.
Animal Dildos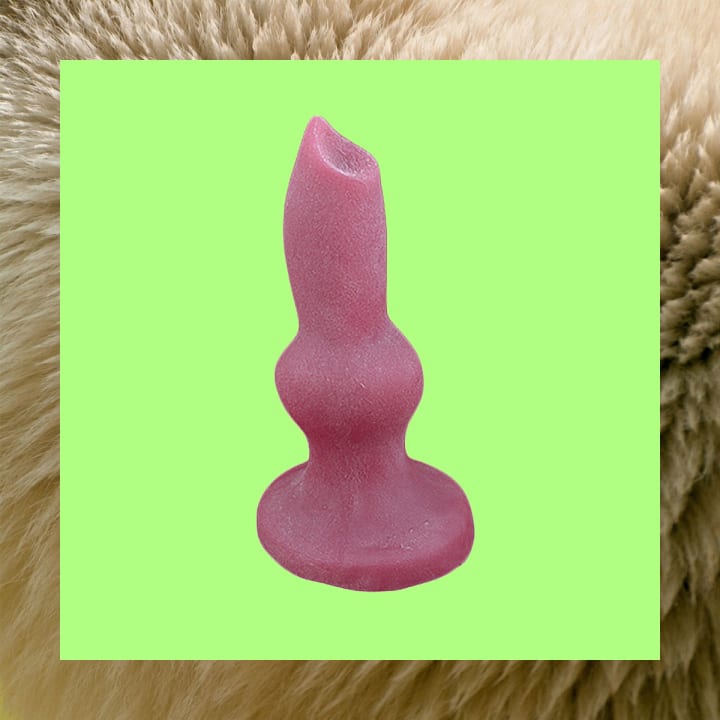 You might be wondering what the difference between animal dildos and furry dildos is. Truthfully, it's a very subtle (yet striking) difference. Rather than have some human-like qualities or clearly cartoonish looks to them, these dildos are not meant to be anthropomorphic in any way, shape, or form.
They are supposed to look as realistic as possible - and some even will have functions added to them that make them act like animal penises as well. Obviously, this crosses a lot of lines, even for most furries.
That being said, there's still a market for them, and they are not illegal. A good example of these kinds of dildos can be found at Elypse Art, where you can get dog penis dildos that actually can pump up into a knot like actual canine penises.
Furry Masturbators
If you're the proud owner of a penis, and just want to try an anthropomorphic vagina, there's also some good stuff out there for you to look into. With the boom of personal masturbators like the Fleshlight, some crafty furry sex toy makers have started to look into making masturbators with an anthro look.
YiffyToys, a site from Denmark, is known for having masturbators that look like animal vaginas, squids, and anthropomorphic mouths. If you're into that sort of thing, there are definitely options out there.
Plushies With "Strategically Placed Holes"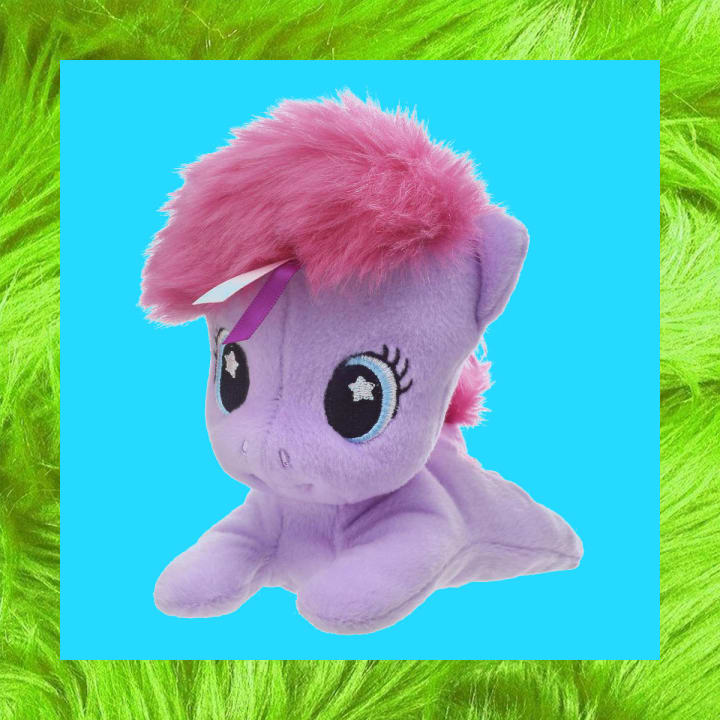 Certain Bronies made waves on the internet for their love of taking regular My Little Pony plushies and "altering them" with holes in certain places for their own personal pleasure. Believe it or not, there's actually a pretty big market for this, with many guides teaching furries how to make their own.
That being said, there are also a lot of Etsy sellers who have plushies with strategically placed holes for sale. (Many use the phrase "SPH" as a codeword to explain what it is.)
Too Wild?
Some of these sex toys are obviously more extreme than others - and it's okay if you want to stay mild. Kink play is all about doing what you're comfortable with. If you're up for the wild stuff, go for it. If you're not, it's all good. Mix, match, and enjoy - it's just that simple.
Reader insights
Be the first to share your insights about this piece.
Add your insights