THE UNFORGETTABLE TASTE
Fun romance erotic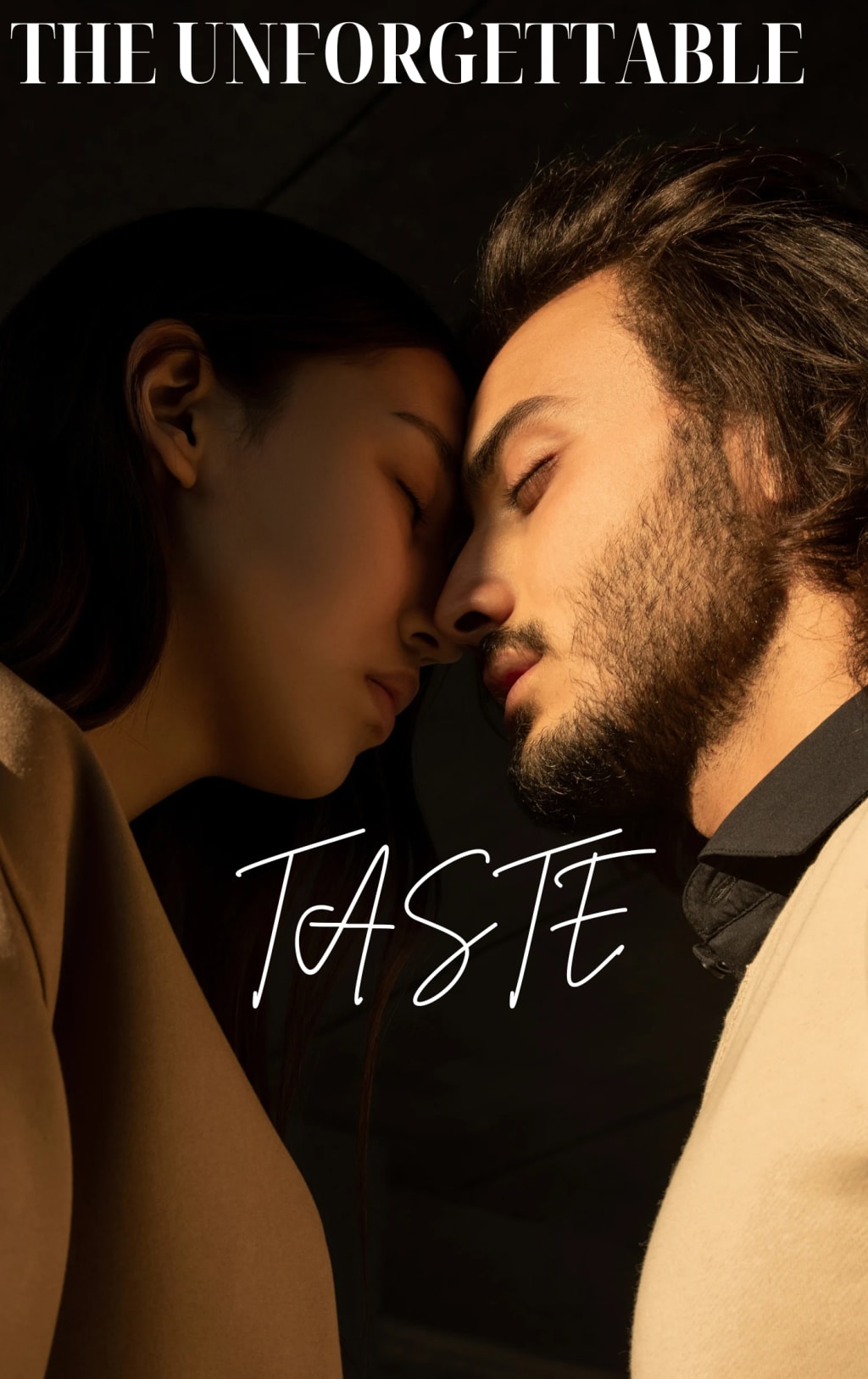 UNFORGETTABLE TASTE

It was a hot afternoon and I felt there was no better way to cool off after my intense workout session at the gym than going for a swim. I like full breasts and there were quite a few there.

After swimming for a while I was baking in the sun and looked at the lady next to me. She was putting sunscreen on herself and noticed me watching her. Repressing a smile, she gave me a little show, slowly rubbing the sunscreen on the edges of her breasts and upper legs.

I could not stop the bulge that was forming in my swimsuit, so I put a towel across my lap. There were too many small children around. She smiled and gave me a nod… like she was saying, "Thanks for being a gentleman."

Throughout the day, both of us were in and out of the pool without ever saying a word to each other.

At times, she would be near me in the pool and just give her breasts a quick rub so no one else but me could see. I got a serious erection and was glad I was in the water. Understanding my predicament, she would swim away from me and let me regain my composure so I could exit the pool.

Later when I was on my way home, I remembered I needed to pick up a few things from the supermarket and so I headed there.

As I was driving, I was still thinking about that woman at the pool.

At the supermarket, I was walking up and down the aisles when I saw her again. This time she was wearing a low-cut sleeveless dress

Another serious erection was on the way. At the checkout line, she was in front of me and every time she bent over to get something out of her cart, I got a good look at that great cleavage. The edge of her black lacy bra was just visible.

It was like she was doing it on purpose, taking only one item at a time and making sure I had a full view down her top. Then, pulling something out of her purse, she dropped something on the floor.

She started bending down but, noticing people behind me stopped and bent at the knees to pick up the item demurely, like a lady. She gave me a slight smile, knowing I had caught on to her little game.

After paying, she pushed her cart forward and parked it a few paces away from the table, busying herself with putting her wallet back in her bag.

Turning to see what I was doing, she smiled as I tried to hide my erection when I took my credit card from my pocket. The cashier noticed and gave me a smile. As I finished paying and grabbed my two bags of groceries, she pushed her cart out slightly ahead of me, swaying her hips to some unknown tune. After we left the supermarket, I noticed that she was heading in my direction. I always park in the last row of the underground car park. She was parked next to me almost like this was planned.

As I put my groceries away in my vehicle, she gave me a big smile and I asked her if she needed any help.

She graciously accepted my offer and opened the boot of her car. Before I could actually help, she surprised me by turning around, rubbing my crotch, and pushing my jeans down in front. My stiff cock sprung into view and she gave it a squeeze. She then bent over into her boot and flipped her dress up in the back revealing her lack of panties.

"Do you think you can fill this spot for me?" she asked.

Without hesitation, I leaned forward and thrust my hard cock into her wet pussy. It wasn't long before we were both moaning despite trying to be quiet.

"Your cock feels so good." she whispered, "Fuck me harder and faster."

I pounded into her as I looked toward the store. Watching all those ladies pushing their shopping carts toward their cars while I was fucking a hot tight pussy was just too much and my cock erupted.

I felt her pussy gripping me as she groaned and her body tensed into her own orgasm.

She quickly stood up and straightened her skirt, then pulled up my shorts hiding my deflating cock. Before I knew it, she'd put her groceries in her trunk, closed it, gotten into her car, and driven away without ever telling me her name.

This was certainly the best shopping trip I would not ever forget.


About the Creator
As a passionate writer of fiction and general articles, I invite you to embark on an extraordinary literary journey with me. With immersive stories and thought-provoking articles that will captivate your mind and touch your soul.

Reader insights
Be the first to share your insights about this piece.
Add your insights