The Dressing Room
Happy Birthday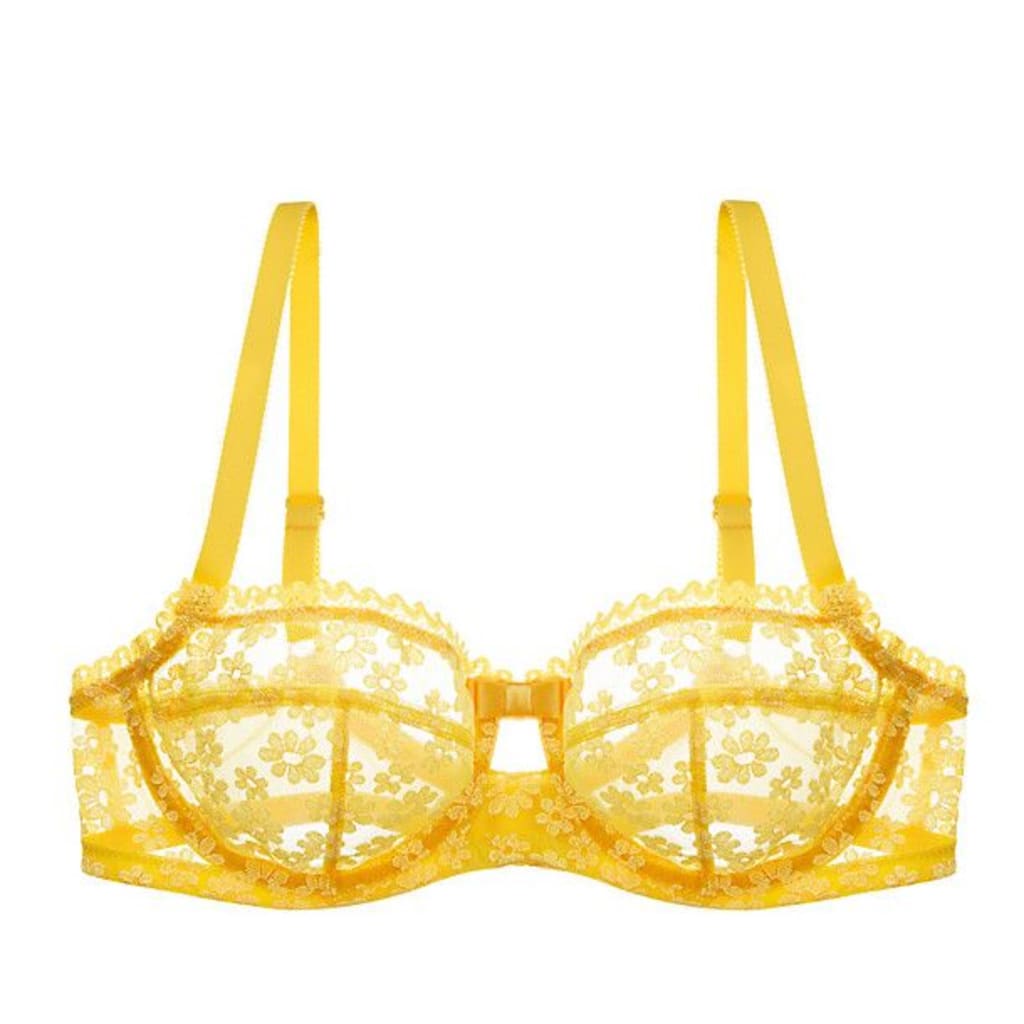 It's your birthday, and we go to Bloomingdales to get your present. You are surprised as we bypass the Men's Department and head for the Lingerie Department. I whisper in your ear, that I want you to pick out a new bra for me. I can see you are excited by the thought. We walk briefly through the aisles and you hand me your choices. I slip into the fitting room. and a few seconds later I come out and pull you inside to join me. I. Make sure to take a room in the back so we won't be heard. I pull your head down for a heated kiss, our tongues meet and as I rub against you. I feel your hard cock pressing into my stomach and I'm even more excited about what's to come. You slowly open my blouse, kissing my silky skin with each button you release. You unsnap my bra and take my nipple into your mouth as the bra falls away. You push me back against the mirror and suck my nipples harder, as your hands caress both of my full soft breasts. I begin to moan and you shake your head kissing me again to muffle the sounds I can't control.
You picked a pretty yellow bra with a front closure and slip it on me. You play with my nipples again as you snap the bra into place, stepping back to take a look. You look hungrily at my cleavage and lean forward to run your tongue in between my breasts. My nipples start to pucker, and you caress me through the fabric as you kiss your way towards my neck. My moans grow louder as you bite my neck and squeeze my big breasts harder.
I push you back against the wall, and fall to my knees making sure you can see us in the mirror. I slowly pull your hard cock out of your pants and run my mouth over the tip. I press closer and take your cock and slide it between my breasts. You start to moan as I move you between by soft breasts, sucking the head of your cock into my mouth on every pass. I let your cock slide down between my breasts one last time before taking you fully into my mouth. I nibble on the head, running my tongue along the slit. I feel a few drops of your cream on my tongue and lick my lips as I enjoy the taste. I can see you are close to cumming so I suck you harder and harder working my hand on the base of your cock. You start to cum as I swirl my tongue around the tip, shooting your seed into my mouth.
I get up and press my hands against the mirror thrusting my ass back towards you. I start to shake as I feel you cup my ass and slip 2 big fingers into my wet pussy. I can feel my juices running down my thighs as you squeeze my clit between your fingers. You take your cock in your hands and rub it over my wet pussy before sliding into me in one long stroke. You pull me back onto your cock as you push deeper and deeper inside me. You sense I am about to come, and you pull your cock out of me. I feel your hands on my clit as you press your cock slowly back into me. You are in so deep, but I push back taking you even deeper into my body. I turn to you and tell you I want you to fuck me harder. You put your hands around me and begin slamming into me over and over. As I start to come you withdraw again. You slide your cock outside my pussy dragging the wetness back up in between my ass cheeks. I feel your cock moving against the seam and then you push your hot cock into my ass, i press back easing your way into my tight channel. I feel you playing with my clit as you work yourself fully into my tight ass. You are so big, and hot I start to come around your fingers as you begin to thrust in and out of my ass. You suddenly grip my hips and moan as you come, sliding back into my ass and leaning over me.
I begin to shudder again as you pull out of me. I tuck you back into your pants, and whisper happy birthday, that was your first present.
lingerie
About the author
I am a Customer Service Professional. Previously, I wrote to amuse my friends with my take on current events. This is my first time sharing my writing with strangers. My goal is to explore different categories and genres to find my niche
Reader insights
Be the first to share your insights about this piece.
Add your insights