The Best Thing to Wake Up To
Morgan's Morning Wood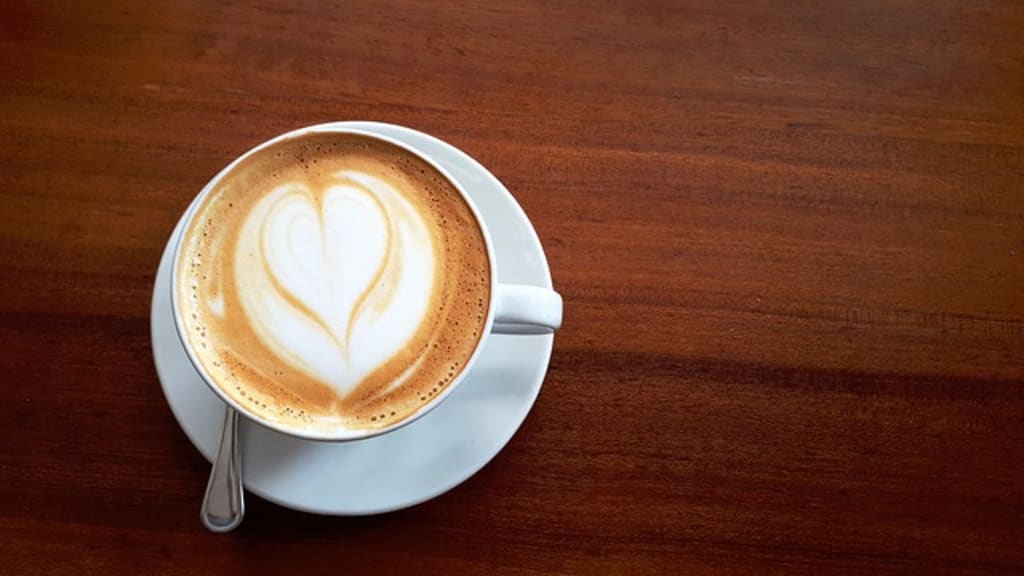 Morgan and Trinity have been living together for about six years and they love each other very much. They find it interesting when they experience sexual fetishes together, but something strange happened this morning. Trinity was awakened by something poking her in her bottom.
Now since they have been together, never has Morgan woke up with an erect cock poking Trinity in her backside. She turned around and saw that Morgan was asleep soundly and she took her hand reaching down under the sheets to notice that his penis was erect.
She turned herself over facing Morgan and began calling his name quietly as to not scare him. It took her a few times of calling him before his eyes opened and he was staring directly into Trinity's while she had a big beautiful smile for him. He asked if anything was wrong and she quietly said, "good morning," and he replied with a smile of his own.
She reached down and wrapped her soft hand around his morning wood and asked what that was from? He smiled and told her that he didn't know. She informed him that something had to have made him become erect? He again stated, "I don't know."
She became playful and reached down wrapping her hand around it stroking it softly while smiling at the love of her life. Morgan smiled back and reached his hand up fondling her breasts where Trinity leaned forward kissing him passionately. It seemed that both were in the mood for some play time.
Morgan rolled over on top of Trinity pulling the sheets back and sliding between her legs. He reached down and gently grabbed her feet placing them on his shoulders while he reached down and rubbed his morning wood which was very stiff and hard against her vagina.
She was already beginning to juice up and lubricating herself when he gently pushed it inside her trimmed vagina. While he slid it back and forth, he looked down at her pretty pink lips that were lined with soft pubic hair. He loved looking at her vagina and even tasting it because to him it tasted as sweet as strawberries.
Trinity reached up and grabbed his arms as she arched her back moaning lightly. It was feeling so good to her and him as well, but her body was telling him to really give it to her and he wanted to accommodate her wishes, so he reached down grabbing both of her butt cheeks and raising her up off the bed and it caused her to fall deeper onto his erect penis taking it all in.
It caused her to moan out loudly as she was loving every inch of it deep inside her now swollen vagina. She felt every bit of it and Morgan began pumping a little harder while still holding on to her butt cheeks until he began lifting her up and down on his hard penis which almost caused him to ejaculate right then and there. He did not want to finish so fast.
He ended up pulling his penis out and flipping her over where he could get it from behind. He took his hand and placed it in the middle of her back and gently pushed her back down where her butt would prop up a little higher.
Before he slipped himself back inside, he knelt and licked her wet pink vagina one good time just to taste it before standing back up and pushing back inside. She felt his hard and erect penis go back inside deeply while he grabbed her waist and pulled her to and fro on his shaft.
She began to tighten as he pumped her and then he felt her vagina shutter as she began to orgasm all over him. Her sweet cream was covering his shaft until he gave up the fight and ejaculated deep within her trimmed vagina. Trinity could feel each thrust of his sticky cream going inside her and she did her best to squeeze her vagina on his shaft to help get every drop of it out.
Once they were both finished, he laid next to her. Both breathing heavily and then cuddling together while laying on their bed. His arm wrapped around her while she gently slipped off to sleep with a cute smile on her face. Evidently, she loved his morning wood and would never turn it down again.
About the Creator
I'm a forty-eight-year-old woman who became a published author back in 2016. I write fiction and nonfiction in many different genre. I love to write and tell stories to the world and hope that everyone enjoys them.
Reader insights
Be the first to share your insights about this piece.
Add your insights