Stories from a Stripper
Lessons in Nudity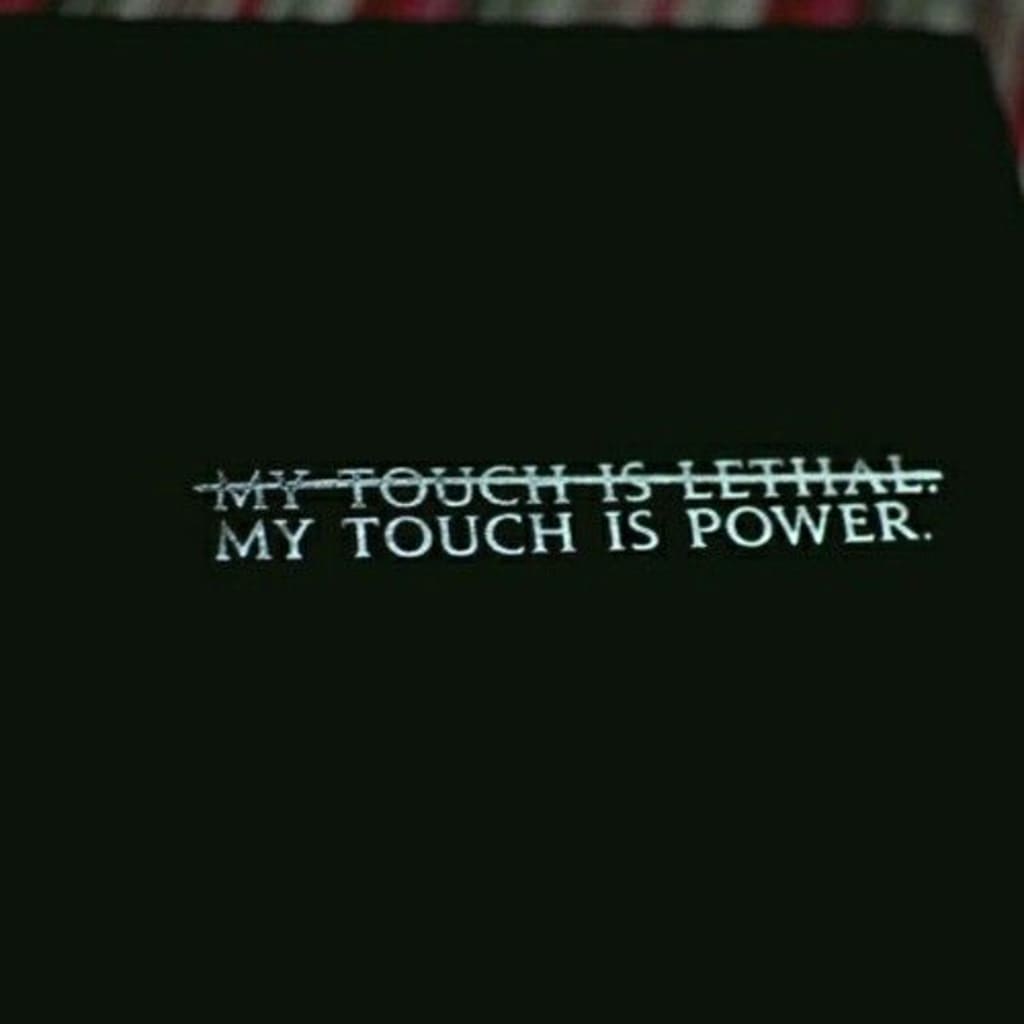 For much as you're praised and ogled over, lusted for and professed love for, and gave presents to...It can mean absolutely nothing when you, yourself, feel like garbage inside. I see these women and girls that I am not attracted to one bit. To each their own, right? But some of these girls in the field are so blazingly in love with themselves it inspires me to live more authentically and not give a fuck. They are teaching me how to make what you don't like about yourself seem like the most natural and beautiful aspect of your personhood.
I'm fragile and meek-minded when it comes to self-esteem. The tattoos, the blue hair, the thick thighs, and broad smile portray a woman of confidence. People remark that they're attracted to the way I carry myself. The energy I put off. Where the fuck is that coming from? They only catch it in the fleeting moments. Maybe, if I'm being realistic and accurate, they're noticing this phenomenon approximately one week out of each month. My golden week. My mental health is stable, I'm physically fit and running on all cylinders, I'm a rockstar. The rest of the time is simply a fake outside portrayal of how fickle I am with love of my own body.
Body image issues seem important when you're walking around naked for eight hours a night. But you've got to let them go—no one else cares. Yeah, yeah, yeah, every girl thinks they're flawed in some way. It is common culture to hear girls put themselves down as a social game. Stand in a circle and compliment each other but simultaneously deflect any flattery because you have to come out and say "Oh, but I hate my nose." We do it and it is so hurtful.
Since my start in dancing, I've slacked on my exercise routine. I've had less sleep. I've eaten out too much. I drink a lot more. It isn't exactly the formula for a banging body. But I've tried. So now I think I've gained back all of the weight I lost when I was determined to lose the baby weight four years ago. This is making me feel terrible. I still fit in my size six jeans. I still have ab and oblique lines. Yes, I've got more cellulite. It seems I get more attention now that my "ass is fat" even if it does look dimplier and dumpier than before. I don't like the way it feels when I'm sitting on someone and my thighs bulge out to the sides. I can see the saddle bags on my legs when I dance. MY arms are beefier. My waist just seems thicker.
Despite the intense scrutiny of my "flaws", I find someone 4x a week that some stranger absolutely loves. They'll profess their love for my thighs. They'll stroke my solid calves I've been made fun of since puberty. They rub over my back and waist with lust. I will say I'm even making more money than ever before now that I'm softer. Maybe it lessens the intimidation factor when you see the girl isn't as obsessed with her appearance—there's room there in her daily routine to fall in love with you, right boys?
Learning to love everything I got is probably the number one lesson I've learned from stripping. Get over your damn self girl, you're hot as fuck.
sexual wellness
About the author
I'm a social worker turned stripper.
I use the skills I've learned over the years in regards to listening, empathy, and motivation and I use it to get what I want. Money.
Some call me the naked therapist.
Reader insights
Be the first to share your insights about this piece.
Add your insights