Sheila Kennedy Interview
No One's Pet Sheila Kennedy discusses her career, her family, and how she stays young in this exclusive interview.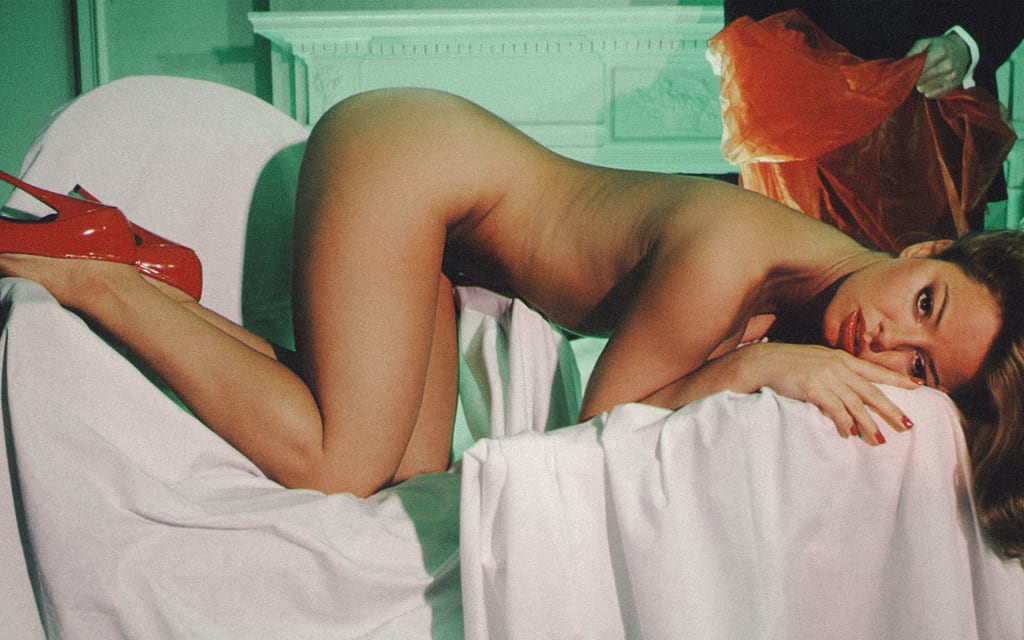 From commanding attention on magazine covers to invading your TV, Sheila Kennedy has held her own in the media world for the past few decades. She graced the covers of various Penthouse issues, leading her to be named Penthouse Pet of the Month in December of 1981 and then Pet of the Year in 1983. But it was during this time that she also aspired to be an actress. She decided to make her dream a reality in 1984 when she auditioned for a role in Ellie and landed the part. She continued to act in movies such as the First Turn-On! and Spring Break, which also starred another former pet, Corinne Alphen. She even shot a scene with Johnny Depp in Don Juan De Marco in 1995 but, to the dismay of her fans, the nude scenes were cut from the movies before it hit theaters.
Transiting from movies to TV, Kennedy even made her way into reality TV when she was a house guest for Big Brother's ninth season in 2008. Although she finished in third place, she was also a fan favorite which propelled her to co-host House Calls: the Big Brother Talk Show for Big Brother 10. Although you might not see her on television much anymore, Kennedy continues to keep busy and her latest project is a book titled, No One's Pet: The Autobiography of Sheila Kennedy. During an interview with back in 2014, Sheila explained that the book details her time as a Penthouse Pet in Bob Guccione's mansion and is about the "celebs, athletes, and all the people we were surrounded by for so many years." In this exclusive interview with Filthy, Sheila Kennedy shares some further insight into her life by discussing her career, her family life, and how she stays young.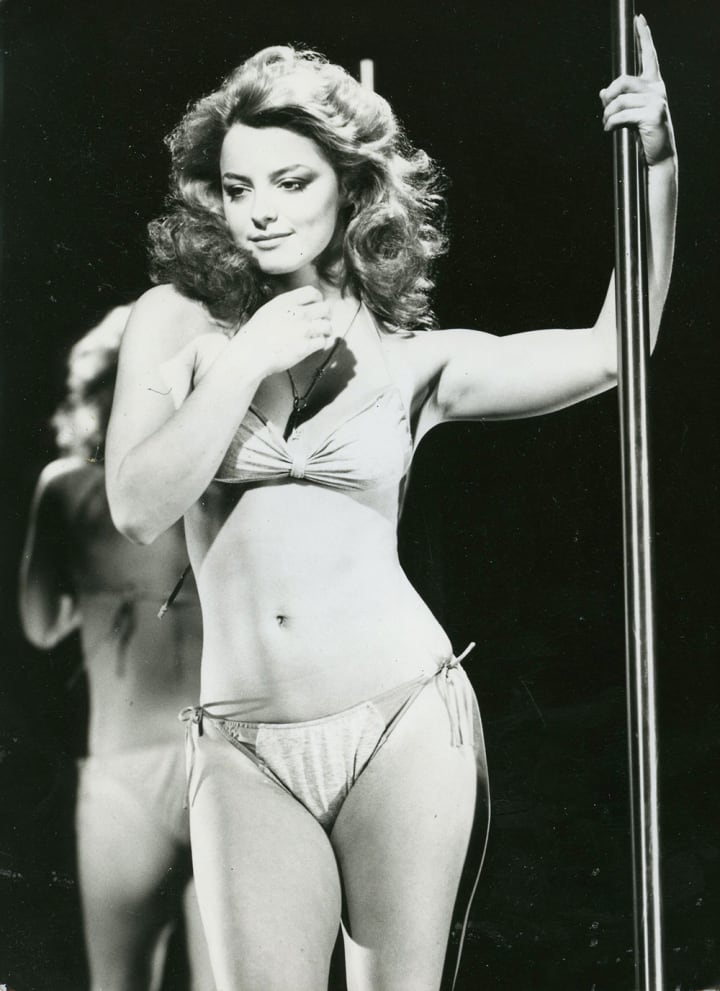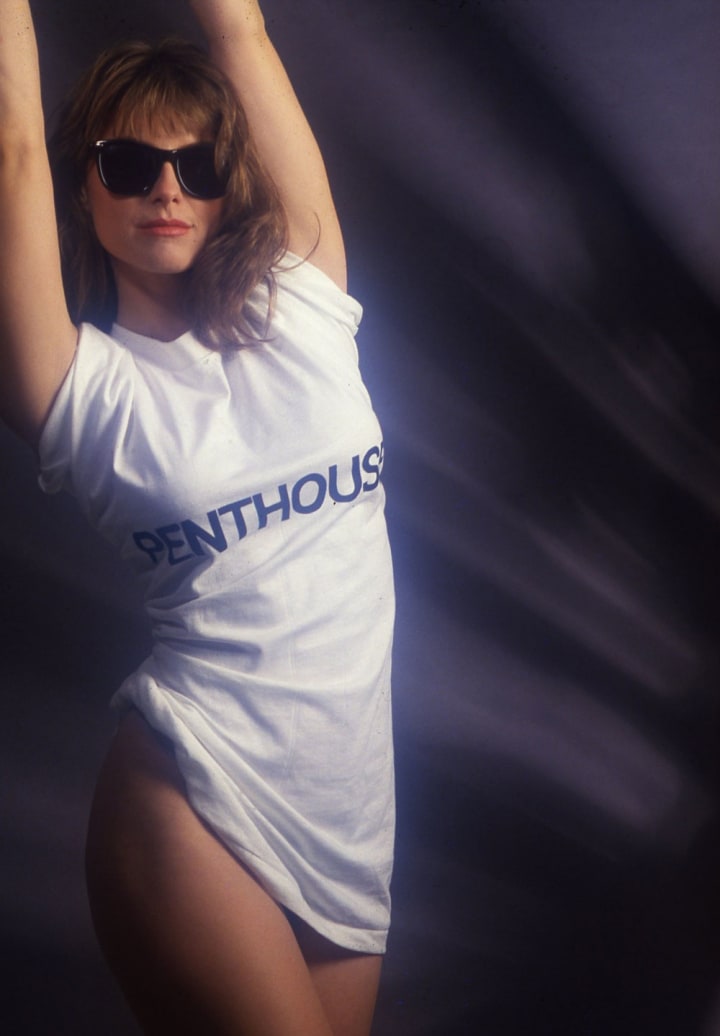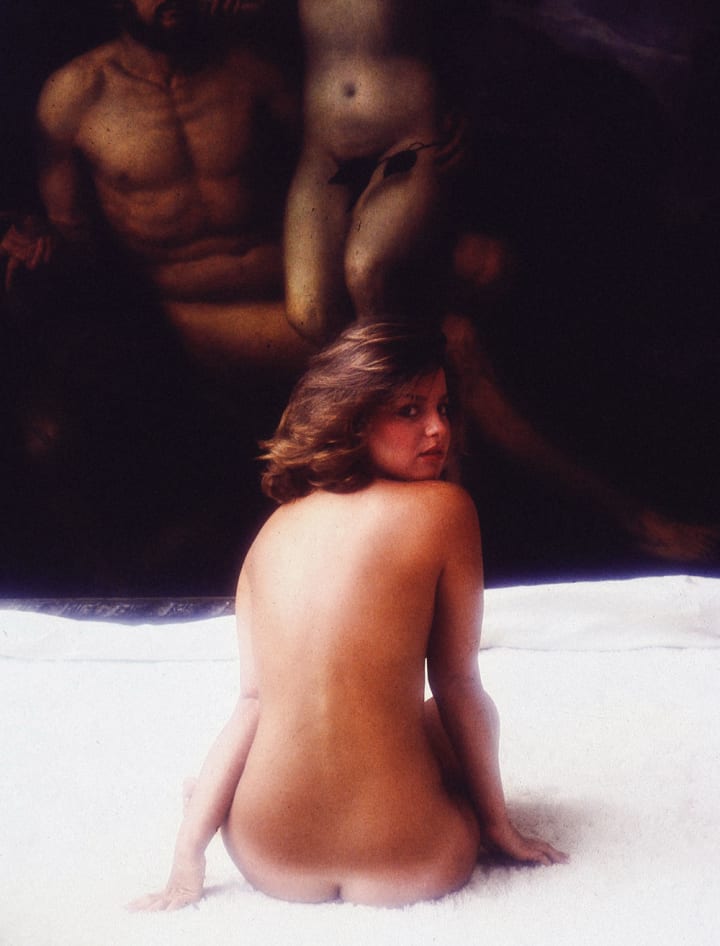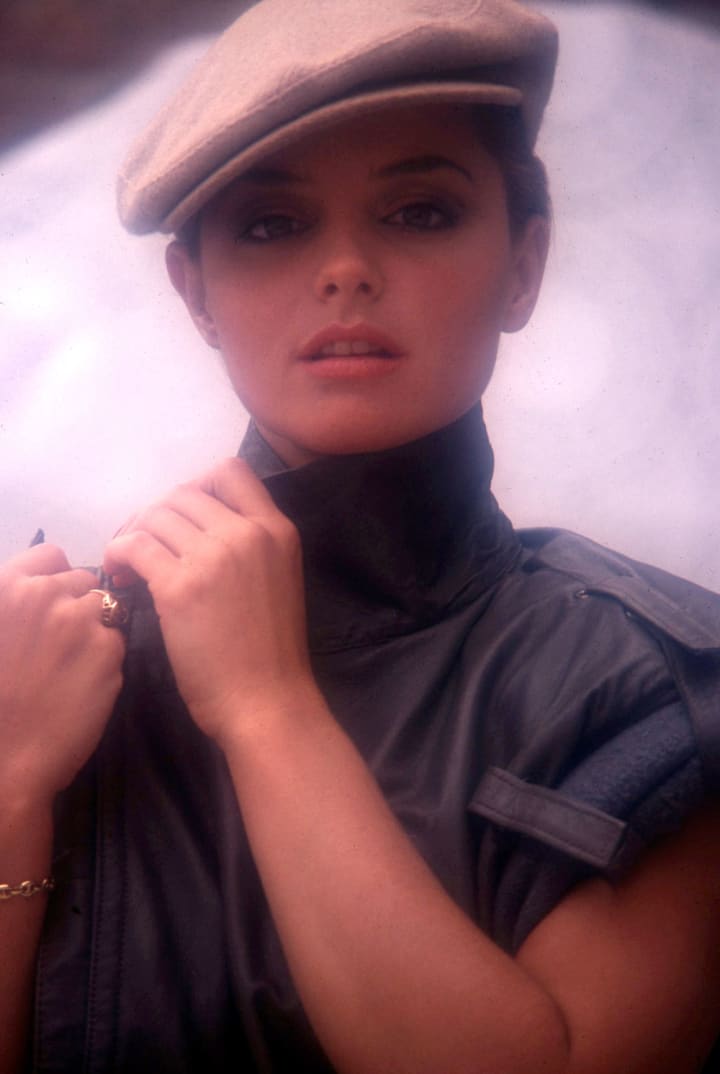 Filthy: What was your time like, living in the Penthouse mansion?
Sheila Kennedy: It was amazing living in the mansion. I loved having my own room, or should I say suite? They had a personal chef who cooked for the family and it was just wonderful. It was like living in a fairytale
What was your experience like with the other Penthouse Pets? Do you still stay in touch with any of them?
I loved hanging out with the other Pets. Corrine was my favorite. We would go out and have lunch and dinner and parties and go on double dates together; It was really fun, it was like living in a dorm. It was like having a bunch of sisters. I am still in touch with some of the Pets through social media, like Facebook.
What is your most memorable shoot that you did for Penthouse?
When Bob photographed me in Paris overlooking the Eiffel Tower drinking coffee and having a croissant, it was beautiful!
How did you react to being chosen as the Penthouse Pet of the year for 1983? How did your friends/family respond to the news?
When I was chosen for "Pet of the Year," I was so excited. I called every one of my friends and family members. My family thought it was nice, but really didn't except it until they saw me on The David Letterman Show. My sister was in the green room and loved meeting David Letterman, and he was very sweet to us.
What photographer did you most enjoy working with?
Duh! Bob Guccione and, of course, Pat Hill. She's the photographer who did my first cover of the October 1981 issue of Penthouse magazine. I loved working with Pat.
What is the one thing most people might not know about Bob Guccione?
That he was very curious, like a child, and was very funny. He also made a damn good pasta dish!
What is more fun, acting or modeling?
I loved modeling but I think I had a blast acting. I've worked with some very talented people, like Johnny Depp, Marlon Brando, and Shelley Winters, to name a few.
With your hectic schedule, how do you make time just for yourself?
I make time for myself by going to the gym and going to bookstores. I love reading, home decorating, and watching the Food Network.
Has being a mother affected your reflections of your career?
Having my son definitely change the direction of my career. I could no longer see myself acting. I just wanted to give my son a more stable life. The last movie I did was Don Juan De Marco and my son was flown out with the nanny to Hawaii and we had a great vacation but at that point, I decided I wanted to get a real job and be the one to raise him.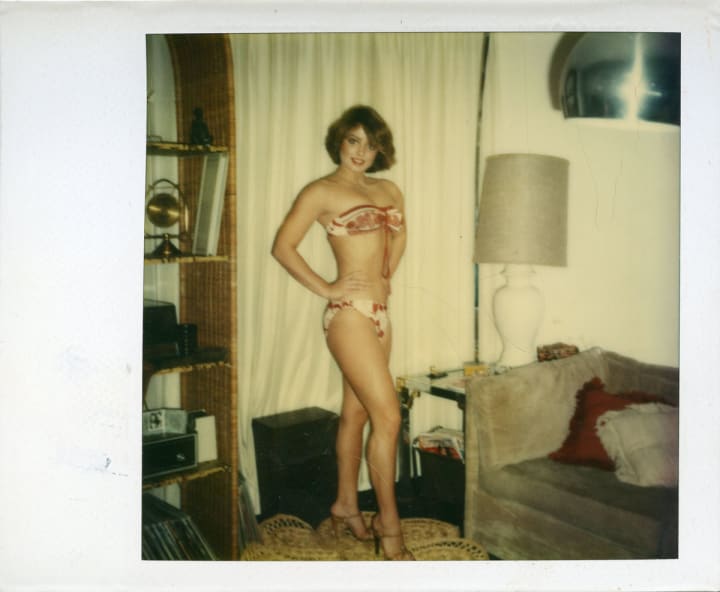 Did you allow gentlemen's magazines in the house when your son was growing up?
Yes, I allowed men's magazines in my house. I never wanted my son to think that what I had was dirty. All of his friends were looking at Playboy and Penthouse magazines as well.
How important are your fans to you? What is the craziest thing a fan has ever said or sent to you?
My fans are very important to me. One fan had told me he's madly in love with me and he wanted to leave all of his possessions (his home, car, and money) to me!
Do you think the perception of what makes a woman sexy has changed over the years?
Absolutely! I've always been a big fan of being natural and aging gracefully. When I see a woman who has had no plastic surgery, not a lot of makeup, and a black dress, to me that's beautiful and sexy. Today, girls are starting to get plastic surgery at nineteen years old. Ugh!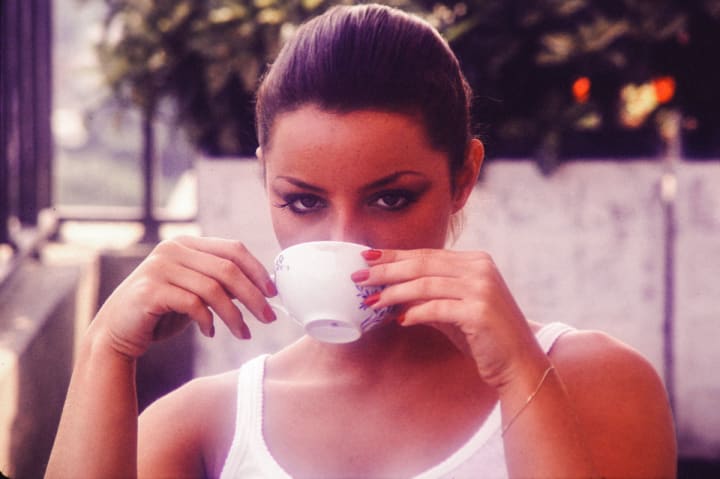 What was it like being a part of Big Brother? What was the most challenging part about living in a house with so many people and cameras?
Being a part of Big Brother changed my life. I knew going in that it was really thinking out-of-the-box. I did it for the money! Haha. I wanted to win a half a million dollars, so I could buy a condo for my son and me. It really is a very small group of people that are chosen each year to be on the show. I felt very grateful that I had the opportunity to do it and I would do it again. We are truly a big family now.
What inspired you to write No One's Pet? What was the most challenging part about writing it? What do you think your fans will find most interesting in your book? What does the title mean to you?
I've had the idea for a book No Ones Pet for 20 years, since my son was three years old. I looked at my life and I said, "Wow how did I get here?" I'm so glad I waited because something amazing has happened to me every decade. The most challenging part about it was finding the right writer and I think we did that with Glenn Kenny. What will my fans find the most interesting in the book? The celebrities I dated and how I survived ugly situations. The title means a lot of things. No One's Pet means I survived in a world that so many didn't. I was able to say "No" when I didn't want to do something, and stick to it. No one controlled or owned me.
What keeps you busy?
Spending time with my son when he's not working. I love traveling, going to flea markets and thrift stores, designing things, going to dinner with friends, and dating on social media.
You looked stunning when you were in the office, what is your health and beauty regiment?
My beauty regiment is that I drink a lot of water. I eat healthy and use Dove soap on my face and body. I workout by doing yoga and spinning. I also run three miles every three to four days and drink a lot of red wine.
Sheila Kennedy lifts the curtain on life in Bob Guccione's Penthouse mansion in No One's Pet: The Autobiography of Sheila Kennedy. The tell-all tale reveals a unique perspective on this era of free-for-all fun. Beneath the glamorous surface, a Penthouse Pet's life holds a dark and sometimes scandalous story. The writers of No One's Pet weave a tale of celebrity shenanigans and sexual mischief that uncovers what being a Pet at the time of Penthouse's prime really meant.