For the first time in my blogging history I will do something that I've never done before or even thought of before! Honestly, when I came up with the idea I literally was shocked at the genius of it. By the way, the video above is one of my favorite songs ever, but let me stop stalling and get to the business at hand.
On this blog, I will finish off the story that I started called She Tricked Me AND I will also tell a tale of a baptismal of sorts, a real special one that happened long ago, but still memorable till this day. Get into it; this is what I always want you to do and if you love it in the end please do show me some love, boo!
She tricked me and I wanted more!
TRICKED & TURNED OUT: "I saw her again, Kai."
ME: "Hello to you too! Good afternoon, hope you're having a swell day. Me? I'm good but let's get right down to business. You saw her again and what happened?"
TRICKED & TURNED OUT: "I'm sorry, I'm just excited to talk about it. Yes I finally got to see her again after three weeks of stalking her. For three weeks she wasn't answering my calls, she blocked me on all social media and every time I went to her house she never answered the door. I know this sounds crazy as fuck, believe me when I say I felt crazy as fuck doing all of that... But every time I grabbed my dick I thought about her and the last time I saw her. Something in me made me crave that shit and I needed to find out what else she could do."
ME: "Wow! You clearly was on the pursuit! So did she eventually reach out to you?"
TRICKED & TURNED OUT: "Yes. She called me and asked me to meet her at her friend's house according to her. I wanted to ask her about this friend but something told me not to. She gave me a specific time to be there by and I told her I would. When I got there, she opened the door wearing nothing but thigh high leather boots. She looked statuesque and sexy as fuck; my jaw dropped to the floor from the sight of it all. She invited me in and instructed me to take all of my clothes off, I did so quickly and as soon as I was naked she lead me to the bedroom and tied me up again like she did at my house. I patiently waited for the whip because I knew it was coming... Then all of a sudden two people came into the bedroom... A man and a woman, both wearing full masks. She stood in the middle of them while holding the whip and staring down at me while the man and woman stood on each side of her. She suddenly swung the whip to the left and the man immediately got on his knees behind her and started licking her ass out. She swung the whip to the right and the woman got down on her knees in front of her and started licking her pussy out. Confident with a devilish smirk on her face, she watched me to see my reaction to everything I was seeing. My dick started flinching and moving because it was getting excited too and as soon as she saw it move, she slapped it with the whip! All of it excited me! The loud lapping sounds coming from her pussy and ass, watching her drench both of them while standing in front of me, looking un-bothered yet turned on, everything had me going! When she was done with them, she climbed on me and the combination of her wetness and their spit had my dick swimming in her pussy. I came so quick, I couldn't control myself and again like last time, she rode my mouth and I gladly swallowed everything that came out of her. While her pussy swallowed my face, she instructed the girl to suck my dick and it felt like heaven. While the girl was sucking my dick the guy was fucking her from the back. Being part of this was such a turn on, I've never done anything near as wild as this and I loved every minute of it. When it was time for me to go home the only thing she said to me was, 'When it's your turn I will call you!' And honestly, I was okay with that."
ME: "I have to say that... You've got a nice 'n sexy thing going on for you so, keep up the good work. And oh yes, don't forget to report all details to me lol!"
The First to Make it Splash!
Late Spring in 1998 and I was walking down the street to grab some lunch. I saw him from across the street and immediately knew there would be conversation once I got to the other side. As expected, his smile won me and he was clearly attracted to me. So, we had a short conversation, exchanged numbers and promised to meet up later that evening. I thought the words "meet up later" meant have a phone conversation later in the evening. According to Omar, "meet up later" meant give me your address because I'm coming over. I was in my small apartment wearing only a T-shirt and panties while making dinner for myself only because I really didn't expect company... Even though I was on the phone with Omar and telling him my address. He shows up, I opened the door looking surprised for no reason, he walks right in, makes his self a plate. I continue to walk around like it's nothing, I didn't even change my clothes... I felt comfortable just the way I was. Moods changed once dinner was over though. His eyes focused on me hard for a couple of minutes and before I knew it, Omar pulled me into him and started kissing me. Minutes later, he ripped off my shirt and panties, kissed and sucked every part of me and once he got to my pussy, I squirted all over his face. He rubbed his face in it deep, tongue fucked me till I cried out his name when I reached my orgasmic peak. His dick couldn't fit in my pussy it was so big and I tried to stop him from pushing it all the way in but he wasn't having any of it.
"It's not my fault that you've been fucking little boys all your life! You've got a grown ass man inside of you right now and I want ALL of that pussy tonight!" The noises we made that night were heard throughout the whole apartment; my neighbors especially got an ear full. He pushed it deep inside till it fit and I had to scream and moan from the blissful pain that hit me from all sides, spread that pussy open wide!
Don't forget to check out all of my blogs here and here, check out and subscribe to my YouTube channel, and absolutely hit that LEAVE A TIP button and show me some love!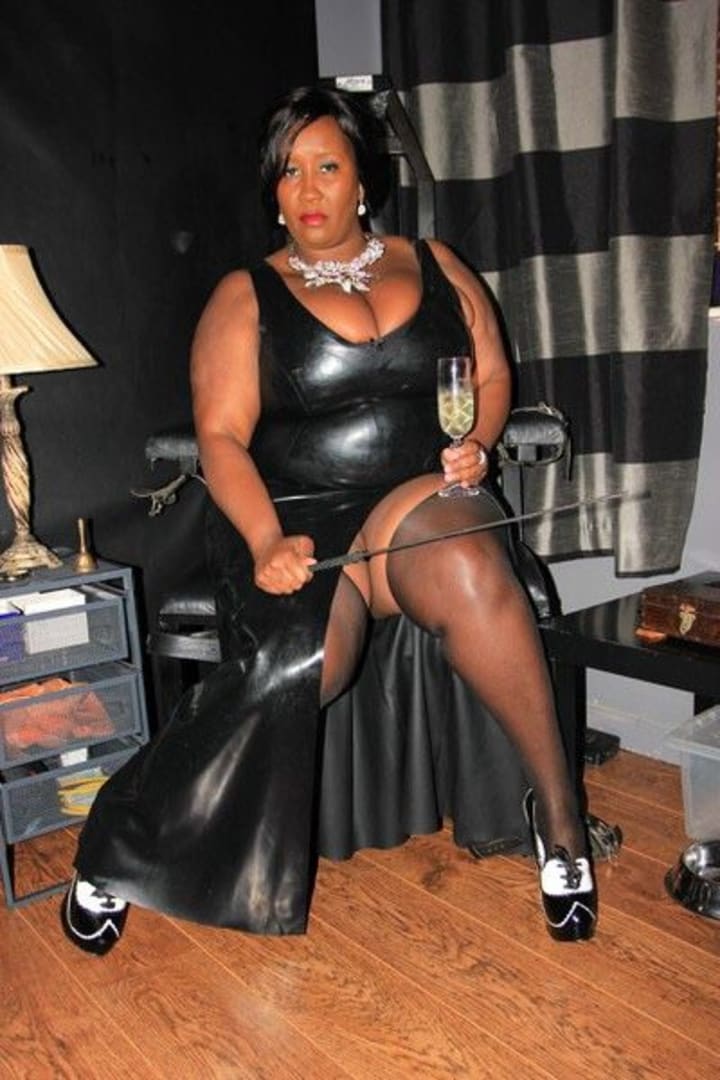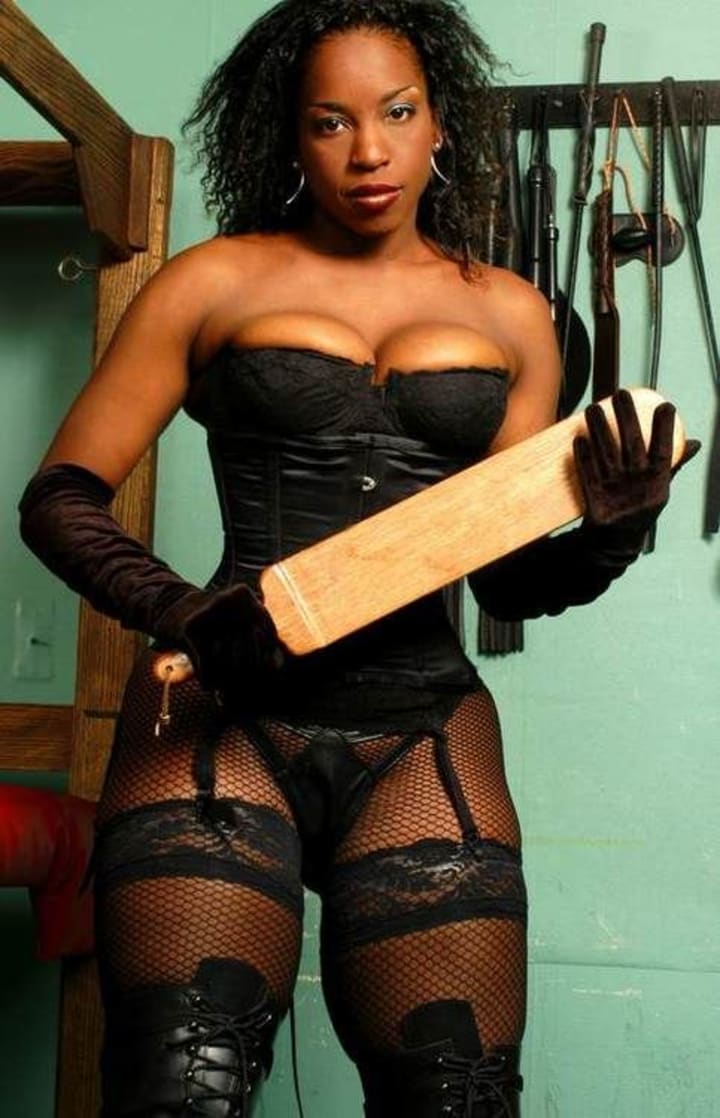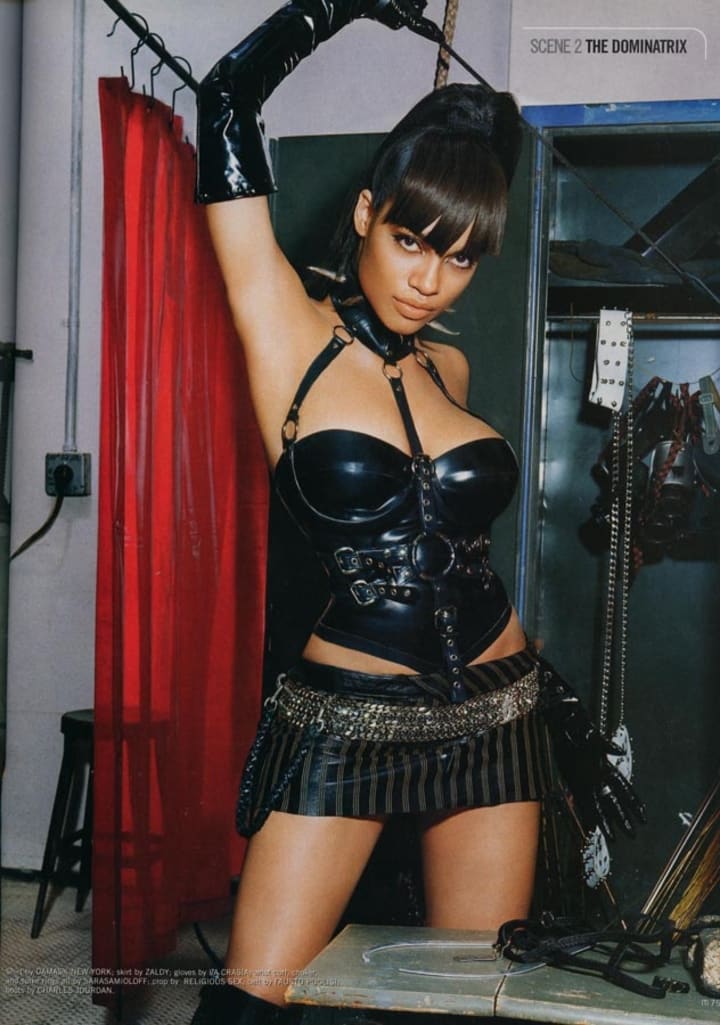 About the Creator
Author, Blogger, Podcaster for Motherhood Sex Marijuana, Writer for Fuego Magazine!
nattiekai.com
nattiekai.wixsite.com/kaih!
motherhoodsexmarijuana.com
Reader insights
Be the first to share your insights about this piece.
Add your insights