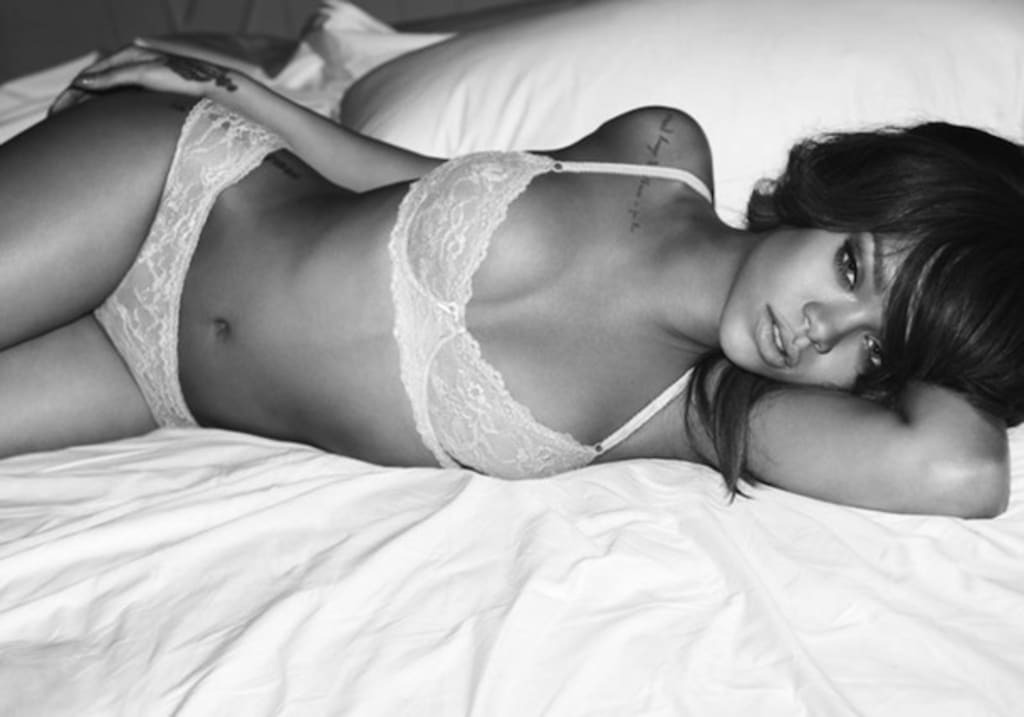 All of my blogs usually consist of combinations of stories and fantasies that people tell me, dressed up to my liking and delivered to you hot and ready. Rarely do I tell one of my personal experiences and when I have snitched on myself, I give it a grand vial of fantasy that it's hard for a stranger to tell. The purpose is to turn you on, but not while I'm telling all of my business, no sir. This time around, I wanted to share one of my personal ones, one that will have you questioning whether it's real or fake yet will excite you by the mystery either way. I call this one, "He Marked Me!"
In my bedroom I waited patiently for his knock because I knew he was coming. Lying still on the bed wearing pink boy short panties that said on the back, "Up All Night' and smoking the loudest weed. I was ready for him. He knocked three times, then entered. His massive frame filled the room immediately. He smiled as he put his bag down, showing me that he was pleased with the way I looked.
"My love... I see you're ready for me. You have no idea how ready I am for you!" He said as he took off his clothes. His broad chest heaved at the sight of me, his smile from ear to ear never changed and his piercing brown eyes stayed on me, peeling off all my inhibitions and leaving nothing but the nasty girl he wants to devour. He suddenly grabbed me by the legs and pulled me toward him, dived his face into my pussy and I proceeded to drown him with my juices. He survived because he was a great swimmer. He rammed his thick wood into me and suddenly my bedroom became sound proof. No one should be allowed to overhear that type of wanton love in my voice but the people experiencing it. He stroked me slow, he stroked me hard, he circled the dick in my pussy and made loud moist music. When we came, we came together and when I slid off his pole and tasted our combination on him, it tasted like heaven. I rode his pole with my mouth till he juiced me and his cream slid down my throat very nicely. I lie him down, jumped on top and proceeded to ride that thick pony. His intense stare cut through me as I bounced harder and harder. Words weren't needed and the only sounds heard were his low grunts and my loud moans. He wanted to make sure he saw everything he was doing to me. He watched my body jerk, convulse and experience every bit of pleasure he was giving to me. He was making sure he did exactly what he promised me. Just when I thought we would fall into a coma like sleep, he had a surprise for me. He went into his bag and pulled out a tattoo gun and ink. He asked me to turn over and cock my ass up in the air. I did. He then tattooed a heart on my ass with the words, "Daddy M" in the middle. When he was done with the tattoo, he let me check it out, then proceeded to drink from my waterfalls till I fell asleep.
Well... It does feel great to release! Don't forget to check out all of my blogs here and here. Check out and subscribe to my YouTube channel, and absolutely hit that LEAVE A TIP button and show me some love!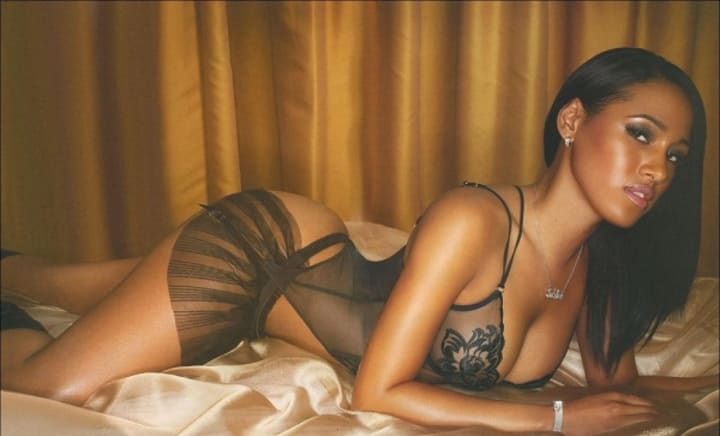 About the Creator
Author, Blogger, Podcaster for Motherhood Sex Marijuana, Writer for Fuego Magazine!
nattiekai.com
nattiekai.wixsite.com/kaih!
motherhoodsexmarijuana.com
Reader insights
Be the first to share your insights about this piece.
Add your insights