'Rode to Adultery'
Brazzers Scene Review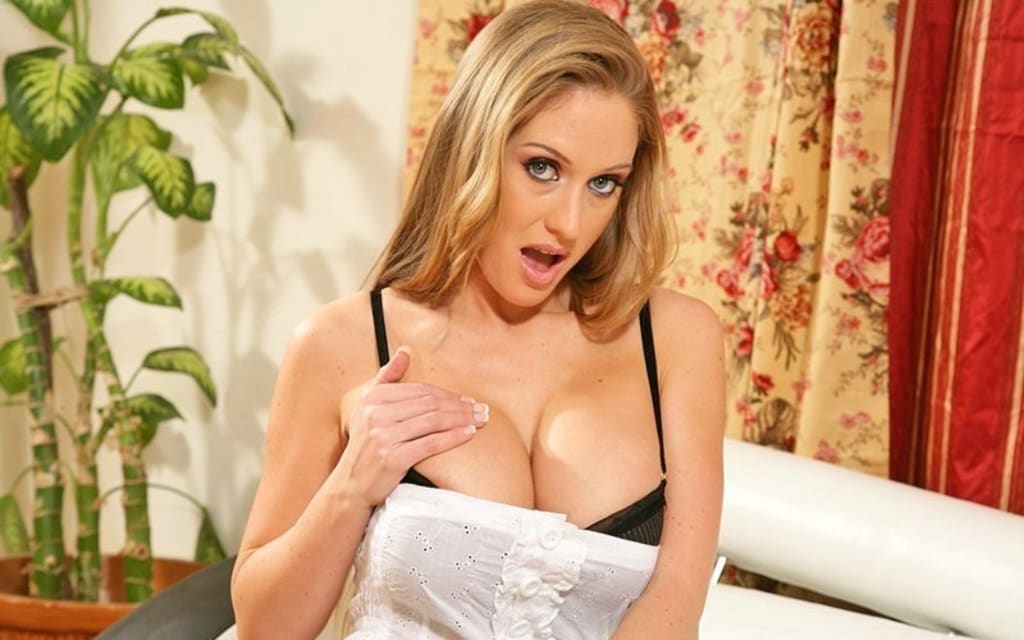 One of Brazzer's earlier scenes, this one is particularly popular across the internet and was probably one of the first of its kind. The 38-minute bonanza sees red-haired beauty Abby Rode go at it with young looking Joey Brass. Male fans will be devastated to find that Abby Rode has now retired from porn to do sports journalism. While she'll surely be missed, it's good to see her better herself. In this scene, the 39-year-old Rode plays stepmother to Joey, who his home from college. Abby has a very attractive appeal as a maternal figure, and asking Joey to give her a hug can be a tad awkward with her being so hot. She brings him inside and basically tries to make him feel at home. It sounds like the two of them have the night alone together so Abby is playing entertainer. It's a good setup, probably a fantasy of a lot of men out there, to be waited on by a gorgeous mature woman. It adds to the seductive nature of the scene and the anticipation is arousing in itself. After discussing whether to go see a movie or hangout somewhere, the two agree on staying at home and drinking. As Abby goes to the kitchen to get the beer, Joey sees something of the lacy variety in Abby's purse. It turns out to be lingerie, which Joey decides to give a quick sniff before returning. The two decide to knock back the beers, until Joey propositions Abby with a game of "Truth or Dare."
Abby seems to like Joey and it shows in her accommodating attitude towards him. The 36E model is stunningly beautiful which would possibly make her relate to younger people easily. Both Joey and Abby play their roles well and the scenario is pretty believable from the outset.
After drinking plenty, Joey dares Abby to try on the lingerie he found earlier. Although she is initially displeased, she agrees in the spirit of the game. She comes back into the room to the delight of Joey wearing the black bra with matching g-string. Abby seeing an opportunity for a bit of fun on the side, fires a truth question at Joey; asking him "has he ever thought about fucking her."
Joey answers with "all the damn time," to which Abby then propositions him to "grab her tits."
After some hesitation, considering the moral dilemma he finds himself in, he's convinced by Abby reply of "It's just a game, besides, a girl like me needs more than one cock in her life."
The promiscuity of the statement is really hot and leads to some sexy breast worshipping action. Joey gets up close and personal with his stepmom's breasts and gives them a good massage before being satisfied himself. Abby is very shapely at 36E-24-36 and her red hair adds to the unique appeal she has. After this Abby begins giving him a blowjob, her skills are good, and you can see Joey sounds like he's enjoying it.
Oh, man...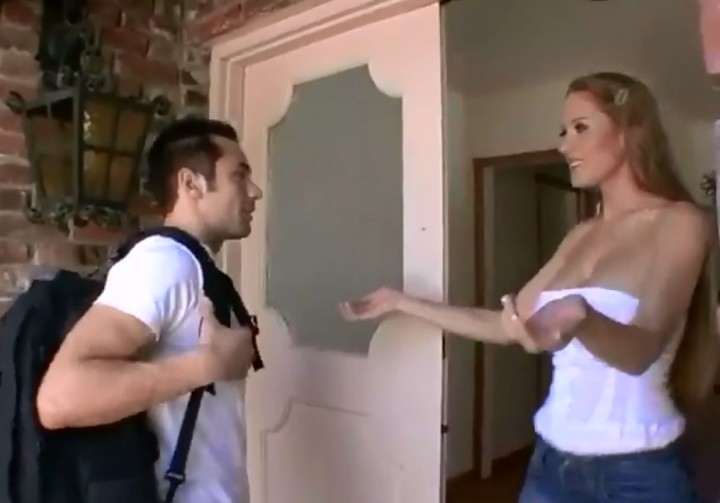 The scene goes through the traditional sex positions of the bullets, reverse cow girl, cowgirl, spooning, and doggy. In all honesty, though, I don't think I've seen a pornstar who does look good from every position; yet Abby seems to look great. Most girls lose the advantage of their curves from lying on their back, yet Abby looks just as appealing. I'm not sure how Joey refrains from kissing her throughout because she looks so good. Her rump and tattooed curves look good from the back as well as she keeps her heels on throughout. She gets fully naked which is a good image but her dirty talk although seductive is a bit lacking. There's a good part where she's masturbating Joey's penis with her breasts, which she must have enjoyed because her nipples go hard.
Awkward Silences...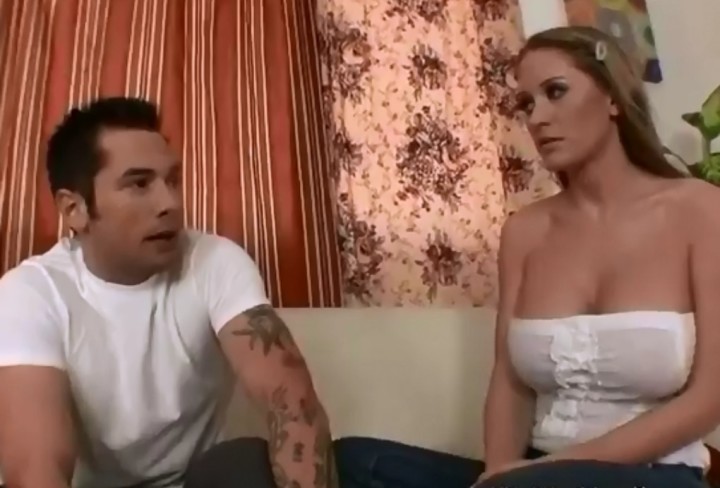 A particular good shot is when the two are having sex in the spoon position. We get a good shot of Abby's shaven genitals and her general shape like I said before, is good from most angles. Joey has a solid performance as the stepson. I've seen him before. He's a good actor and has that boy next door characteristic for the lady viewers out there. I think he gives off that strong and silent type well in this scene too.
Erm...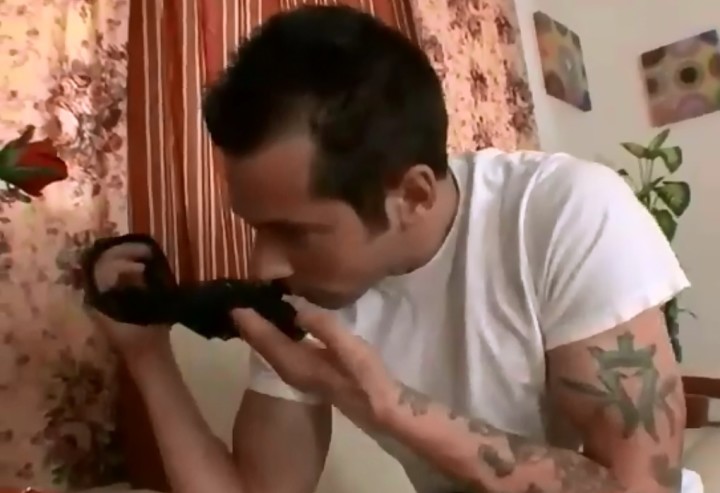 There is a bit of an error after the cumshot, when the director intervenes in the action. Yet this minor hiccup from the editing staff doesn't drag from such a good scene; great sex and great acting. I think this was where Brazzers was headed when they started to make good scenes. You won't find many like this one online.
4 out of 5 overall.